Newsletter March 2021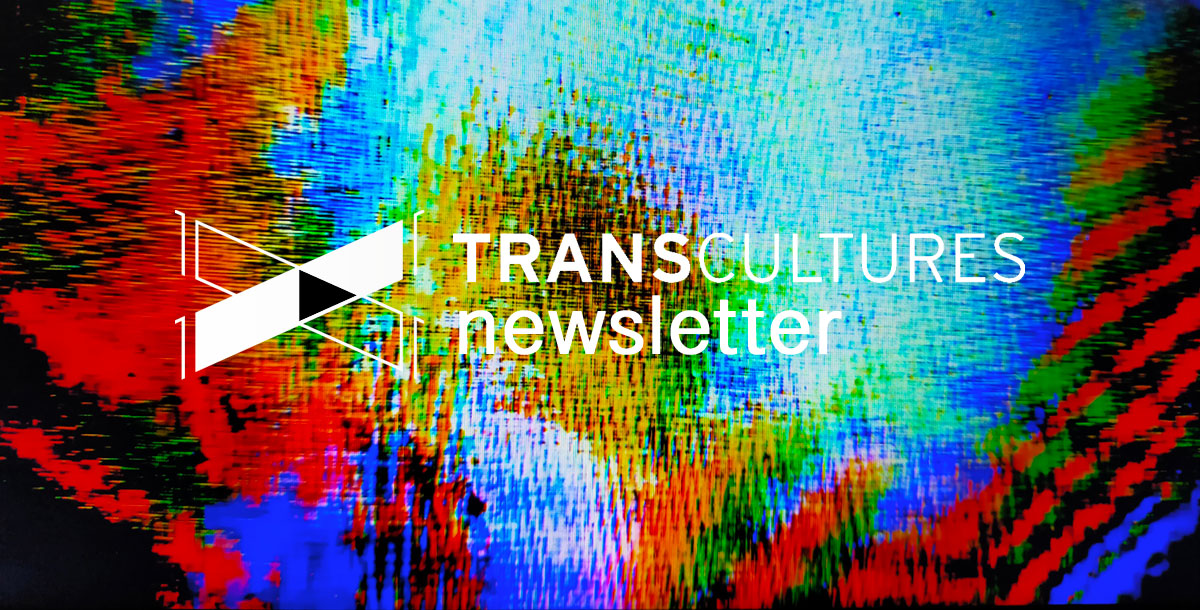 Dans cette étrange et extensible période théocratico confite, de fragilité éprouvée tant émotionnelle (on l'oublie trop souvent) que physique, qui a confié son destin -plus incertain que jamais- aux "experts" et aux industries pharmaceutiques, les artistes oubliés ne cessent de se lamenter sur l'inessentialité proclamée de la culture vivante dont la longue mise au frigo ne semble pas intolérable pour la majorité de nos concitoyens qui s'en remettent aux conseils marketés des "influenceurs" et ont sacrifié non seulement leurs libertés mais aussi aussi leurs échappées imaginaires sur l'hôtel du tout sécuritaire et du programme unique de la peur. La résistance , la plus minimale, serait donc déjà dans le refus de l'endormissement de la critique et de l'altérité créative.

Hanna Arendt nous avait pourtant prévenu : "ceux qui optent pour le moindre mal tendent très vite à oublier qu'ils ont choisi le mal". C'est aussi et surtout ce "vide de la pensée" dans lequel, selon l'auteure de La crise de la culture, s'inscrit le mal, qui devrait être en quarantaine. Pourtant de nombreux "penseurs", poètes, agitateurs, empêcheurs de tourner en rond s'expriment sur d'autres fréquences et communiquent tant de stimulantes réflexions que des constats accablants sur une insatiable idéologie techno capitaliste qui n'a cessé de s'enrichir au dépend de la planète… pourquoi avons-nous tant de mal à les entendre et à nous faire entendre non pas dans le nivellement des riches différences mais dans un débat ouvert, contradictoire qui ne confondrait pas, à l'instar de nos médias a-sociaux et/ou anesthésiés, opinion publique et audience.

Ce que nous trans "likons", c'est le risque de l'aventure, la rencontre étincelante, l'intimité partagée et le titillement des singularités plurielles. En mars de l'an 1 covidien, des expositions, festivals, publications/créations/sessions en ligne, résidences entre l'ici et l'ailleurs en sont les manifestations concrètes. Pour perdurer, ces alter réels ont besoin de specta(c)teurs, visiteurs (off ou online), débatteurs, souteneurs…Fermez le poste ronronnant et ouvrez vos agendas !
Jessica Manica – exposition "Le double et son réel"
In this strange and tool long viral theocracy period, of great fragility and physical/emotional damage (one too often forgets it) , which entrusted its destiny – more uncertain than ever – to the "experts" and to the pharmaceutical industries, the forgotten artists do not cease to lament the proclaimed inessentiality of living culture whose long refrigeration does not seem intolerable for the majority of our fellow citizens who rely on the marketed advice of "influencers" and have sacrificed not only their freedoms but also their imaginary escapes on the completely safe hotel and the unique program of fear. The most minimal resistance would therefore already be in the refusal of the lulling of criticism and of creative otherness.
Hanna Arendt had warned us, however: "those who opt for the lesser evil tend very quickly to forget that they have chosen evil". It is also and above all this "vacuum of thought" in which, according to the author of The Crisis of Culture, evil is inscribed, which should be in quarantine. Yet many "thinkers", poets, agitators, preventing people from going around in circles express themselves on other frequencies and communicate both stimulating reflections and overwhelming observations on an insatiable techno-capitalist ideology which has never ceased to enrich itself in the world. depends on the planet … why do we have such a hard time hearing them and making ourselves heard not in the leveling of the rich differences but in an open, contradictory debate that would not confuse, like our media has -social and / or anesthetized, public opinion and audience.
What we trans "like" is the risk of adventure, the sparkling encounter, shared intimacy and the titillatingness of plural singularities. In March of Global Covid year 1, exhibitions, festivals, publications / creations / online sessions, residences between here and elsewhere are the concrete manifestations. To survive, these real alter need spectators, visitors (off or online), debaters, pimps … Close the purring station and open your agendas!
> 25.04.2021
---
CC Jacques Franck
Bruxelles
Focus t.r.a.n.s.i.t.s.c.a.p.e
Exposition + événements
---
Exhibition + events
Jusqu'au/Until > 25.04.2021
Centre Culturel Jacques Franck
T.r.a.n.s.i.t.s.c.a.p.e > Pierre Larauza + Emmanuelle Vincent
Production
T.r.a.n.s.i.t.s.c.a.p.e est soutenu par la Fédération Wallonie-Bruxelles Service de la danse, par la Commune d'Ixelles et accompagné par le Grand Studio.
Cette exposition est présentée dans le cadre du FOCUS t.r.a.n.s.i.t.s.c.a.p.e en co-production avec Centre Culturel Jacques Franck et le soutien de Transcultures et des Pépinières européennes de Création.
03 > 10.03.2021
---
Transonic Lab
Mons
A Limb + Paradise Now + Biba Sheikh + Isa✧Belle
Residence
---
multimedia + sound art
Après une première partie de résidence fructueuse fin janvier, A Limb (le projet solo électro à géométrie variable de Didié Nietzsche – BE) sont revenus au Transonic Lab retrouver Paradise Now (le projet audio cinématique mené par Philippe Franck – FR/BE) pour une seconde partie de résidence où ils élargissent leur collaboration à d'autres artistes.

Il s'agissait d'une part de mise en son de textes de l'auteure/performeuse américano-libanaise Biba Sheikh écrits dans le cadre de l'initiative No Lockdown Art – correspondances confinées (extraits de son livre Akashic Diaries à sortir prochainement aux éditions Aquarius Press – Detroit) et d'autre part de travailler à un nouvel album (avec également la participation de l'artiste et masseuse sonore française Isa Belle aux bols tibétains et vietnamiens) dont certaines démos seront mises en ligne sur le soundcloud/bandcamp de Transonic.
After a fruitful
first part of a residency at the end of January
, A Limb (the electro solo project with variable geometry by
Didié Nietzsche
– BE) came back to the Transonic Lab to find Paradise Now (the cinematic audio project led by
Philippe Franck
– FR / BE) for a second part of residence (also featuring other artists they collaborate with).
It was on the one hand the setting in sound of texts by the American-Lebanese author Biba Sheikh written as part of the No Lockdown Art initiative – Confined correspondences (extracts from her book Akashic Diaries to be published soon by Aquarius editions Press – Detroit) and on the other hand to work on a new album (also with the participation of the French artist and sound masseuse Isa Belle with Tibetan and Vietnamese bowls) some demos of which are posted on the Transonic bandcamp.
01 > 07.03.2021
Transonic Lab Mons
Avec le soutien / With the support: Transcultures, Pépinières européennes de la Culture
10 > 14.03.2021
---
Le Delta
Namur
Maja Jantar + Paradise Now
Résidence Sonopoetics
---
sound art – poésie sonore
Après une première résidence prometteuse mêlant poésie sonore, chant, traitements électroniques et paysages guitaristiques chez Productions Rhizome à Québec, pendant le Mois de la Poésie, en mars 2020, Maja Jantar et Philippe Franck (alias Paradise Now) se retrouvent, un an plus tard, cette fois accueillis par le Delta à Namur pour compléter leur matériel – textuel et musical – commun. Au final, une publication hybride commune est envisagée ainsi qu'une performance audio poétique intégrant des plages de liberté ainsi que des compositions voyageuses.

Maja Jantar (NL/PL) : D'origine polonaise, installée en Belgique depuis plusieurs années, Maja Jantar est une artiste vocale multilingue et polysonique dont les travaux couvrent les domaines de la performance, du théâtre musical, de la poésie et des arts visuels. Co-fondatrice du groupe Krikri, elle a donné des performances solo et en collaboration dans toute l'Europe. Elle travaille sur des œuvres sonores poétiques depuis 1995. De 2001 à aujourd'hui, Maja a dirigé dix opéras, dont le classique de Monteverdi, Incoronatione di Poppea et le contemporain Infinito Nero de Sciarrino. Une partie de sa poésie visuelle a été publiée dans diverses publications, entre autres le livre Zieteratuur (Nl), et son travail visuel a été montré dans plusieurs expositions, récemment une sélection d'encre et de papier de sa série Lilith pouvait être vue à Kunsttempel Kassel (De). Elle a également participé cette année à l'exposition collective La voix libérée au Palais de Tokyo (Fr). Enfin, elle continue de collaborer avec des poètes belges (dont – régulièrement – Vincent Tholomé) et étrangers (Angela Rawlings, Steven J. Fowler…) et des artistes interdisciplinaires.

Paradise Now (BE/FR) : Concepteur/producteur/créateur transculturel et sonore basé en Belgique, Philippe Franck a développé depuis les années 90, le projet Paradise Now qui privilégie une démarche activement transversale et collaborative. Il privilégie une approche sensible et cinématique qui embrasse différentes influences et champs (électronique, sound art, post-rock, post-pop, musiques improvisées…). Il a travaillé étroitement avec divers vidéastes (Régis Cotentin, Hanzel & Gretzel), poètes (Ira Cohen, Gerard Malanga, Catrine Godin, Biba Sheikh, Werner Moron dans Les ours bipolaires, Eric Therer pour le projet & Stuff), chorégraphes (Nadine Ganase, Manon Oligny, Karine Ledoyen), artistes numériques (Philippe Boisnard, Franck Soudan, Jacques Urbanska, Thomas Israël) et autres créateurs audio aventureux (récemment Christophe Bailleau au sein du duo Pastoral, Gauthier Keyaerts dans Supernova, Stephan Dunkelman, Maurice Charles JJ, A Limb). Depuis 2005, il collabore également avec la performeuse/masseuse holistique Isa Belle pour une série d'installations et de performances « sonsorielles » diffusées dans de nombreux festivals, centres culturels et événements internationaux. Il a également produit et participé à plusieurs disques sur divers labels indépendants (Sub Rosa, Optical Sound, Transonic…).
After a promising first residency mixing sound poetry, singing, electronic treatments and guitaristic landscapes at Productions Rhizome in Quebec, during the Month of Poetry, in March 2020, Maja Jantar and Philippe Franck (alias Paradise Now) meet again, a year later, this time hosted by the Delta in Namur to complete their common material – textual and musical -. In the end, a joint hybrid publication is envisaged as well as a poetic audio performance integrating ranges of freedom as well as traveling compositions.
Maja Jantar (PL/NL): Of Polish origin, living in Belgium for several years, Maja Jantar is a multilingual and polysonic vocal artist whose work covers the fields of performance, musical theater, poetry and visual arts. Co-founder of the Krikri group, she has given solo and collaborative performances across Europe. She has been working on poetic sound works since 1995. From 2001 until today, Maja has conducted ten operas, including the Monteverdi classic, Incoronatione di Poppea and the contemporary Infinito Nero by Sciarrino. Some of his visual poetry has been published in various publications, among others the book Zieteratuur (Nl), and his visual work has been shown in several exhibitions, recently a selection of ink and paper from his Lilith series could be seen at Kunsttempel Kassel (De). This year, she also participated in the collective exhibition La Voix Libérée at the Palais de Tokyo (Fr). Finally, she continues to collaborate with Belgian (including – regularly – Vincent Tholomé) and foreign poets (Angela Rawlings, Steven J. Fowler…) and interdisciplinary artists.
Paradise Now (BE/FR): Intermedia producer and creator based in Belgium, Philippe Franck has developed since the 90s the Paradise Now project which favors an actively transversal and collaborative approach. He favors a sensitive and cinematic approach that embraces different influences and fields (electronics, sound art, post-rock, post-pop, improvised music …). He has worked closely with various videographers (Régis Cotentin, Hanzel & Gretzel), poets (Ira Cohen, Gerard Malanga, Catrine Godin, Biba Sheikh, Werner Moron in Les ours bipolaires, Eric Therer for the project & Stuff), choreographers (Nadine Ganase , Manon Oligny, Karine Ledoyen), digital artists (Philippe Boisnard, Franck Soudan, Jacques Urbanska, Thomas Israël) and other adventurous audio creators (recently Christophe Bailleau within the duo Pastoral, Gauthier Keyaerts in Supernova, Stephan Dunkelman, Maurice Charles JJ, A Limb). Since 2005, he has also collaborated with holistic performer / masseuse Isa Belle for a series of installations and "sound" performances shown in numerous festivals, cultural centers and international events. He has also produced and participated in several records on various independent labels (Sub Rosa, Optical Sound, Transonic…).
10 > 14.03.2021
Le Delta – Namur
Partenariat : Le Delta – Transcultures – Transonic label
12 + 26.03.2021
---
Second Life
Web
Transonic Second Sessions
A Limb & Friends
---
Cat's Circus
Les « Transonic Second Life Sessions » proposent régulièrement dans différents lieux d'accueil de Second Life, des concerts et performances audio-visuels en agrégeant autour d'une communauté d'artistes sonores et multimédiatiques, des visiteurs qui, dans un esprit à la fois ludique et aventureux, découvrent ou suivent l'évolution de talents internationaux qui se produisent sous divers avatars.

Cette nouvelles série de performances d'artistes associé au label Transconic dans Second Life s'inscrivent dans l'initiative NoLA – No Lockdown Art de Transcultures et des Pépinières Européennes de Création depuis le premier confinement dû à la crise sanitaire depuis mars 2020.

Une fois par saison, le Transonic Second Life Festival (dont la première itération s'est tenue en février 2020) offre une sélection d'artistes plus importante.
The Transonic Second Life Sessions which regularly offers concerts and audio-visual performances in various Second Life venues, bringing together a community of sound and multimedia artists and visitors who discover or follow -in a playful and adventurous spirit- the development of international talents who perform in various avatars.
Once per season, the Transonic Second Life Festival (the first iteration of which was held in February 2020) offers a larger selection of artists.
This new series of Transonic artist performances in Second Life are part of the NoLA – No Lockdown Art initiative, project of Transcultures and European Pepinieres of Creation since the first confinement due to the health crisis since March 2020.
26.03.2021 | 21:30 > 24:00
Curators : Didié Nietzsche, Philippe Franck
Gratuit/Free
Dans le cadre/In the framework of No Lockdown Art – #NoLA2020
Production : Transcultures/Transonic, Pépinières européennes de Création
14.03.2021
---
Twitch.tv
Mons
Incuboradio
Collectif Incubo
---
Podcast Emergences
Incuboradio est une initiative du collectif Incubo composé d'une dizaine de jeunes artistes de différents domaines de l'école des arts visuels de Mons Arts2 (arts visuels, arts de la scène et musique). Leur objectif est d'encourager la pluridisciplinarité dans les arts.

Lors de la diffusion du 14 mars, on y parle agriculture avec l'association Graines d'ortie (Nicolas Tilkens étudiant en dernière année en agronomie) ainsi que les plasticiennes Mathilde Maque et Juliette Karlson qui partageront leurs initiatives et réflexions autour de l'écologie.

Autre invité de l'émission : le quintet d'alternatif garage rock Full-blown memories qui proposera une session acoustique de son dernier EP Oxymorons. Outre une émission animée mensuelle, Incuboradio diffuse de la musique autre tous les dimanche, propose également des compositions, lectures et autres créations sonores de jeunes créateurs à découvrir.

 Incuboradio is an initiative of the Incubo collective made up of ten young artists from different fields of the school of visual arts of Mons Arts2 (visual arts, performing arts and music). Their objective is to encourage multidisciplinarity in the arts today. During the broadcast on March 14, we talk about agriculture with the association Graines d'Nettle (Nicolas Tilkens, a final year student in agronomy) as well as visual artists Mathilde Maque and Juliette Karlson who will share their initiatives and reflections on ecology.

Another guest of the show is the alternative garage rock quintet Full-blown memories, which will offer an acoustic session of their latest EP Oxymorons. Incuboradio which, in addition to a monthly animated program, broadcasts other music every Sunday, also offers compositions, readings and other sound creations by young creators to discover.
14.03.2021 | 16 > 23:00
ARTS2 – avec le soutien / With the support of Transcultures
18.03 > 21.03.2021
---
Vidéoformes
Clermont Ferrand
Transcultures @ Videoformes 2021
Festival d'arts numériques
---
video/digital arts, screenings, exhibitions & meetings
Depuis 1984, l'association Videoformes organise un festival international annuel (devenu depuis plusieurs années une référence), à Clermont-Ferrand, qui présente l'actualité de la création numérique : installations, vidéos, performances, créations numériques pluridisciplinaires, et tables rondes sur des thématiques élargies aux industries créatives et aux évolutions sociétales liées au numérique.

Malgré les mesures sanitaires restrictives dues au Covid-19, Videoformes 2021 propose des rencontres professionnelles, expositions et sélections vidéo avec des lauréats.

Since 1984, Videoformes has organized an annual international festival (which has become a benchmark for several years), in Clermont-Ferrand, which presents the latest news in digital creation: installations, videos, performances, multidisciplinary digital creations, and round tables on themes extended to the creative industries and societal developments linked to digital technology.

Despite restrictive health measures due to Covid-19, Videoformes 2021 offers professional meetings, exhibitions and video selections with the winners.
18.03 > 21.03.2021 > Festival
18.03 > 04.04.2020 > Exposition/Exhibition
online gratuit/free
Transcultures @ Videoformes 2021
Avec le soutien de Transcultures et des Pépinières européennes de Création
Rencontres professionnelles / Professional meetings


Actes Numériques #2
Philippe Franck – Transcultures + Pépinières Européennes de Création
Cette année, Philippe Franck, directeur de Transcultures et des Pépinières européennes de Création est invité à présenter – le 18 mars –  les activités de ces structures partenaires ainsi qu'une sélection vidéo (oeuvres soutenues dans le cadre de l'initiative No Lockdown Art lancée au printemps 2020 lors du premier confinement) et à participer aux débats avec d'autres responsables de structures et créateurs internationaux.

This year, Philippe Franck, director of Transcultures and European Pepinieres of Creation, is invited to present – on March 18 – the activities of these partner structures as well as a video selection (works supported as part of the No Lockdown Art initiative launched in spring 2020 during the first confinement) and to participate in debates with other managers of international structures and creators.
18 > 19.03.2021 > Rencontres professionnelles
18.03.2021 | 14:00 – Présentation Philippe Franck
18.03.2021 | 15:50 – Table ronde / Round table : Résonance
Gratuit/free | Youtube et Facebook Live
Avec le soutien/With the support : Transcultures et des Pépinières européennes de Création
No Lockdown Art Video Selection


Transcultures + Pépinières Européennes de Création
Dans le cadre du projet No Lockdown Art initié par Transcultures et les Pépinières européennes de Création lors du premier confinement lié à la pandémie du Covid-19 pour soutenir des projets artistiques contemporains susceptibles d'être diffusés en ligne, plusieurs vidéos ont été réalisées par des artistes (visuels, sonores, multimédiatiques…) intégrant la dimension audio et expérimentale dans des création d'esthétiques diverses qui échappent aux classifications traditionnelles et offrent un regard poétique et différencié sur notre monde mutant.

As part of the No Lockdown Art ongoing project initiated by Transcultures and the European Creation Nurseries during the first lockdown linked to the Covid-19 to support contemporary artistic projects likely to be broadcast online, several videos have been produced by artists (visual, sound, multimedia…) integrating the sonic and experimental dimensions in creations of various aesthetics, which escape traditional classifications and offer a poetic and alternative look on our mutant world.
Visions of inside (Common Ground Project) – Kika Nicolela, BR, 2020, 8'51
Prince, John Sanborn / Commando, USA, 2020, 5'23
Silent Noise, Tamara Lai, BE, 2020, 5'29''
No Lockdown Drift, Pastoral, BE/FR, 2020, 5'09''
Flux & Densités, Alain Wergifosse, BE, 2020, 5'
Triptyque Prototype, Thomas Israël, BE, 2020, 2'50''
Ces riens essentiels #4, Gauthier Keyaerts, BE, 3'19''
After Covid_19, Philippe Boisnard, FR, 2020, 7'
Post Human Survival, Didié Nietzsche/Radio Prague, BE, 2020, 5'20''
Gratuit/free | Youtube et Facebook Live
Avec le soutien/With the support : Transcultures et des Pépinières européennes de Création
Avec le soutien de Transcultures et des Pépinières européennes de Création
John Sanborn – The Friend


Installation
Transcultures est également co-producteur du nouveau projet d'installation multi écran "The Friend" du réalisateur californien John Sanborn, pionnier de l'art vidéo, présenté en première, à Clermont, à La Chapelle par Vidéoformes, producteur délégué de ce projet qui sera présenté ultérieurement à Pau par le festival Acces(s), à Karlsruhe au ZKM (en 2022) et enfin en Fédération Wallonie-Bruxelles par Transcultures.

Transcultures is also co-producer of the new multi-screen installation project "The Friend" by Californian director John Sanborn, pioneer of video art, premiered in Clermont, at La Chapelle by Videoformes, executive producer of this project which will be presented later in Pau by the Acces (s) festival, in Karlsruhe at the ZKM (2022) and finally in the Federation Wallonia-Brussels by Transcultures.
John Sanborn est un membre clé de la deuxième vague de vidéastes américains comprenant Bill Viola, Gary Hill, Dara Birnbaum et Tony Oursler. Les œuvres de Sanborn couvrent les débuts de l'art vidéo expérimental des années 1970, à l'apogée de la musique, des vidéos de MTV, de l'art interactif et de l'art des médias numériques. Le travail de Sanborn s'est manifesté à la télévision, dans les installations vidéo, les jeux vidéo, les expériences sur Internet et les arts multimédias. Il est connu pour ses collaborations avec des interprètes virtuoses, des compositeurs et des chorégraphes contemporains. Dans son travail prolixe, il aborde principalement les thèmes de la musique, de la mythologie et de la mémoire. Ses œuvres ont été présentées dans presque tous les musées d'art contemporain du monde.

John Sanborn is a key member of the second wave of American video artists that included Bill Viola, Gary Hill, Dara Birnbaum and Tony Oursler. Sanborn's body of work spans the early days of experimental video art in the 1970s through the heyday of MTV music/videos and interactive art to digital media art of today. Sanborn's work has manifested itself on television, video installations, video games, Internet experiences and multi-media art. He is known for collaborations with virtuosic performers, contemporary composers and choreographers. His oeuvre primarily addresses the themes of music, mythology and memory. Sanborn's works have been shown at almost every contemporary art museum in the world.
18.03 > 04.04.2020
Chapelle de l'Ancien Hôpital Général

Rue Sainte-Rose, 63000 Clermont-Ferrand, France

gratuit/free
Production : Clark Buckner, Videoformes co-production : 

ZKM, Transcultures, Festival Access(S)
18.03 > 25.03.2021
---
Mons
Charleroi
Le double et son réel
ARC (Atelier Recherche & Création)
---
Exposition ARTS²
La première année des ARC – Ateliers de Recherche et Création à l'école des arts visuels de Mons ARTS2 se conclut en mode exposition pluridisciplinaire avec les projets d'une cinquantaine d'étudiants de master présentés dans les espaces d'ARTS2 à Mons (Carré des Arts) et Charleroi (35 Quai Rimbaud). La thématique choisie pour cette première expérience fructueuse est celle de la copie (et partant de là, le simulacre, la reprise, le plagiat, l'avatar…) qui fait écho tant aux développements technologiques que sociétaux ou artistico-culturelles.

Avec le « Double et son réel » (titre qui rend hommage à l'essai « Le réel et son double » du philosophe Clément Rosset) placé  sous le commissariat de Philippe Franck (professeur à ARTS2, créateur sonore et directeur de Transcultures) et Djos Janssens (plasticien, également professeur à ARTS2), l'exposition devient un grand laboratoire vivant et ouvert, permettant de présenter les travaux mais aussi les recherches et les enjeux des 6 ARC  la création sonore (coordonné par Julien Poidevin et Philippe Franck), l'image multiple (Nicolas Grimaud et Wendy Toussaint-Libermann), le livre d'artiste (Didier Decoux et Drita Kotaji avec Julia-Caroline Wolewinski), l'installation dans l'espace (Djos Janssens et Yoann Van Parys), l'art numérique (Jérôme Decock et Yves Bernard), la création pluridisciplinaire (Alain Bornain et Robin Legge).
Les commissaires artistiques, en accord avec les coordinateurs des ARC, ont privilégié les divers modes d'échange, de dialogue, les correspondances mais aussi les interférences entre les projets mêlant les différentes disciplines et les modules de l'ARC à Mons et à Charleroi. Une brochure-guide du visiteur résumant les enjeux des ARC et de leurs étudiants sera également édité.

Cette « expo démo » épouse la démarche processuelle qui est aussi celle des ARC, étant envisagée elle-même comme un « work in progress » où les projets ont la possibilité d'évoluer au cours d'une manifestation sans vernissage mais avec un finissage performatif à Charleroi :  l'hymne carolo revisité sans complexe par le tandem Norbert Colson, la boulangère audio aliéné incarné, dans No pain no gain, par Marie Constant et Anton Hasler sur les traces – picturales – de Robinson Crusoé.
The first year of the ARC – Research and Creation workshops at the School of Visual Arts of Mons ARTS2 ends with a multi/pluridisciplinary exhibition with the projects of some fifty master's students presented in the ARTS2 spaces in Mons (Carré des Arts) and Charleroi (35 Quai Rimbaud). The theme chosen for this first fruitful experience is the copy (and starting from there, the simulacrum, the plagiarism, the avatar …) which echoes technological, societal or artistic-cultural developments.
With the "Double & its real" (title which pays homage to the essay "The real and its double" by French philosopher Clément Rosset)  curated by Philippe Franck (professor at ARTS2, sound/intermedia artist and director of Transcultures) and Djos Janssens (visual artist, also professor at ARTS2), the exhibition becomes a great living and open laboratory, making it possible to present the work but also the researches of the 6 ARCs: sound creation (coordinated by Julien Poidevin and Philippe Franck),  multiple image (Nicolas Grimaud and Wendy Toussaint-Libermann), artist's book (Didier Decoux and Drita Kotaji with Julia-Caroline Wolewinski), installation in space (Djos Janssens and Yoann Van Parys), digital art  (Jérôme Decock and Yves Bernard), multidisciplinary creation (Alain Bornain and Robin Legge).
The curators, in agreement with the ARC coordinators, have favored the various modes of exchange, dialogue, correspondence but also interferences between projects combining different disciplines and ARC modules in Mons and Charleroi. A visitor's guidebook summarizing the challenges facing ARCs and their students will also be published.
This "demo exhibition" follows the processual approach which is also that of the ARCs, being itself considered as a "work in progress" where the projects have the possibility of evolving during an event without opening but with a performative finishing in Charleroi: from the hymn of Charleroi revisited by the duet Norbert Colson to the alienated audio baker embodied, in No pain no gain, by Marie Constant and Anton Hasler on the – pictorial – traces of Robinson Crusoe).
18.03 > 25.03.2021
Charleroi -35 Quai Rimbaud
Mons – Carré des Arts (Galeries) – 4a rue des Soeurs Noires
12 > 18:00 – fermé le dimanche/closed on Sunday – entrée libre/free
25.03 – finissage/ending performances 18 > 20:00
curators : Philippe Franck, Djos Janssens
production Arts2, avec le soutien de Transcultures et des Pépinières européennes de Création
24.03 > 01.05.2021
---
Québec
La Louvière
Flux & Densités
Alain Wergifosse + Anne-Sophie Blanchet
---
Résidences Croisées Vice Versa 2020-21
Art /recherche intermédia
La Chambre Blanche/Transcultures
Pour la cinquième édition de leur échange de résidence croisée arts numériques-recherche, la chambre blanche (Québec) et Transcultures (La Louvière) ont inauguré une nouvelle formule associant un·e artiste et un·e chercheur·e autour d'une même création et de ses problématiques.

Pour la saison 2020-2021, c'est l'historienne de l'art et commissaire artistique québécoise Anne-Sophie Blanchet et l'artiste intermédiatique et sonore belge Alain Wergifosse qui ont été sélectionnés par les deux structures partenaires. Suite à la crise sanitaire, ces résidences croisées se sont déroulées de manière connectée.

Pour le volet Wallonie-Bruxelles, la résidence s'est déroulée du 10 novembre au 19 décembre 2020 (voir l'entretien podcast et l'album publiés Flux & Densités sur le bandcamp de Transonic) et la deuxième et dernière phase, cette fois accueillie par la chambre blanche, se déroulera du 24 mars au 1er mai 2021.

Au final, une exposition d'Alain Wergifosse est prévue à la chambre blanche à la fin du mois avril 2021 ainsi que la publication d'un texte d'Anne-Sophie Blanchet autour des enjeux de cette création et de son mode de diffusion. Le finissage de cet échange coïncidera avec la sortie d'un nouvel album du label Transonic coordonné par Transcultures.
For the fifth edition of their digital arts-research residency exchange, la chambre blanche (Québec-CA) and Transcultures (La Louvière-BE) inaugurated a new formula associating an artist and a researcher around the same creation and its issues.
For the 2020-2021 season, Quebec art historian and artistic curator Anne-Sophie Blanchet and Belgian intermedia and sound artist Alain Wergifosse have been selected by the two partner structures. Because of the health crisis, these crossed residences took place in a connected way. For the Wallonia-Brussels section, the residency took place from November 10 to December 19, 2020 (see the interview podcast and album published Flux & Densités on the Transonic bandcamp) and the second and last phase this time hosted by the white room will take place from March 24 to May 1, 2021.
In the end, an Alain Wergifosse exhibition is planned at the white room at the end of April 2021, as well as the publication of a text by Anne-Sophie Blanchet on the challenges of this creation and its mode of distribution. The end of this exchange will coincide with the release of a new album from the Transonic label coordinated by Transcultures.
Production: Transcultures, La Chambre Blanche
Dans le cadre de la / In the framework of : Commission mixte permanente (CMP) Québec/Wallonie-Bruxelles.
Avec le soutien de / With the support of : Wallonie-Bruxelles International, du Ministère de la Culture de la Fédération Wallonie-Bruxelles, de la Ville de Québec, du Conseil des arts et des lettres du Québec, du Ministère de la Culture et des Communications de Québec, du Ministère des Relations internationales et de la Francophonie de Québec ainsi que du Conseil des Arts du Canada et des Pépinières européennes de Création.
24.03 > 01.05.2021
Chambre Blanche Québec
Transcultures La Louvière
REVUE
---
Transcultures
Pépinières européennes
Links-series
Nouvelles approches d'une esthétique de la complexité
---
New approaches to an aesthetic of complexity 
Revue transdisciplinaire et internationale lancée, à Paris, en octobre 2019, à la fois exigeante et accessible gratuitement, LINKs est un bel agitateur de pensées qui croise différents domaines d'investigation  scientifiques (des neurosciences à la physique quantique, de l'intelligence artificielle à la théorie des systèmes), philosophiques, artistiques (avec là aussi une large palette couvrant et croisant les divers pratiques contemporaines). On ne peut que soutenir une telle aventure qui réussit à réunir, dans cette esprit transversal et prospectif, un tel comité d'intervenants chercheurs, universitaires, critiques, artistes… de talent. Dans chaque newsletter, nous vous proposons de retrouver un des articles des 7 numéros déjà parus.

Transdisciplinary and international review launched in October 2019, both demanding and accessible free of charge, LINKs is a beautiful stirrer of thoughts that crosses different fields of scientific investigation (from neurosciences to quantum physics, from artificial intelligence to systems theory), philosophical, artistic (again with a wide range covered and crossing various contemporary practices). We can only support such an adventure which succeeds in bringing together such a great committee of talented researchers, academics, critics, artists. In each newsletter, we suggest you find one of the articles from the 7 issues already published.
L'art de relier – LINKs-series 1 – Viruel/Biologie
Jean-Louis Lestocart
Le philosophe napolitain Giambattista Vico (1668-1744), auteur notamment de Principi d'una Scienza Nuova (Principe d'une science Nouvelle, 1744), en se dressant contre le cartésianisme, pour lui pris dans un embourbement descriptif, linéaire et continu (celui d'une conscience imprécise et nécessairement "imparfaite"), crée le concept d'Ingenium. Soit la "faculté d'amener à l'unité ce qui est séparé et divers", mais aussi de saisir les relations des choses [rerum commensus]". Issu du champ de la rhétorique (en particulier celle de Cicéron), l'ingenium n'est pas à voir comme simple instrument de déduction, de réflexion mais comme puissance inépuisable d'innovation. La "science de l'ingenium" détient de fait une grande richesse de sens en tant que ce concept, étant à la fois "objet de création" et de compréhension/raisonnement. "L'esprit humain se distingue certainement par son ingenio, cette étrange faculté qui est de discerner pour relier et conjoindre2." Cette "science de l'ingenium", c'est déjà ce que l'on entend aujourd'hui comme "science des Systèmes" ou "science de la Complexité"…
LINKs-series Revue
Directeur de la publication/Chief editor: Louis-José Lestocart
Avec le soutien/With the support of : Transcultures, Pépinières Européennes de Création
Gratuit/free
Paradise Now + A Limb
Transonic Residency  (EP#1)
---
Transonic Lab
Recorded at the Transonic Lab – Mons/Belgium
Resideny February/March 2021
Avec le soutien / With the support: Transcultures, Pépinières européennes de la Culture
No Lockdown Transonic
Winter Session #1 [in progress]
---
No Locdown Art #NoLA2020-21
Dans le cadre de l'initiative #NoLA2020-21, des créateurs sonores issus de différents pays et d'esthétiques variées mais toutes aventureuses, sont invités à envoyer chacun une session audio live ; celle-ci est illustrée d'un visuel fixe ainsi que quelques lignes de présentation sur les conditions de réalisation de la pièce et une courte présentation de l'artiste. L'accent est mis ici sur la puissance imaginaire de ces voyages sonores à destination d'un public connecté inconnu.

A partir de mi-décembre 2020 et jusqu'à avril 2021, les Pépinières européennes et Transcultures annonceront, chaque semaine, la mise en ligne d'une session (une pièce continue – qui peut être en plusieurs mouvements – d'une trentaine de minutes) d'un artiste différent. Ces sessions intimes sont disponibles sur le bandcamp de Transonic (label indépendant pour la création sonore différenciée, produit par Transcultures).

Parmi No Lockdown Transonic Sessions publiées récemment et ces prochaines semaines : Christian Vialard (à la guitare solo se rappelant la tirade finale du réplicant de Blade Runner jouée par le défunt Rutger Hauer) Maurice Charles JJ -B (au saxophone solo et soundscapes dans un vibrant hommage au compositeur récemment disparu Stephan Dunkelman), Wren Kiz (post folk song et field recordings made Vermont-USA), Mathias Delplanque (dans une suite électro minimale noctambule – FR et Martyn Bates (la voix du célèbre duo Eyeless Gaza – GB, ici en solo, à la guitare-voix, claviers et a cappella poétique).
As part of the #NoLA2020-21 ongoing project, sound creators from different countries and adventurous aesthetics are invited to each send a live audio session (like an intimate concert to share online with an unknown public) this will be illustrated with a fixed visual as well as a few lines of presentation of the piece and a short presentation of the artist. The emphasis here is on the travelling quality of the sound work and the mental images that it can generate in the listener).
From mid-December 2020 until February 2021, the European Pepinieres and Transcultures will announce, each week, the launch of a session (a continuous piece – which can be in several movements – of around thirty minutes ) from a different artist. These intimate sessions will be available on the bandcamp of Transonic (independent label for differentiated sound creation, produced by Transcultures).
Among the released recently No Lockdown Transonic Sessions and in the coming weeks: Christian Vialard (on solo guitar remembering the final tirade of the replicant of Blade Runner played by the late Rutger Hauer) Maurice Charles JJ -B (on solo saxophone and soundscapes in a vibrant tribute to the recently deceased composer Stephan Dunkelman), Wren Kiz (post folk song and field recordings made Vermont-USA), Mathias Delplanque (in a minimal nocturnal electro suite – FR and Martyn Bates (the voice of the great Eyeless Gaza duet – GB, here solo, on guitar-voice, keyboards and poetic a cappella).
Dans le cadre/In the framework of No Lockdown Art – #NoLA2020
Coordonné par/coordonated by Philippe Franck (artistic director Transonic, Pépinières européennes de Création, Transcultures), Christophe Bailleau (guest curator). With help of Jacques Urbanska (network)
Très grand collage
Harold Schellinx
---
Found tape project
Dégoteur de bandes magnétiques esseulées, remonteur de cassettes audio écrasées, stockeur de souvenirs jetés, ainsi va le paradigme sémantique du Foundtaping : acte de récup' qui va sans doute émoustiller votre nostalgie de la mécanique bancale. Un des grands maîtres en matière de trouvailles phonographiques se nomme Harold Schellinx.

Au gré de ses vagabondages, depuis 2002 ce «cassettophile» et «cassetteur» néerlandais ramasse des bouts de bandes magnétiques abandonnées dans la rue, sur les parkings, les bords d'autoroutes et autres recoins urbains.Une fois le gibier analogique entre ses mains, il le ressuscite : démêlage de l'imbroglio de bandes, rembobinage dans une nouvelle cassette, écoute, sélection de fragments sonores numérisés puis collectés dans son exposition virtuelle.

Son projet Found Tapes (ou les trésors des bandes magnétiques jetées à la poubelle), présenté lors d'une exposition par Transcultures dans son festival City Sonic 2015, revient avec un long mixage intitulé "Très grand collage", que l'on peut écouter, chaque jour de la semaine, via le projet KoolKast initié par Anton Mobin (artiste/expérimentateur audio cassette français, qui collabore régulièrement avec Harold Schellinx).
Lonely tapes digger, winder of crushed audio cassettes, storer of discarded memories, this is the semantic paradigm of Foundtaping: an act of recuperation 'which will undoubtedly titillate your nostalgia for wobbly mechanics. One of the great masters of phonographic finds is called Harold Schellinx.
As he wandered around, since 2002 this Dutch "cassettophile" and "cassette player" has been collecting bits of magnetic tapes abandoned in the streets, in car parks, on the edges of highways and in other urban areas. Once the analog game is in his hands , he resuscitates it: disentangling the imbroglio of tapes, rewinding in a new cassette, listening, selection of sound fragments digitized then collected in his virtual exhibition.
His project Found Tapes (or the treasures of magnetic tapes thrown in the trash), presented during an exhibition by Transcultures in its City Sonic 2015 festival, returns with a long mix entitled Très grand collage, which we can listen to , every day of the week, via the KoolKast project initiated by Anton Mobin (French artist / audio cassette experimenter, who regularly collaborates with Harold Schellinx).
En semaine / every weekday 12 > 13.00 (GMT+1)
Le week-end / on weekends 18 > 19.00 (GMT+1)
Symphonie pour le jour où bruleront les cités
Art Zoyd 2021 – Call Sound Art
---
Deadline : 16.03.2021
image banner : Thibaut Drouillon – projet installation art numérique – exposition/exhibition Le double et son réel – ARC (Atelier Recherche & Création) ARTS2