Transonic - The Label for Unlabeled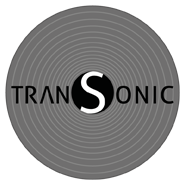 Initiated and produced by Transcultures (Centre for digital and sound cultures – La Louvière – Belgium, also organiser of the international sound arts festival City Sonic) since 2012, Transonic is an independent label dedicated to electronic, organic, poetic, experimental…contemporary sound related creations.
In addition to a varied catalog of publications (in various formats: CD, LP, cassette, book, download, …) in connection with those prospective sound arts, Transonic offers various sound objects, specific events (concerts, intermedia performances, connected events….), hybrid works and special events (installations, conferences, interdisciplinary audio collaborations…) in Belgium and abroad.
This strong desire to complete the distribution circuit of the music produced by the label by the distribution of the supported artists or other talents to which Transonic feels close, is based on the experience and the vast network (Belgian and international) of Transcultures and its many partners.