09.07.2022 | Sonic Garden Party #1 @ Agora Cité Gilmant | Tertre (Be)
Posted on

06/07/2022

in 2022, Agenda, All news, Artists, Belgium / FWB, Concerts, Distribution, Isa Belle, Partners, Production, Projects, Soundart, Transonic
The Sonic Garden Party invites you to discover in a bucolic setting (public green space, park, private gardens open for the occasion) intimate, astonishing sound performances of various adventurous genres (electronics, sound arts, crossroads music, etc.) of about half an hour each with a free drink at the exit.
This first meeting (in the framework of the Saint-Ghislain summer cultural meetings) starts gently with the sound massages of Isa*Belle and ends, after a performance of puppets from Liège (Théâtre Mabotte) and a performance of Slam (Marie Darah) with a concert of cello and voice by Matthieu Safatly.
14:00 | Isa*Belle - Massages sonores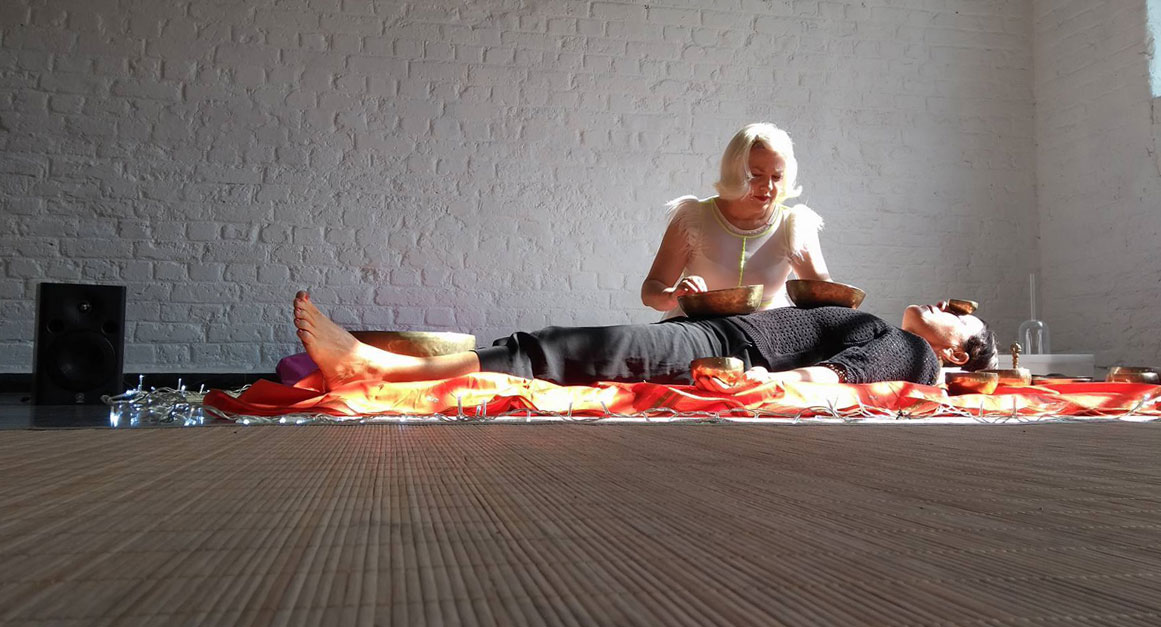 Practiced by shamans in Tibet before Buddhism, recently rediscovered in the West for therapeutic purposes and reinvented, in the form of a performance, by Isa Belle (sound and body artist, senses and sonic vibrations), sound massage uses the bowls Tibetans (of various volumes and various metals producing a variety of rich harmonic range), crystal bowls, bells, mini chimes and mini cymbals, small xylophones and gongs…
These ritual instruments are struck or rubbed on and around the reclining body receiving these good vibrations and emitting them in turn. From this exchange, an impression of well-being and harmony is born. The body becomes a score that receives and emits inner music.
17:00 | Matthieu Safatly - Concert violoncelle + voix solo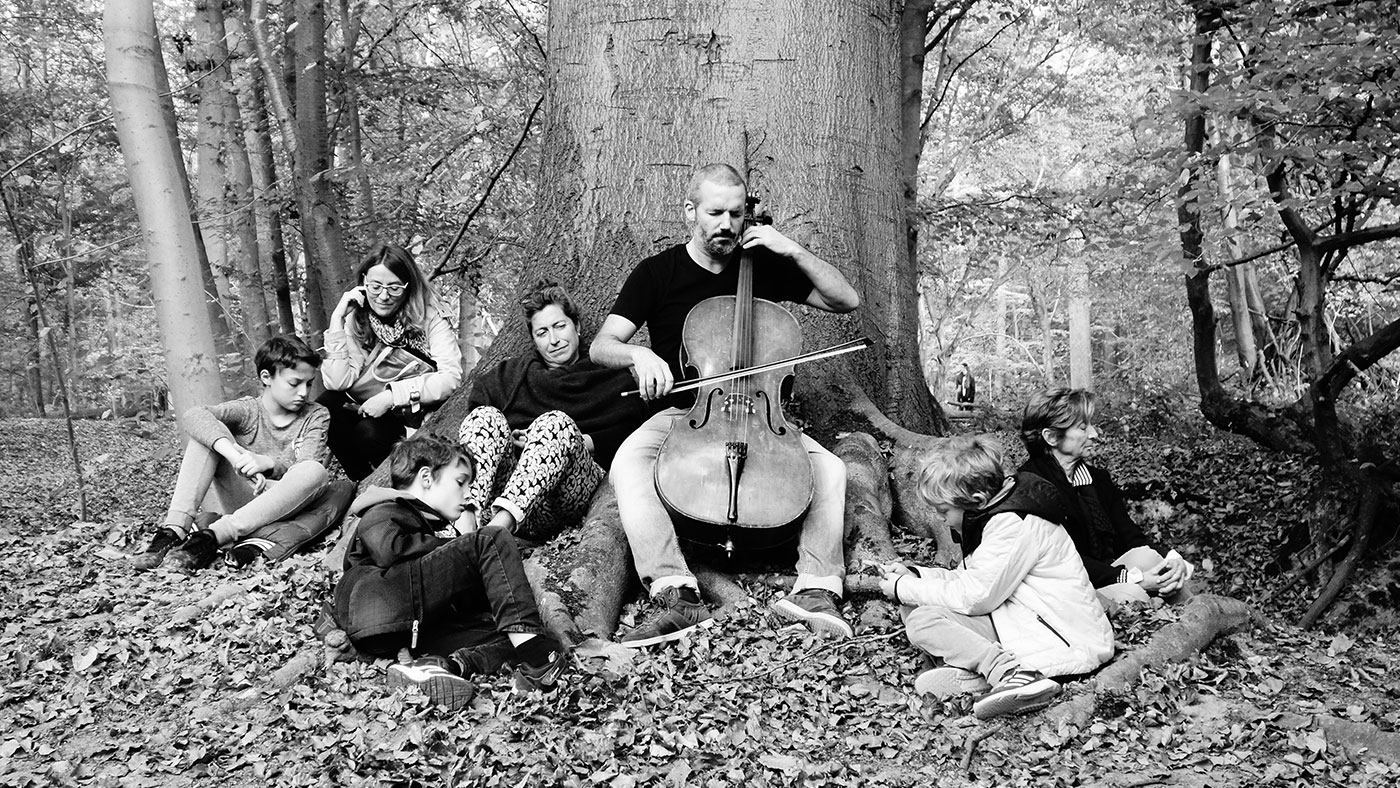 French cellist, singer, sound designer and alter mixer based in Brussels since 2003, Matthieu Safatly began after a musical apprenticeship at the age of 7 at the Conservatory of Rouen(FR), to compose in 1995 within Quattrophage (a very personal mix of contemporary music, concrete music, improvisation and sonic meditation) with which he released, in 1996, a first album on the mythical French label Sordide Sentimental.
Since then, he has multiplied concerts and recordings across Europe and on the other side of the Atlantic, solo, in audiovisual installations, in trio with contemporary jazz improvisers John Russell and Jean-Jacques Duerinckx, within Wild Shores (electronic music), Black Sifichi & Negative Stencil (electro-poetic cabaret), Nava Rasa (voice-tablas-cello trio of Indian music with Sandhya Sanjana in the Netherlands), Present (group from the famous Belgian combo Univers Zero) … as well as in collaborations with Norscq, Jim Denley, Denis Fragerman, Björn Jauss…
He also composes music for theatre, choreography and visual pieces.
Les Rencontres Culturelles d'été de Saint-Ghislain
During this Summer 2022, the cultural centre of Saint-Ghislain (BE) presents a series of activities called "Les rencontres culturelles de  St Ghislain" in different places around this town not far from Mons. In partnership with Transcultures and Ad Libitum, 3 Sonic Garden Parties are offered in July and August, as well as workshops (Sonic Kids and creative workshop around bread – one of the thematic threads of this program).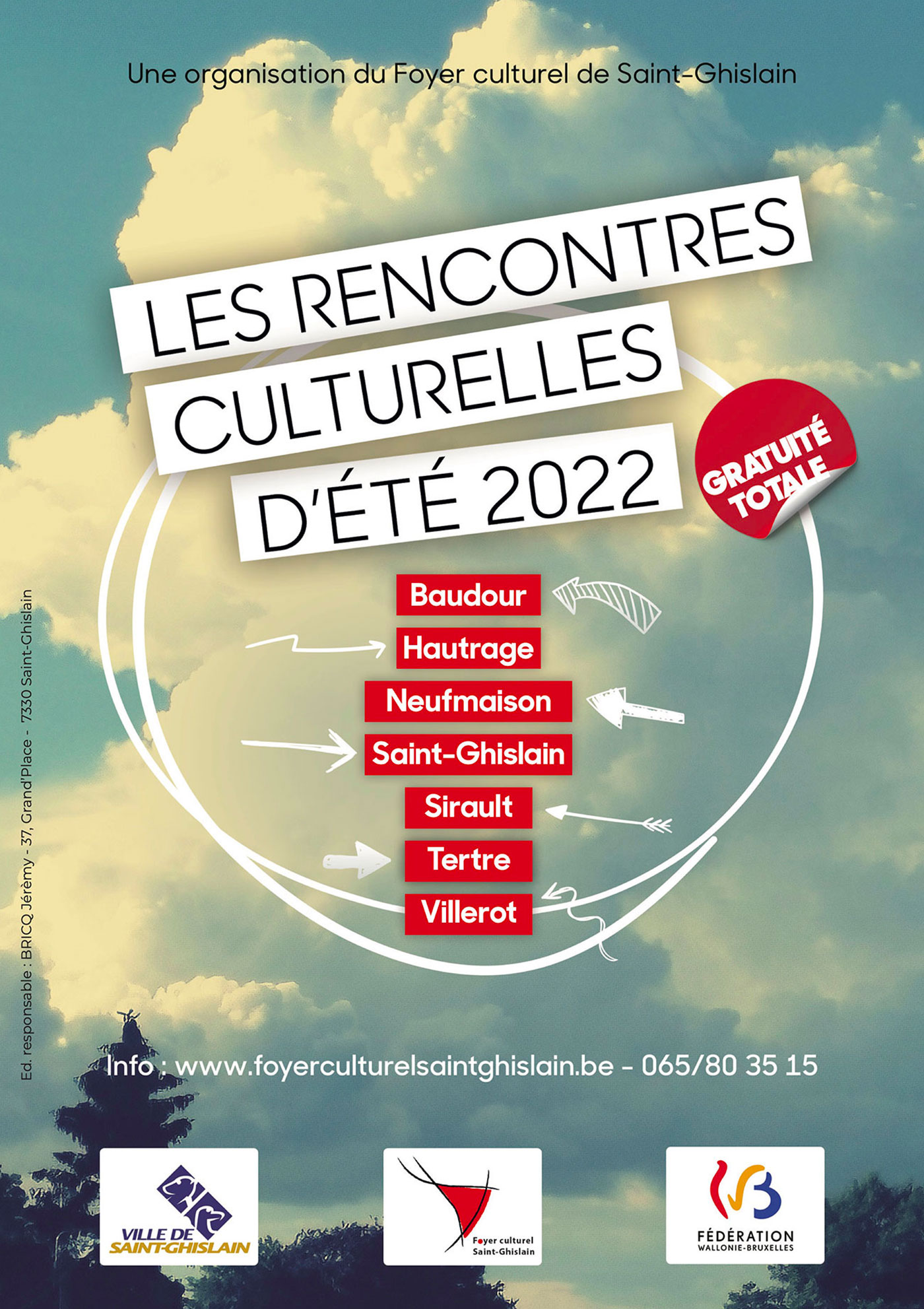 Informations
09.07.2022 | 14 > 20:00
Agora Cité Gilmant
Rue des Chênes, 7333 Saint-Ghislain
Gratuit
Production
Foyer Culturel Saint-Ghislain. With the support of Transcultures and Ad Libitum