08.07 > 30.10.2022 | The Friend – John Sanborn @ Between order and entropy (works 1978-2022) | Karlsruhe – ZKM (De)
The installation The Friend as well as its VR version (co-produced by Transcultures) are presented as part of a major retrospective of the North American visual artist John Sanborn organized at the ZKM.
The Friend - John Sanborn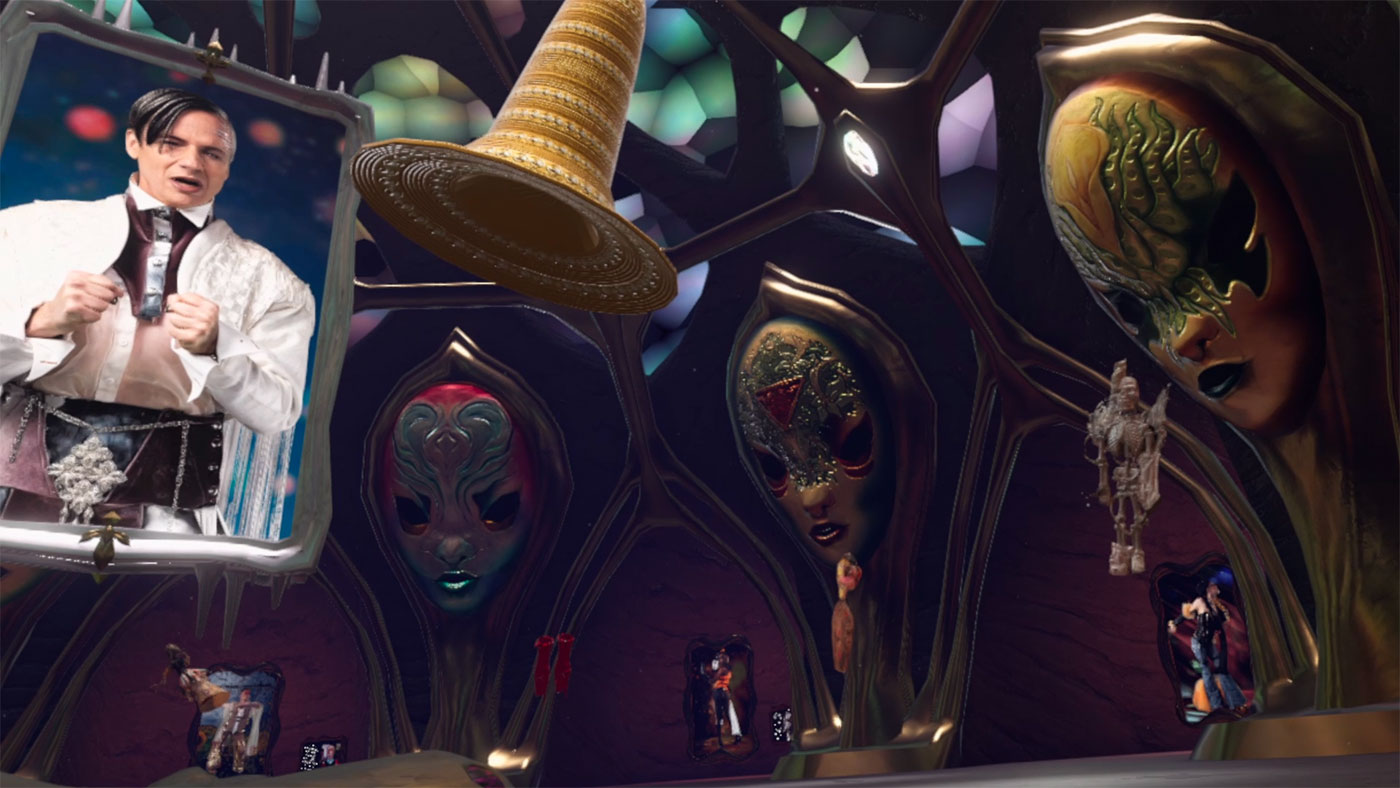 We spend our lives searching for ideas, structures and people to invest our faith in, because we think they will provide us with answers to questions we KNOW cannot be answered. We have no answers for American Messiahs. But we have questions. Like: what causes claims of personal divinity, goofy pseudoscience, and communication with the dead or prophecies of worldly glory from spiritual entrepreneurs?
This is the modern representation of the most zealous exponents of America's unofficial national faith: a spiritual smorgasbord of positive thinking, seasoned by the eclectic 21st- century movement known as New Thought. This multi-channel installed work presents the leader of New Thought as a mysterious but charismatic figure, who calls themselves "The Friend", delivering seven sermons filled with instruction, divination, personal confession and a sticky mass of ambiguity.
John Sanborn (USA) is a key member of the second wave of American video artists (along with Bill Viola, Gary Hill, Tony Oursler…). His work has been shown at every major museum in the world. Sanborn's recent works are media installations addressing questions of identity, cultural truth, memory, mythologies, and humanity's compulsion to tell stories.

Sanborn's practice has always included collaboration with other artists, including  John Zorn, Nam June Paik, Philip Glass, Alvin Lucier, Twyla Tharp, Peter Lynch, Peter Vronsky, David Van Tieghem, Mikhail Baryshnikov, David Gordon, and The Residents which continues to this day with the audio-visual show 'God in three persons'.
John Sanborn. Between Order and Entropy...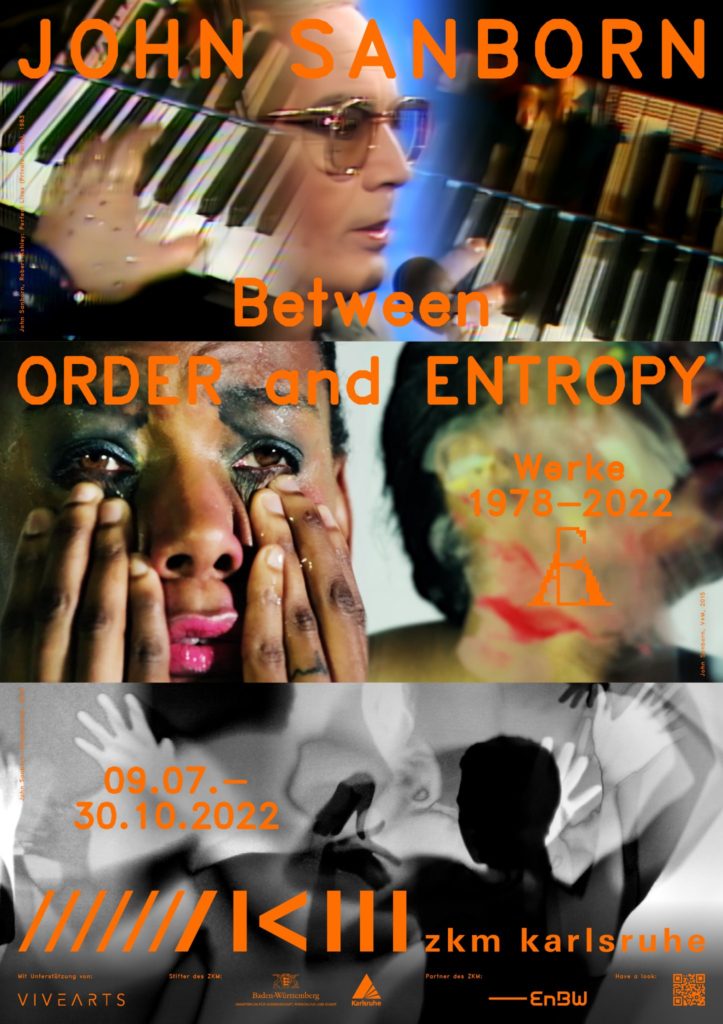 The exhibition »Between Order and Entropy« presents the work of the American artist John Sanborn, who became one of the most prominent protagonists of the American video art scene in the 1970s and 1980s.
Sanborn's work ranges from the beginnings of experimental video art to MTV music videos, interactive art, and digital media art. Consulting with Apple and Adobe, he contributed to shaping the possibilities of new image tools and was instrumental to the dawning of the digital image revolution in California. Sanborn's recent work consists of complex media installations that address issues of cultural identity, memory, mythologies, and the human compulsion to tell stories.
This exhibition, which is the largest in Europe devoted to the work of the artist, who worked closely with the founder of video art Nam June Paik and the composer Robert Ashley, brings together a collection of works that spans over four decades of sound, music, interactive media and video exploration. After working in Hollywood and Silicon Valley for several years, Sanborn has produced a variety of new media installations since 2015, elevating issues of identity and inclusivity. For the exhibition, which will take place inside the museum galleries and on the museum balcony at the ZKM, several works were commissioned, including »a dog dreams (of god)«, and a Virtual Reality iteration of a recent work, »The Friend«, featuring the actor and director John Cameron Mitchell.
A comprehensive publication on John Sanborn's work will accompany the exhibition.
Informations
09.07 > 30.10.2022
19 Lorenzstraße, Karlsruhe 76135, Allemagne
Production
The Friend is a Videoformes, ZKM, Transcultures, Access co-production, which contributed to the Support Fund for Digital Artistic Creation Fund [SCAN] Auvergne-Rhône-Alpes in 2021. In partnership with the European Pepinieres of Creation