28.05.2022 | Transonic Drone Day – Sonic Garden Party | Ariane chez elle (Be)
Posted on

03/05/2022

in 2022, Agenda, All news, Artists, Belgium / FWB, Concerts, Distribution, Drone Days, Isa Belle, Paradise Now, Philippe Franck, Production, Projects, Soundart, Transcultures team, Transonic, Transonic Sessions
On the occasion of the Drone Day International, events dedicated to the sound drone are taking place around the world bringing together researchers of the sensation of sound freed from melody and rhythm creating another sonorous space-time.
The drone can designate, in music, a long held or repeated sound with little harmonic variation; it is found in Gregorian chant as well as several contemporary minimalist approaches but also in certain extra-western traditions.
At the initiative of sound artist Ariane Chesaux and Transcultures, the Transonic Drone Day brings together, for its fourth edition, several artists from different backgrounds, for the second time hosted in a garden. After visitors have been greeted by Ariane Chesaux and Isa* Belle with a personalized sound, each artist will deliver in a live set of about twenty minutes each around the "drone" concept and will mingle with his successor for a few minutes of improvisation.
At the end of the outdoor sessions, a homemade organic drink will be offered to the public.
Since 2009, Transcultures has produced in various locations and contexts with the Sonic Garden Parties, afternoons of original audio performances and intimate concerts in private gardens opened by their owners for the occasion.
Olga Groppo (It) - violon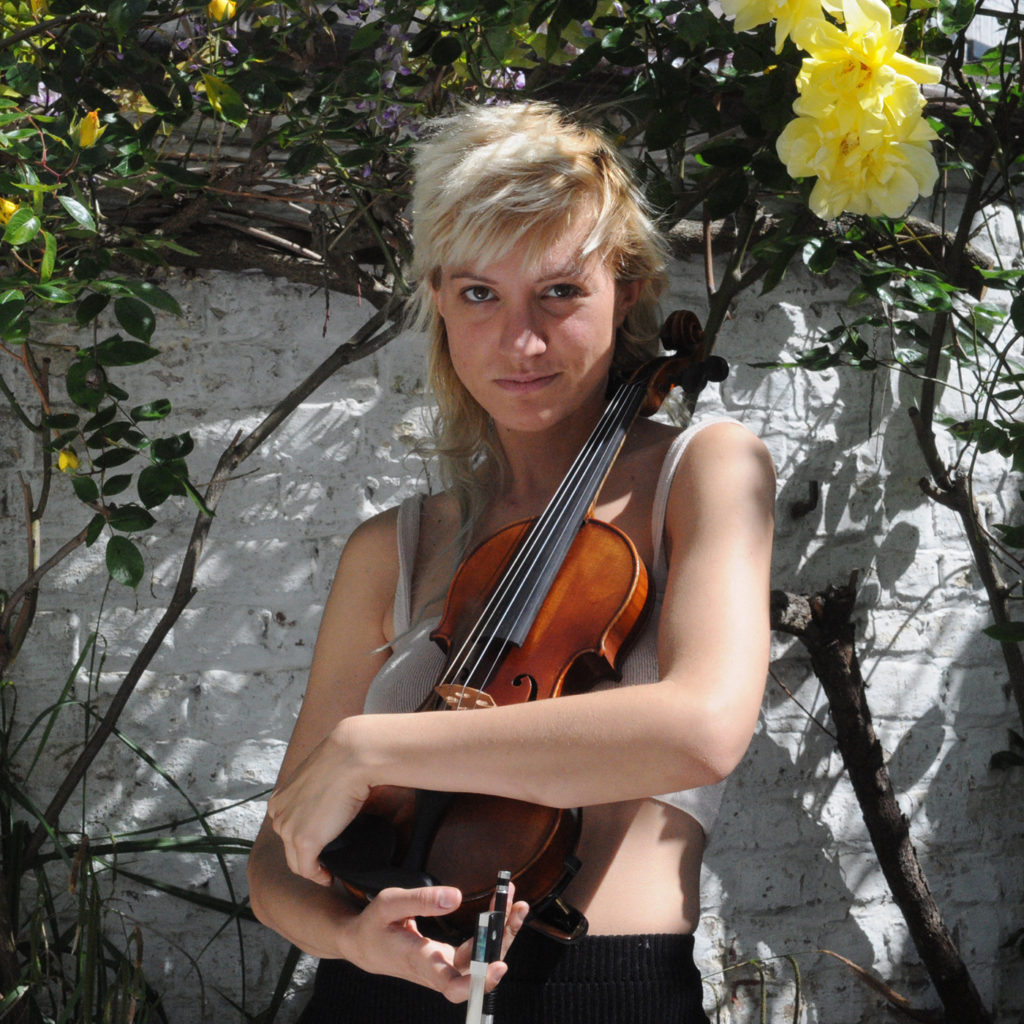 Born into a family of violinists, Elena Olga Groppo, of Italian-Serbian origins, came to Belgium when she turned eighteen to study classical violin at the Royal Conservatory of Brussels, where she is now pursuing her master's degree. Integrating groups and orchestras since she was a child, she discovered the world of improvisation and experimental music in recent years, undertaking projects in the union of several genres between sound and visual, accompanying the violin dance, painting and circus.
Actively seeking new creations, the violinist expresses herself with spontaneity to a varied audience, from theater halls to alternative and underground venues.
She has played with various groups and ensembles: K-Trio (classical piano trio), K-Duo (violin and piano ensemble), LAMAPHI and BUBBLE DANCE (impro), DanceDivine, synth-pop) and within orchestras in all Europe…
Barbara Cool (Be) - shruti, voix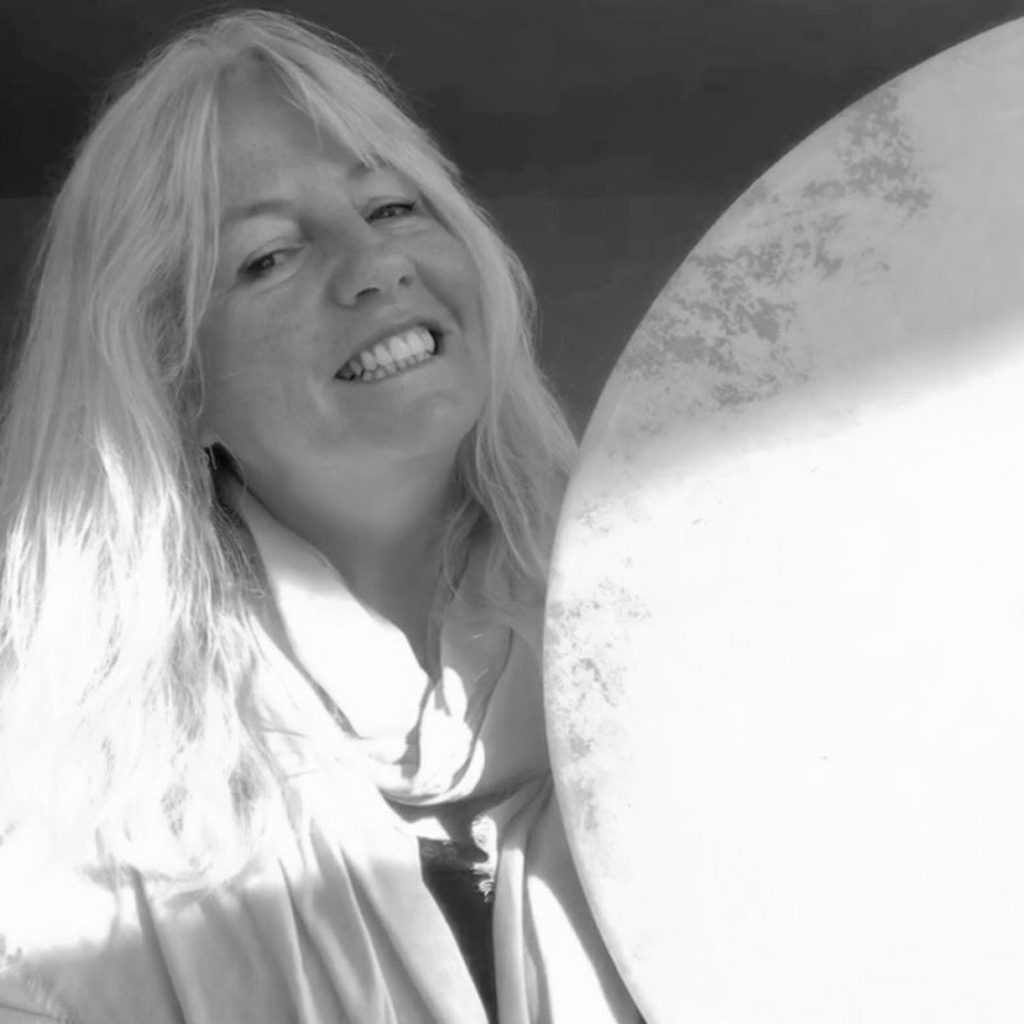 Barbara Cool is a musician using various sounds,rhythm, voice and harmony. She is the founder of the ZUMIS program, which uses song and movement to express emotions and intentions.
Fascination with sound is a driving force in Barbara's life, which has taken her to many places in nature, to caves and also to the famous megalith stone circle of Avebury, where she researches the exchange of vibratory resonances.
She shares her experiences and, for several years, has been leading workshops (including singing and emotional agility) for children and adults.
Pierre Dossin (Be) - flûte traversière, cuillères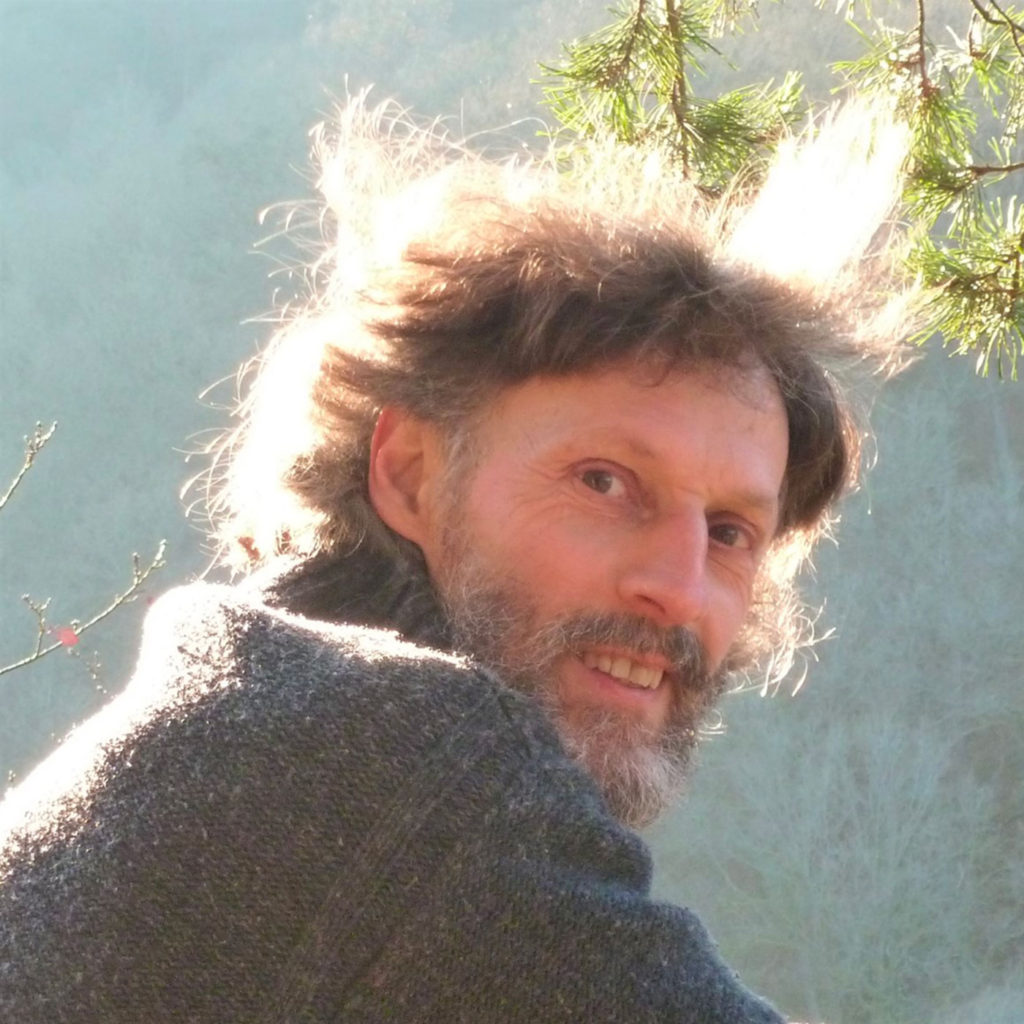 Pierre Dossin practices music and melodic composition.
His main instrument is the transverse flute, which he makes sing in the service of well-being and the joy of living in the animation of folk balls, and also, in a more sensitive register, during meditation concerts (mainly within the Unison Ensemble).
Pierre also practices sculpture and creative dance.
Matthia Massolini (It) - contrebasse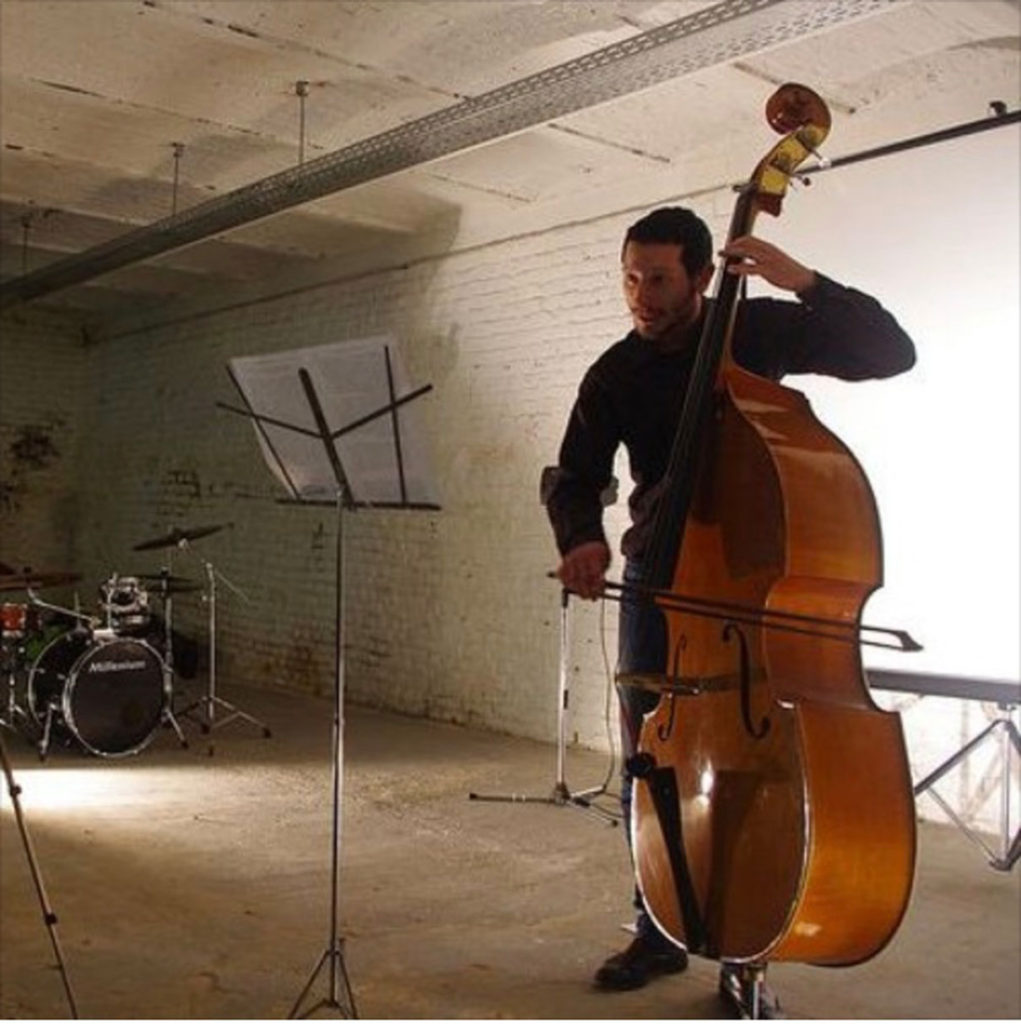 Mattia Massolini (IT), he lived in Florence between 2001 and 2006 collaborating with different groups playing swing and gypsy jazz. in 2008, he moved to Brussels where he began to study classical double bass at the Royal Conservatory of Brussels, collaborated with "Too much and the white nots", "Stingo" and various orchestras in Belgium and France.
The interest for improvisation is manifested in dance-contact jams in Brussels in 2013, then he meets artists who will change his vision and his approach to improvisation: Michel Massot (BE), Ernst Glerum (NL), Jon Rose (AUS).
He is currently part of the MaMa And trio based in Brussels.
Unda (Fr/Ch) - bols chantants, gongs, violoncelle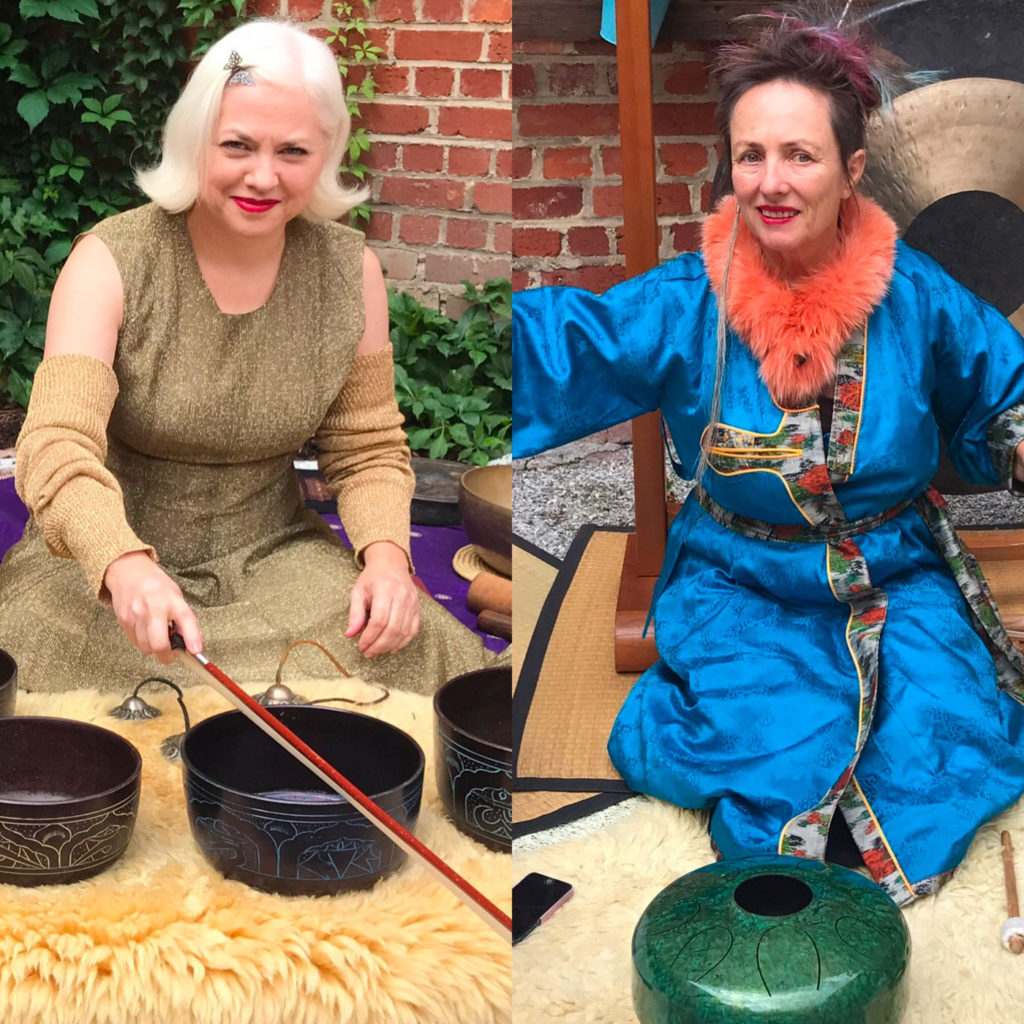 In the spirit of acoustic siestas, Unda (Ariane Chesaux and Isa*Belle) offers surrounding and re-harmonizing performances, collective intimate experiences combining well-being and sound travel, subtly crossing Tibetan bowls, gongs, bells, percussion and acoustic drone , with particular attention to the vibrations which are addressed above all to the body and the senses.
Ariane Chez Elle (Ch/Be) practices Arcorame, the art of body-soul. She lives and shares this path through the helping relationship through body and energy work, her photographic and pictorial creations and sound journeys with her instrumental tribe composed of a cello, singing bowls, vibratory bowls with 7 metals and crystal, gongs and her voice.
The artistic approach of Isa*Belle (Fr/Be) is rooted in the search for the well-being of the body – in its multiple dimensions – associated with personal and spiritual development. She has participated in various visual, cinematographic and performance works of contemporary art. Since 2005, she has been working in collaboration with Paradise Now (electronic processing, voice, co-realization) on several performance projects (including Sound Massages) and sound installations (including recently A Luni Son) combining sounds, scents and touch, which call for the participation of the visitor invited to indulge in new sensory experiences.
Informations
28.05.2022 – 15:00
Ariane chez elle
La Fermette, 56 Weidestraat – Beersel
Free
Booking is required : arianechesaux@gmail.com
Production
Transcultures/Transonic
In partnership with Ariane Chez Elle/Voyage sonore.
Itinéraire
By train from Brussels: line S4 the station is a 15-minute walk down a pretty path.
By car: As the Weidestraat is a dead end road for cars but also to avoid logistical and other problems in the property, it is imperative to park in the car park located on the left at the beginning of the Weidestraat 50m from the corner of the Ukkelsesteenweg. There are also public car parks in the direction of the castle. All you have to do is walk over the railway bridge and walk about 200m up a small, sloping country street to reach the private road at No. 56 on the right.