13.05.2023 | Sonic Spheres live [Pol Bury tribut] | Daily-Bul & Co (Be)
Posted on

30/04/2023

in 2023, Agenda, All news, Artists, Belgium / FWB, City Sonic 20 years, Isa Belle, Paradise Now, Pastoral, Philippe Franck, Production, Projects, Soundart, Transcultures team, Transonic, Transonic Sessions
As part of Louviérois World Day and the launch of the album "Sonic Spheres" on the Transonic label, Transcultures offers several sound art and experimental music performances by artists who participated in this compilation of pieces commissioned in memory of La Louvière based multidisciplinary artist Pol Bury (1922-2005).
This event takes place at the Daily-Bul & co, place of thought '"a way of losing balance"), of publishing and other artistic diffusion originally created in 1955 by Pol Bury and the Belgian poet-publisher André Balthazar to promote "multiple encounters and crossings".
This special event, bringing together 4 sound performances, takes place at the Daily-Bul & Co, a place of thought ("a way of losing balance" for the founders), of publishing and of artistic dissemination (today also a center of archives) another originally created in 1955 by Pol Bury and Belgian poet-editor André Balthazar to promote "multiple encounters and crossings". "Sonic Spheres" is the latest project/event in a series launched by Transcultures (with the collaboration of international and local partners), on the occasion of the Pol Bury centenary, under the name "XR Bury".
Raymond Delepierre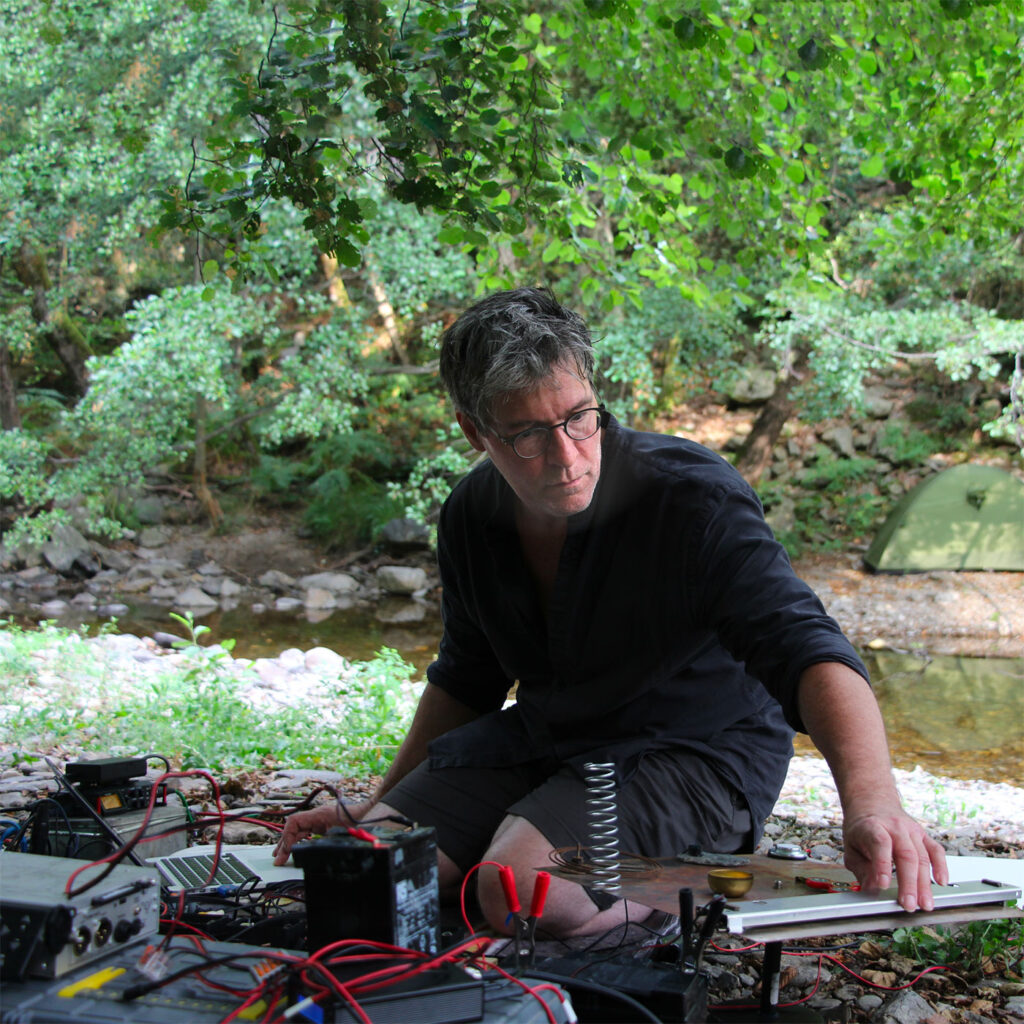 Raymond Delepierre is a sonic artist, sound engineer, teacher (sonic arts) at ENSA La Cambre and technical director at the Rideau in Brussels. It is by composing from the sounds of simple objects and apparatus of our daily life that he has affirmed his wish of shaping sound through sonic installation.
He has an interest in living things, sounds and their spaces of interaction, sounds as materials, as objects, as archives, as sculptures. He organizes them, transforms them and modifies them to give them another function. Using basic solutions, he captures magnetic, radio, electrical and aerial radiation, in order to constitute a sound identity that he cuts into sequences by the interaction of one event onto another. The result is a suite of evolving and moving sound writings.
Isa*Belle + Paradise Now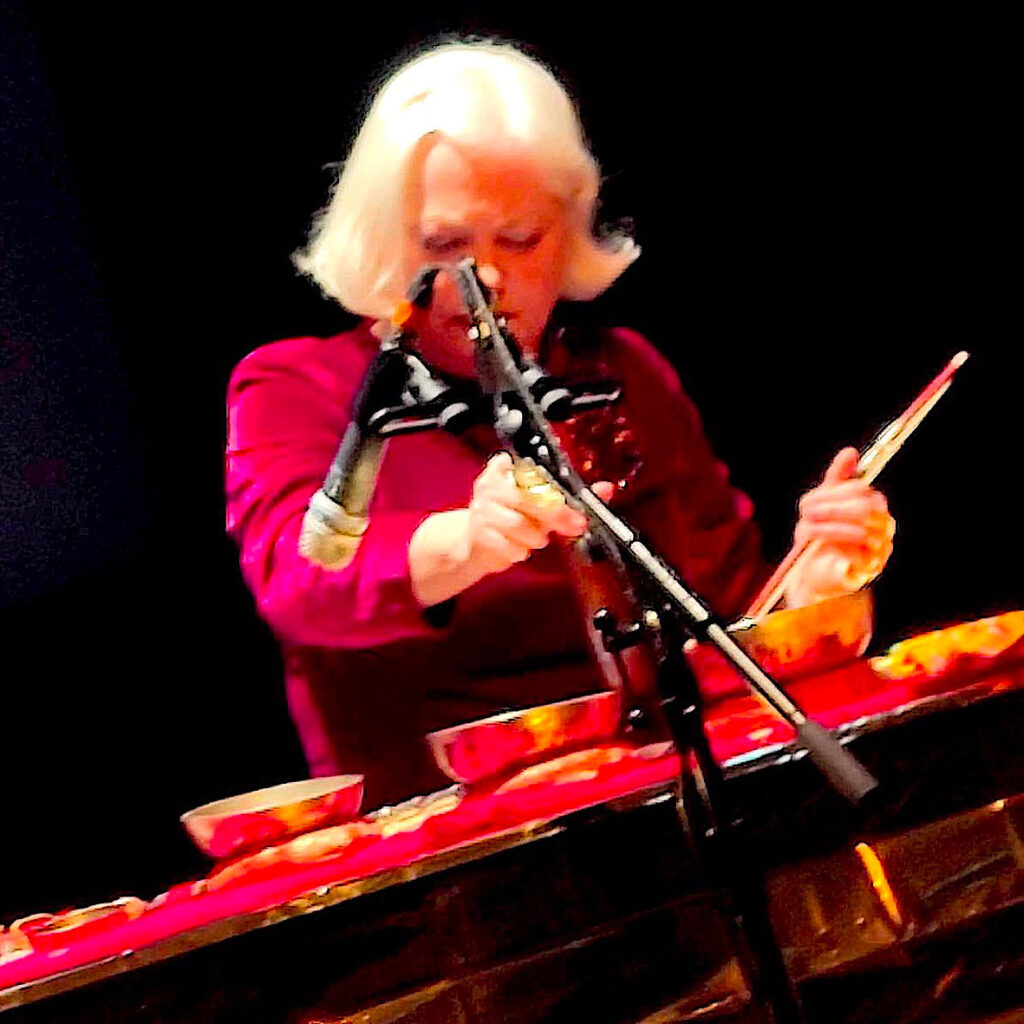 Isa✧Belle develops her artistic approach for and through the well-being of the body – in its multiple dimensions – associated with personal and spiritual development.
Evolving between Belgium and France, she has been working since 2005 in collaboration with Paradise Now to produce several performances and sound installations supported by Transcultures / City Sonic and broadcast internationally.
She has also collaborated with several musicians (Maurice Charles JJ, Matthieu Safatly, Stephan Dunkelman …) and visual artists (Simone Simon, Joseph Dadoune, Régis Cotentin), created the duet Unda with Ariane Chesaux and joined, in 2015 Werner Moron and Philippe Franck in the audio-poetic combo "Les ours bipolaires".
Isa*Belle + Paradise Now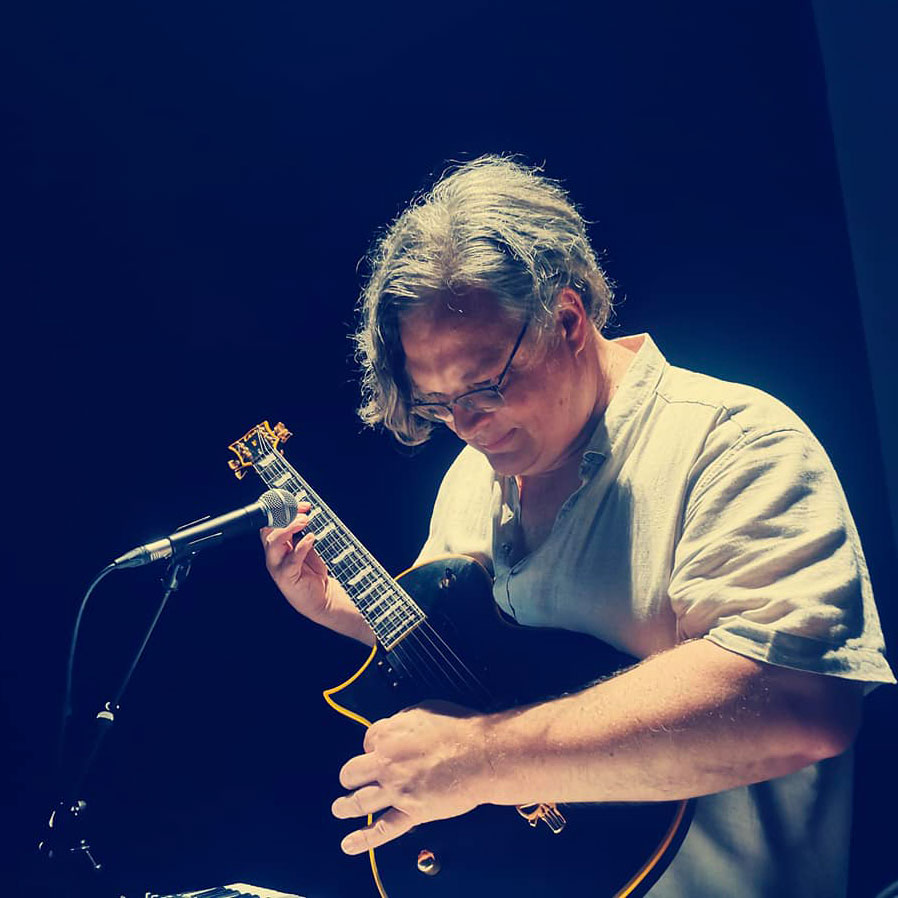 Intermedia producer and creator based in Belgium, Philippe Franck has developed since the 90s the Paradise Now project which favors an actively transversal and collaborative approach. He favors a sensitive and cinematic approach that embraces different influences and fields (electronics, sound art, post-rock, post-pop, improvised music …).
He has worked closely with various videographers (Régis Cotentin, Hanzel & Gretzel), poets (Ira Cohen, Gerard Malanga, Catrine Godin, Biba Sheikh, Werner Moron in Les ours bipolaires, Eric Therer for the project & Stuff), choreographers (Nadine Ganase , Manon Oligny, Karine Ledoyen), digital artists (Philippe Boisnard, Franck Soudan, Jacques Urbanska, Thomas Israël) and other adventurous audio creators (recently Christophe Bailleau within the duo Pastoral, Gauthier Keyaerts in Supernova, Stephan Dunkelman, Maurice Charles JJ, A Limb).
Since 2005, he has also collaborated with holistic performer / masseuse Isa Belle for a series of installations and "sound" performances shown in numerous festivals, cultural centers and international events. He has also produced and participated in several records on various independent labels (Sub Rosa, Optical Sound, Transonic…). In 2022, he began a doctoral thesis in Information and Communication Sciences (Cognition, language, interaction) at the University of Paris 8 (CiTu Paragrahe), under the dual supervision of Khaldoun Zreik (Paris8) and Marc Veyrat (University of Savoie Mont Blanc).
Alain Wergifosse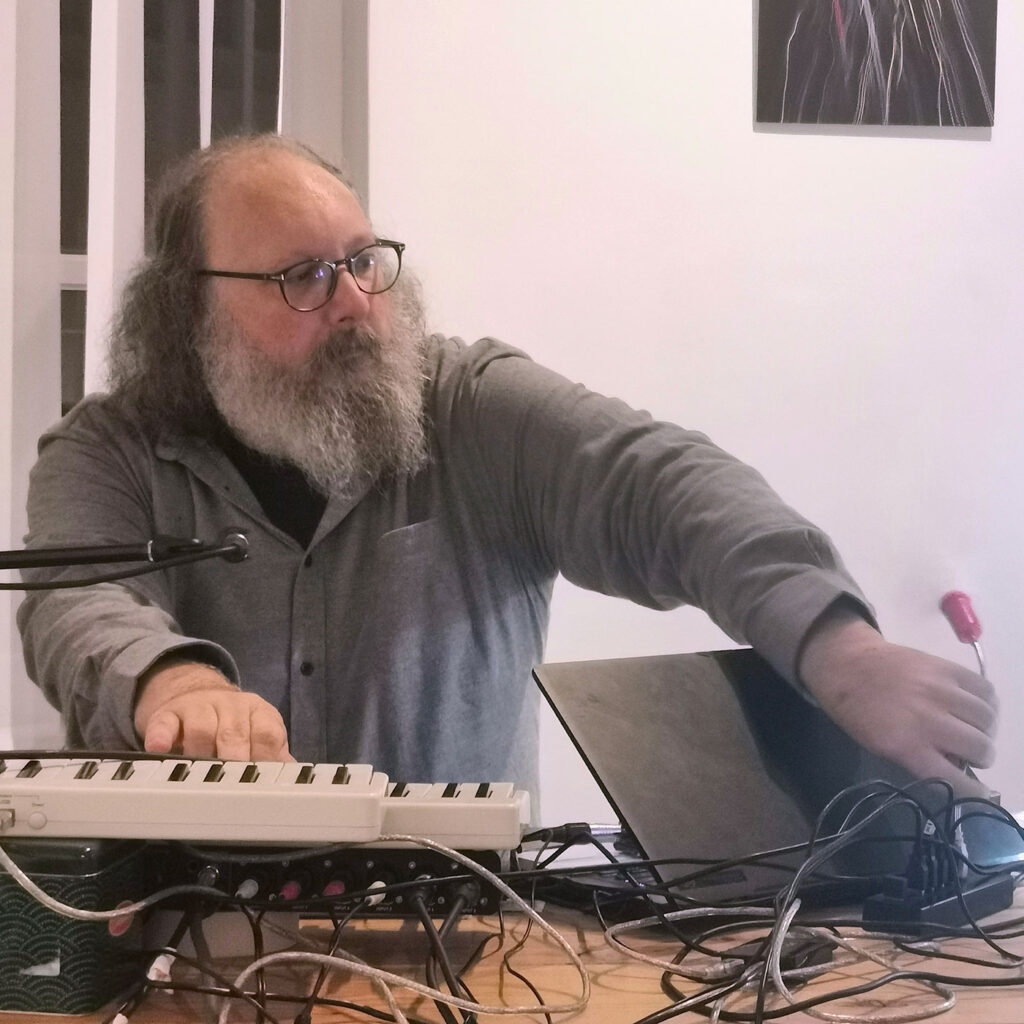 Insatiable explorer of sound, image and the media since the 1980s, Alain Wergifosse amplifies all kinds of resonant objects and specializes in the electronic processing of feedback to achieve his organic compositions and improvisations. He has traveled the world solo and with various groups and collective projects (Obmuz, Macromassa, SpecOp, Colectivo Anatomic among others).
From his base in Barcelona, ​​he composed, during ten years, the music and sound interactions of the shows Marcel lí Antúnez (ex La Fura dels Baus) and he collaborated with many artists of the experimental musical scene ( Zbigniew Karkowski, Cluster, Jaki Liebezeit, Francisco Lopez, Nad Spiro, Eli Gras,…) and actively participated in various adventurous initiatives in Spain and internationally.
In recent years, returning to Belgium, he has developed his visual work and produced immersive and interactive installations, self-generative videos, microscopies and other materialist compositions presented in several festivals and international events (City Sonic, MEM, Kikk, Semaine sound, Simultan, Transnumeriques, Pléiades…).
Pastoral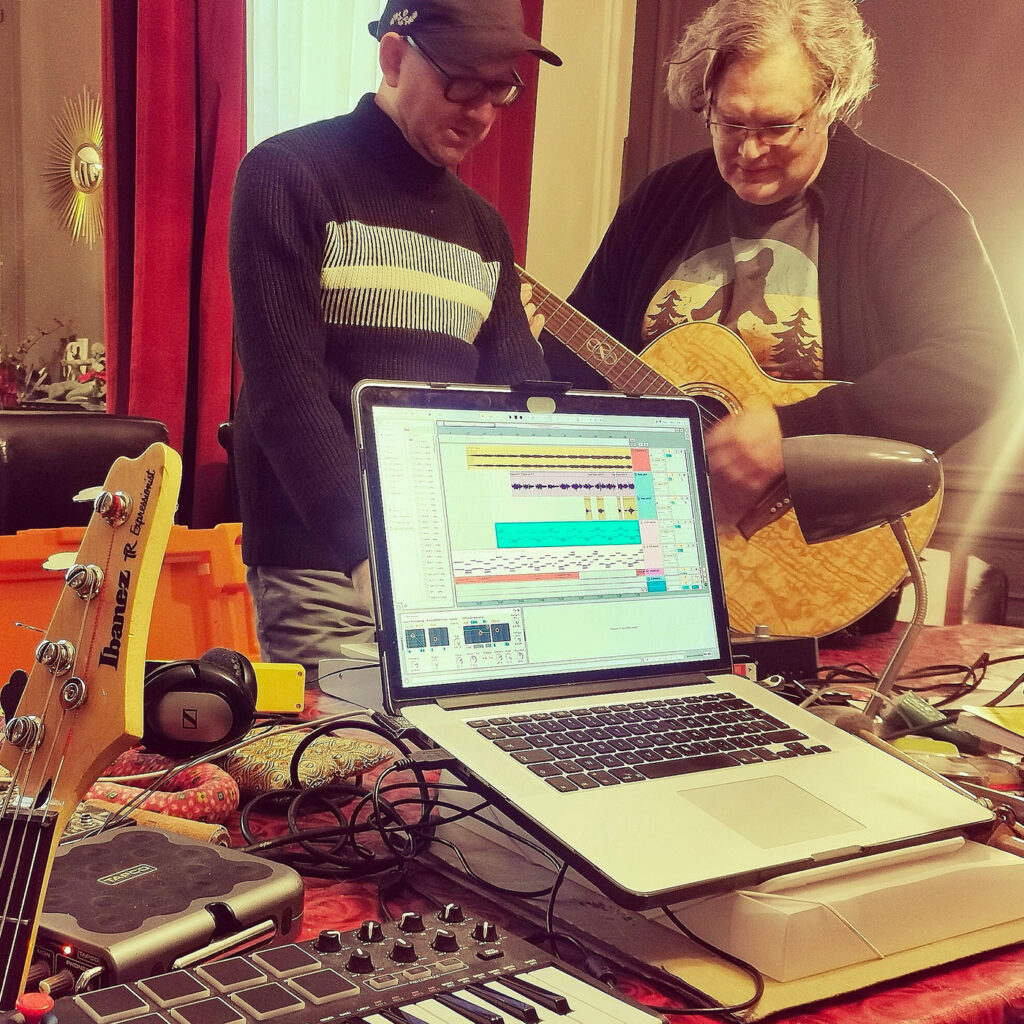 With the Pastoral project, initiated in 2010, Christophe Bailleau (audio-visual creator) and Philippe Franck (sound and intermedia artist) cross their worlds to compose landscape pieces, freely oscillating between electro/ambient, post-folk and post-rock, working as much on the sound materials, often celestial and sometimes more earthy, as on the impressionistic melodies.
Pastoral's performances are sometimes accompanied by videos that dialogue with soundscapes and haiku texts.
Informations
13.05.2023 | 17:00
Daily-Bul & Co

Rue de la Loi 14, 7100 La Louvière

Free
Production
Transcultures. With the support of the City of La Louvière and the National Lottery.
As part of Pol Bury's centenary, World Louviérois Day and City Sonic 20 Years.
In collaboration with the Daily-Bul & Co.
Visuel Banner background – Christophe Bailleau