Newsletter May 2021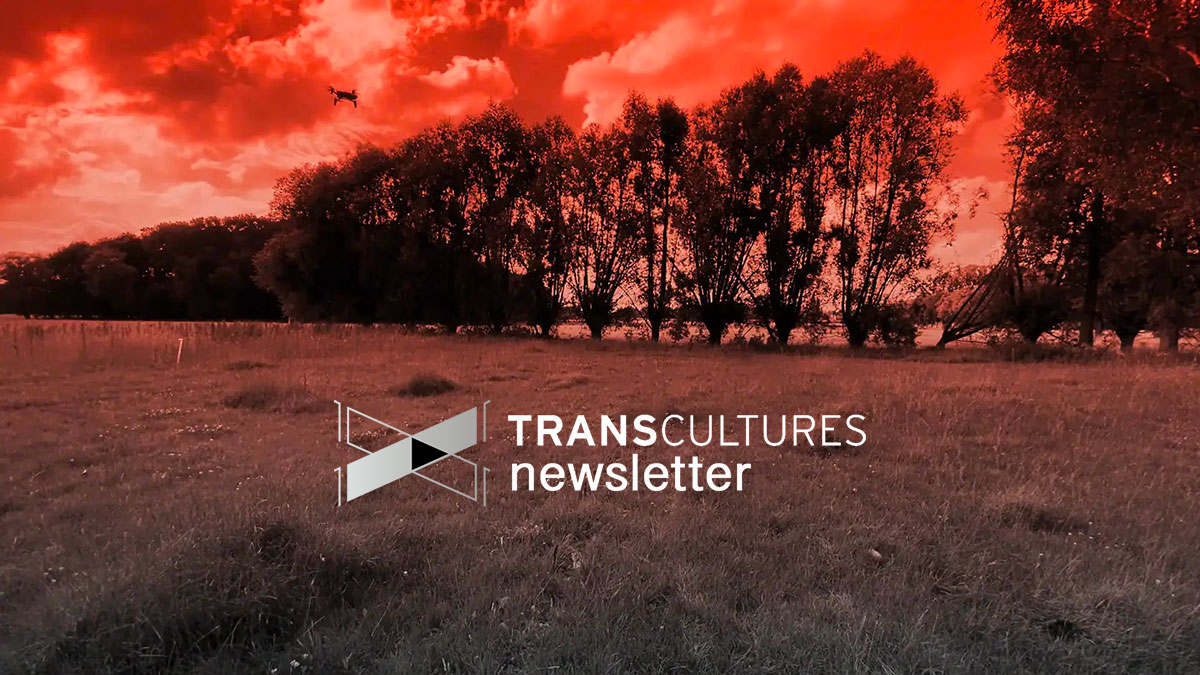 Ça y est après les terrasses, voilà que les scènes réouvrent, "youpie quand même"!

Comment faire de cette période virale, mortifère et morose une chance de renouveau, de changement et de mieux vivre, mieux créer ensemble et dans la différence essentielle ? Il ne tient qu'à nous d'y songer et d'essayer d'autres "utopies concrètes" pour sortir d'un monde de plus en plus orwellien. On aimerait tant croire à une prochaine "ruée vers l'art" (titre d'une chronique récente du Monde sous la plume de Michel Guerrin) mais quand on sait que trois personnes sur quatre prêtes à revenir en salle obscure déclarent avoir d'abord envie  d'aller au cinéma pour voir une comédie ou un film d'action, on se dit que l'anesthésie pratiquée par une société de l'hyper spectacle qui fait feu de tout bois viral n'a fait que s'étendre… et on se dit qu'il faudra reprendre la guérilla non seulement en direction des décideurs (plus prompts à soutenir, également via les aides spéciales accordées pendant les mois de confinement, les champs et structures bien identifiés que les constellations hybrides qui tentent d'inventer, malgré la crise, d'autres modes de diffusion pour les singularités créatives) mais aussi pour susciter la curiosité d'un public encore engourdi, vers des propositions moins balisées.

Transcultures promeut, en ces temps de replis mais aussi de possibles ouvertures printanières, un activisme du trait d'union, entre créateurs et chercheurs (fin d'expo et de résidence transatlantique Alain Wergifosse/Anne-Sophie Blanchet), entre les multivers et les multi avatars (deuxième édition du Transonic Second Life Festival), entre les expériences immersives  et les lieux de l'intime (), entre les genres et les médiums (No Lockdown Transonic Live Sessions) entre les pensées en action et les créations de la pensée (participation à la revue québécoise Inter, article sur Second Life et interview de l'artiste A Limb publiés sur transcultures.be).

Avec Octavio Paz, nous continuons de penser que "toute culture naît du mélange, de la rencontre mais aussi des chocs" (et cette crise pandémique en fut un important globalement et profondément ressenti à différents niveaux, ne doutons pas  que d'autres suivront sous peu malheureusement à moins qu'une véritable révolution éco-sociétale  elle aussi globale et profonde soit mise en oeuvre). A l'inverse, ajoutait l'écrivain et essayiste mexicain, "c'est de l'isolement que meurent les civilisations"…
That's it after the terraces and the stages reopen, "youpie anyway" !
How to make this viral, deadly and gloomy period a chance for renewal, for change and to live better, to create better together and in our essential differences? It is up to us to think about it and try other "concrete utopias" to get out of an increasingly Orwellian world. We would so much like to believe in an upcoming "art rush" (title of a recent chronicle of Le Monde by chief editor Michel Guerrin) but when we know that three out of four people ready to return to the dark room say they have first want to go to the cinema to see a comedy or an action movie, we say to ourselves that the anesthesia practiced by our "society of (hyper)spectacle" which can draw on every possible – and also viral- means has only spread and we say to ourselves that it will be necessary to resume the guerrilla war not only in the direction of decision-makers (who are more likely to support, also via the special aids granted during the past months of lockdown, the fields and structures well identified, than the hybrid constellations which are trying to invent, despite the crisis, other dissemination methods for creative singularities) but also to arouse the curiosity of a still numb public, towards less marked proposals.
Transcultures promotes, in these times of decline but also possible spring openings, an activism of the link, between creators and researchers (end of expo and transatlantic residency Alain Wergifosse / Anne-Sophie Blanchet), between multiverses and multi avatars (second edition of the Transonic Second Life Festival), between immersive experiences and intimate places (Transonic Drone Day), between genres and mediums (No Lockdown Transonic Live Sessions) between thoughts in action and creations of thought (contributions to the Quebec review Inter, article on Second Life and interview with Belgian artist A Limb published on our website).
Like Octavio Paz, we continue to think that "all culture is born from mixing, from encounters but also from shocks" (and this pandemic crisis was an important one experienced globally at different levels, we have no doubt that others will unfortunately follow shortly unless an eco-societal revolution -also profound and global – is put in practice) . Conversely, added the late Mexican writer, "civilizations die of isolation"…
19.05.2021 | 21:00
Second Life – Workshop (prise en main)
---
> Didié Nietszche
> Web
21.05.2021 | 21:00
Transonic Second Life Festival #2
---
> Bsukmet (Es) | Daddio Dow (USA) | Yadleen (De) | Oehoe – Christophe Bailleau (Fr/Be) | Livio Korobase (It)
> Cat's Circus
29.05.2021 | 14:30
Transonic Drone Day Sessions [Sonic Garden Party]
---
> Ariane Chez Elle (Be) | Isa*Belle (Fr/Be) | Didié Nietzsche (Be) | Paradise Now (Fr/Be) | Bjorn W. Jauss (Be) | Petermfriess (De)
> Beersel (Be)
Album
No Lockdown Transonic
Spring Sessions 2021 [in progress]
---
> Mathias Delplanque (Fr) | Gauthier Keyaerts (Be) | Martyn Bates (GB)
> Transonic Label
26.05.2021 – Next released


Martyn Bates (GB)
Potted "Biog!" – Live in Nuneaton (03March2021)
Article
Second life, pionnier du métavers, utopie d'un « autre » internet…
---
> Léo Desforges (Fr) | Jacques Urbanska (Be)
> Transcultures blog (Be)
Article | Interview
Les multivers sonores de Didié Nietzsche
---
> Léo Desforges (Fr)
> Transcultures blog (Be)
Article | Rencontre
Poésie-action-réflexion | Poetry-action-reflection
Entretien | talk : Philippe Franck – Jean-Pierre Bobillot
---
> Philippe Franck (Fr/Be)
> Revue Inter : art actuel #137 (Qc)
Revue
LINKs-series Special Edition 1
Unconventional Computing
---
> Andrew Adamatzky – Jean-Louis Lestocart
> paper edition available
> Trancultures (Eu) – Pépinières Européennes de Création
Lumen #5
Arts numériques – Marionnette
---
> Centre de la marionnette – Transcultures (Be) | Pépinières Européennes de Création