Newsletter janvier 2012
2012 sera le temps pour Transcultures d'une nouvelle convention structurelle avec la Fédération Wallonie-Bruxelles développant nos missions du Centre interdisciplinaire des cultures numériques et sonores à Mons. Ce sera aussi l'année de la quatrième édition engagée des Transnumériques (fin mars-avril, à Bruxelles et à Mons) dédiée aux cultures numériques et la dixième du festival des arts sonores City Sonic à partir de fin août (à Mons, Bruxelles, Huy…). Transcultures en janvier s'en retourne à Londres accueilli par body>data>space pour le projet européen MADE et la dernière semaine, sera très présent à Bruxelles avec un partenariat fort avec la Semaine du son (installations, concerts, conférences…). 2012 bonnes vibrations!
2012 Transcultures will sign a new convention with the Ministry of the Federation Wallonnia-Brussels to develop the missions of our interdisciplinary centre for digital and sound cultures in Mons. It will be also the year of the 4th edition of the festival for d igital cultures Les Transnumériques (end of March-April in Brussels and in Mons) and the tenth anniversary of the sound art festival City Sonic starting end of August (Mons, Brussels, Huy,…). In January, Transcultures will go to London for the European project MADE hosted by body>data>space and will be one of the main partners of the Week of the sound in Brussels featuring several sound installations, concerts, lectures,… 2012 good vibes!
11>15.01.2012
Me and my Shadow@MADE-London
London – National Theatre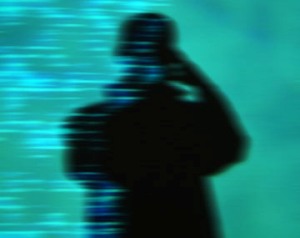 Dans le cadre du projet européen MADE (Mobilité pour les Arts Numériques), le projet Me and my shadow de Joseph Hyde (GB) bénéficie d'une série de quatre résidences successives hébergées par les partenaires de MADE (CDA d'Enghien-les-Bains, Bodig, body>data>space, Transcultures). À Londres, body>data>space a développé un partenariat de co-production avec le National Theatre qui hébergera Joseph Hyde et son programmeur Philipp Tew pour deux semaines de résidence du 2 janvier au 15 janvier 2012, durant lesquelles ils collaboreront avec des danseurs et des hackers/programmeurs. Me and my shadow est un projet de téléprésence multi-site qui connectera simultanément quatre villes Européennes (Istanbul, Londres, Mons et Enghien-les-Bains) en utilisant la technologie kinect pour permettre de nouvelles formes d'interaction dans un espace collaboratif 3D. L'installation se compose de quatre installations (une dans chaque ville) opérant comme des portails en ligne donnant accès à un environnement virtuel commun, également accessible depuis un site internet. À Londres, l'installation Me and my shadow sera accessible depuis le foyer du National Theatre.
Me and my shadow by UK Artist Joseph Hyde, commissioned in the framework of the European project MADE (Mobility for Digital Arts) in April 2012, is now benefiting from 4 successive residencies hosted by the MADE partners (CDA Enghien-les-Bains, Bodig, body>data>space, Transcultures) in each of their countries. In London, body>data>space developed a co-producing partnership with the National Theatre. The National Theatre Studio will host Joseph Hyde and his programmer Philipp Tew for a 2 weeks residency in collaboration with London based programmers/hackers and dancers . Me and my shadow is a multisite telepresence project consisting of a virtual environment experienced in four installations (one in each city), which act as portals to an online space. The user will be invited to interact creatively with a 3D environment, available equally and synchronously to all four portals (in all four cities) and viewable in realtime on the project documentation website. me and my shadow uses and expands the kinect technology to allow a new form of interaction with collaborative 3D space. In London, Me and my shadow will be accessible from the National Theatre Foyer.
23>29.01.2012
LA SEMAINE DU SON
Bruxelles – divers lieux/various locations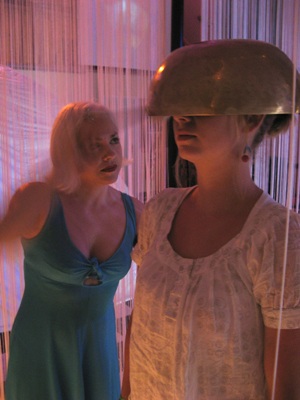 La Semaine du Son, lancée initialement en France, sensibilise le public à l'importance des sons et la qualité de notre environnement sonore via des concerts, installations, conférences, débats, ateliers, événements sonores, projections, actions pédagogiques accessibles gratuitement. Transcultures renouvelle son partenariat pour cette seconde édition à Bruxelles en proposant des performances (Grand Ordinaire dans Some Dark Waters et Supernova, combo electro-voco-organique de Philippe Franck et Gauthier Keyaerts et poétique (+guests: Isa Belle, Werner Moron) le 23 janvier au Kultuur Kaffee + Two Boys & Balloons, vidéo de Arnaud Eeckhout et Sébastien Herickx à 20h, Isa Belle et sa "douche sonore" le 29 janvier au Théâtre Varia à 17h), des conférences (Philippe Franck et Anne-Laure Chamboissier autour du rapport poésie-son à 14h le 26 janvier au MIM), installations (le Damassama de Léonore Mercier produite par Le Fresnoy, salon d'écoute Sonic Vox) et une borne sonore City Sonic dans un parcours urbain avec d'autres partenaires de cette bouillonnante Semaine du son.
The "Week of sound" launched initially in France aims to reach all sorts of audiences to raise public awareness on the importance of sound and the quality of our environment. These conferences, debates, workshops, digital events, concerts, projections, educational actions are accessible to all. Transcultures renews its partnership for the second edition in Brussels offering performances (Grand ordinaire with "Some Dark waters" and Supernova electro-organic-vocal combo by Philippe Franck and Gauthier Keyaerts (guests : Isa Belle, Werner Moron) + "Two boys and a balloon" video by Arnaud Eeckhout & Sébastien Herickx on the 23rd at Kultuur Kaffee, Isa Belle and her sensual "sound shower" on the 29th from 5 to 7pm at the MIM), conferences (City Sonic curators Philippe Franck and Anne-Laure Chamboissier on sound poetry on the 26th), installations (the Damassama, interactive installation by Léonore Mercier produced by Le Fresnoy, Sonic Vox lounge) and a City Sonic interactive device in the urban itinerary proposed with other cultural partners.
entrée gratuite – free entrance
Radio Sonic, un nouveau blog pour les arts sonores et City Sonic
Radio Sonic online, a new blog for sound art and City Sonic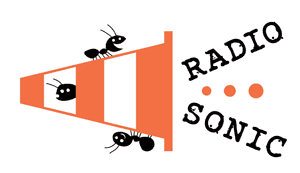 Sous la coordination de Deborah Fabré (Radio Campus-Bruxelles) et avec la participation de plusieurs journalistes, artistes sonores, sonic freaks et de l'équipe de City Sonic, Transcultures/City Sonic lance un blog dynamique où vous pourrez enfin avoir accès aux contenus Radio Sonic (interview d'artistes et de curateurs, pièces originales, jingles…) réalisés pendant les éditions 2010 et 2011 du festival des arts sonores City Sonic. N'hésitez pas à envoyer vos contenus audio, visuels et texte. En outre, vous pourrez avoir accès à une sélection d'actualité des arts sonores par ici et par ailleurs et plein de surprises sonic.
Transcultures/City Sonic has just launched a new blog dedicated to sound art called Radio Sonic (coordination : Deborah Fabré – Radio Campus-Brussels with the participation of independent journalists, curators, sound artists and sonic freaks) where you can listen to many original interviews, sound art pieces and other sonic suprises created in 2010 and 2011 by Radio Sonic, the temporary web radio of the sound art festival City Sonic. Radio Sonic will now also feature news, reviews and sound pieces by friends of the City Sonic network.
Transcultures vous recommande également dans le cadre du projet Espace(s) Son(s) Hainaut(s)
Transcultures also recommands those events in the framework of the project Espace(s) Son(s) Hainaut(s)

6>7.01.2012
Par Hasard et pas rasé
Phénix > Valenciennes
Par Hasard et pas rasé de Camille Grandville avec Philippe Duquesne: l'ex Deschiens Duquesne interprète un chanteur de province fan de Gainsbourg, l'illusion est forte et la ressemblance frappante! Dans une spectacle musical se situant entre cabaret poétique et concert intimiste, l'ex Deschiens sait faire passer la sensibilité écorché du "fumeur de havane."
+ 7/01/12 : Rencontre avec Philippe Duquesne.
Par Hasard et pas rasé is directed by Camille Grandville with Philippe Duquesne who will interpret and sing for the fans of Serge Gainsbourg, strong illusion and striking resemblance! In a musical play defined as a mix between a poetic cabaret and an intimist concert, the former Deschiens knows how to translate the sensitivity of the late French pop singer + 7/01/2012 Meeting with Philippe Duquesne before the show.
11.01.2012
Concert + masterclasse de Didier Lockwood + Jazz Angles

Phénix + Conservatoires Valenciennes & Mons
Concert de Didier Lockwood et les Jazz Angels, le célèbre violoniste jazzman originaire de Calais adepte des rencontres et des collaborations, s'allie aux Jazz Angels, jeunes talents qui figurent parmi ses anciens élèves. Dans le cadre du projet E.S.H, une masterclasse avec les conservatoires de Mons et de Valenciennes est proposée au cours de la semaine avec navette pour les montois (réservation pour la masterclasse de Mons : lucie.transcultures@gmail.com)
Didier Lockwood and the Jazz Angels, originally from Calais know and re known need no more to be presented. In favor of meetings and collaborations, he teams up with the Jazz Angels, young prodigies that used to be his pupils. A masterclass with the Conservatory of Mons and of Valenciennes is proposed in the week with free transportation organised for the people located in Mons.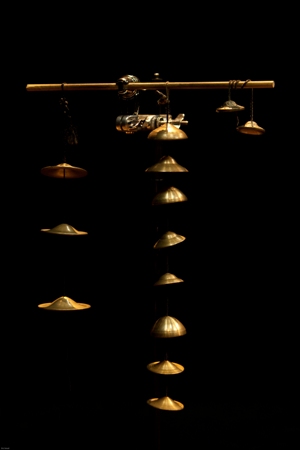 24.01.2012
Atelier Kernel

Phénix > Valenciennes
Kernel propose ateliers des artistes Philippe Foch et Brigitte Lallier-Maisonneuve dans des crèches pour les enfants de 6 mois à 4 ans, il s'agit d'un éveil avec un instrumentarium composé de tablas, de gongs et autres percussions de tous horizons, possible ils travaillent également sur le langage inventé pour créer un échange avec les touts petits.
Kernel, workshops for artists such as Philippe Foch and Brigitte Lallier-Maisonneuve in the crib for children from 6 months to 4 years old. It is about the awakening of an instrument composed of tablas, gongs and other percussions of all sorts. They also focus on the language to enhance an exchange between the little ones.
Le Phénix, Boulevard Harpignies 39 59301 Valenciennes
26.01.2012
L'Opéra du pauvre

Phénix > Valenciennes
Un spectacle "total" (théâtre, musique, vidéo, cirque) qui souhaite prendre la relève de l'engagement scénique du grand Ferré, formidable musicien, poète précurseur, libertaire. Une partition qui réalise l'alliage de la musique la plus popisante de son époque, d'un jazz plus en recherche, et de la grande musique classique du début du XXe siècle. Une mise en scène de Thierry Poquet avec une direction musicale de Jean-Paul Dessy et l'Ensemble Musiques Nouvelles sur scène.
A great multi show (theatre, music, video, circus) and a tribute to French great singer, composer, musician, poet Leo Ferré who wrote it in 1956, directed by Thierry Poquet, music director: Jean-Paul Dessy and Ensemble Musiques Nouvelles live on stage.
Dans le cadre du projet Intereg Espace(s) Son(s) Hainaut(s), plate-forme transfrontalière pour les musiques innovantes co-organisé par Art Zoyd, le Phénix et le manège.mons, soutenu par les fonds européens FEDER Interreg IV