Newsletter mai 2012 #2
Après leur ouverture à Galeries (Bruxelles) avec l'exposition SPAMM et les performances AV de Scanner/Cotentin et de Systaime, Les Transnumériques#4 se déploient à Mons également en s'associant, du 9 au 11 mai, aux Journées d'Informatique Musicale (JIM). A Bruxelles, à Galeries, un deuxième événement Synchronicity proposera des rencontres étonnantes entre artistes de l'image, du réseau et du son.
Bienvenue à tous !
After a successful opening at Galeries (Brussels), Les Transnumériques will go on in Mons too taking part to the organization of the Digital Music Days (JIM) with several installations, multimedia performances and concerts. In Brussels, at Galeries, the Synchronicity events will gather live sound and web/video artists.
Welcome everybody!
09 > 11.05.2012
JIM – Journées d'Informatique Musicale
Mons > Site des Arbalestriers + Chapelle du Convervatoire Royal
Les Journées de l'Informatique Musicale/JIM proposés cette année à Mons par l'Institut de Recherche Numediart (UMons) et ARTeM, couvrent tous les domaines de l'informatique musicale et mettent en avant, cette année, le thème "geste, virtuosités et nouveaux média". Les JIM initiées par l'AFIM (Association Française d'Informatique Musicale) et soutenues par la DGCA (Direction générale de la création artistique – Ministère de la Culture et de la Communication), réunissent des chercheurs en informatique musicale et différents acteurs de la vie musicale utilisant l'informatique comme moyen d'expression ou comme aide à la composition. Les JIM 2012 associées, à Mons, aux Transnumériques#4, vous proposent, outre des conférences de haut niveau à l'Université de Mons organisées par Numediart, durant trois jours, des installations, des conférences, des concerts électro-acoustiques, un atelier Electro Kids…
In Mons, Les Transnumériques are partners of The Digital Music Days (JIM) an initiative of AFIM supported by the French Ministry of Culture, coordinated for this international and Belgian event by Numediart (University of Mons) and ARTeM in partnership with Transcultures and le manège.mons focusing on "Gesture, virtuosity and new media". Apart from several lectures are organized at University of Mons by Numediart, digital installations, multimedia performances, electro acoustic concerts and workshops (electro kids) are presented at the Maison Folie (site des Arbalestriers) and the Royal Conservatory.
09.05.2012
Site des Arbalestriers

14:00 > 17:00
Atelier Electro Kids "Circuit bending" pour enfants de 10 à 12 ans : création d'instruments de musique électronique avec Valérie Sandor et Antoine Bonnet.
Electro kids workshops on circuit bending for children between 10 and 12 year old
Réservation lucie.transcultures@gmail.com
tel : 065.590889

17:15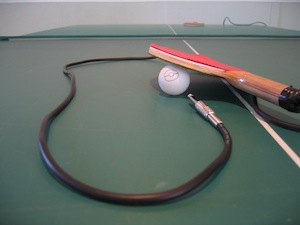 Vernissage/opening des installations en compagnie des artistes et des organisateurs: Pieter Coussement Lament, Christian Frisson Loop Jam, François Zajega & Jean-Julien Filatriau Hum, Arnaud Eeckhout & Sébastien Herickx Pingsong, bornes multimedia Archipel (la Médiathèque), Salon audio video festival City Sonic
Installations ouvertes les 10 et 11 mai, de 12:00 à 19:00 – Espace des possibles
Open on May 10 & 11 from 12 to 19pm

19:00
Performance de/by Logos Foundation Robot Orchestra (Margin Halle)

19:30
Extension du corps sonore / Nouveaux Instruments (Théâtre des Arbalestriers)
3 concerts/performances exploring the extension on the sound body/new instruments
Concert en trois parties mêlant virtuosité acoustique, électronique et technologies eVAnescens, création multimédia de Todor Todoroff (electronics), Laura Colmenares Guerra (images), Sigrid Vandenbogaerde (violoncelle/cello), Metastasis#2 Nicolas d'Alessandro (handsketch) et Jean-Paul Dessy (violoncelle/cello) + Subsonic – Jean-Paul Dessy & Sigrid Vandenbogaerde (2 cellos)
Gratuit / Free

Site des Arbalestriers (Maison Folie), 1 rue du gouvernement – Mons
09.05.2012
Chapelle du Conservatoire

21:00
Concerts électroacoustiques sur orchestre de haut-parleurs
Electro acoustic concerts using an orchestra of speakers
Leo Kupper Digital Voices + Robert Normandeau Anadliad, Chorus et Eden
Gratuit / Free
Conservatoire Royal,7 rue de Nimy – Mons
10.05.2012
Site des Arbalestriers

19:00
Conférence-keynote/concert/projection Thierry De Mey La Trace du Mouvement
11.05.2012
Chapelle du Conservatoire

19:00
Jean-Luc Fafchamp: Beth/Veth (piano, capteurs/sensers, electronics) – Stéphane Ginsburg (piano)
11.05.2012
Soirée de clôture des JIM – closing JIM events
Mons > Site des Arbalestriers

21:00
3 live AV performance
Stephan Dunkelman: Nous les œuvres d'art (video-Angel Vergara, multimedia & Spinoza)
Loïc Reboursière 2 vérités (performance for augmented guitar, tapes and modified voice)
Pierre-Alexandre Tremblay & Sylvain Pohu Duo québécois de type inconnu (electroacoustic for guitars)

22:00
Rafael Muñoz : DJ Set Electro acoustique minimal à partir de pièces électroacoustiques, notamment de/from electroucoustic pieces by Leo Kupper, Robert Normandeau,Todor Todoroff.
Gratuit / Free
La plate-forme transfrontalière Espace(s) Son(s) Hainaut(s) pour les musiques innovantes (réunissant le manège.mons, le Phénix et Art Zoyd à Valenciennes), qui reçoit le soutien de la Commission européenne (FEDER-Interreg IV) est partenaire des JIM 2012 et des Transnumériques à Mons.
Les Transnumériques @ Bruxelles > Galeries

12.05.2012 > 20:00 – Synchronicity#2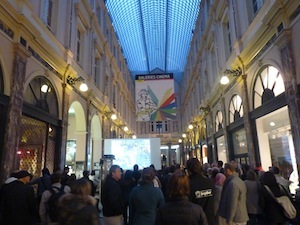 Thomas Israël (live images mix) versus Gauthier Keyaerts aka Very Mash'ta (music)
Valérie Cordy (live images mix) versus Isabelle Bats (sons/voix-sounds/voice)
Performances audiovisuelles (créations), en extérieur sur grand écran, dans la galerie de la Reine + projections Super Art Modern Museum – SPAMM select2 – gratuit.
Outdoor AV performances on a big screen in the historical Galerie de la Reine + net art screening by Super Modern Art Museum (select2) – free.

16.05.2012 > 14:00-17:30 – Atelier/workshop Electro Kids – Dadadata
Atelier VJ Kids Play It Yourself de Damien Bourniquel (Dadadata)
7 euros
Réservations :02 514.74.98
celine.brouwez@galeries.be
Galeries – 28, Galerie de la Reine – Bruxelles
---
Les Transnumériques#4 sont conçues et produites par Transcultures
Les Transnumériques#4 are initiated and produced by Transcultures
Avec le soutien de/with the support of la Fédération Wallonie-Bruxelles (arts numériques et musiques non classiques), la Commune de Saint-Gilles (service culture), Galeries.
En partenariat avec/in partnership with le manège.mons, Numediart, ARTeM, Art Zoyd, Youpie quand même, la Médiathèque, Art Zoyd, L'Arché-Type, Le Cri, Bains numériques/CDA Enghiens-les-Bains, body>data>space, Bodig.
Partenaires media : MCD, poptronics, Let's motiv, Télé MB