Newsletter juin 2012 #2
Cette quatrième édition de la Biennale Les Transnumériques est dans sa dernière phase, derniers jours pour voir les expositions et 4 performances pour l'événement de clôture du parcours d'arts sonores Connectic'arts à Saint-Gilles (Bruxelles), avant de découvrir une belle exposition de Grégory Chatonsky, artiste majeur des nouvelles pratiques numériques et audio-visuelles à Galeries.
This fourth edition of the biennale Les Transnumériques is entering its last phase : last days of the exhibitions in Saint-Gilles (Brussels) and 4 performances for the closing event of Connectic'arts and first days of the exhibition at Galeries, After the cinema by Gregory Chatonsky, major audio-visual and digital arts creator.
17.06.2012
Soirée de clôture / closing event Connectic'arts#1
Maison des Cultures de Saint-Gilles

Transdemo#1 > 17:00
Jacques Urbanska : Anathèse
Valérie Cordy + Jean-Claude Dargeant + Isabelle Bats :
Untitled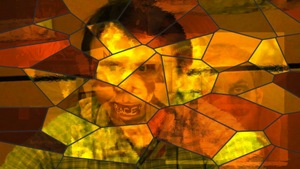 Transdémo est une nouvelle série de projets (work in progress) lancée à l'occasion des Transnumériques. Il s'agit de présenter au public des œuvres numériques/hybrides/innovantes en cours ou encore des projets bien enclenchés proches de l'étape finale mais qui doivent encore un peu s'ajuster… là encore l'idée de rencontres entre les artistes, les publics et les pratiques est au centre du processus qui se donne à voir et à expérimenter en direct.
Jacques Urbanska – Anathèse
Ce projet comporte une recherche sur les signaux et ondes cérébrales émis par le corps humain. Des capteurs sont placés sur un mannequin. Lorsque le public touche une zone de ce dernier la même zone du performeur est stimulée électriquement, et sa réaction/émotion est mesurée grâce à une caméra (focus sur le visage). Un ordinateur récupère les informations afin de composer une visualisation qui peut être projetée sur un écran et/ou par transparence sur le visage du mannequin.
Valérie Cordy + Jean-Claude Dargeant + Isabelle Bats – Untitled
Après le DJ'ing, le VJ'ing, Isabelle Bats, Valérie Cordy et Jean-Claude Dargeant vous proposent le EJ'ing : Untitled, ça surfe, ça chatte à la vitesse de l'écriture électronique automatique, ça balance du tweet, du Facebook, de la pub, du fake, des discours convenus, de la musique, de la vidéo, des infos bidons prises au sérieux et des infos inconnues qui nous gouvernent.
Transdemo is new series launched by Les Transnumeriques to show works in progress related to digital cultures. Jacques Urbanska presents Anathèse, with sensers on a interactive model stimulating the performer with electric signals. Valérie Cordy propose a new Untitled performance using on 3screens, tweets, facebook, music, video and fake information to invent a live EJ'ing.

Transonic#2 > 18:30
Concerts Steve Kaspar & Phil Maggi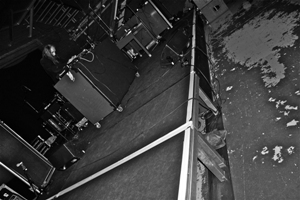 Deux séances d'écoute live (30 min chacun) solo matiéristes, sets organiques et aventureux de deux artistes sonores singuliers : Steve Kaspar (Luxembourg) et de Phil Maggi (Liège). À cette occasion, sera présenté le mini CD live de Steve Kaspar Live cut at Exit07 (série limitée Tiny ears) chez Transonic, nouveau label indépendant lancé par Philippe Franck et Gauthier Keyaerts, avec Transcultures.
Two intimate, adventurous, organic live sets by Steve Kaspar (Luxembourg) and young talent Phil Maggi (Liège-Idiosyncratics Records). On this special occasion, the new indie label Transonic (coordinated by Philippe Franck and Gauthier Keyaerts, produced by Transcultures) presents Steve Kaspar mini CD "Live cuts at Exit07" (Tiny ears limited series)
Steve Kaspar(Lu) : The Reply
Mise en tension et circulation des combinaisons/traitements de sources sonores concrètes, électroniques, acoustiques et voix. Un nuage ou une vapeur d'archéologie sonore de l'exploration et de la traversée du domaine des champs de "l'ineffable"…
Phil Maggi (BE)
Son dernier album Ghost Love (chez Idiosyncratics Records, 2011) nous plonge dans des sphères sonores, entre collages bruitistes et paysages envoûtants.
Entrée gratuite – free entrance
---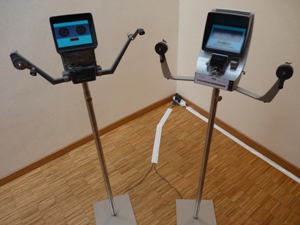 Derniers jours pour visiter (entrée gratuite !) les expositions de Connectic'arts#1, accessibles jusqu'au dimanche 17.06, de 12:00 à 18:00 à la Maison Pelgrims (Ouvrages de dames, Emergences numériques), la Maison du peuple (Artificial Mythology) et la Maison des Cultures (Connectic'arts#1), avec des créations de Wendy, Natacha Roussel, Claire Williams, Jacques Urbanska + Vincent Paesmans, Natalia de Mello, Bob Vanderbob aka bobvan, Valérie Cordy, Werner Moron + exposition Emergences Numériques (étudiants d'écoles d'art partenaires : La Cambre, Saint-Luc, les Beaux Arts de Tournai). Ouvert de 12 à 18:00.
Last days to visit the exhibitions Connectic'artsat Maison Pelgrims (Ouvrages de dames, Emergences numériques), Maison du peuple (Artificial Mythology), Maison des Cultures (Connectic'arts#1), Centre culture Jacques Franck (Rideaux).
12 > 6pm – Free entrance !
Maison des Cultures de Saint-Gilles 120, rue de Belgrade 1060 Bruxelles – entrée libre/free entrance
22.06 > 15.07.2012
Gregory Chatonsky – Après le cinema
Vernissage / opening: 21.06 > 19:00
Bruxelles > Galeries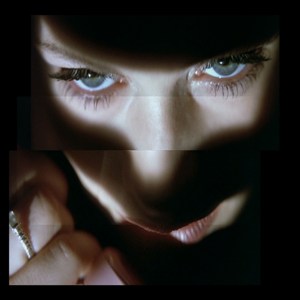 Une exposition d'œuvres numériques et audiovisuelles de Grégory Chatonsky (Montréal) qui questionne les rapports entre cinéma, mémoire, images mentales et cultures numériques – commissaire artistique : Julie Miguirditchian en complicité avec Philippe Franck.
This exhibition of digital and audio-visual arts installations by Grégory Chatonsky (Montreal) question the relation between cinema, memory, mental images and digital culture – curated by: Julie Miguirditchian in collaboration with Philippe Franck.
«Le cinéma, dès son origine, a dialogué avec d'autres disciplines et n'a cessé de faire des citations . Ce jeu des citations et de références est caractéristique du postmodernisme et doit sans doute être articulé avec une autre fin (…) Le numérique s'est présenté comme la clôture du cinéma rendant disponibles tous les films par le téléchargement, les connus comme les inconnus, mettant les œuvres toutes sur le même plan et construisant une attention égale du public.(…) Mais ce fantasme d'un second cinéma, est celui d'une seconde révolution, thématique bien connue de la modernité. Pourtant quelque chose manque et c'est ce manque qui est perçu…».
G .Chatonsky
Production : Galeries, Les Transnumériques, avec le soutien de l'Ambassade de France et de la Délégation du Québec à Bruxelles.
Galeries – espace d'exposition – 28, galerie de la Reine 1000 Bruxelles – 12 > 18:00
Fermé le lundi/closed on Monday – entrée/entrance : 5 euros
Gratuit – free
---
Les Transnumériques#4 sont conçues et produites par Transcultures
Les Transnumériques#4 have been initiated by Transcultures
Avec le soutien de/with the support of la Fédération Wallonie-Bruxelles (arts numériques et musiques non classiques), la Commune de Saint-Gilles (service culture), Galeries.
En partenariat avec/in partnership with le manège.mons, Numediart, ARTeM, Art Zoyd, Youpie quand même (+ RIA, FSE), la Médiathèque, L'Art-Chétype, Le Cri, Bains numériques/CDA Enghiens-les-Bains, body>data>space, Bodig.
Partenaires média: MCD, poptronics, Let's motiv, Télé MB.