01.06>07.06.2015 – Workshop + Expo Systaime @Mons2015 – Transcultures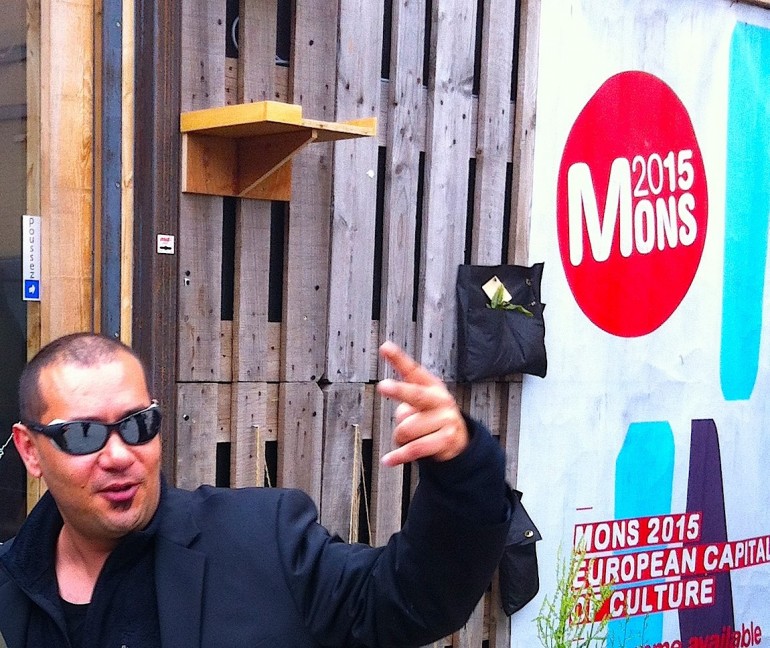 As part of his residency at Transcultures in Mons, the French net/AV artist-remixer Systaime (founder of spamm.fr, French Trash Touch, Docteur Booboo/Arte Creative…) proposes a workshop session based on the concept of avatar and reinterpretation of a famous Mons symbol which is the monkey. Participants will be invited to produce a collective digital work , through the synergy of their work on this theme.
check Systaime@Mons2015-Transcultures work in progress: mons-et-merveilles.art3d0t0.com
It is still possible to participate to this workshop (open to everybody) if you show some real motivation, meet the artist on Sunday at 2pm at Transcultures residency house, 1, place des Martyrs, Mons.
Informations
01/06>05/06/2015

Workshop : Residence Transcultures – 1, Place des Martyrs – 7000 Mons, Belgique

Exposition : L'Art-Chétype – 14, Place du Marché aux Herbes – 7000 Mons, Belgique

free inscription – lucie.transcultures@gmail.com
Informations
N.B. : The exhibition will be a night video projection on the windows of L'Art ChéType. With the participation of students/young artists of Mons, Valenciennes and international.
Production : Transcultures (en collaboration avec L'Art ChéType)