14 > 15.01.2023 | Cat C. Boucher's Remember Event | Second Life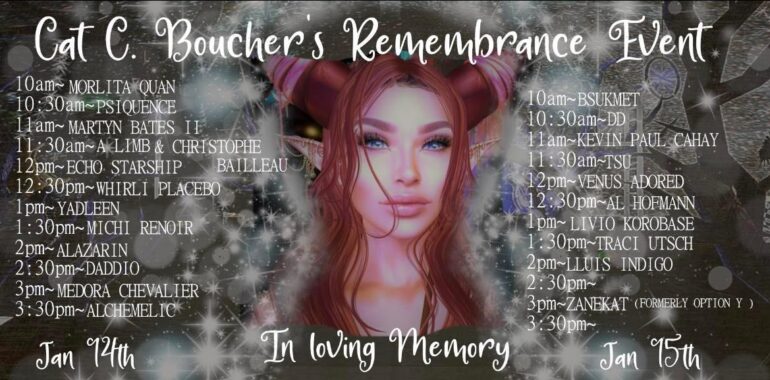 Transcultures is very sad to announce the decease of Cat C. Boucher who has hosted in her great Second Life Cat's Club many experimental audio visual events and artists (and in the past few months some Transonic Second Life Festivals supported by Transcultures).
The event of Friday 14 & 15 January 23 (special thanks to A Limb for the quick organisation) is a tribute by several international artists who performed previously at the Cat's Club.
Programme provisoire - Time (SLT)
You can find the updated program on the Yadleen pageYadleen
Saturday
10:00am : Morlita Quan
10:30am : Psiquence
11:00am : Martyn Bates II
11:30am : A LimB + Christophe Bailleau
12:00pm : Echo Starship
12:30pm : Whirly Placebo
01:00pm : Yadleen
01:30pm : Michi Renoir
02:00pm : Alazarin Mobius
02:30pm : Daddio Dow
03:00pm : Medora Chevalier – Readings / Poem + songs by Reis and Aldo Alter
03:30pm : Alchemelic (1 hour)
Sunday
10:00am : Bsukmet
10:30am : DD
11:00am : Kevin Paul Cahay
11:30am : TSU
12:00pm : Venus Adored
12:30pm : Al Hofman
01:00pm : Livio Korobase
01:30pm : Traci Utsch
02:00pm : Lluis Indigo
02:30pm :
03:00pm : Zanekat (formerly Option Y)
03:30pm :
Dedicated to Cat (Planet Paprika)
Cat C Boucher - Organisation Cat's Club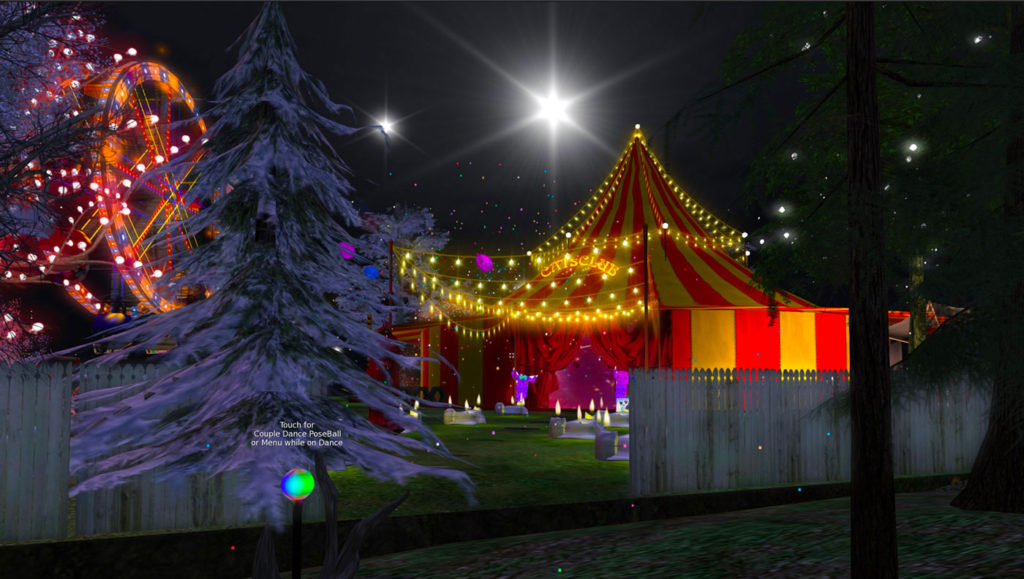 Cultural activist on Second Life regularly providing the Cat's Circus, a high place of dissemination and alternative creation for international sound, multimedia and visual artists. She is now a regular partner of Transonic Second Life sessions and festivals.
"In 2007 I started to organize live concerts when there were just a handful of music… most of them had more or less naked dancers and had commercial purposes… I decided to do mainly live music events… if possible original music, and I wanted to support talented musicians that just started in SL, or were too edgy for other clubs. lol.
And in 2008 I built the Circus… Hundreds of musicians performed at my venue, and many outstanding musicians started their SL carriere at my place, like A Limb or Yadleen… I love when someone is able to compose their own music, and, for me, it's fascinating to listen and discover musicians in SL I probably wouldnt hear about otherwise. This includes original music… I have tons of CDs and Mp3 at home ..I dont need to hear the same music in SL again. I don't need to recognize in Second Life the music i already hear in Real Life… If I go in a gallery I want to see the works of a certain artist and not many many copies of the same picture… What I like is when they are all completely different from each other. Same about music…
Many people asked me "why don't you invite well known musicians that bring their own fans " well… the answer is easy… there are enough venue owners to do such job… Why should I follow ? I want to attract an audience that is curious about new music, that is interested in supporting new talents and don't just consume music as background for their chat or flirt… Yes if you work like that you have to be patient and believe in what you do and in the artists you work with… and I do"
A LIMB - Organisation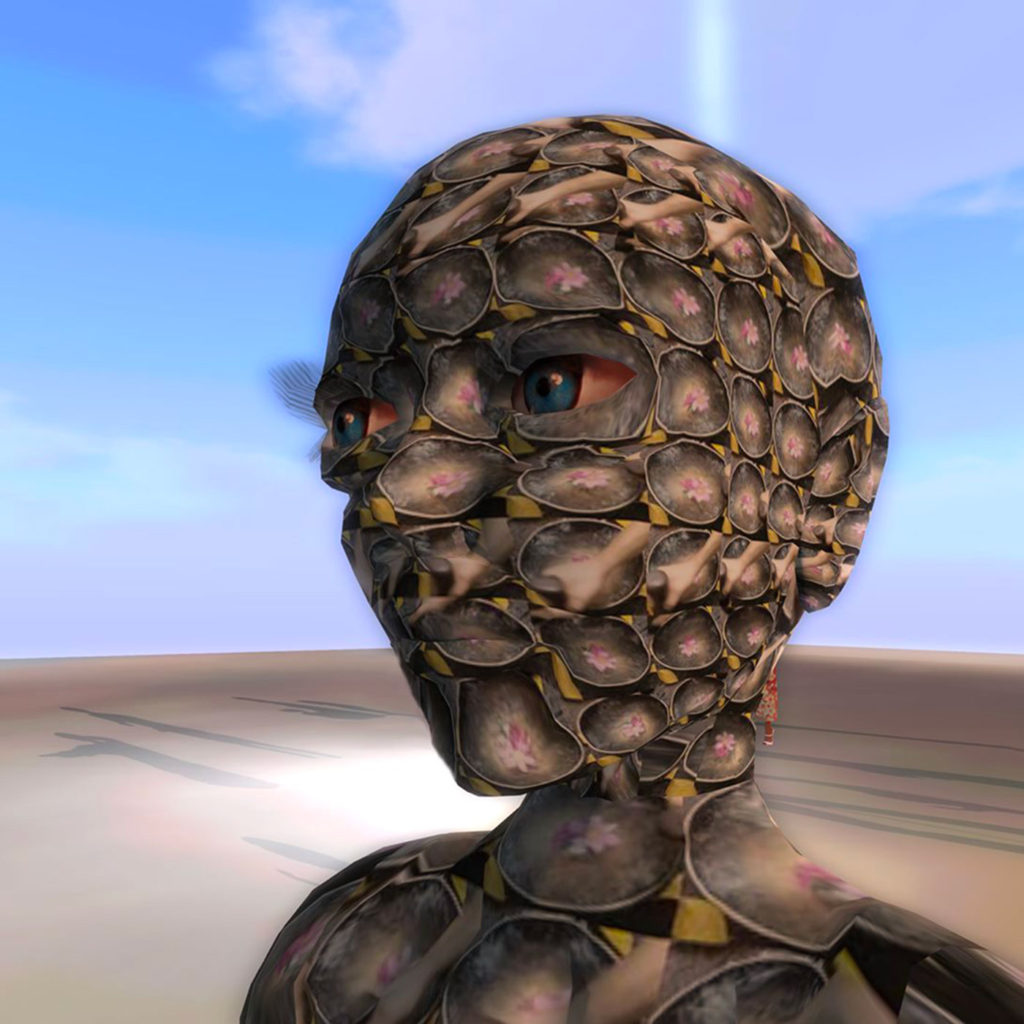 Didié Nietszche (Radio Prague, 48 Cameras, Lamaφ) solo project. A Limb (BE) is a kind of artistic Frankenstein, exhuming all sorts of music corpses from their graves, stitching an ambient body with funk legs, punk feet, experimental arms, jazz hands, a drone head, inserting a big ethnic music heart and krautrock lungs… then bathing the whole "body" in a dub bath, until an electro thunderbolt strikes him and he is… alive! Yes sometimes science goes too far, but it is too late to go back.
A Limb also likes to experiment on his own skin, changing regularly into a mutant monkey, a mirror ball, a dancing rabbit, an alien lizard… A Limb regularly plays at Cat's Circus, Burn 2 (official virtual version of Burning Man) and for several special events; it is often accompanied by a live visual of SaveMe Oh (PB).
Informations
14 > 15.01.2023

Cat's Cool Art& Music Circus

– Second Life
How to attend the event ?
Please note: attending this event requires registration in Second Life, downloading a software and an introduction to its use (you will easily find a tutorial on the Web depending on the software you have downloaded). We advise you to do what is necessary at least one day before the event in order to familiarize yourself with the not very intuitive controls of this software.For those who would not be able to connect to Second Life, a Youtube streaming video solution is under consideration. It will also be possible to follow the concerts in audio streaming.
Second Life website: secondlife.com
Firestorm, the most used software to access Second Life: firestormviewer.org