Newsletter October 2019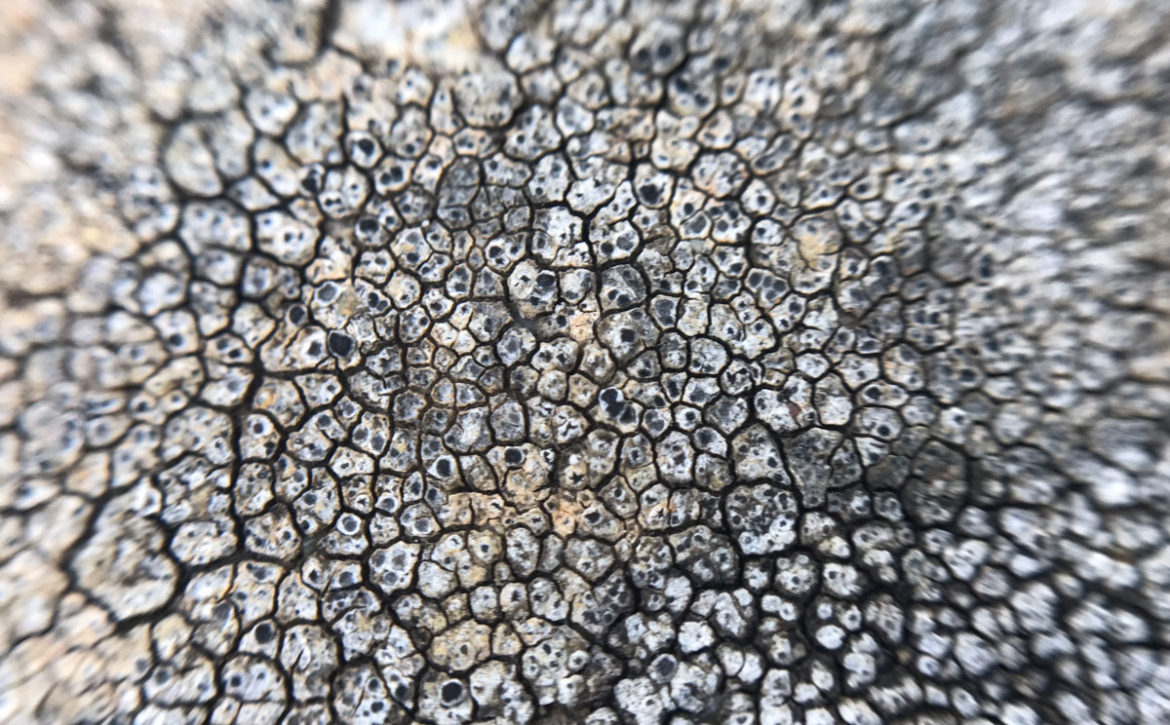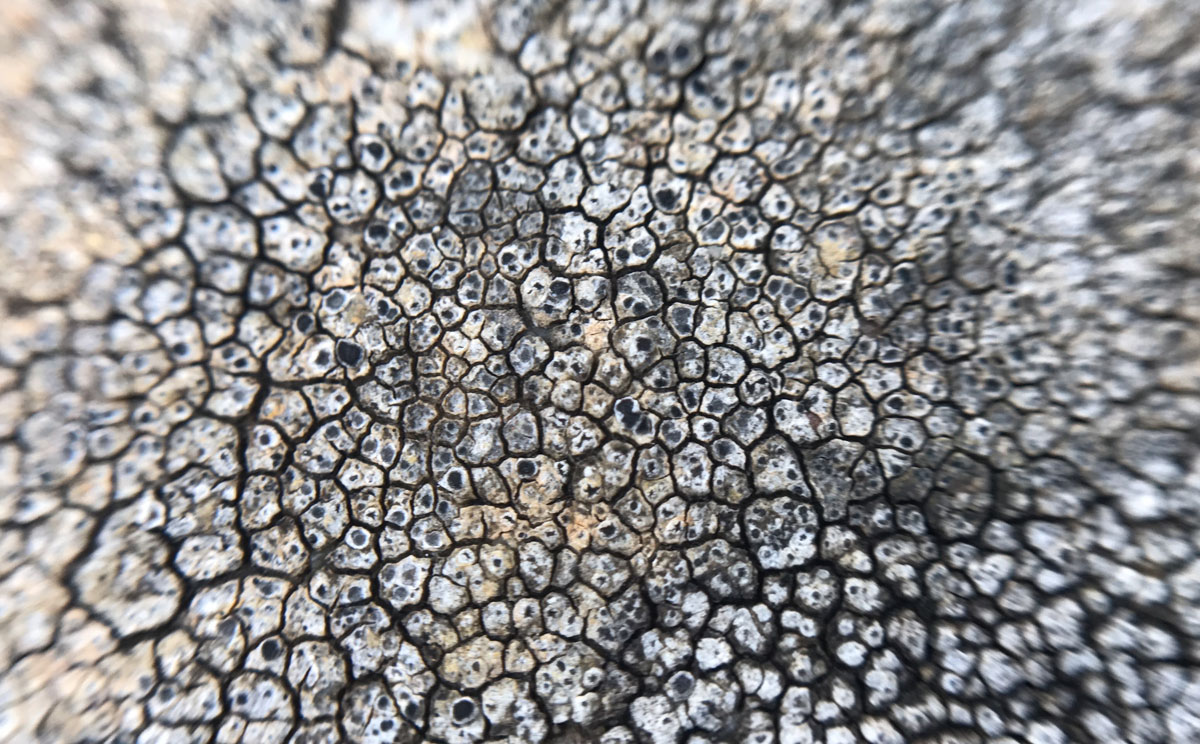 Le 21 novembre 2019 s'ouvriront, à Louvain-la-Neuve, les City Sonic Winter Sessions en mode hivernal et dans plusieurs villes du Brabant Wallon pour la première fois. En amont de cette seizième édition du festival international des arts sonores, Transcultures propose, à partir du 10 octobre, une exposition audio-visuelle à l'hôtel Martin's Agora (au centre de Louvain-la-Neuve) avec cinq artistes d'horizons différents. Cette diversité est  révélatrice du large spectre défendu par City Sonic depuis ses origines en 2003 qui donne la primauté à la création contextuelle belge et internationale. Le dernier numéro du magazine Turbulences Vidéo en rend compte avec une interview de Philippe Franck ainsi qu'un autre avec l'artiste intermédiatique PETERMFRIESS qui sera également invité au festival.

Transcultures est aussi partenaire de la manifestation Lumen#4 organisé par le Centre de la marionnette de Tournai avec, outre des performances et une rencontre sur Art et robotique, une exposition focus sur les émergences numériques des écoles d'art de Mons, de Tournai et de Tourcoing ainsi que d'autres installations d'artistes internationaux (dont Fabien Zocco). Par ailleurs, Le lieu moderne à Huy reprend, en partenariat avec Transcultures et son label Transonic, ses événements mêlant musiques expérimentale et vidéo, avec le turbulent René des Flammes et ses invités modulaires. L'automne sera décidément sonique !

On November 21st, in Louvain-la-Neuve, the 'City Sonic Winter Sessions' will open, for the first time in Winter mode and in several cities in Walloon Brabant. As an introduction to the 16th edition of the festival, Transcultures offers an audio-visual exhibition at the Martin's Hotel (in the center of Louvain-la-Neuve), starting October 10th, with five artists coming from different backgrounds. This diversity is indicative of the broad spectrum offered by City Sonic since its origins in 2003, giving primacy to  Belgian and international contextual creation. The latest issue of 'Turbulences Vidéo' magazine reports on it with an interview with Philippe Franck alongside one with the intermedia artist PETERMFRIESS, who will also be a guest artist of the festival.

Transcultures is also a partner of the event Lumen #4 , organized by the Centre de la Marionnette (centre of the puppet) of Tournai. In addition to performances and a meeting on 'Art and Robotics', it will include a focus exhibition on the 'digital emergences' programme lead by Transcultures in partnership with the art schools of Mons, Tournai (Be) and Tourcoing (Fr), and other installations by international artists (including Fabien Zocco). Furthermore, the Lieu moderne in Huy, in partnership with Transcultures and its Transonic label, resumes its events which mix experimental music and video, with the unruly Belgian musician René des Flammes and its modular sound artists guests. Autumn will definitely be sonic !
06.10.2019 
---
Espace Numérique
Huy (BE)
Le lieu moderne
ReNéDesFlammes
+ Trap & Zoyd
+ ZooG Machines
---
concert électro modulaire + video live
Le lieu moderne est une série d'événements audio-visuels électrons libres organisés par Christophe Balleau, soutenus par Transcultures et l'alter-label Transonic.
Pour sa rentrée, il propose une soirée qui célèbre joyeusement la musique électro-analogique avec des improvisations modulaires autour du pionnier liégeois ReNéDesFlammes,  avec une projection vidéo live.
'Le lieu moderne' is a series of free-electron audio-visual events organized by Christophe Balleau, supported by Transcultures and the alter-label Transonic.
For his return, he proposes an evening that happily celebrates electro-analog music with modular improvisations around the Liège pioneer ReNéDesFlammes, with a live video projection.
06.10.2019
Espace Public Numérique de Huy – Rue des Augustins 18B, Huy (entrée/entry via le parking av. Adolphe Chapelle, porte EPN2)
entrée libre – free entrance
Avec le soutien de/ with the support of Transcultures & label Transonic de l'Espace Public Numérique de Huy
10.10.2019
> 12.01.2020
---
Martin's Agora Hotel
Louvain-la-Neuve (BE)
City Sonic @ Martin's Agora City Resort
Giovanni Fortenio, Gauthier Keyaerts, Sarah Lecomte, Isa Belle + Paradise Now + Stephan Dunkelman
---
Exposition collective / group exhibition
☛ Vernissage/opening event |  10.10.2019 | 17:30 > 20:30
En amont du festival City Sonic 2019 Winter sessions (dont le grand parcours sonore à Louvain-la-Neuve ouvre le 21 novembre 2019) et jusqu'au 12 janvier 2020, une exposition et des événements prendront place au Martin's Agora City Resort de Louvain-La-Neuve : des créations plastiques, visuels et performances à dimension sonique ou évoquant le son.
Pour le vernissage, Gauthier Keyaerts (plusieurs albums sur Sub Rosa et Transonic) également exposant ici, propose un set solo orienté électro-organique dans l'espace bar du Martin's à 19h.
Upstream the City Sonic 2019 'Winter sessions '(which involves a great soundttrail in Louvain-la-Neuve, opening on November 21, 2019) and until January 12, 2020, an exhibition and events will take place at Martin's Agora City Resort of Louvain-la-Neuve:  plastic art creations, visuals and performances with a sonic dimension or evoking sound.
For the opening, Gauthier Keyaerts (several albums on Sub Rosa and Transonic) also exhibiting here, offers an electro-organic oriented solo set in the Martin's bar area at 7pm.
☛ Giovanni Fortenio (It) | Interazione con le onde
sculpture, céramiques créatives – sculpture, creative ceramics
En travaillant, de manière épurée, la céramique comme un organisme vivant, Giovanni Fortenio s'est intéressé aux sons que celle- ci peut produire et le lien que cet aspect pouvait avoir avec la forme de l'objet. La céramique façonne le son mais celui-ci peut aussi prendre une forme qui l'accueille, l'accompagne et lui donne corps avec des possibilités infinies. C'est à la découverte de cet aspect à la fois insolite, invisible et surprenant de l'argile (dont, pour le poète Octavio Paz, « les pétales font naître souriante la fleur humaine ») que ce sculpteur de vibrations convie le visiteur.
Deux types de pièces en céramique produisant ou évoquant chacune des flux sonore sont exposées ici :
Phonos-megaphono : un travail sur l ́interaction entre le son de la matière et la voix
Phonographies : des images imaginaires, interactions entre les ondes, l'air et l'eau.
By working, in a sleek way, the ceramic as a living organism, Giovanni Fortenio gained interested in the sounds that it can  produce and the link that this aspect could have with the shape of the object. Ceramics shape the sound, which can also take a form that welcomes, accompanies and gives body with infinite possibilities. It is in the discovery of this aspect at once unusual, invisible and surprising of clay (which, for the poet Octavio Paz, "the petals give birth to a smiling human flower") that this sculptor of vibrations invites the visitor.
Two types of ceramic pieces producing or evoking each of the sound streams are exposed here:
'Phonos-megaphono': a work on the interaction between the sound of matter and the voice.

'Phonographies': imaginary images, interactions between vibes, air and water.
☛ Gauthier Keyaerts (Be) | L'Oeil Sampler #3-4
tableaux photo, poèmes, vidéos – photographic pictures, poems, videos
Gauthier Keyaerts, artiste sonore et interdisciplinaire bruxellois investit plusieurs espaces du rez-de- chaussée de l'hôtel Martin's Louvain-la-Neuve pour proposer une sélection d'une dizaine de photographies (de deux séries différentes s'inscrivant dans le processe de L'Oeil Sampler) et de quatre vidéos récentes (Alchimie végétale, Eau et roche, Ombres et lumières, Transition – en boucle sur deux écrans) organiques issus de la série L'homme de l'écume, accompagnées de son et parfois de fragments poétiques (écrits par des auteurs/performeurs belges, français et québécois dont Jean-Marc Desgent, Frédérique Soumagne, Bertrand Laverdure, David Giannoni, Vincent Tholomé, Dominique Massaut), illustrant littéralement le chemin parcouru, depuis une dizaine d'années, par ce créateur audio hybride qui mêle, dans ses créations sonores, électronique matérieriste, paysages sonores et basse.
Gauthier Keyaerts, sound and interdisciplinary artist from Brussels, invests several spaces on the ground floor of the Martin's hotel to propose a selection of a dozen photographs (from two different series that are part of the process of 'Oeil Sampler') and four recent organic videos ('Vegetal alchemy', 'Water and rock', "Shadows and lights', 'Transition' – looped on two screens) from the series 'The man from foam', accompanied by  sound and sometimes by poetic fragments (written by Belgian, French and Québécois authors / performers including Jean-Marc Desgent, Frédérique Soumagne, Bertrand Laverdure, David Giannoni, Vincent Tholome, Dominique Massaut). The whole iterally illustrates the path traveled, over the past ten years, by this hybrid audio creator that mixes, in his sound creations, electronic materialism, soundscapes and bass.
☛ Sarah Lecomte (Be) | Nuances
dessins – drawings
Pour cette commande de Transcultures/City Sonic d'œuvres plastiques autour du son, Sarah Lecomte (actuellement étudiante à l'école des arts visuels Arts2 – Mons) a travaillé de deux façons : une partie des dessins rejoint le son à proprement parler dans sa physicalité tandis que dans d'autres oeuvres, elle explore les femmes hybridées avec des instruments ou des supports musicaux.
A l'image de sa propre perception des phénomènes sonores et des artefacts musicaux, elle a opté pour conserver une simplicité en résonance directe ou indirecte avec ceux-ci.
For this Transcultures/City Sonic commission of plastic works around sound, Sarah Lecomte (currently a student at the School of Visual Arts Arts2 – Mons) worked in two ways: a part of the drawings joins the sound itself in its physicality while in other works she explores women hybridized with musical instruments or media.
In the image of her own perception of sound phenomena and musical artifacts, she opted to maintain a simplicity in direct or indirect resonance thereof. 
☛ Isa Belle + Paradise Now (Fr/Be) | Gamana
en collaboration avec – in collaboration with Stephan Dunkelman (Be)
environnements sonores – soundscapes
Gamana (en sanskrit : le voyage, le déplacement ou encore la dé/marche) est un paysage sonore, sans début ni fin, créé spécialement pour cette exposition, qui invite, de manière sensorielle, au ralentissement et à la détente tant corporelle qu'intellectuelle. A l'aide de bols tibétains, indiens, vietnamiens, de gongs et autres objets rituels asiatiques, mais aussi des sons des céramiques de Giovanni Fortenio (exposées également au Martin's Louvain-la-Neuve), Isa Belle et Paradise Now proposent pour des couloirs de passage et la piscine de l'hôtel, un environnement audio méditatif basé principalement sur ses vibrations acoustiques auxquels s'ajoutent quelques séquences ambiantes et traitements électroniques du compositeur/designer sonore bruxellois Stephan Dunkelman.
'Gamana' (in Sanskrit: travel, movement or step) is a soundscape, with no beginning nor end, specially created for this exhibition, which invites, in a sensory way, to the slowing down and the relaxation, as physically as intellectually. With the help of Tibetan, Indian, Vietnamese bowls, gongs and other Asian ritual objects, as well as the sounds of Giovanni Fortenio ceramics (also exhibited at Martin's Louvain-la-Neuve), Isa Belle and Paradise Now propose for corridors and the swimming pool of the hotel, a meditative audio environment mainly based mainly on its acoustic vibrations, plus a few ambient sequences and electronic treatments by Brussels sound composer/designer Stephan Dunkelman.
10.10.2019 | 17.30 > 20. 30
Vernissage / opening + live event Gauthier Keyaerts live 19.00 (bar)
11.10.2019 > 12.01.2020 | 08:00 > 20:00
Exposition + Evénément / Exhibition + Events
Martin's Agora City Resort
Rue de l'Hocaille 1-5, Ottignies-Louvain-la-Neuve
Production : Transcultures, en partenariat avec/in partership with Martin's Louvain- la-Neuve, le soutien de la/the support of Fédération Wallonie-Bruxelles, UCL Culture, Ville d'Ottignies Louvain-la-Neuve, Province du Brabant Wallon & Pépinières européennes de création.
23.10.2019 >
27.10.19
---
Centre de la Marionnette
Tournai (BE)
Lumen #4 
Marionnettes & Arts numériques
---
Installations Fabien Zocco, Emergences numériques, performances
Table ronde Art & Robotique
Transcultures-Centre des cultures sonores et numériques en complicité avec l'école des arts visuels de Mons Arts2 puis d'autres de la Fédération Wallonie-Bruxelles et de France, a lancé voici une dizaine d'années, le programme Emergences numériques et sonores. Celles-ci proposent un accompagnement à des étudiants-jeunes talents plasticiens ou créateurs numériques pour développer leurs projets à dimension sonore et/ou numérique, accompagnés par Transcultures en lien avec les enseignants des écoles partenaires.

En exposant dans le cadre de son événement Lumen#4 (qui présente également des performances de Valérie Cordy Meinhardt & Krauss, Shonen, Novo…autour de la thématique du robot), une sélection d'installations (pour la plupart des créations ou des premières belges) des écoles d'art de Mons et du Nord-Pas-de-Calais avec la participation de l'Ecole supérieure des arts de Tournai, le Centre de la Marionnette s'associe à cette initiative défricheuse et fédératrice.

Transcultures-Center for sound and digital cultures, in complicity with the school of visual arts of Mons Arts2 and other schools of the Federation Wallonia-Brussels and of France, launched a decade ago the program Emergences numériques et sonores. Emergences Numériques offers support to students – young visual artists or digital creators, to develop their sound and / or digital projects, accompanied by Transcultures in conjunction with the teachers of the partner schools.

In this 'Lumen#4' event will be exposed a selection of installations (mostly creations or works shown for the first time in Belgium) from art schools of Mons and Nord-Pas-de-Calais with the participation of the Ecole supérieure Tournai Arts Center, in the Centre de la Marionnette which associates to this initiative, as pioneering as unifying.
☛ Fabien Zocco L'entreprise de déconstruction théotechnique (2016)
installation générative / sculpture robotique – generative installation / robotic sculptureL'Entreprise de déconstruction théotechnique organise une collision entre la Bible et un agencement machinique qui en érode le sens. Le texte biblique est introduit dans une succession d'algorithmes qui le réécrivent de façon aléatoire. Les phrases ainsi produites sont énoncées par des voix de synthèse émanant de smartphones fixés à des bras robotisés.
Production Le Fresnoy – Studio national des arts contemporains.The 'Entreprise de déconstruction théotechnique' ('Enterprise of Theotechnical Deconstruction') organizes a collision between the Bible and a machinic arrangement that erodes its meaning. The biblical text is introduced in a succession of algorithms that rewrite it in a random way. The sentences produced in this way are expressed by synthetic voices emanating from smartphones attached to robotic arms.
Production Le Fresnoy – National Studio of Contemporary Arts.
☛ Installations Emergences numériques

Arts2 (Mons)

Emmanuel Da Costa – Synapse

Emmanuel Da Costa utilise la photographie pour questionner notre rapport au réel.  Dans sa nouvelle installation Synapse, il suggère d'être à l'écoute de la photographie. En écho au processus physiologique, il désire la placer entre le visible et l'invisible, pour invoquer une autre approche sensible et moins immédiate à l'image.

Emmanuel Da Costa uses photography to question our relationship to reality. In his new installation 'Synapse', he suggests listening to photography. Echoing the physiological process, he wishes to place it between the visible and the invisible, to invoke another sensitive and less immediate approach to image.

Maïa Blondeau – Le ghetto du lab 

Maïa Blondeau (musicienne et étudiante art numérique à Arts2) ouvre le ventre des machines pour les faire bénéficier de dons d'organes mécaniques. Avec cette pratique, elle interroge les consciences sur le rapport homme-machine.
 Comment recycler pour (re)créer ? Comment envisager l'obsolescence technologique ?

Maïa Blondeau (musician and digital art student at Arts2) opens the stomach of machines to make them benefit from mechanical organ donations. With this practice, she questions consciences about the human-machine relationship. How to recycle to (re)create? How to consider technological obsolescence?
ESA Nord-Pas-De-Calais (Tourcoing)
Philippe Delasalle – Planeta
Dans une pyramide en verre, plusieurs images de la Terre défilent sous formes abstraites et colorées, par projection holographique.  Un dispositif conçu avec l'aide des scientifiques du Laboratoire d'Optique Atmosphérique de l'Université de Lille et des conseils de l'artiste Karine Bonneval.
In a glass pyramid, several images of the Earth parade in abstract and colorful forms, by holographic projection. A device designed with the help of scientists from the Laboratory of Atmospheric Optics of the University of Lille and advice from the artist Karine Bonneval.
Morgane Josse – Enantiodroma
Un sablier, des aimants néodymes, un moteur rotatif et deux liquides viennent interroger l'état actuel de notre planète. Morgan Josse choisi de confronter le pétrole et l'eau dans un même réceptacle, représentant le globe terrestre tel que nous le connaissons.
An hourglass, neodymium magnets, a rotating motor and two liquids question the current state of our planet. Morgan Josse chose to confront oil and water in the same receptacle, representing the terrestrial globe as we know it.
Académie des Beaux-Arts de la Ville de Tournai
Chloé Jacquart  (création)
Les œuvres de Chloé Jacquart allient dessin, arts numériques et monde du végétal. Son travail tout en délicatesse nous amène à ouvrir nos sens et à contempler la nature.
Chloé Jacquart's works combine drawing, digital arts and the vegetal world. Her delicate work leads us to open our senses and contemplate nature.
Fanny Alet (création)
Fanny Alet nous renvoie à l'aspect les plus intimes de la femme, elle joue avec humour et engagement sur la question de la place de la féminité dans l'art contemporain, en ayant notamment recours au dessin et au mapping vidéo.
Fanny Alet leads us back to the most intimate aspect of women, she plays with humor and commitment on the issue of the place of femininity in contemporary art, including drawing and video mapping.
Léna Watripont (création)
La sculpture 3D devenant beaucoup plus accessible de nos jours, l'artiste représente une série de portraits de femmes imprimés en 3D. Chaque sculpture représente de 16 à 22 heures d'impression.
With 3D sculpture becoming much more accessible nowadays, the artist represents a series of women portraits printed in 3D. Each sculpture represents 16 to 22 hours of printing.
☛ Art & Robotique – Table ronde / Arts & Robotics – round table
25.10.19 – 10h30

Dans l'intersection dynamique Arts/Sciences, l'art robotique (dont les prémisses remontent aux années 50) apparaît comme une forme récente dont s'emparent des artistes-chercheurs pour différents usages avec diverses esthétiques matérialisées par des installations, performances et autres dispositifs monumentaux ou expérimentaux… Ils interrogent tant la place et l'accélération d'une hypermécanicité  de plus en plus perfectionnée qui redéfinit les usages, les imaginaires mais aussi la distinction entre être humain et humanoïde, participant d'une hybridation homme-machine croissante, de plus en plus présente dans notre futur immédiat.

Autour de Philippe Franck (historien de l'art, directeur de Transcultures) seront réunis, à l'occasion de Lumen#4, des créateurs issus d'horizons différents qui échangeront sur divers enjeux liés à l'intégration de la robotique dans leurs projets et recherches artistiques.

Modération : Philippe Franck – Intervenants :  Petermfriess (artiste intermédiatique, spécialiste des systèmes complexes ), Stéphane Kozik (artiste sonore, visuel et intermédiatique), Paulo Duarte (artiste marionnettiste – Compagnie Mecanika), Philippe Sidre (directeur de l'ESNAM),…

In the dynamic intersection between Arts and Sciences, robotic art (whose premises date back to the 50s) appears as a recent form that artists-researchers seize for different uses with various aesthetic materialized by installations, performances and other devices either monumental or experimental … They question both the place and the acceleration of a hypermecanicity more and more perfected which redefines uses, the imaginary but also the distinction between human being and humanoid, participating in a growing human-machine hybridization, more and more present in our immediate future.

Around Philippe Franck (art historian, director of Transcultures) will gather, on the occasion of 'Lumen #4' , creators from different horizons who will discuss various issues related to the integration of robotics into their projects and artistic research.

Moderation: Philippe Franck – Speakers: Petermfriess (intermedia artist, specialized in complex systems), Stéphane Kozik (sound, visual and intermedia artist), Paulo Duarte (puppeteer artist – Compagnie Mecanika), Philippe Sidre (director of ESNAM) ,…
23 > 27.10.2019
25.10.2019 | 10.30 :table ronde – Art & Robotique / round table Arts & Robotics
Centre de la Marionnette de Tournai
Rue Saint-Martin 47, Tournai
Installations de Fabien Zocco et d'élèves d'écoles d'art de Mons, Tournai et Tourcoing dans le cadre du programme Emergences numériques  initié/coordonné par Transcultures / Installations by Fabien Zooc and students from the art schools of Mons, Tournai and Tourcoing, in the frave of 'Emergences numériques', a program initiated and coordinated by Transcultures
Partenariat/partnership Centre de la Marionnette & Transcultures, avec le soutient de/with the support of Fédération Wallonie-Bruxelles (arts numériques/ digital arts)
événements gratuits, mais réservation obligatoire au / free entrance but pre-booking is required at +32 69 88 91 40
Revue Turbulences Vidéo #105
City Sonic Winter Sessions 2019-2020 +
PETERMFRIESS
---
interviews
La revue d'art digital basée à Clermont-Ferrand Turbulences Vidéo consacre ce trimestre 8 pages d'interview à Philippe Franck (par Nina Gire), directeur artistique du festival international des arts sonores City Sonic, à l'occasion de sa 16e édition qui débute cet automne à Louvain-la-Neuve et dans plusieurs autres villes du Brabant wallon.
L'occasion, outre d'introduire à ces Winter Sessions – Emergences, de préciser son point de vue notamment sur les interactions entre arts sonores et numérique, son et image en mouvement d'autre part, ainsi que de lever le voile sur certains choix de programmation de cette 16ème édition qui s'annonce défricheuse et aventureuse.
Dans ce même numéro, Philippe Franck s'entretient avec PETERMFRIESS, artiste intermédiatique (également soutenu par Transcultures) et spécialiste des systèmes complexes sur son oeuvre prospective qui interroge le futur des relations homme-machine.
The digital art magazine based in Clermont-Ferrand 'Turbulences Vidéo' dedicates 8 pages of interview to Philippe Franck (by Nina Gire), artistic director of the international festival of the sound arts City Sonic, on the occasion of its 16th edition which begins this autumn in Louvain-la-Neuve and several other cities in Walloon Brabant.
An opportunity, besides introducing these 'Winter Sessions – Emergences', to clarify his point of view in particular on the interactions between sound arts and digital arts, sound and image in movement , as well as to lift the veil on some programmation choices of this 16th edition which promises to be pioneering and adventurous.
In this same issue, Philippe Franck talks to PETERMFRIESS, intermedia artist (also supported by Transcultures) and a specialist of complex systems, on his prospective work that questions the future of man-machine relations.
TurbulencesVidéo #105 pp. 34-41
City Sonic Winter Sessions 2019-2020, entretien avec Philippe Franck
05.10.2019 
---
Nuit Blanche
La Vilette, Paris (FR)
30 août 1991, Tokyo
Pierre Larauza 
---
Installation
Le 30 août 1991, à Tokyo, Mike Powell réalise avec 8,95m le saut en longueur le plus long de l'histoire, toujours imbattu à ce jour. Avec la sculpture documentaire 30 août 1991, Tokyo, le plasticien/architecte/réalisateur/co-fondateur de  Transitscape, Pierre Larauza propose une reconstitution historique grandeur nature de ce mouvement prodigieux tout en invitant le public à s'y mesurer en sautant dans un vrai bac à sable… Un projet ludique au croisement de l'art, du sport et du documentaire.
On August 30, 1991, in Tokyo, Mike Powell achieves with 8.95m the longest long jump in history, still unchallenged to this day. With the documentary sculpture 'August 30, 1991, Tokyo,' the artist / architect / director / co-founder of Transitscape Pierre Larauza offers a life-size reconstruction of this prodigious movement while inviting the public to measure themselves by jumping in a real sandbox … A playful project at the crossroads of art, sports and documentary.
05.10.2019 | 19:00 > 03:00
Parc de la Villette | 211 avenue Jean Jaurès 75019 Paris
Organisation : Nuit Blanche, en partenariat avec la /in partnership with Fédération Française d'Athlétisme, avec le soutien de/with the support of Transcultures, des Pépinières européennes de Création et de Transiscape
19.10.2019 
---
Bibliothèque de Huy
Soleil de Sucre
Christophe Bailleau
---
lecture poétique/poetic reading + soundscape
dans le cadre de/as part of La Fureur de Lire 2019
Célébrant la sortie de son nouveau recueil de fragments poétiques, Soleil de sucre (éditions Le Lys bleu) fruit d'une résidence d'une fructueuse écriture hybride Transcultures/Pépinières européennes de création (voir aussi son premier cahier poétique + web album, Firebird publié fin 2018 par Transonic), Christophe Bailleau est invité par La Fureur de lire, à lire quelques extraits de ce singulier opus à l'imaginaire voyageur, sur fond de paysage sonore électronique qu'il a composé pour cette occasion.

Celebrating the release of his new collection of poetic fragments, 'Soleil de Sucre' (Le Lys bleu editions), outcome of a residence hosted by Transcultures-Belgium / Pépinières Européennes de Création-France (see also Firebird, his first poetic book + web album, published late 2018 by Transonic), Christophe Bailleau is invited by 'La Fureur de lire' (major literary event taking places in several Belgian cites), to read a few excerpts from this singular opus, on an electronic soundscape he composed for this occasion.
19.10.2019 | 11:00
Bibliothèque de Huy
Rue des Augustins 18B, Huy
Dans le cadre de/as part of La Fureur de Lire 2019
Avec l'aide de/with the support of Transcultures and Pépinières Européennes de Création
Centre Langage Plus
Québec (CA)
---
Résidence | Pepinieres Européennes de Création
Deadline 17.11.2019
Résidence/residency- 2 mois/months
Bourse / Grant : 4000$ CAD
Usine Utopik (FR)
Création contemporaine / collectif d'artistes
---
Résidence | Pepinieres Européennes de Création
Deadline 25.10.2019
Résidence/residency – 54 jours/days
Bourse / Grant : 11 250€ max
Usine Utopik (FR)
Visual Arts plastiques
---
Résidence | Pepinieres Européennes de Création
Deadline 25.10.2019
Résidence/residency – 54 jours/days
Bourse / Grant : 3750€ max
<!– [if (gte mso 9)|(IE)]>