10.10.2019 > 12.01.2020 | City Sonic @ Martin's Agora City Resort – Louvain-La-Neuve
Posted on

01/10/2019

in 2019, Agenda, All news, Artists, Belgium / FWB, City Sonic, Exhibitions, Festivals, Isa Belle, Paradise Now, Philippe Franck, Projects, Soundart, Transcultures team, Transonic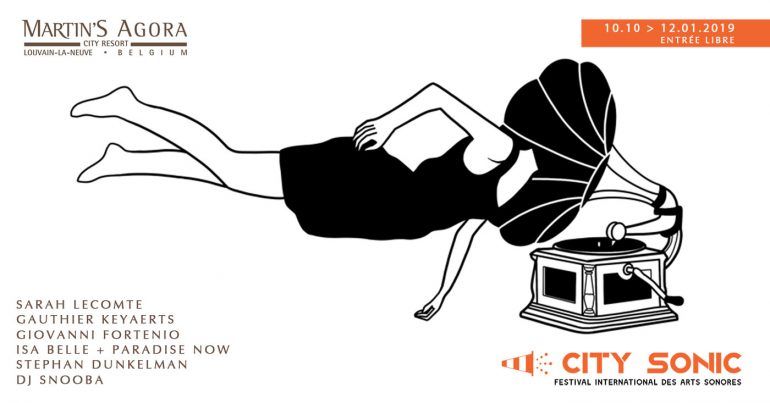 Upstream the City Sonic 2019 'Winter sessions '(which involves a great soundttrail in Louvain-la-Neuve, opening on November 21, 2019) and until January 12, 2020, an exhibition and events will take place at Martin's Agora City Resort of Louvain-la-Neuve: plastic art creations, visuals and performances with a sonic dimension or evoking sound.
For the opening, Gauthier Keyaerts (several albums on Sub Rosa and Transonic) also exhibiting here, offers an electro-organic oriented solo set in the Martin's bar area at 7pm.
With Sarah Lecomte (Be), Gauthier Keyaerts (Fr/Be), Giovanni Fortenio (It/Be), Isa Belle + Paradise Now (Fr/Be), Stephan Dunkelman (Be), DJ Snooba (Radio Panik – Be)
☛ Vernissage | 10.10.2019 > 17:30 > 20:30
Exhibition (17:30) + electro-organic Live by Gauthier Keyaerts (19:00)
☛ Sarah Lecomte (Be) | Nuances
Expo drawings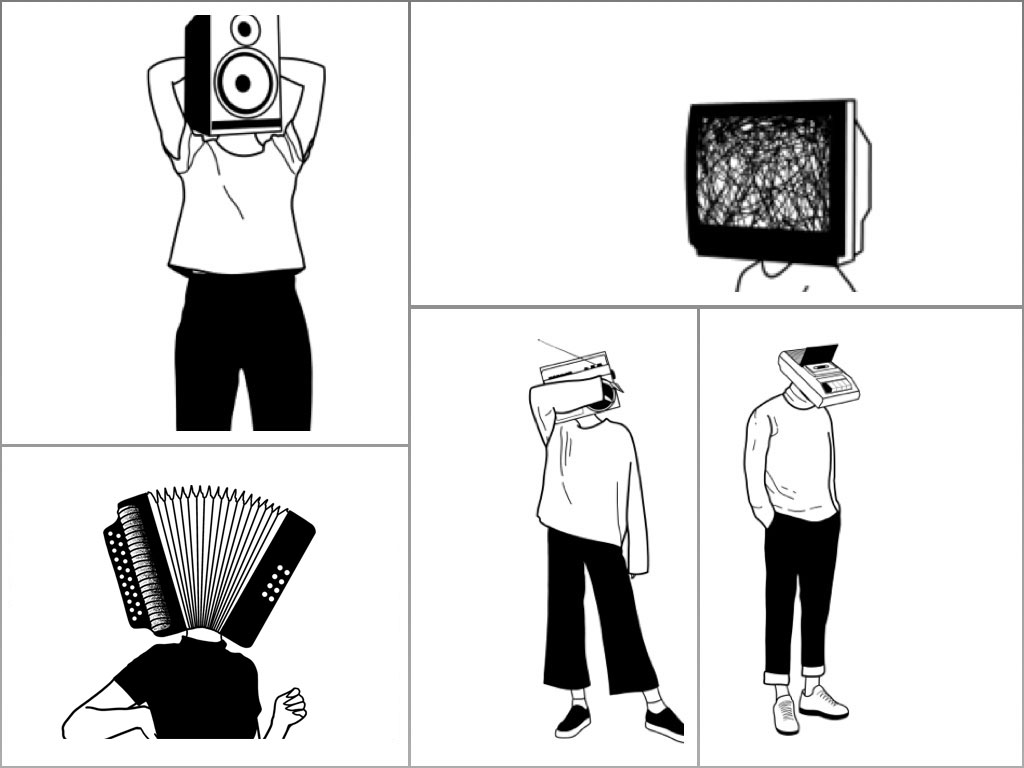 For this Transcultures/City Sonic commission of plastic works around sound, Sarah Lecomte (currently a student at the School of Visual Arts Arts2 – Mons) worked in two ways: a part of the drawings joins the sound itself in its physicality while in other works she explores women hybridized with musical instruments or media. In the image of her own perception of sound phenomena and musical artifacts, she opted to maintain a simplicity in direct or indirect resonance thereof.
☛ Gauthier Keyaerts (Fr/Be) | L'Oeil Sampler
Expo photographic pictures, poems, videos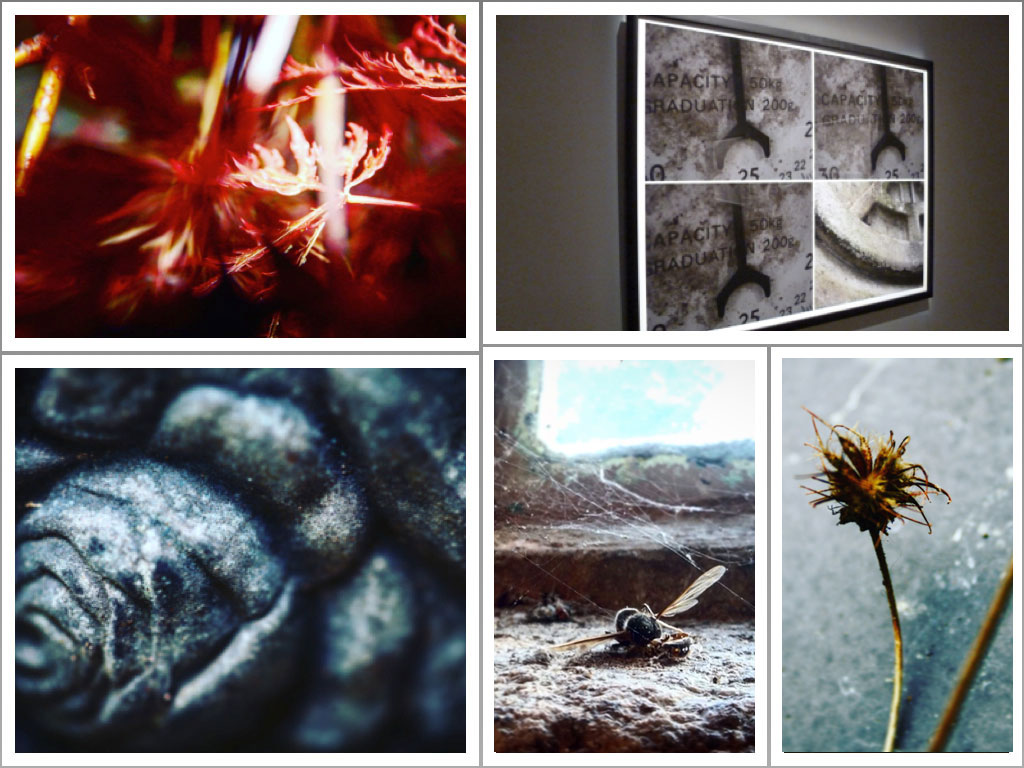 Gauthier Keyaerts, sound and interdisciplinary artist from Brussels, invests several spaces on the ground floor of the Martin's hotel to propose a selection of a dozen photographs (from two different series that are part of the process of 'Oeil Sampler') and four recent organic videos ('Vegetal alchemy', 'Water and rock', "Shadows and lights', 'Transition' – looped on two screens) from the series 'The man from foam', accompanied by sound and sometimes by poetic fragments (written by Belgian, French and Québécois authors / performers including Jean-Marc Desgent, Frédérique Soumagne, Bertrand Laverdure, David Giannoni, Vincent Tholome, Dominique Massaut). The whole iterally illustrates the path traveled, over the past ten years, by this hybrid audio creator that mixes, in his sound creations, electronic materialism, soundscapes and bass.
☛ Giovanni Fortenio (It/Be) | Interazione con le onde
Expo sculpture, creative ceramics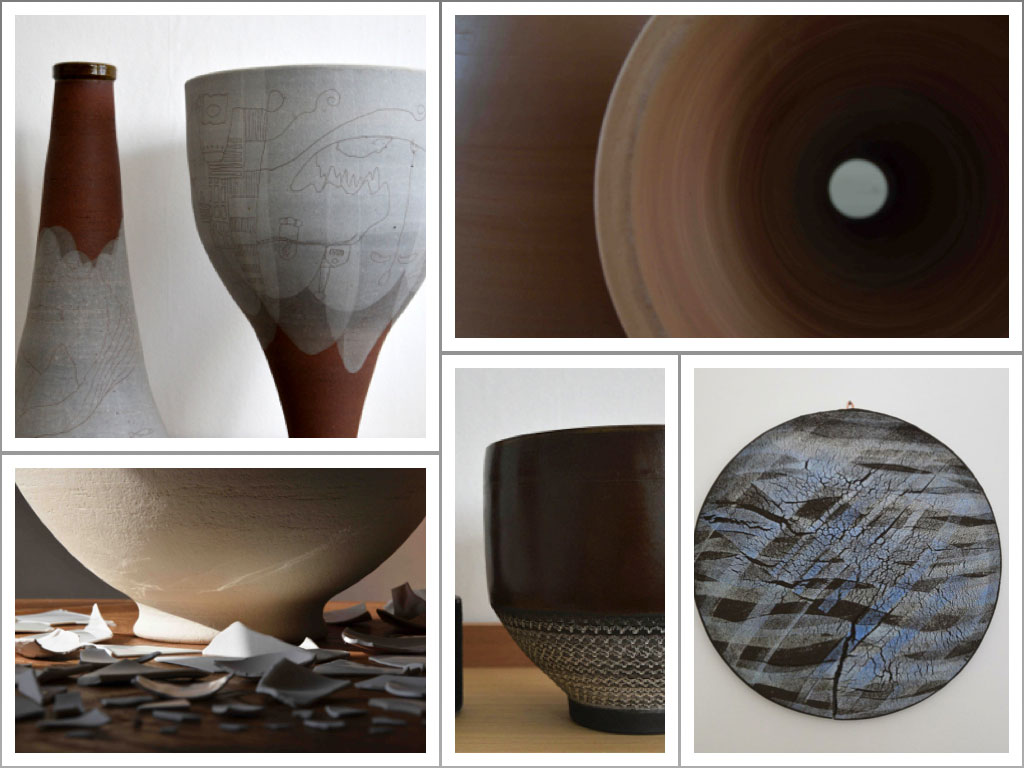 By working, in a sleek way, the ceramic as a living organism, Giovanni Fortenio gained interested in the sounds that it can produce and the link that this aspect could have with the shape of the object. Ceramics shape the sound, which can also take a form that welcomes, accompanies and gives body with infinite possibilities. It is in the discovery of this aspect at once unusual, invisible and surprising of clay (which, for the poet Octavio Paz, "the petals give birth to a smiling human flower") that this sculptor of vibrations invites the visitor.
Two types of ceramic pieces producing or evoking each of the sound streams are exposed here:
'Phonos-megaphono': a work on the interaction between the sound of matter and the voice.
'Phonographies': imaginary images, interactions between vibes, air and water.
☛ Isa Belle + Paradise Now (Fr/Be) | Gamana
in collaboration with Stephan Dunkelman (Be)
Expo soundscapes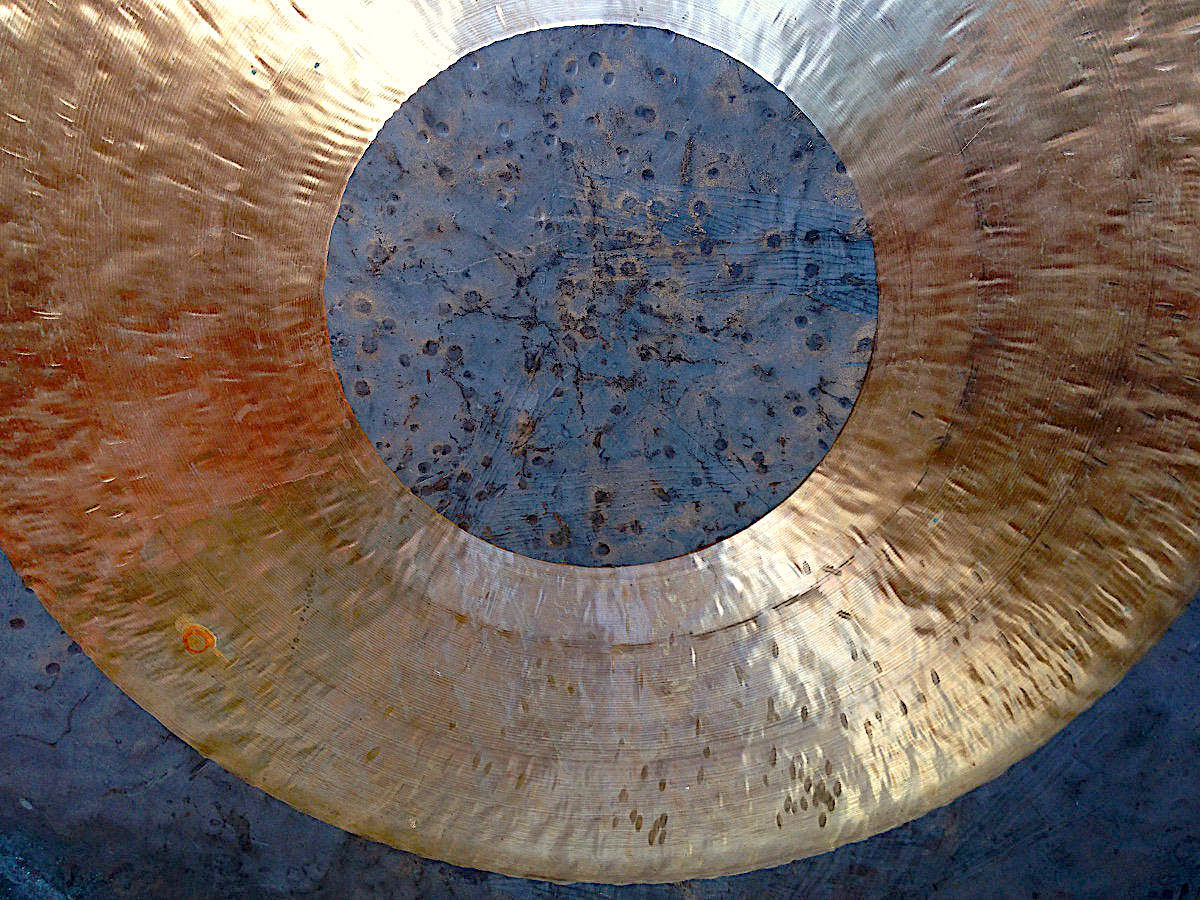 Gamana' (in Sanskrit: travel, movement or step) is a soundscape, with no beginning nor end, specially created for this exhibition, which invites, in a sensory way, to the slowing down and the relaxation, as physically as intellectually. With the help of Tibetan, Indian, Vietnamese bowls, gongs and other Asian ritual objects, as well as the sounds of Giovanni Fortenio ceramics (also exhibited at Martin's Louvain-la-Neuve), Isa Belle and Paradise Now propose for corridors and the swimming pool of the hotel, a meditative audio environment mainly based mainly on its acoustic vibrations, plus a few ambient sequences and electronic treatments by Brussels sound composer/designer Stephan Dunkelman.
☛ Opening | 10.10.2019 > 19:00 | Gauthier Keyaerts
Electro-organique Live
☛ 22.11 > 01.12.2019 | Good sonic morning!
restaurant area
During breakfast, discover the unusual playlists City Sonic
☛ 26.11 – 18h30 | DJ Snooba (Radio Panik) e-bryd mix
bar area (after work)
Bulle City Sonic (in partnership with La Ferme du Biéreau)
☛ 28 + 29.11 | Isa Belle Massages sonores
spa area
on appointment + 32 (0)495 16 12 25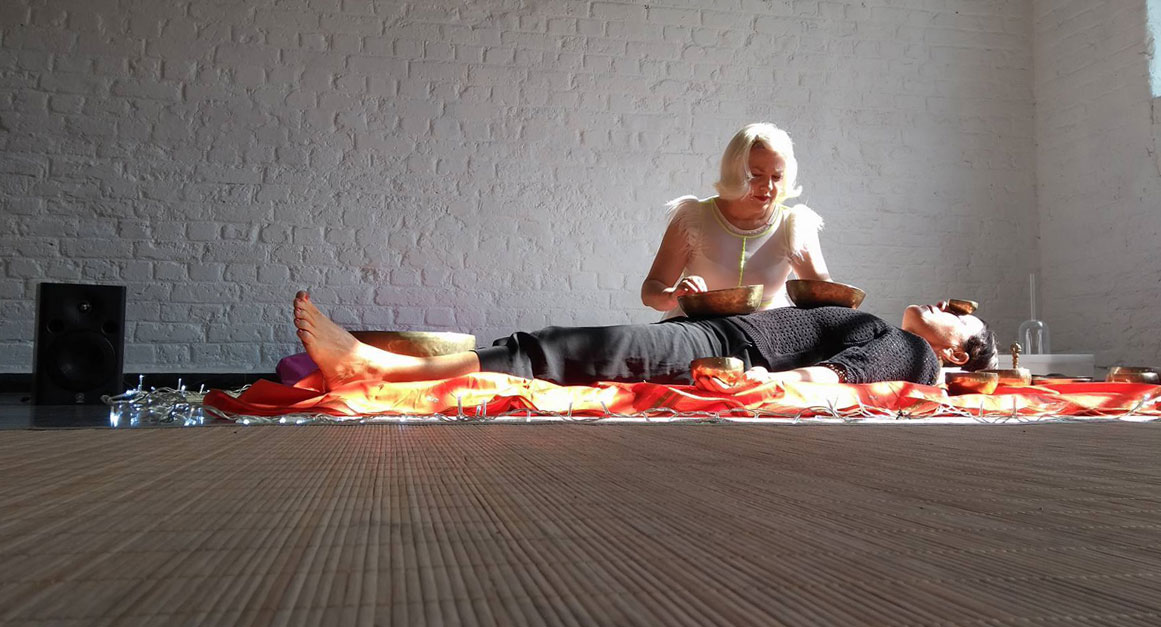 Individual session of the sound massage (45 min) based on a Tibetan ancestral therapeutic technique reinvented by Isa Belle (holistic masseuse) who uses a variety of singing bowls played delicately on and around the lying down body that receives these reharmonizing vibrations.
City Sonic #16 > Winter Sessions Emergences
☛ Louvain-la-Neuve | 21.11 > 01.12.2019
☛ Braine L'Alleud > December 2019
☛ Bruxelles (Semaine du Son) > January 2020
☛ Wavre > February 2020
For its 16th edition, City Sonic establishes there for the first time, based on a great course of installations and of sound environments connecting a dozen places including the Universitary Halles, Museum L, Ateliers de la Baraque, Saint-François d'Assise Church, Center Placet, Blocry Theater, Point Culture, Altérez-vous, Martin's Agora Hotel, IAD, … in the center of Louvain-la-Neuve in Brabant Wallon. Events punctuate this sonic itinerary including performances for the opening of November 21st (Grand Place), a friendly and family Sonic Sunday (workshop, performances, listening trail in town …) Sunday, November 24 or the evening Sonic Cinema at the IAD on November 28 (crossover between electro-acoustic music and digital / video creation) in partnership with the Belgian Federation of Electro-Acoustic Music (FeBeMe).
City Sonic 2019 will also extend to Braine L'Alleud, Brussels and Wavre.
Informations
10.10 > 31.12.019
Free Entrance
Martin's Agora City Resort

Rue de l'Hocaille 1, 1348 Ottignies-Louvain-la-Neuve
Production
Transcultures in partnership with Martin's Agora City Resort, the support of the Fédération Wallonie-Bruxelles, UCLouvain Culture, Ottignies Louvain-la-Neuve City and Province du Brabant Wallon and Pépinières européennes de Création.
Visuel background : Sarah Lecomte