Silent Noise (Video poem) by Tamara Laï (Be) | 2020
Posted on

05/04/2020

in 2020, Agenda, All news, Artists, Belgium / FWB, Creaconnections, NoLA, Poetry, Production, Video, Video Arts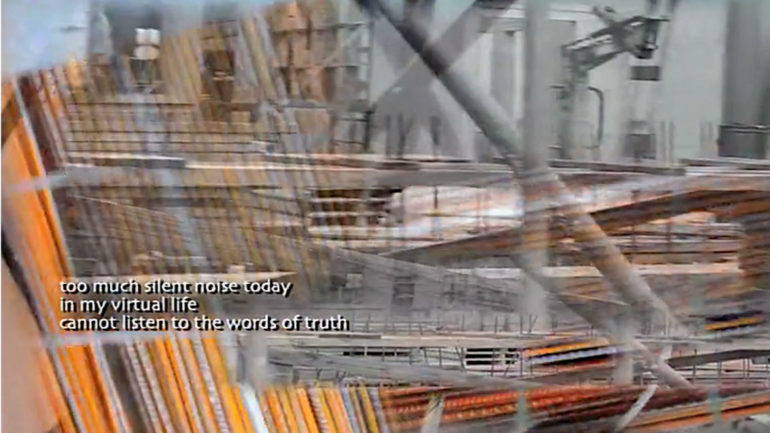 "What flavors here?" What scents now … "Nostalgia for the days before … Carelessness, freedom of movement, human warmth, nature … which the Coronavirus does not block deprives us cruelly. This new video-poem by Tamara Laï whose images were filmed in various places and countries (Belgium, China, Scotland, Italy, Netherlands) was finalized in residency at home in Liège in the lockdown period.
Tamara Laï
Video director, Tamara Laï turned to digital techniques in 1993: video, computer graphics and special effects, with the writing of interactive novels, stories and poetry. Early web activist and network artist (1997), her research focuses on Net art / Web Art (sites, performances cam_&_cat, video conferences…), and especially the creation of participative digital spaces.
Her works "between happening and ephemeral art", have been part of the official selections of festivals and international events worldwide.
Informations
Production, Writing, Editing image and sound : Tamara Laï.
Music : Caroline Boë
Production
Thalamus Prod
With the support of Transcultures and European Pepinieres of Création in the framework of the Creaconnection Program > No Lockdown Art Art (NoLA)