14.03.2021 | Incuboradio – Collectif Incubo – Emergences Podcast
Posted on

14/03/2021

in 2021, Agenda, All news, Artists, Belgium / FWB, Conferences, Edition, Partners, Production, Projects, Radio, Young artists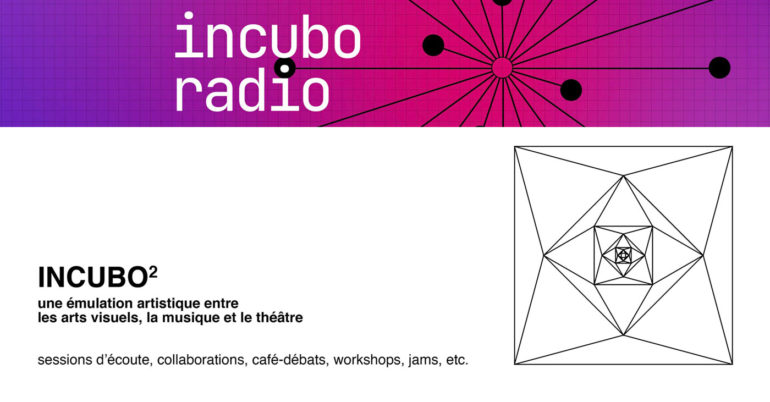 Incuboradio is an initiative of the Incubo collective made up of ten young artists from different fields of the school of visual arts of Mons Arts2 (visual arts, performing arts and music).
Their objective is to encourage multidisciplinarity in the arts today. During the broadcast on March 14, we talk about agriculture with the association Graines d'Nettle (Nicolas Tilkens, a final year student in agronomy) as well as visual artists Mathilde Maque and Juliette Karlson who will share their initiatives and reflections on ecology.
Another guest of the show is the alternative garage rock quintet Full-blown memories, which will offer an acoustic session of their latest EP Oxymorons. Incuboradio which, in addition to a monthly animated program, broadcasts other music every Sunday, also offers compositions, readings and other sound creations by young creators to discover.
Production
ARTS2 – with the support of Transcultures
In the framework of Émergences numériques et sonores