19.06.2023 | Memento Vivere live – Selen (Fr) + YadLimb (De+Be) | NovaOwl Sky Gallery (SL)
Posted on

20/05/2023

in 2023, Agenda, All news, Artists, Arts Numériques, City Sonic, City Sonic 20 years, International, Production, Projects, Second Life, Soundart, Transonic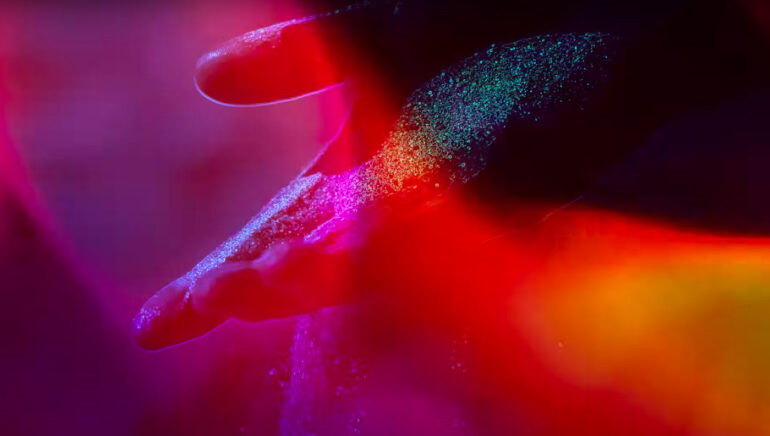 "Memento Vivere", in Latin, means "Remember to live". Isn't it the other face of the same medal with "Memento Mori" which means "Remember that you'll die"? What if the fear of dying was actually the fear of living?…
The French digital artist invited the Belgian-German duo to perform live on his colorful, celestial, pop and joyful images in the metaverse at the NovaOwl sky gallery.
YadLimb (Yadleen + A Limb) have composed and play three tracks especially for Selen' recent machinima "Memento Vivere", which is an integral part of her current installation of the same title at NovaOwl sky gallery. The French digital artist has invited the Belgian/German duet to perform live on her colorful, celestial, pop and joyful images in the metaverse at the NovaOwl sky gallery.
Selen (Fr)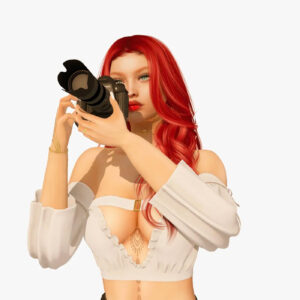 Selen is a French digital artist. She grew up with an architect, painter and sculptor father, maybe that's why she has always loved art in all its forms. She tried her hand drawing, painting (watercolor) and sculpture (clay) when she was younger. Then later she discovered different immersive platforms of the Metaverse and with them endless possibilities to create digitally.
She was introduced to many multimedia tools, from those of Adobe's creative cloud to Krita, Gimp and others. This is how she started to create and develop her own universe, through digital photography, mixed media works, installations including 3D digital sculptures and videos/machinimas.
She defines herself as a storyteller and an explorer, also a dreamer. She follows instinctively and emotionally her inner journey, always in motion to experiment, discover, question, juxtapose.
Yadleen (De) - Performance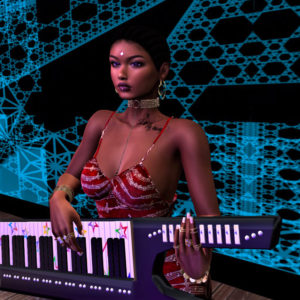 Yadleen started producing electronic music in 2012. She never had any musical education and learnt from the start how to play instruments. Since then she attended audio engineer classes. Her main tool for composing and producing music is a DAW (Digital Audio Workstation) – a PC program – to compose and produce music. She mixes very different styles in her songs: electronica, ambient, jazz, lounge, experimental, industrial, traditional music from all around the world… Even if some of them seem to be totally opposite, she always manages to combine them in a very harmonious way. Her music obeys only to her own rules.
She started Second Life concerts in 2015. Sometimes she performs improvised live sets. Many of her music sets are composed for special events, like exhibitions openings or visual performances. A few of these concerts have been a "cooperation" between events in the real world synchronized with Second Life events. Artists from both worlds could see and listen to each other. One of these events was the LIT UP poetry Festival of Singapore in 2018. She also produced musics for several "machinimas" (videos produced in virtual worlds).
A LIMB (Be)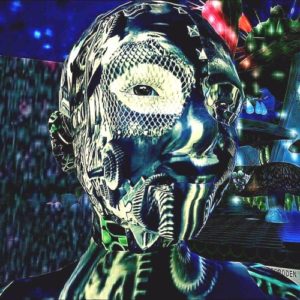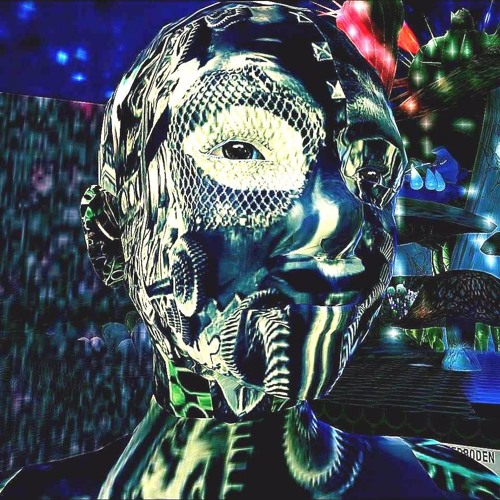 Didié Nietszche (Radio Prague, 48 Cameras, Lamaφ, Neptunian Maximalism) solo project, A Limb is a kind of artistic Frankenstein, exhuming all sorts of music corpses from their graves, stitching an ambient body with funk legs, punk feet, experimental arms, jazz hands, a drone head, inserting a big ethnic music heart and krautrock lungs… then bathing the whole "body" in a dub bath, until an electro thunderbolt strikes him and he is… alive! Yes sometimes science goes too far, but it is too late to go back.
A Limb also likes to experiment on his own skin, changing regularly into a mutant monkey, a mirror ball, a dancing rabbit, an alien lizard… A Limb regularly plays at Cat's Circus, Burn 2 (official virtual version of Burning Man) and for several special events; it is often accompanied by a live visual of SaveMe Oh (PB).
Informations
19.06.2023
21:00 (Paris/Brussels/Berlin) – 00:00 (Second Life Time)
Free
Production
Transonic Label – Transcultures – European Pepinieres of Creation
In the framework of City Sonic 20 Years
Comment assister à l'événement ?
Attention: assister en direct à cet événement nécessite une inscription dans Second Life, le téléchargement d'un logiciel et une initiation au maniement de celui-ci (vous trouverez aisément des tutoriaux sur le Web en fonction du logiciel téléchargé). Nous vous conseillons de faire le nécessaire au moins un jour avant l'événement afin de vous familiariser avec les commandes parfois peu intuitives de ce logiciel. Pour ceux qui ne seraient pas en mesure de se connecter à Second Life, une solution de stream video sur Youtube est à l'étude. Il sera aussi possible de suivre les concerts en audio streaming.
Second Life website: secondlife.com
Firestorm, le logiciel le plus utilisé pour accéder à Second Life : firestormviewer.org