15.07.2023 | Transonic Second Life Festival #4 @ Museum Island (SL)
Posted on

05/06/2023

in 2023, Agenda, All news, Artists, Arts Numériques, Belgium / FWB, City Sonic, City Sonic 20 years, Concerts, Creaconnections, International, NoLA, Pépinières, Production, Projects, Second Life, Soundart, Transonic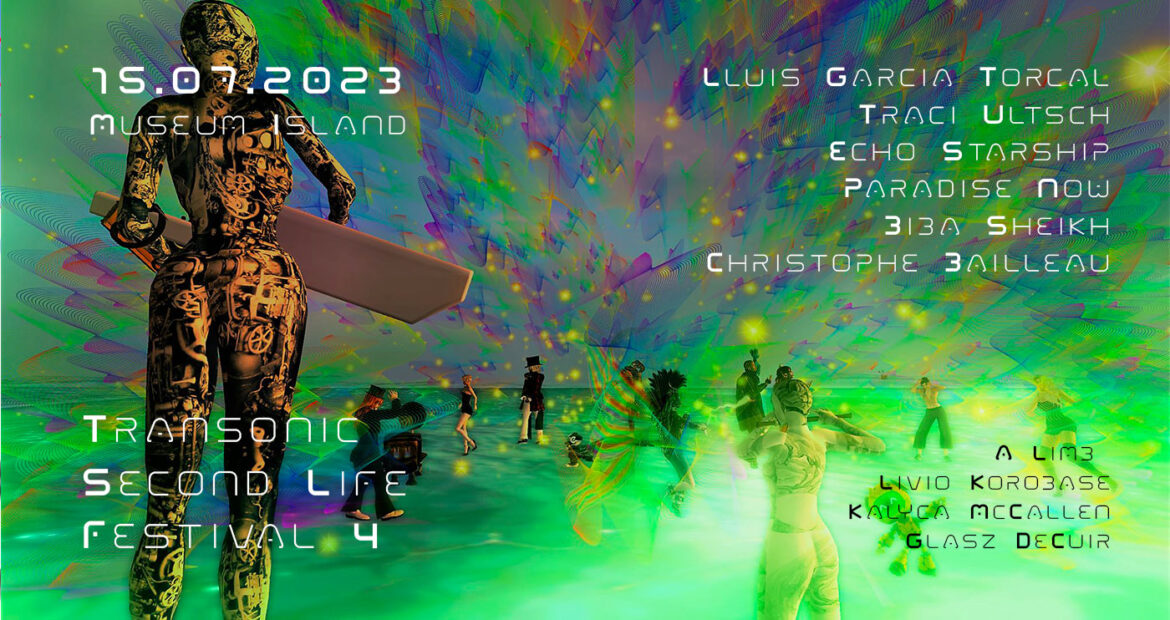 For this beginning of the summer vacation period, here is the 4th edition of this online micro festival, which is part of the "Transonic Second Life Sessions". These events offer, in different Second Life venues, concerts and audio-visual performances by bringing together around a community of sound and multimedia artists, and visitors who, in a spirit both playful and adventurous, discover or follow the development of international talents who perform in various avatars.
This series of performances by artists associated with the Transconic label in Second Life is part of the NoLA – No Lockdown Art initiative of Transcultures and European Pepinières of Creation since the first lockdown due to the health crisis since March 2020.
Program
21:00 (12pm SLT) Lluis Indigo aka Lluis Garcia Torca
21:30 (12:30pm SLT) Traci Ultsch
22:00 (1pm SLT) Echo Starship
22:30 (1:30pm SLT) Paradise Now featuring Biba Sheikh
23:00 (2pm SLT) Christophe Bailleau
Visuals: Kalyca McCallen
Videos: Glasz DeCuir
Organisation et scenography: A Limb et Livio Korobase
Lluis "Indigo" Garcia Torcal (Es) - Performance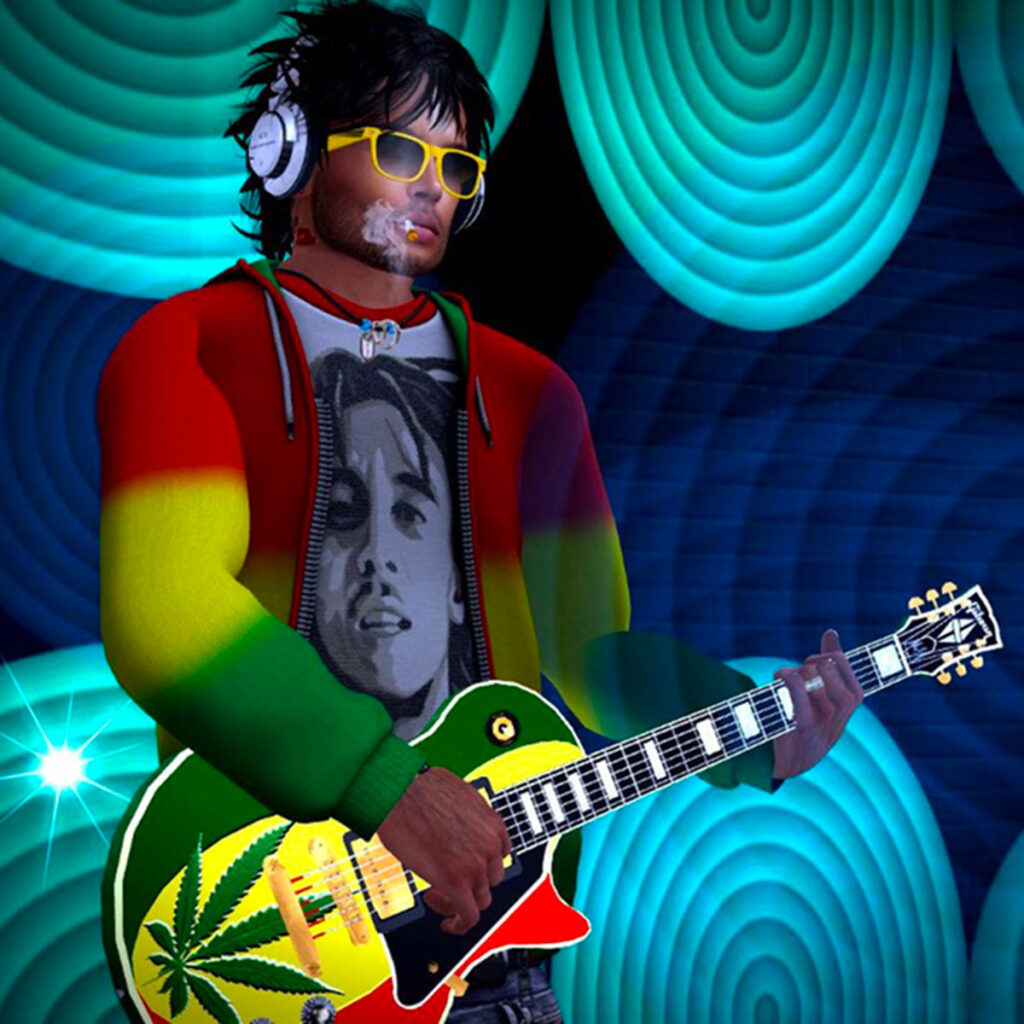 Self taught musician who began playing music when he was only 7 years old and started performing for the public at the age of 14.
Lluis is a long time resident of Second Life.  Many know him as a builder that has created many sculpties and full perm mesh. His focus is now on his music so he no longer builds, but his past creations can be found here on Marketplace.
In 2017 Lluis turned his creative focus to his real passion which is music and playing guitar. He has studied music theory, music business and the neurobiological implications of sound.
Lluis is from Barcelona Spain in a region called Catalonia. He loves to sing a flamenco style called Rumba which is very typical in Spain. Through improvisation and experimenting with the looper he has developed his own unique, beautiful and sometimes rocky sound.
Traci Ultch (UK) - Performance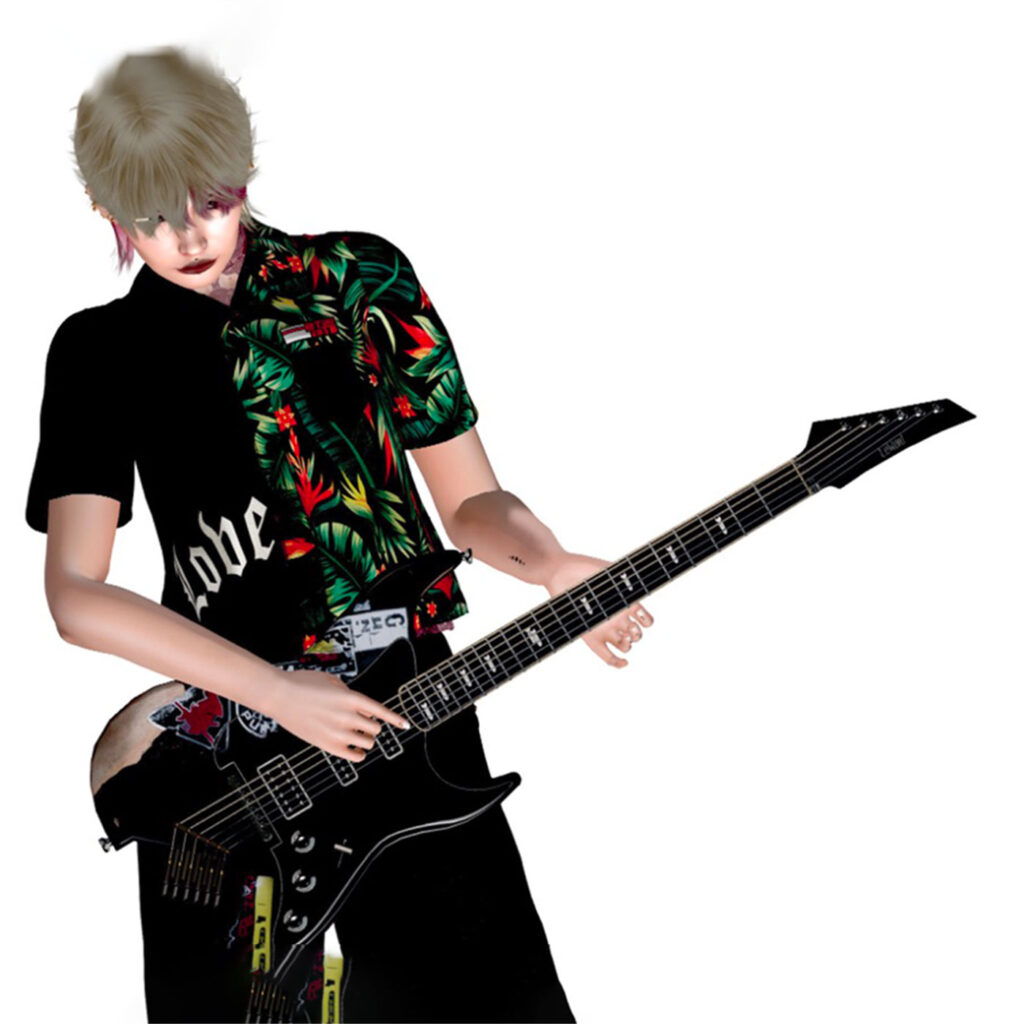 Traci (from Withevanperil) is a rl musician working mainly in the Noise, Drone and Power Electronics genres. For the last 30 years, under various different names, they have performed across Europe with support and lead slots with such bands as Napalm Death, Godflesh, The Butthole Surfers and various Death Metal bands.
Only recently playing in SL, they perform fully live and improvised, using guitar, various distortion pedals and contact mics. Currently under the name whitevanperil, their work can be found on Spotify and all major streaming sites.
Echo Starship (Mk)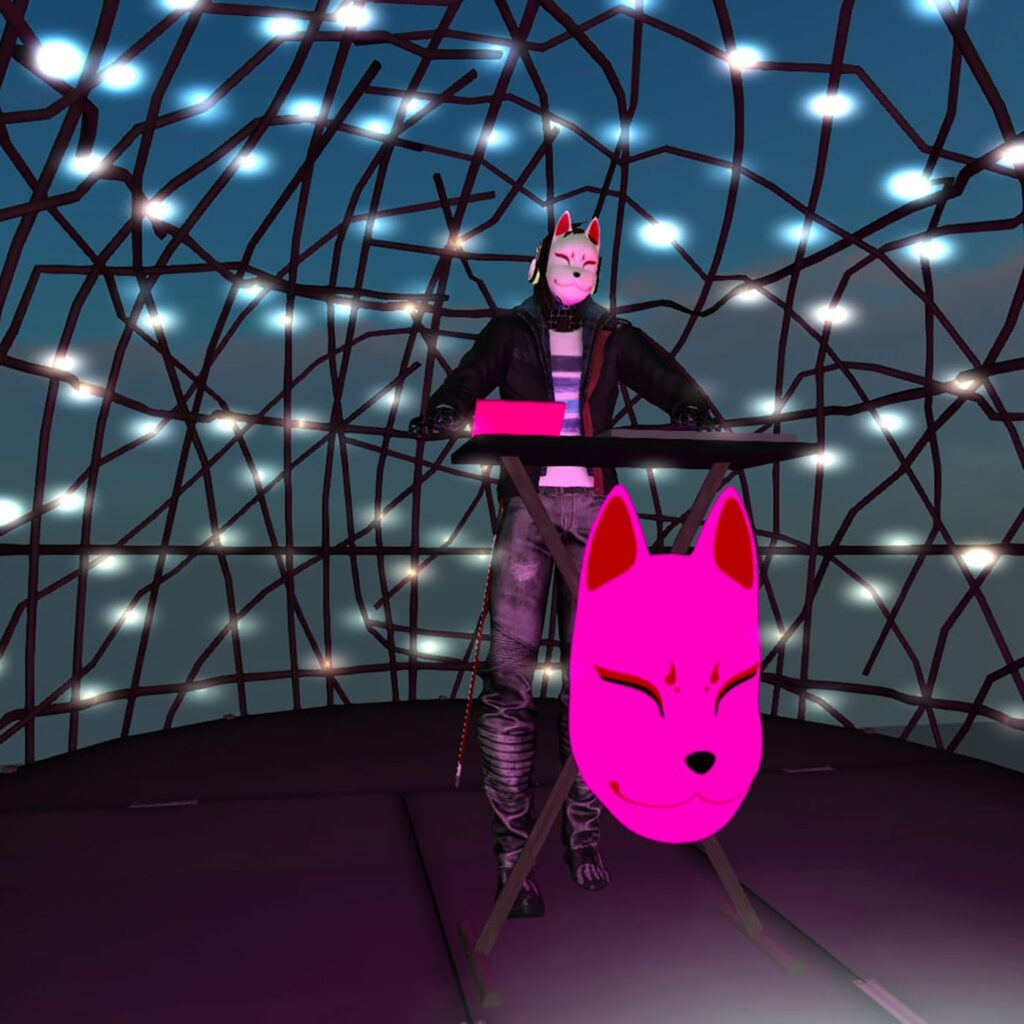 Martin Georgievski (Skopje, Republic of Macedonia) multimedia project. It takes form as a live improvisational exploration of experimental, ambient, contemporary classical, and drone music with performances at various festivals, venues, and internet streams.
Forming a generative spectrum of sounds in long improvised sessions and recordings, Amplidyne Effect records using an arbitrary selection of instruments ranging from electric guitar, prepared instruments, field recordings & samples, synthesizers, electronics, piezo microphones, and other types of "odd" instruments.
Paradise Now (Fr/Be) - A LIMB (Be) et Biba Sheikh (USA/Lb)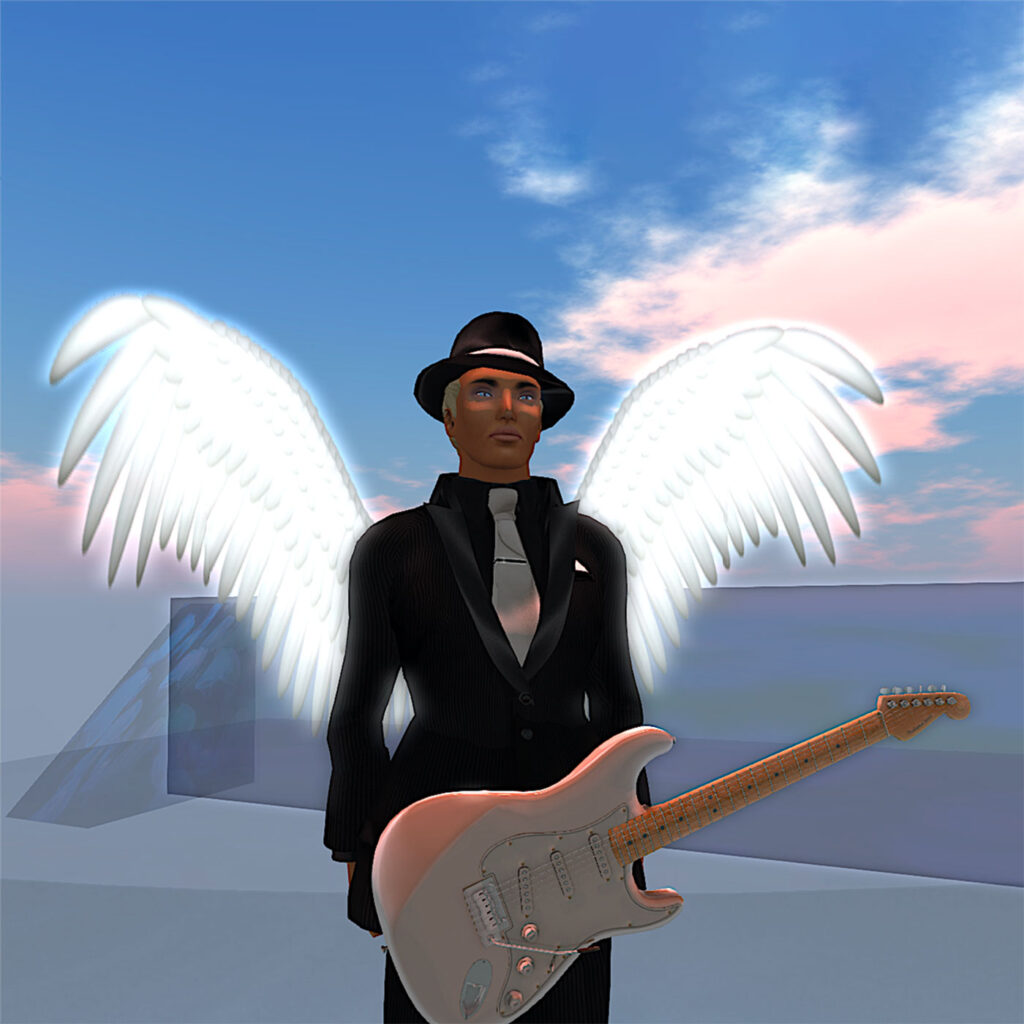 Paradise Now
Intermedia producer and creator based in Belgium, Philippe Franck has developed since the 90s the Paradise Now project which favors an actively transversal and collaborative approach. He favors a sensitive and cinematic approach that embraces different influences and fields (electronics, sound art, post-rock, post-pop, improvised music…).
He has worked closely with various videographers (Régis Cotentin, Hanzel & Gretzel, Thomas Israël), poets (Ira Cohen, Gerard Malanga, Catrine Godin, Biba Sheikh, Werner Moron in Les ours bipolaires, Eric Therer for the project & Stuff), choreographers (Nadine Ganase , Manon Oligny, Karine Ledoyen), digital & visual artists (Philippe Boisnard, art2network, Jean-François Octave) and other adventurous audio creators (recently Christophe Bailleau within the duo Pastoral, Gauthier Keyaerts in Supernova, Stephan Dunkelman, Maurice Charles JJ, Maja Jantar, A Limb). He is also part of the multimedia combo La Société i Matériel.
Since 2005, he has also collaborated with holistic performer / masseuse Isa Belle for a series of installations and "sound" performances shown in numerous festivals, cultural centers and international events. He has also produced and participated in several records on various independent labels (Sub Rosa, Optical Sound, Transonic…).
Biba Sheikh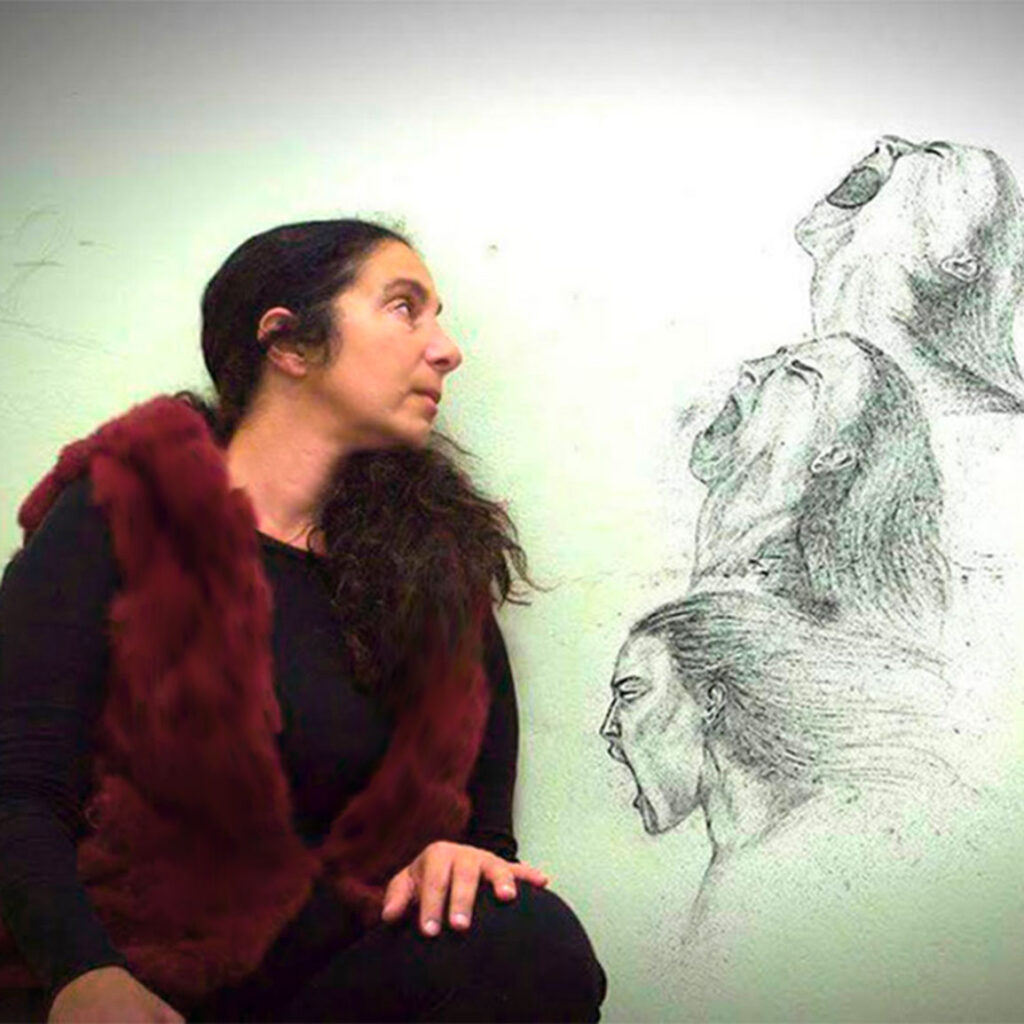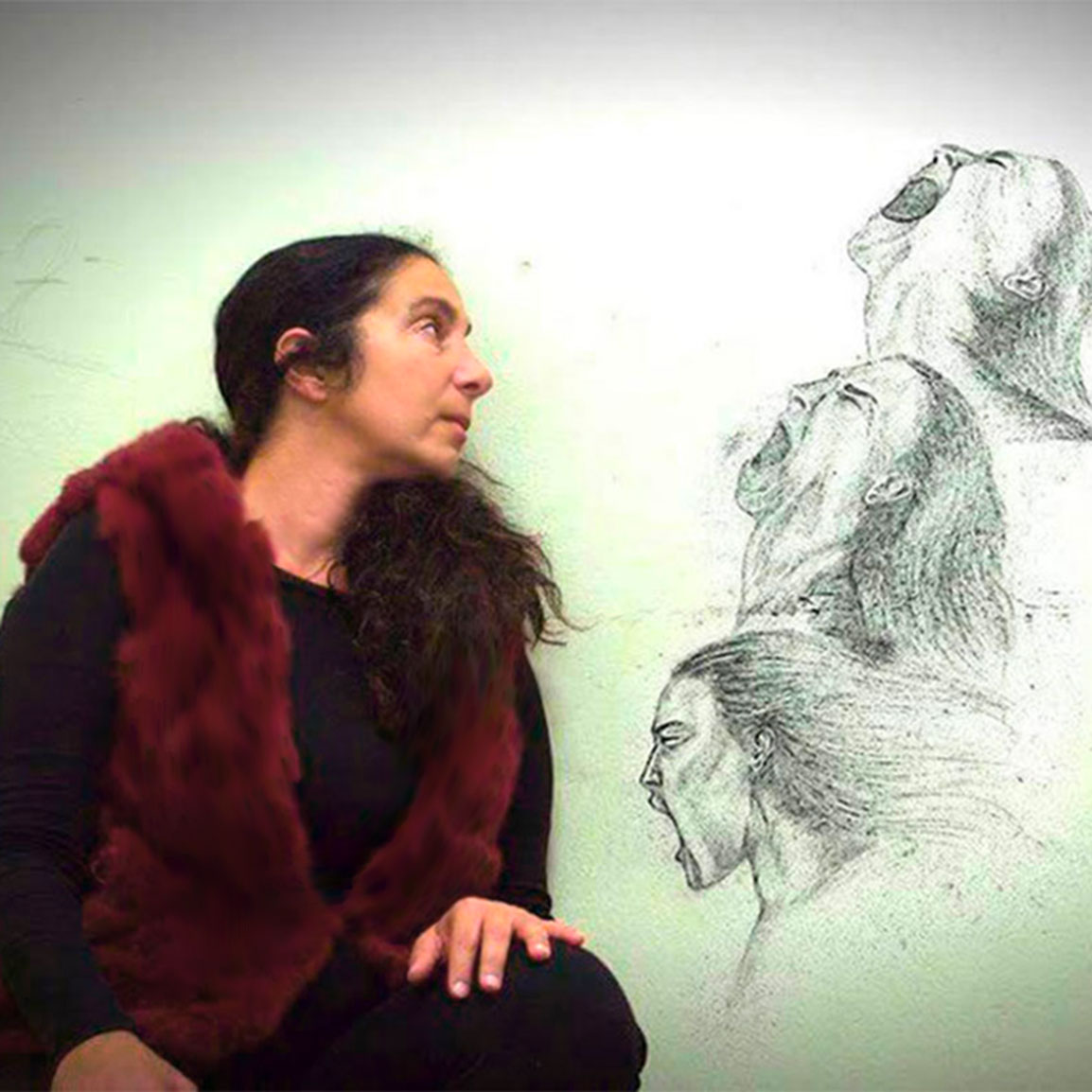 Habibah Sheikh began studying mime with Marcel Marceau in Paris and later with members of the Polish Laboratory Theater of Jerzy Grotowski. She developed vocal work in relation to voice anthropologist Jorge Lopez, who researched singing methods from indigenous tribes of south america. She has a nomadic existence and has gathered inspiration for her storytelling & performance art from a number of different cultures: USA, Paris, Sevilla (with the Gypsy/Roma population), Berlin, Amsterdam, Beirut, and Greece. Habibah lovingly says that Greece is her place of catharsis. There she set up a platform with 13 artists from the Mediterranean, who make visual works based on her stories and theater pieces, which she began writing during her journey with vulnerable populations with the "abandoned children" of Lebanon. After the war left these young people alone, Habibah felt a strong responsibility in order to help them find their voices through storytelling platforms.
The project titled, "Mitli Mitlak (Like You, Like Me)" is a visual and literary exhibition, and theater production where art- works are based on the theater scripts of 'Right To Live, as well as "Mitli Mitlak". This ongoing interdisciplinary project is produced by Habibah's global arts company, Mediterranean Fire Studio, in collaboration with the Third Avenue Playhouse, Sturgeon Bay, Wisconsin. January-March 2019 and taking place at N'Namdi Center for Contemporary Art, Detroit 2018. Central Michigan University Art Gallery, 2019, Miller Art Museum, Wisconsin, 2019, Peeler Art Center, Depauw Indiana, 2020. Sponsors include the National Endowment for the Arts, The State of Wisconsin, and other business sponsors.
She has a series of writings related to the Civil War of Lebanon, Syrian Refugee plights, Andalusian Gypsies, and the Greek Crisis.
Her work is featured in the film, 'Citizen Xenos', by Lucas Paleocrassas, which follows life in refugee camps, where refugees, engaged in theater and voice workshops, express what they had endured. She is devoted to vocal interpretation, acting, and poetic text. The physical and vocal interpretations are further accentuated by years of personal Flamenco study.
In 2022, the theater production, 'I Am the Small Seed' was developed in an Art Residency at the Born Global Foundation. Musical segments are in collaboration with sound artist Paradise Now (Fr/Be). It provides Habibah Sheikh the possibility to devise a unique method of storytelling and theater, where a game-like structure contains healing acts, and can be performed by actors and non actors alike. It has been performed in Lebanon, Scotland, and the USA. She is currently writing, performing and producing, 'Nomadic Poetic Stories (How I Opened My Heart Through the Extinction of Mime, the Miracles in Paris, and Meetings With a Mysterious Man, Across the World)' featuring Chinese musician Xia Dong Wei.
In 2023, her first book "Akashic Diaries – Detroit Degree Zero and other Crisis Writings) was published by Europia Productions, which goes with an album (released on Transonic) in collaboration with Paradise Now featuring several texts taken from that book.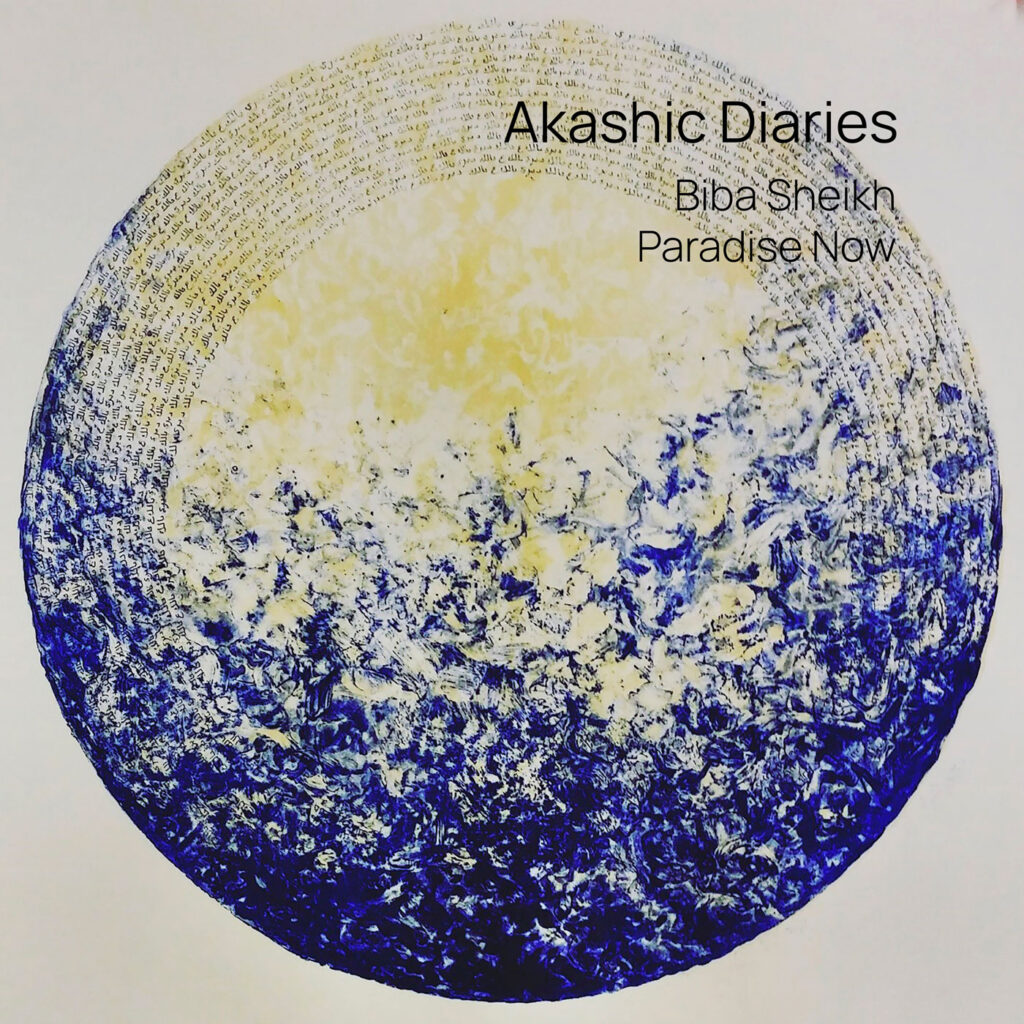 Akashic Diaries – CD
Based on texts taken from the book "Akashic Diaries – Detroit Degree Zero and Other Crisis Writings" (published by Europia Productions at the end of April 2023, in e-book and paper format) commissioned to Biba Sheikh at the start of the Covid 19 lockdown in April 2020 (in the framework of the "No Lockdown Art" initiative initiated by Transcultures – Belgium and the European Pepinieres of Creation), this sonopetic album is produced by Paradise Now (here in close collaboration with the sound architect Didié Nietzsche), who asked the author/performer to send him texts read in Detroit-Michigan where she currently resides.
From these raw recordings, these sonopoetic and cinematic pieces have been developed, letting the text's meaning and musicality unfold. Paradise Now and Didié Nietzsche sended sounds to each other by the Internet to gradually build this album of sonopoetic correspondence before being able to work a few days in face-to-face residency at the Transonic Lab/Transcultures (Belgium) in 2022 and early 2023.
"Akashic Diaries", which is part of a hybrid publication project, is as much an invitation to reading as to engaged listening, and also its autonomy.
Christophe Bailleau (Fr/Be)
French pluridisciplinary artist  ( music but also short films/video, photography, soundtracks for theatre, dance, installations, writing…)based in Belgium, Christophe Bailleau  has officiated for more than twenty years at the on the edge of electronica, acoustics, ambient, concrete music or even harsh noise (within the very radical duo PRISM), with around twenty solo releases, a lot of collaborative projects and participations in numerous compilations of experimental music.
Two years ago, IRM published the EP "Persistance", a generous collection of collaborations (Paradise Now, Jules Nerbard, A Limb, Prism)  of about forty minutes halfway between cosmic reverie and mystical trip, including the fantastic "Shooting Stars Can Last" (in partnership with Transcultures/Transonic-Pépinières européennes de Création) released on last year at Optical Sound (featuring some sound artists friends of his, such as Paradise Now, A Limb, Konejo, aMute…) takes on a kind of continuity by further expanding the field of possibilities.
Dreamlike ambient and incantatory pop, mutant kosmische musik and cinematographic noise, contemplative drone and lyrical electronica collide with a real sense of narrative progression.
Glasz DeCuir - Video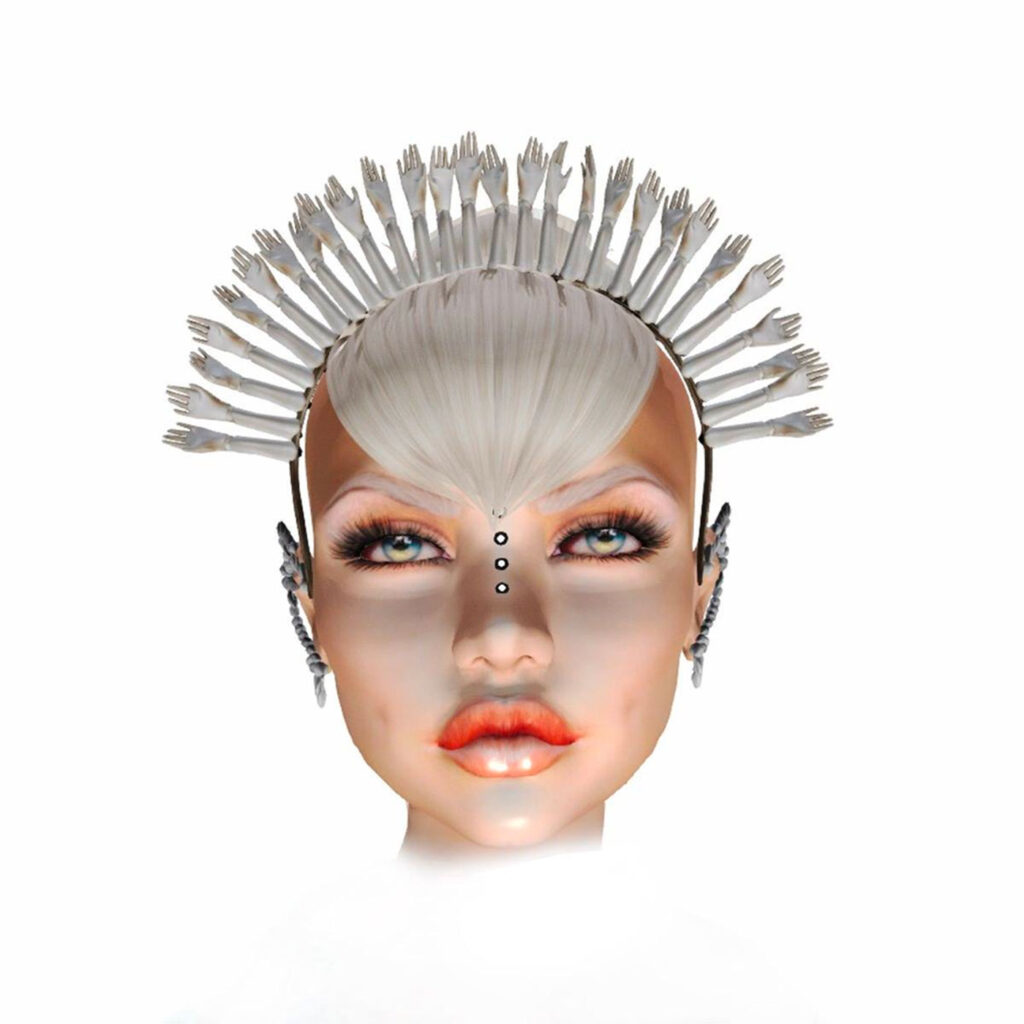 Glasz DeCuir is the identity as machinima (=computer-generated Imagery) director and screenplay writer of an artist from San Sebastian (Basque Country, Spain). She is a fine arts professional who has been exploring new media art in various ways on digital cinema since 2009.
"Immersive Arts is not something we watch. It's something we experience".
Kalyca McCallen (USA) - Visuals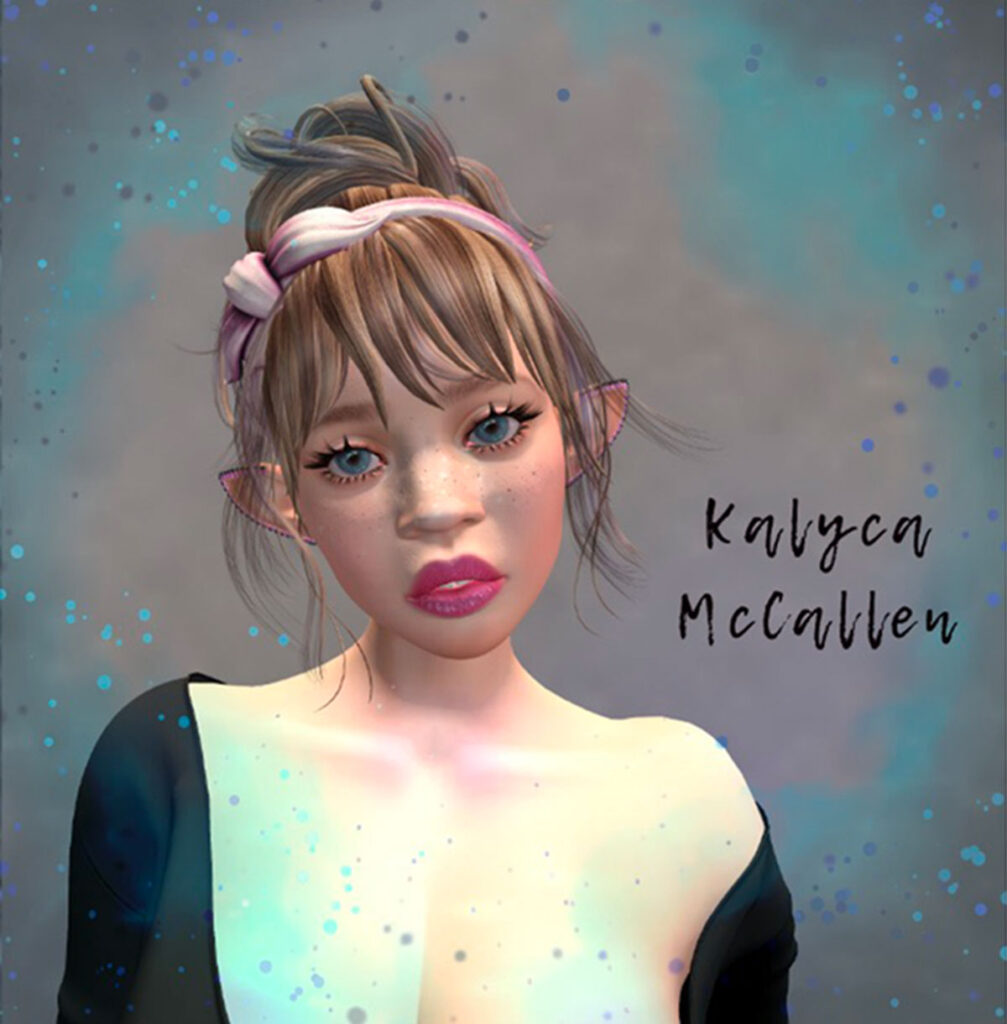 Originally from the Bay Area, Kalyca's creativity has always been colorful. As long as she can remember, she has been a performer, an artist, and an adventurer. In the late '80s/ early 90's she took to the road, going to many different music festivals throughout California, as well as following the Grateful Dead for some time, selling tie-dyes, jewelry and paintings she created while on the road. Once she settled down, she worked as a designer and painter at a rubber stamp company.
Kalyca has worked with many mediums over the years: dyes, paints, metals, and wood. As well as making incense and jewelry.
At the beginning of 2007, she joined her second life and found a new way to practice art. She started in Second life taking pictures and designing landscapes. In 2011, she opened Oogabooga: Art and Music, which featured many great artists and musicians, until it was closed in early 2013. In 2017, she and proton d-oo-b, created "Urban Light Explosion" at LEA8.
More recently, she has shown her art in several galleries, including Galley 23 (2019) and the Surreal Gallery (2019).
She and proton d-oo-b, formed Alchemelic: Music and Art (2017) They perform across Second Life, utilizing proton's music and Kalyca's art. They also are collaborating on new art projects.
Kalyca's is striving to learn and create continuously.
A LIMB (Be) - Organisation and scenography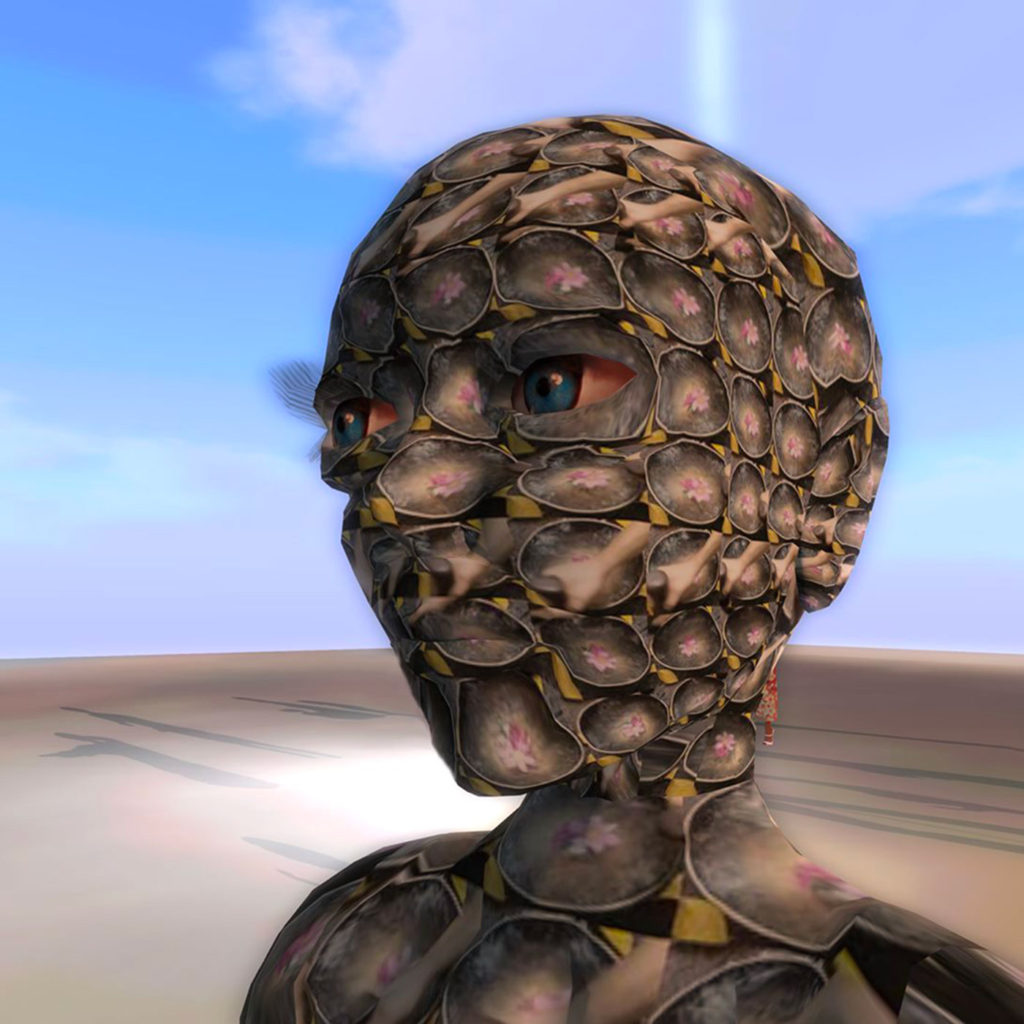 Didié Nietszche (Radio Prague, 48 Cameras, Lamaφ) solo project. A Limb (BE) is a kind of artistic Frankenstein, exhuming all sorts of music corpses from their graves, stitching an ambient body with funk legs, punk feet, experimental arms, jazz hands, a drone head, inserting a big ethnic music heart and krautrock lungs… then bathing the whole "body" in a dub bath, until an electro thunderbolt strikes him and he is… alive! Yes sometimes science goes too far, but it is too late to go back.
A Limb also likes to experiment on his own skin, changing regularly into a mutant monkey, a mirror ball, a dancing rabbit, an alien lizard… A Limb regularly plays at Cat's Circus, Burn 2 (official virtual version of Burning Man) and for several special events; it is often accompanied by a live visual of SaveMe Oh (PB).
Livio Korobase (It) - Organisation et scenography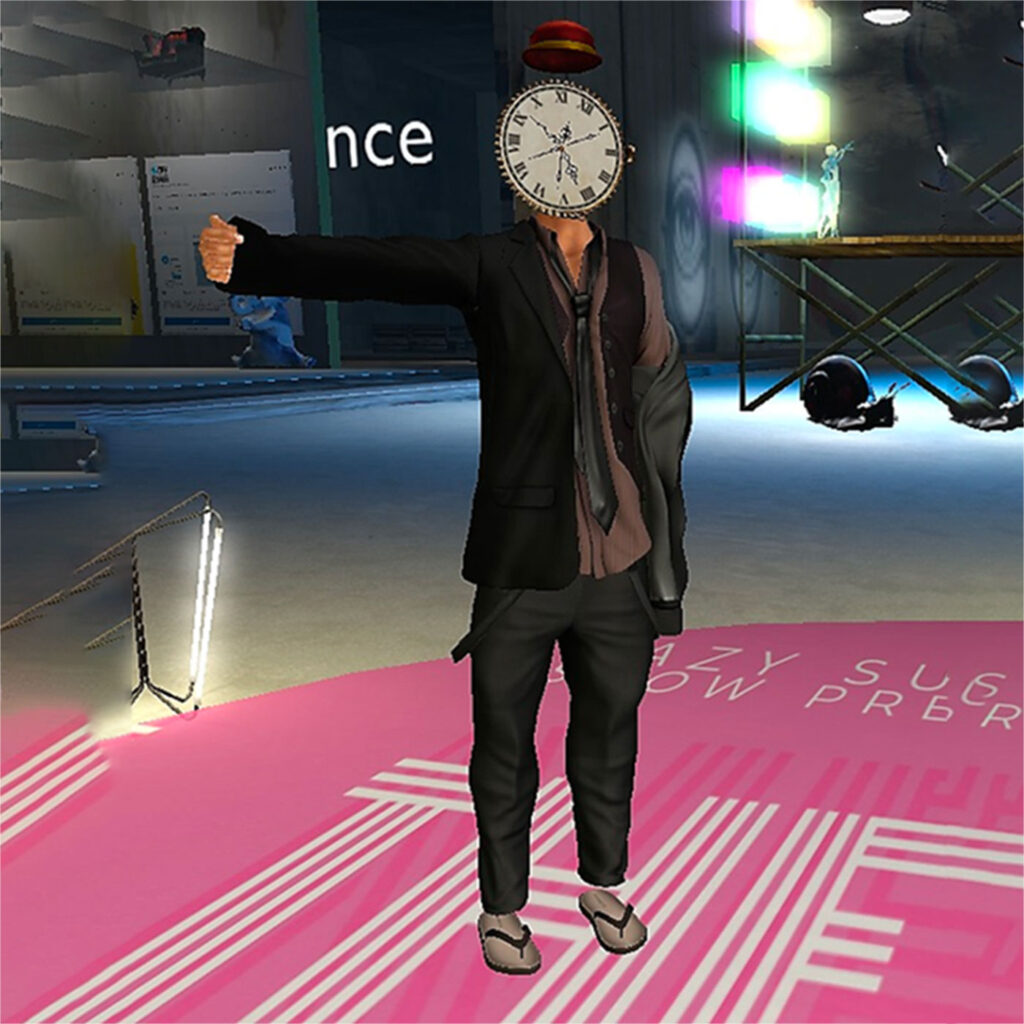 Livio Korobase is an old sound addicted country gentleman that loves music and vibrations, preferably the good ones. He began his career as a musician, playing with a bass of an unknown brand. After receiving the stigmata on the fingertips, he moved on to computers, Atari ST, and began to self-hypnotize with patterns and sequences.
His work explores the relationship between Bauhausian sensibilities and copycat violence. With influences as diverse as Rousseau and Joni Mitchell, new combinations are manufactured from both orderly and random layers. He is fascinated by the essential unreality of meaning. What starts out as contemplation soon becomes corrupted into a tragedy of lust, leaving only a sense of decadence and the unlikelihood of a new reality. As subtle replicas become distorted through diligent and critical practice, the viewer is left with a tribute to the inaccuracies of our culture.
He is also a frequent user of random artistic text generators…
How to attend the event ?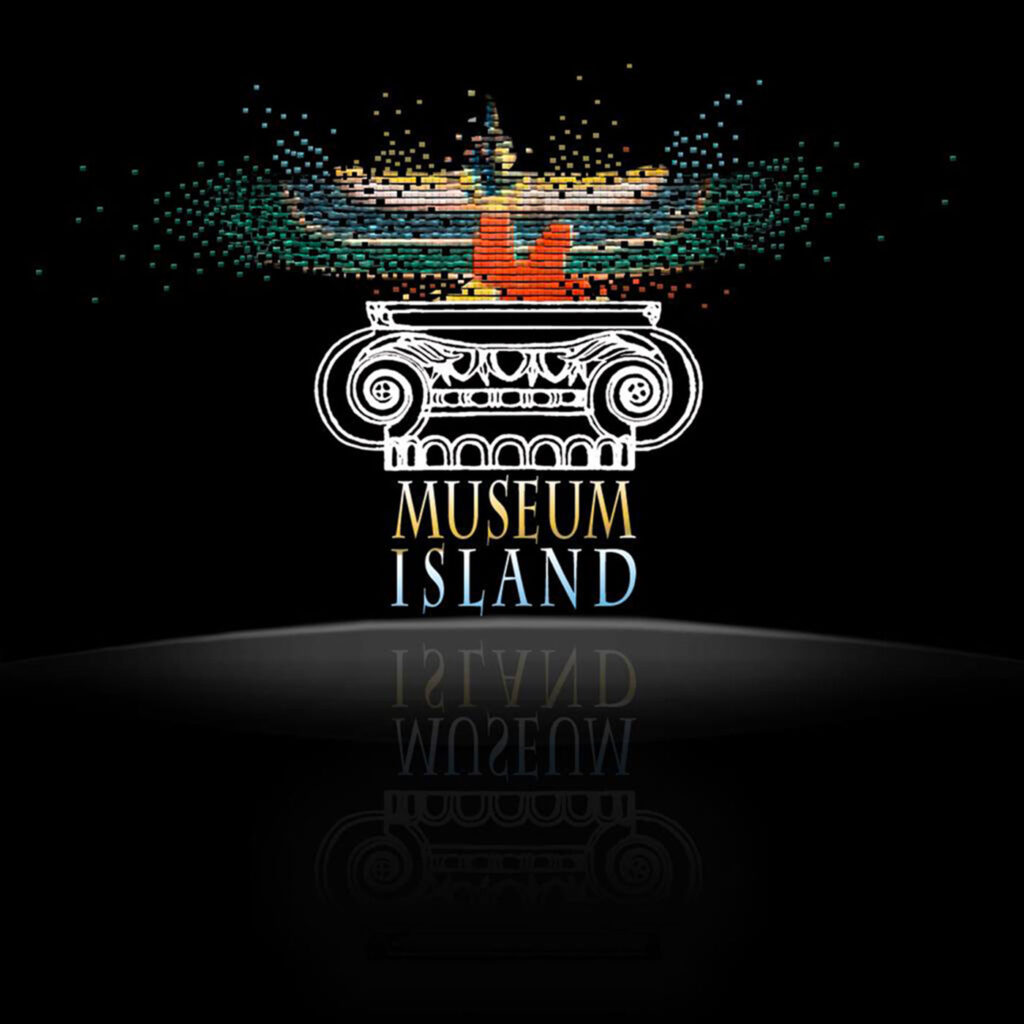 Please note: attending this event requires registration in Second Life, downloading a software and an introduction to its use (you will easily find a tutorial on the Web depending on the software you have downloaded). We advise you to do what is necessary at least one day before the event in order to familiarize yourself with the not very intuitive controls of this software.For those who would not be able to connect to Second Life, a Youtube streaming video solution is under consideration. It will also be possible to follow the concerts in audio streaming.
Second Life website: secondlife.com
Firestorm, the most used software to access Second Life: firestormviewer.org
Transonic Second Life Festival #1 (Winter 2020-21)
Informations
15.07.2023 | 21:00 (heure Europe Centrale) – 12:00pm (SL time)
Organisation et scenography : A Limb & Livio Korobase
Curators : Didié Nietzsche, Philippe Franck
Free
Production
Transcultures/Transonic, Pépinières européennes de Création. With the support of the Minister-President of the Federation Wallonia-Brussels
Initiated in the framework NoLA – No Lockdown Art, programme Creaconnection. As part as City Sonic 20 Years.
Credits (background banner) : Jules Nerbard