07.07.2023 | Nos zones floues de Messa Haddad (Dz/Be) – Closing concert by Christophe Bailleau (Fr/Be) | La Perche Bruxelles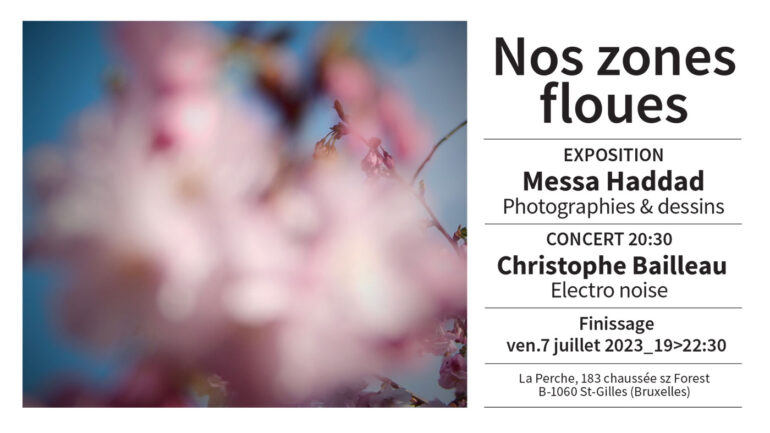 For the end of his exhibition "Nos zones floues" (Our blurred zones), the Belgian-Algerian artist Messa Haddad invited Christophe Bailleau, French multidisciplinary artist of Breton origin and based in the Wallonia-Brussels Federation for twenty years. This one will propose an electro-noise concert that will close an exhibition where Haddad's photographs and drawings were presented, an exploration of intermediate zones, preliminary spaces and indeterminate and troubled contact zones.
Messa Haddad (Be)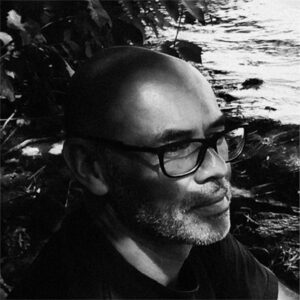 Between black light and sparkling shadow, the artist explores the sensation of the passage of time. Like a silver contact sheet, it transcribes poetic, mysterious and enigmatic stories
His photographic compositions evoke souvenir photos as false pasts: What happened? Is it a dream or the garden of our delights?
Born July 13, 1967 (Virton Saint-Mard) to a Belgian mother and an Algerian father, he spent his childhood in Dusseldorf (De) and then in Algiers (Dz). Diploma in Plastic Arts, communication section of Saint-Luc (Tournai), he lives and works in Brussels since 1995.
Christophe Bailleau (Fr/Be)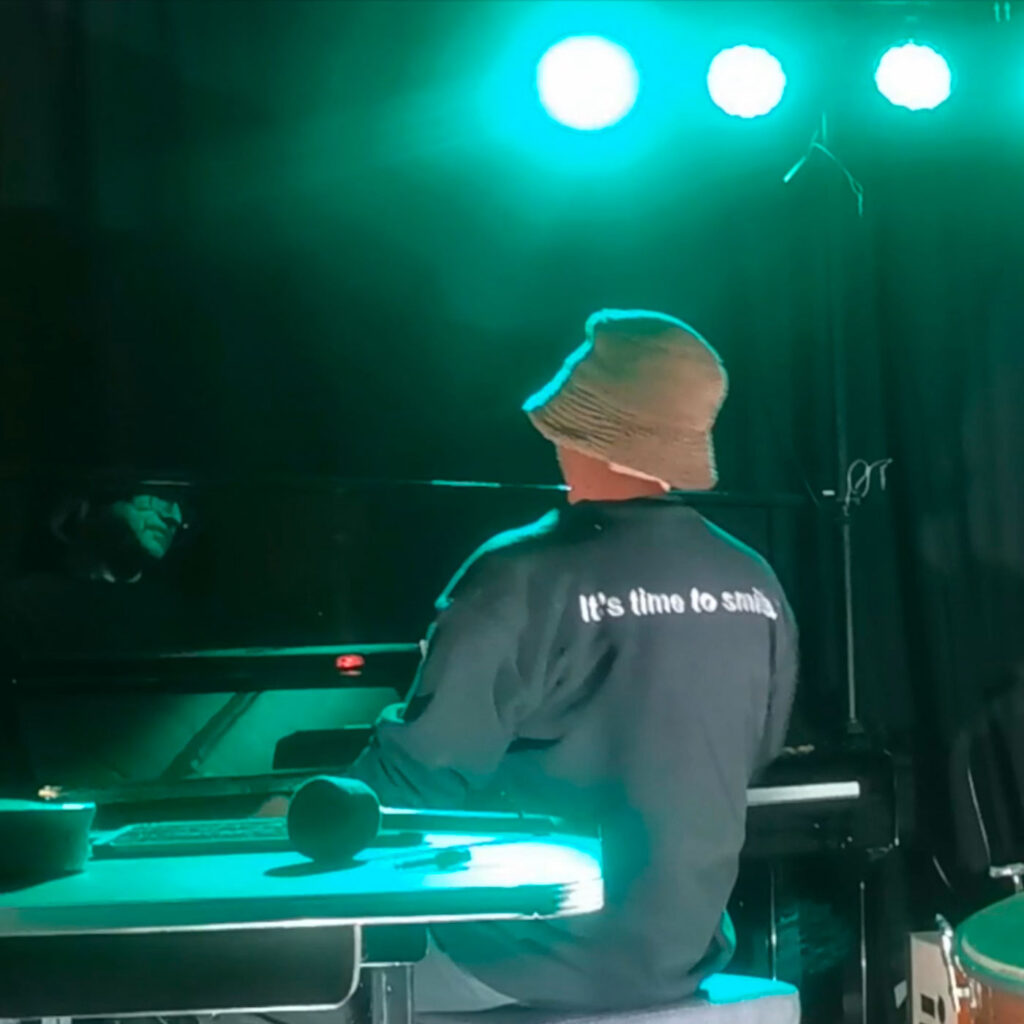 French pluridisciplinary artist  ( music but also short films/video, photography, soundtracks for theatre, dance, installations, writing…)based in Belgium, Christophe Bailleau  has officiated for more than twenty years at the on the edge of electronica, acoustics, ambient, concrete music or even harsh noise (within the very radical duo PRISM), with around twenty solo releases, a lot of collaborative projects and participations in numerous compilations of experimental music.
Two years ago, IRM published the EP "Persistance", a generous collection of collaborations (Paradise Now, Jules Nerbard, A Limb, Prism)  of about forty minutes halfway between cosmic reverie and mystical trip, including the fantastic "Shooting Stars Can Last" (in partnership with Transcultures/Transonic-Pépinières européennes de Création) released on last year at Optical Sound (featuring some sound artists friends of his, such as Paradise Now, A Limb, Konejo, aMute…) takes on a kind of continuity by further expanding the field of possibilities.
Dreamlike ambient and incantatory pop, mutant kosmische musik and cinematographic noise, contemplative drone and lyrical electronica collide with a real sense of narrative progression.
Informations
07.07.2023

Ending event : de 19:00 à 22:30

Concert : 20:30

La Perche
Chaussée de Forest 183, 1060 Saint-Gilles
Production
La Perche
With the support of Transcultures.
In the framework of City Sonic 20 YEARS.