07.10.2023 | Fragments#Rimbaud – Gauthier Keyaerts (Be) | Nuit Blanche de Charleville-Mézières – TCM (Fr)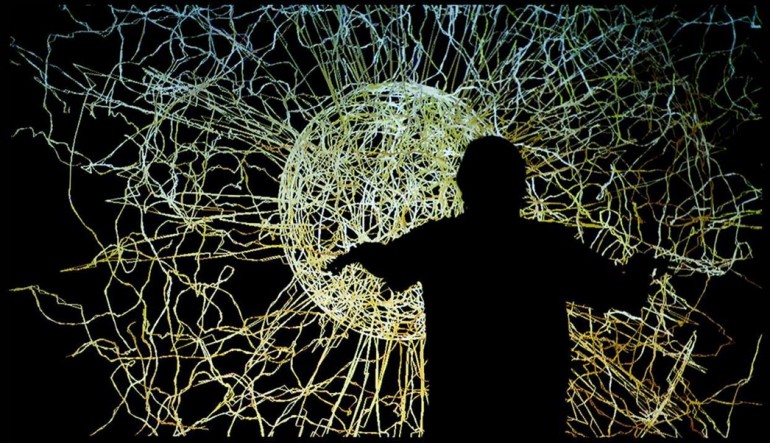 Fragments#Rimbaud invites you to "remix" Rimbaud's work (in the hometown of the poet), through a multimedia, immersive experience, based on cutting-edge digital technologies, capable of constituting a true sensory journey.
Imagine an innovative, futuristic device, where body and machine form only one entity in constant dialogue, where the interaction between the virtual and the real creates shapes and emotion.
Gauthier Keyaerts (Be)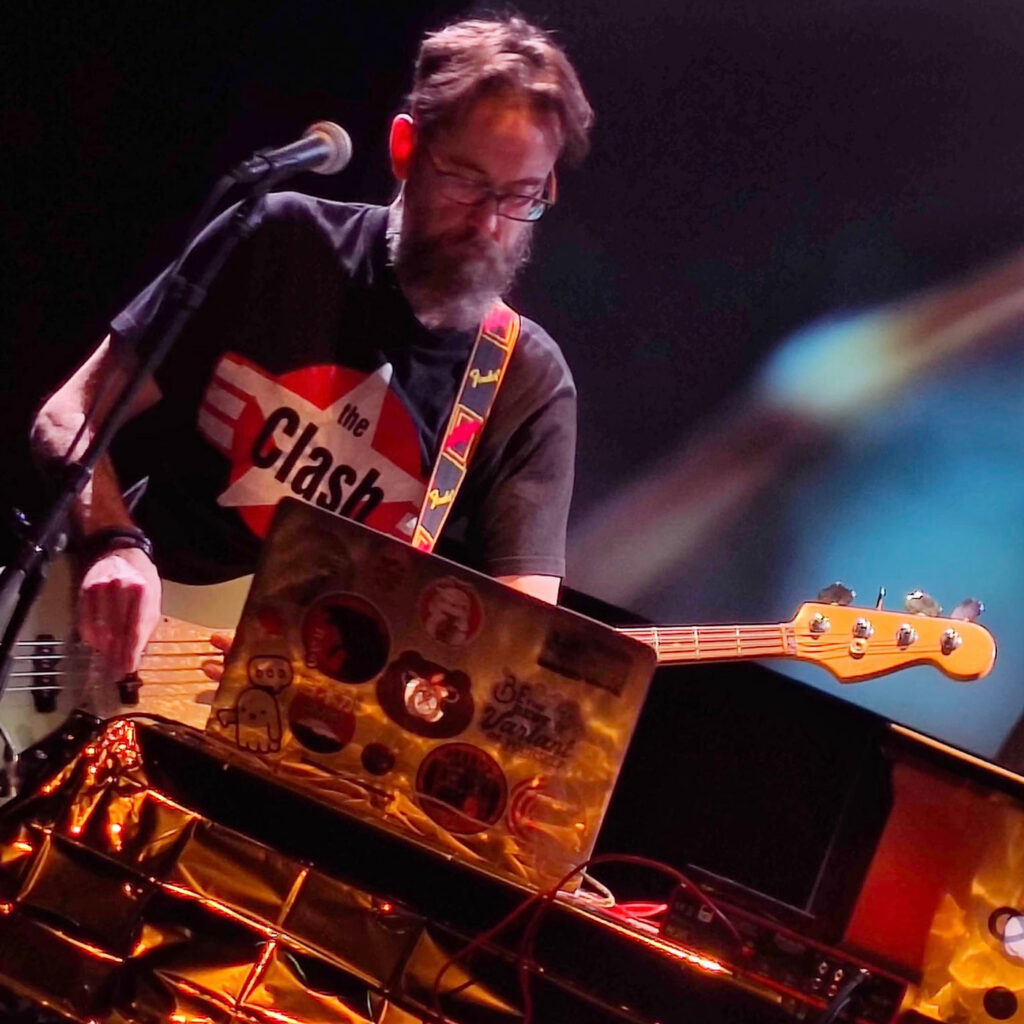 Gauthier Keyaerts questions 'matter' through sound and through still or moving images, in an interactive and complementary style. Sonic artist (several albums published on Sub Rosa and Transonic as well as installations and performances broadcast internationally) and interdisciplinary, he bases his work on two essential elements:
a radically materialist approach, a real call to rediscover our senses whether through sound or image
a willingness to communicate with the public, to generate a free and open space of reflection.
His favorite subjects are life, nothingness, the beauty of insignificance, the elements, time, and memory.
Fragment #43-44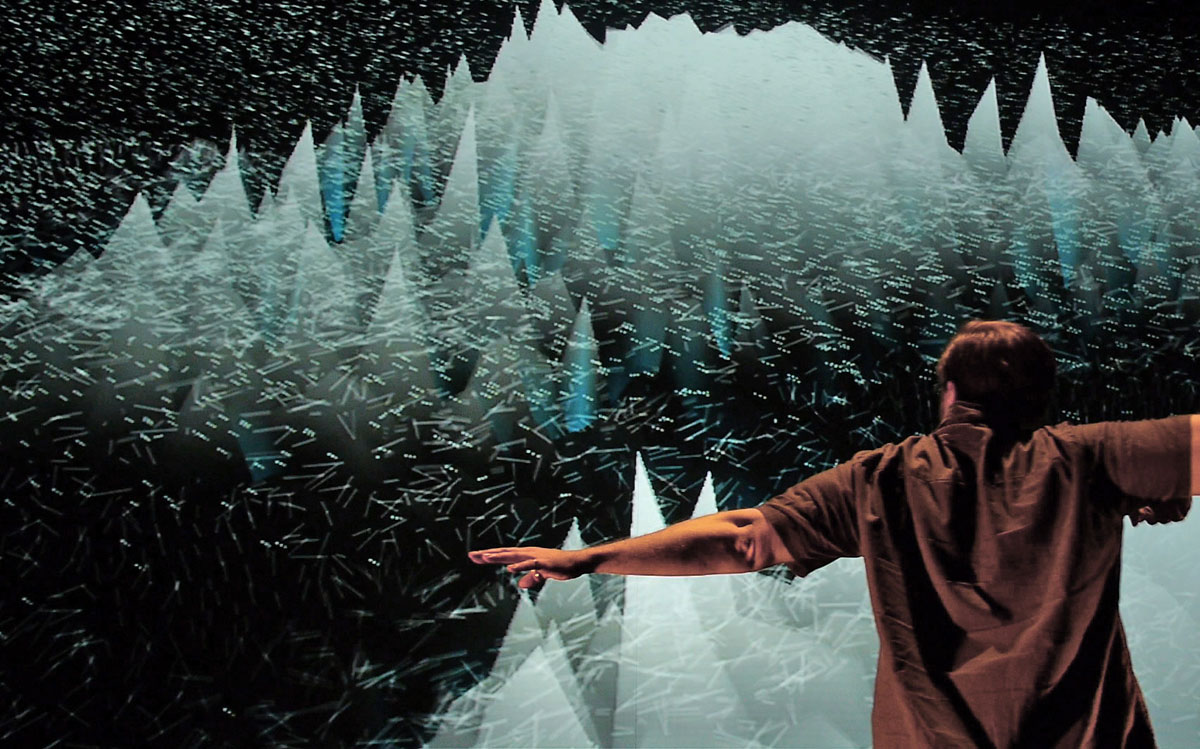 A hypnotic performance, Fragment #43-44 combines musical improvisation, cinematic soundscapes, and visuals generated in real time thanks to a gestural grammar as unique as it is intriguing: via pre-determined movements, the performer triggers/works the sounds of his choice which in turn have an effect on the visuals and vice versa.
An immersive experience for the viewer, Fragments#43-44 constitutes a true sensory journey, sophisticated in its approach, but resolutely accessible to all.
In addition to the installation and performance, Fragments#43-44 is also an album/Vinyl by Gauthier Keyaerts released on the Transonic label.
> Visuals: François Zajéga. Sound / spatialization engine: Yacine Sebti. Texts extracted (and read by the author) from the book Five American letters from Rimbaud by Jean-Marc Desgent, written during a residency at the Rimbaud Museum (2010). In collaboration with Poésie is Not Dead.
> An iteration of this unique device was presented at City Sonic, Ars Musica (Belgium), at Printemps des Poètes (Québec), at the Digital Art Festival Taipei (Taiwan), at Videoformes (Clermont-Ferrand), at FIAV (Casablanca), at Bains Numériques ( Enghien-les-Bains), MUDAM (Luxembourg), Bastia (Free Zone), etc.
Informations
07.10.2023 | 20:00
Théâtre de Charleville-Mézières
Rue du Théatre, 08000 Charleville-Mézières, France
Free entrance
Production
La Nuit Blanche de Charleville-Mézières is a production of the town of Charleville-Mézières
Fragments#43-44 was co-produced by Numediart (University of Mons), Back from the Deaf, Transcultures. With the support of the Wallonia-Brussels Federation (digital arts).