22.10.2023 | Barbara Drazkov Drążkowska (Pl/Be) @ Nuit du Beau Tas | Maison d' Erasme (Bxl)
Posted on

16/09/2023

in 2023, Agenda, All news, Artists, Belgium / FWB, City Sonic, City Sonic 20 years, Concerts, Festivals, Nuits du Beau Tas, Partners, Production, Projects, Soundart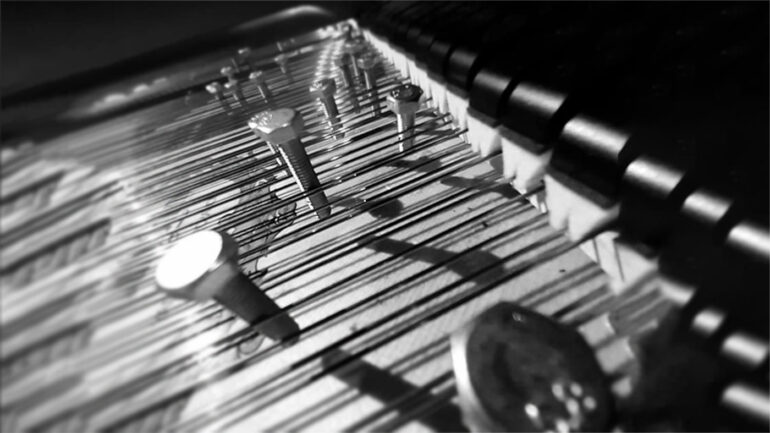 It is with great pleasure that Transcultures supports the Nuit du Beau Tas in October 2023 for 2 exceptional concerts. The first will give you the opportunity to discover or rediscover the Polish artist Barbara Drazkov Drążkowska who will offer us personal works for prepared piano and harpsichord in this sublime and timeless Erasmus House…
A few screws, adhesive tape, wine corks, assembly paste, a few jar lids, wooden elements, plastic screws between the strings and on the strings, sometimes also pins in the felt of the hammers – the instruments thus modified sound like drums, bells, Tibetan singing bowls, harpsichord or handpan – explains Barbara Drazkov Drążkowska, who composes and arranges the music for prepared pianos.
Barbara Drazkov Drążkowska (Pl/Be)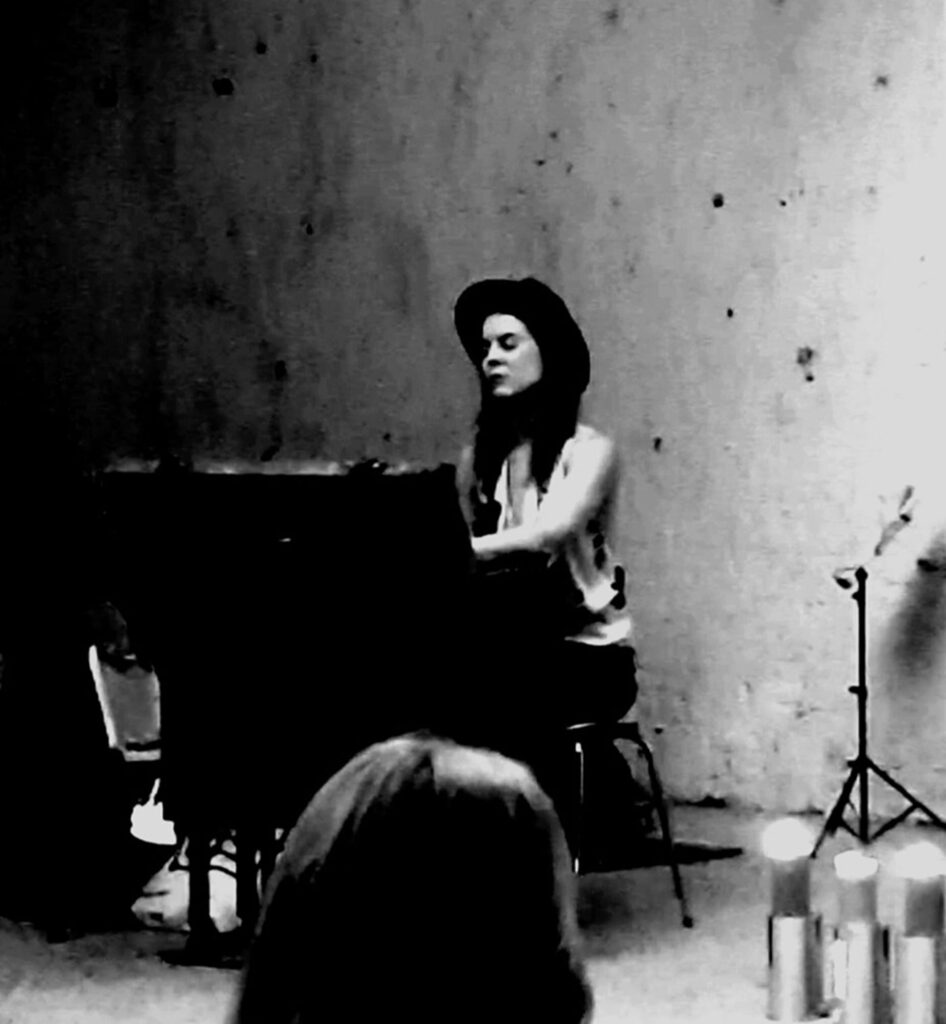 Barbara Drazkov Drążkowska – pianist with an unconventional approach to music, has performed at many festivals and concert halls around the world – Sydney Opera House, Beijing NCPA, Rome Auditorium, Warsaw Autumn, Enter Enea Festival in Poznań, etc.
She is constantly looking for new means of expression: playing in the dark, with night vision goggles [The Invisible Pianist], with Edison phonographs [Wax Music], doing her own concert tour by bicycle [Green Pianist]… She creates her own recognizable artistic language by combining musical, performative and theatrical elements.
She has collaborated with artists such as Paweł Mykietyn, Agnieszka Duczmal, Leszek Możdżer, Nicholas Lens, Sidi Larbi Cherkaoui, David Dawson, Szymon Brzóska, María Pagés, Manjunath BC. She has performed at festivals and concert halls around the world (including the Sydney Opera House, Beijing NCPA, Rome Auditorium, Tokyo Bunkamura Theatre, Tokyo National Opera). Amsterdam).
As a composer, she has collaborated, among others, with the Szwalnia Theater in Łódź (music for the play "God of Small Things"), with the Animator festival in Poznań (music for the animated films of Sumito Sakakibara), with the Eastman Company in Antwerp (music for the play "Genesis"). As an arranger, she has translated for prepared piano, among others: music by Krzysztof Komeda (duet with saxophonist Bartosz Smorągiewicz) or psalms by Mikołaj Gomółka (duet with bass-baritone Maciej Straburzyński).
Nuits du Beau Tas - Festival NBT
This intimate, warm and experimental festival presents alternative culture meetings every year , a real prospective cultural offer that will make you discover or find a panel of heterogeneous artists. The programming therefore covers a wide range of genres, ranging from dark and psychedelic rock to the latest contemporary and improvised expressions, passing through electronics.
Pierre-Jean Vranken, former programmer at Botanique, organizes the Nuits du Beau Tas, this "alternative-iconoclastic meeting of a fifty-something tempted by dissidence, from wrestling to contemporary music"…
Read the article by journalist Philippe Cornet published for Le Vif in 2017 (french)
Informations
22.10.2023 | 18:00
Maison d'Érasme & Béguinage

Rue de Formanoir 31, 1070 Bruxelles
Production
A Maison d'Erasme production with Les Nuits du Beaux Tas.
With the support of Transcultures. As part of City Sonic 20 Years