06.11 > 30.11.2023 | Spirit of Vilnius – Exhibition + collective performances | Rotušė (Vilnius – Lt)
Posted on

12/10/2023

in 2023, Agenda, All news, Artists, Arts Numériques, City Sonic, City Sonic 20 years, Exhibitions, International, Partners, Production, Projects, Soundart, Video Arts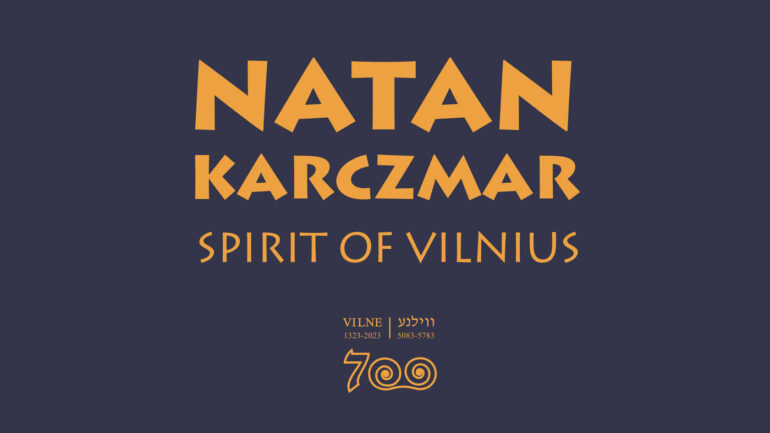 The transdisciplinary artist and curator Natan Karczmar will present at Rotušė, the former Vilnius Town Hall, the historical pictural works of his father Simon Karczmar and his own exhibition "Spirit of Vilnius". His father's exhibition was inspired by Shtetl Dieveniskes, a small Lithuanian village whose population before the last world war was partly Jewish. It also shows Safed in Israel as well as Jerusalem and the kibbutz.
The Spirit of Vilnius exhibition is a tribute to Grand Duke Gediminas who in his letters written seven centuries ago invited all people of good faith to come to Vilnius and practice their religion freely.
The result was a tolerance which allowed the city to have for a long time as many synagogues as churches and to be named by Napoleon "The Jerusalem of the North".
Spirit of Vilnius is produced with the collective participation of artists whose media are video, photography, mosaic, sculpture as well as performances. Many places of worship are presented there.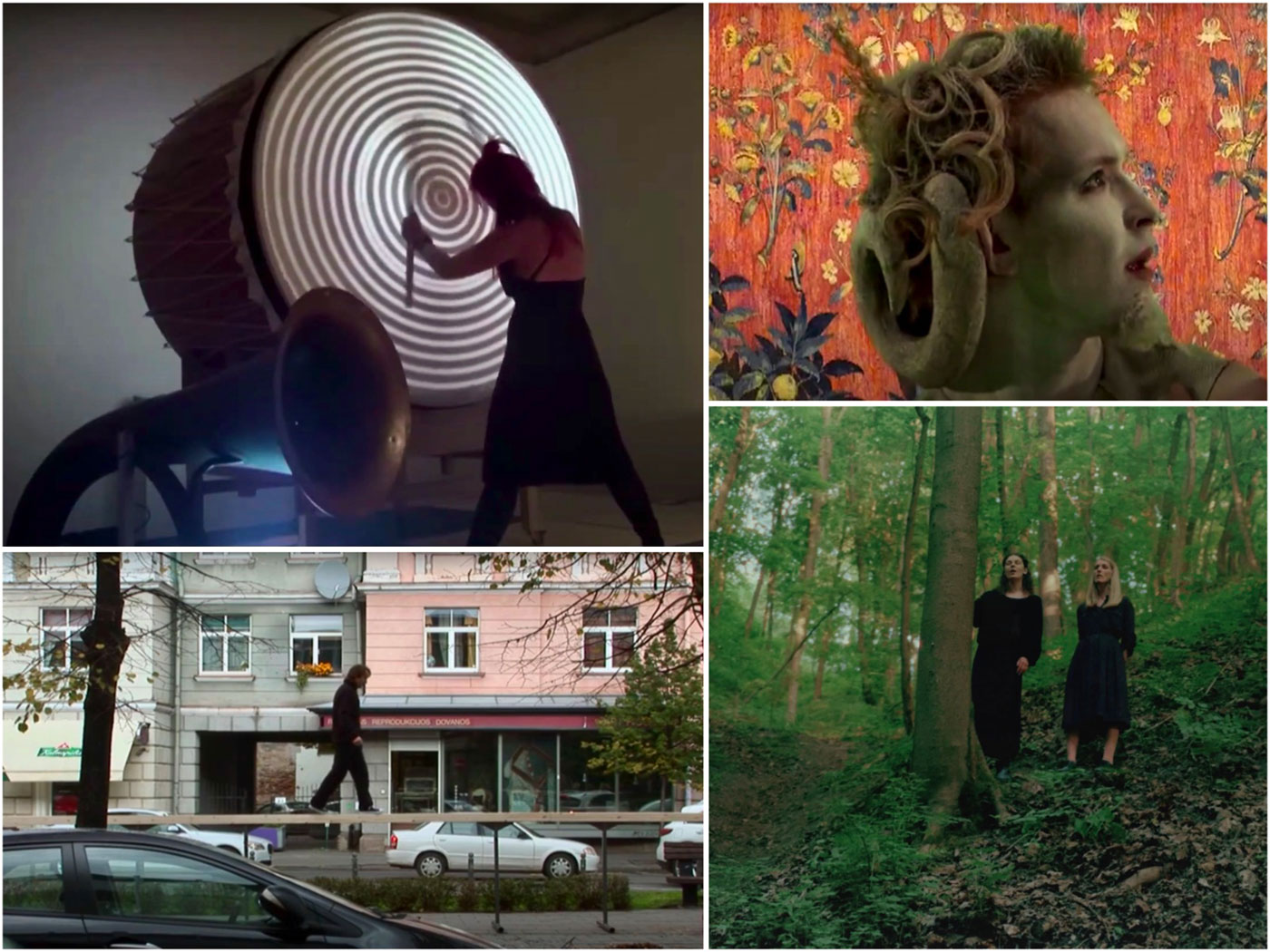 Spirit of Vilnius
The "Spirit of Vilnius" exhibition (+ interdisciplinary events) is a celebration of Vilnius's rich heritage, a testament to the creativity of its people, and a tribute to the diverse cultures that call this city home.
With the exhibition Spirit of Vilnius turning to his Lithuanian and Jewish heritage, Natan Karczmar and his collaborators explore the themes of identity, culture, and spirituality through photography, video, sculpture, sound art, poetry mosaic, scenography and performance.
Natan Karczmar started his creative activity in the sphere of communication art and became a member of the Aesthetics of Communication group in 1983, continuing his activities in Vilnius for the last five years while presenting his father Polish painter Simon Karczmar (1903-1982) works inspired by the Dievenishkes Shtetl.

Natan Karczmar reminds us that Vilnius, which also has long been known as the Jerusalem of the North, is a city with a rich and diverse history. It is a place where many faiths, religions, and cultures have coexisted for centuries, inspired and connected by the letter of Grand Duke Gediminas, welcoming everybody of goodwill to come to Vilnius.

The opening of Natan Karczmar's Spirit of Vilnius  and his father's Universe exhibitions will take place on the 6th of November at 18:00 in the Vilnius Town Hall. The exhibitions will be open until the 30th of November, and additional events will be announced. Natan Karczmar has imagined the main concept of the exhibition Spirit of Vilnius, (where he has been living for a couple of years) contributing his photographs taken during the COVID-19 pandemic and archives from various cultural moments, allowing viewers to experience Vilnius through his personal lens and rich cultural history.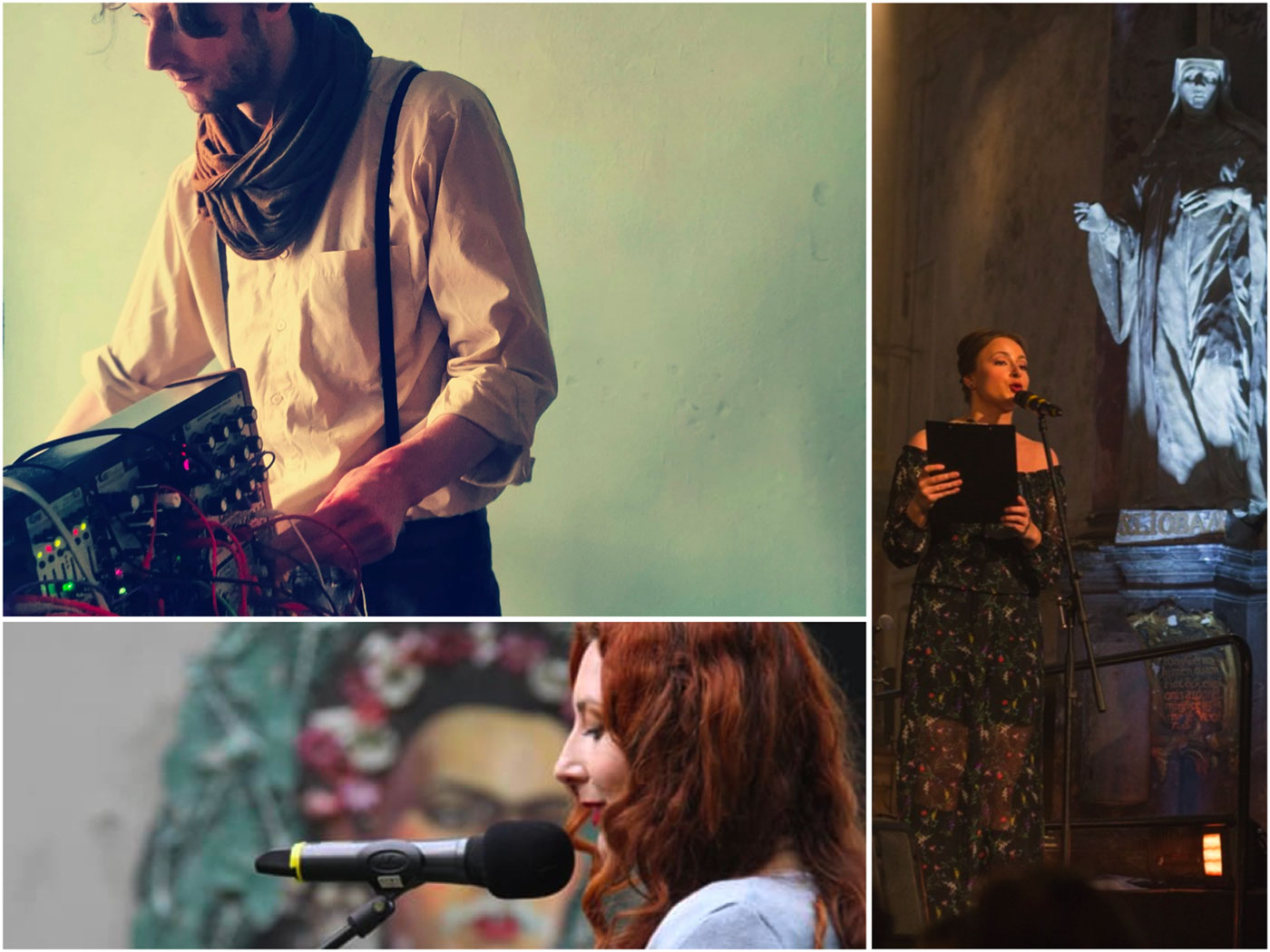 Curators and guest artists
Multimedia artist Gleb Divov has meticulously crafted the exhibition's visual narrative. Interdisciplinary artist/performer Kotryna Žilinskaitė has curated the video program that provides a dynamic perspective of Vilnius, combining various videos and movies to convey the city's spirit.
Photography works
Vilnius Churches: Agnesa Griguolaitytė's photographs of Vilnius's churches showcase the city's religious diversity and architectural splendor.
Vilnius Synagogue Photographs: Vladimir Levin's photographs, sourced from the catalog of Hebrew University Jerusalem, offer a unique glimpse into the historic synagogues of Vilnius.
'Faiths in Vilnius': Petras Baronas takes us on a visual journey exploring the various faiths and their cultural significance within Vilnius.
Vilniaus Senamiesčio Atnaujinimo Agentūra: these photographs of Vilnius city architecture provide a presentation inviting you to discover the captivating story of Vilnius through its buildings.
Visual and sound artists
'Vilnius – Jerusalem of the North': Aleksandra Vilimaite's mosaic art connects the historical dots between Vilnius and its significance as the "Jerusalem of the North."
Archives and Collage: Lulas Žalalis utilizes archives and collage techniques to piece together a multifaceted narrative of Vilnius's history and culture.
Sound Sculpture created by sound and visual artist from Turkish origin Hasan Alp Celikel: an auditory experience, resembling a celestial vine, inspired by the angels, a common symbol of Vilnius.
Video & film creators
excerpts from the "The Great Synagogue," film by French director Loïc Salfati offering a cinematic exploration of Vilnius's Jewish heritage.
 "Gyvata" is a compelling video created by Kotryna Kvedarytė that delves into the essence of life and nature in Vilnius with the sounds of baltic polyphonic singing.
Selected videos from the "Jansas TV" series by Evaldas Jansas providing an insightful look into the city's art and culture.
Algimantas Lekevičius'"first part of the Užupis mass" offers a unique reference to cultural and immersive life by the famous late filmmaker Jonas Mekas in Vilnius.
'Videocolectives"(coordinated by Gleb Divov):  a collection of young artists' works about Vilnius showing the city's artistic evolution.
Kotryna Žilinskaitė and Petras Baronas series "Faithes in Vilnius" is a video journey, which invites the viewer to reflect on the importance of tolerance, understanding, and the harmonious coexistence of different belief systems.
Vytautas Ratkevičius presents a selection of videos about artists creating in Vilnius, shedding light on the city's thriving creative scene.
Almantas Grikevičius' movie "Time Goes through the City",  a captivating piece from the Vilnius Cinemateq collection.
Other contributors to Spirits of Vilnius include Ingrida Vičiulyte, Monika Andrijauskaitė, Tomas Čepaitis, Rimgailė Miselytė and Vytautas Tumėnas.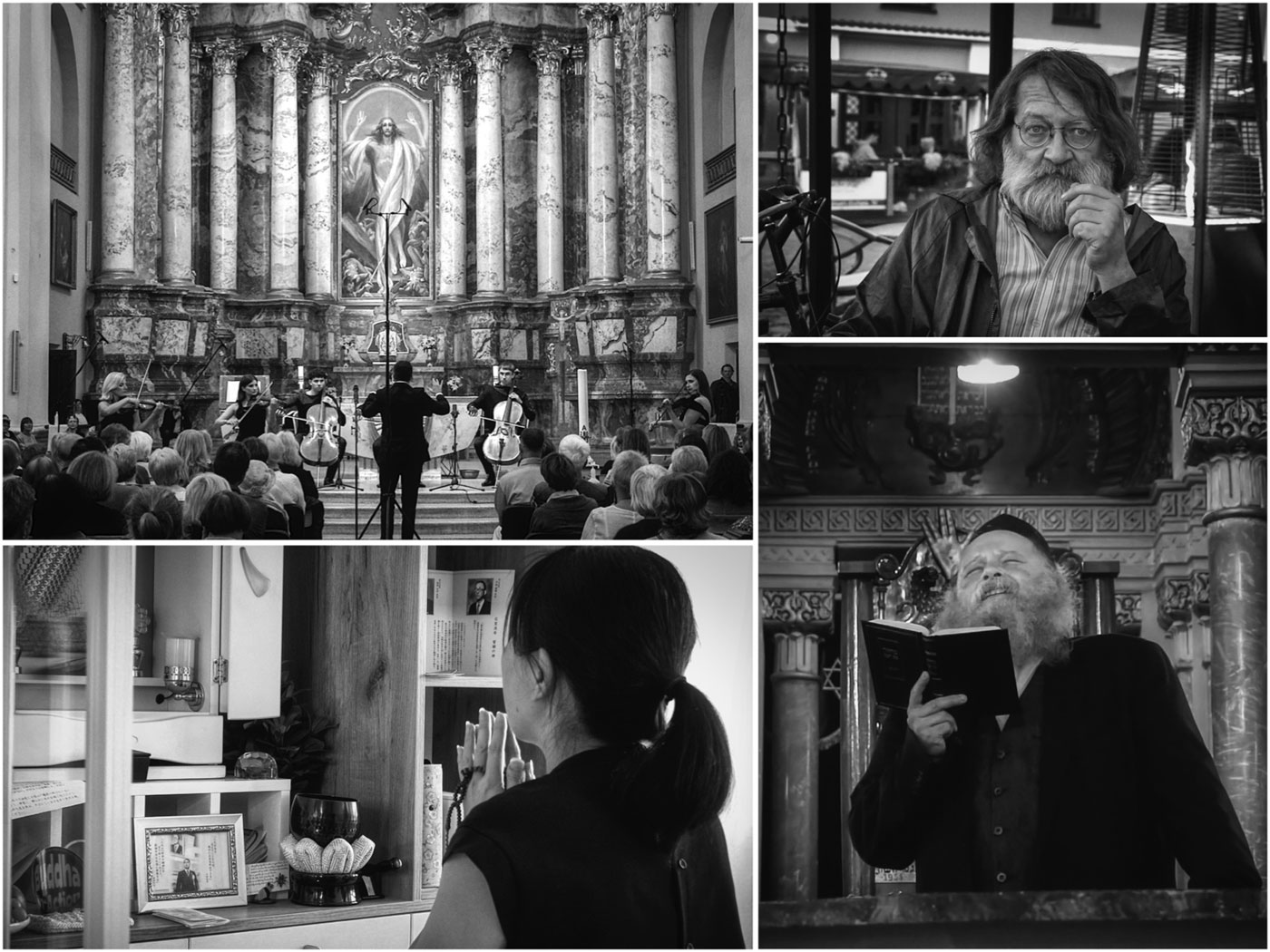 06.11.2023 | Opening night (performances)
featuring performances by
Indrė Valantinaitė: an accomplished poetry author who will read a selection of her evocative poems.
Kristina Švenčionytė: actress/performer playing with words of poet Sigitas Geda's poem "Vilnius ballad".
Kotryna Žilinskaitė:  an intense interdisciplinary performance combining vocals and movement.
Jokūbas Preikša and Gleb Divov: live set of electronic music with captivating and immersive atmospheres.
Augustė Jūra: a cellist and singer, sharing Spanish and Lithuanian folk songs.
Curated by Natan Karczmar in collaboration with Gleb Divov.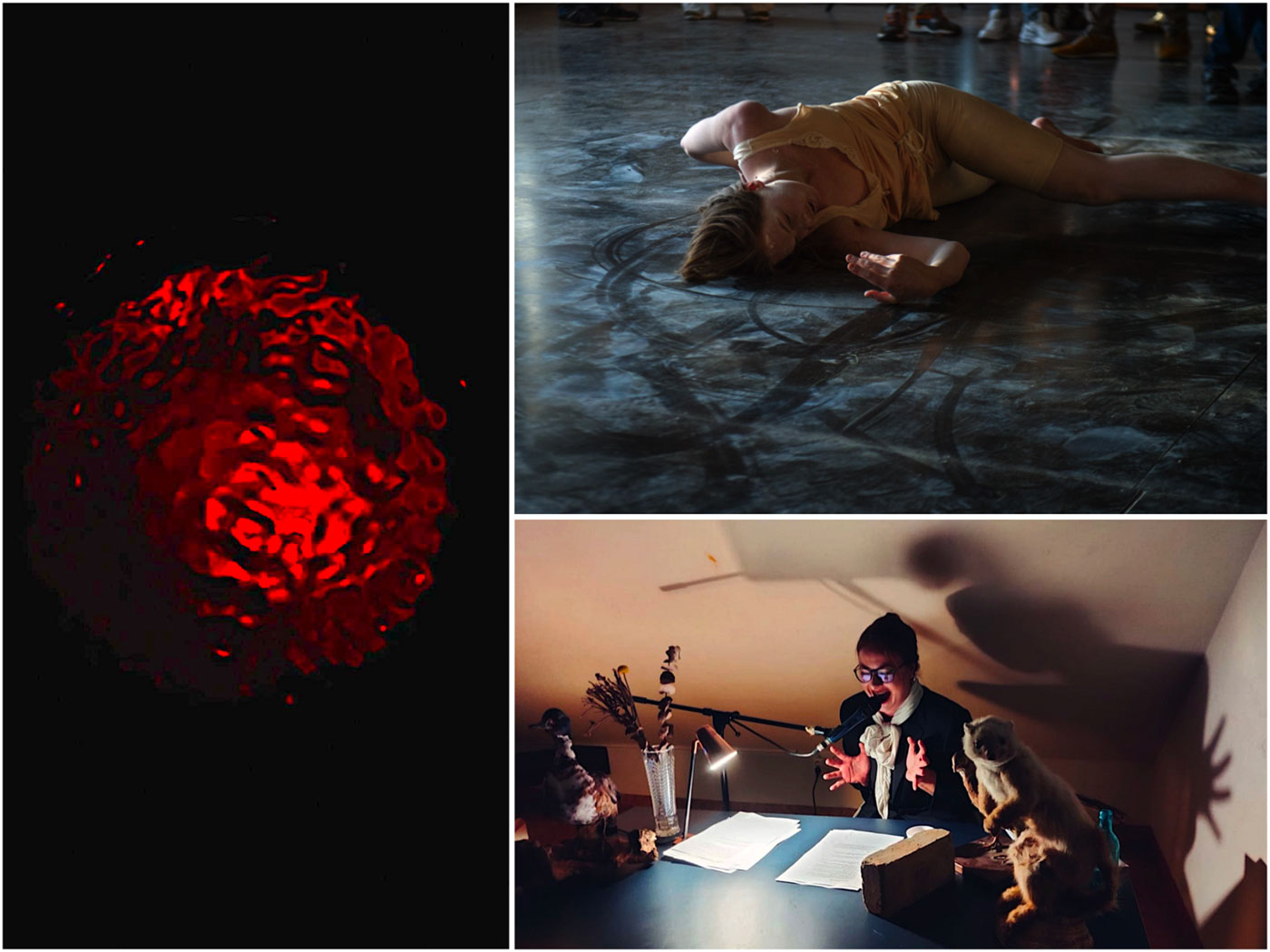 Natan Karczmar (Fr)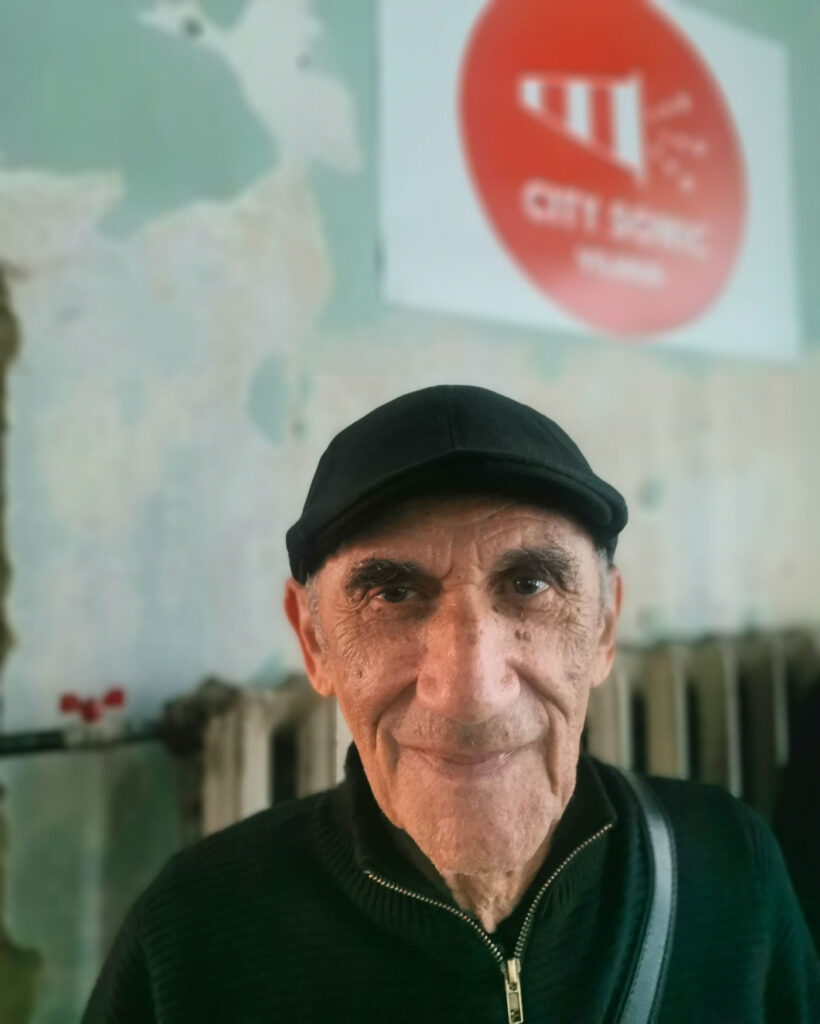 Born in 1933 in Paris. His work, both relationnist and visual – also a precursor of a multimedia approach.
His work includes the founding of Museums of Film on Art in Canada, Mexico, and the United States, the Théâtre du Center Canadien d'Essai in Montreal (1962), painting and photography exhibitions in Paris and New York, video and network installations, performances in the art of communication. In 1983, he joined the Aesthetics of Communication group with philosopher Mario Costa and multimedia artist Fred Forest.
He currently lives in Vilnius where he collaborates with many artists from different disciplines on the Lithuanian scene.
Informations
06.11 > 30.11.2023
06.11.2023 | 18:00 – Opening performances
Free entrance
Rotušė (City Hall of Vilnius)
Didžioji g. 31, 01128 Vilnius, Lituanie
Production
An initiative of Natan Karczmar
With the support of Transcultures/City Sonic 20 years, European Pepinieres of Creation, FAYR Ecosystem and the Ministry of Culture and Innovation of the Republic of Užupis.