Newsletter mars 2012
À un mois du lancement des Transnumériques, Biennale des arts et cultures numériques pilotée par Transcultures, nous vous proposons plusieurs performances, concerts, conférences, ateliers jeunes publics, … qui égaieront en Fédération Wallonie-Bruxelles ces temps de grisaille globale. Haut les cœurs, cultivons notre soleil intérieur et l'éloge de la différence partagée !
Before the launch of the biennale of digital arts and cultures Transnumériques initiated by Transcultures (11 April > 14 July), we propose here and there some hybrid performances, trans concerts, sonic lectures to enlighten this month. In these grey global times, let us cherish our inner sun and essential difference!
01.03.2012
Du sonore au visuel, jusqu'au silence
Conférence-lecture – Baudouin Oosterlinck
Mons – Carré des Arts – 10:00
Baudouin Oosterlynck est un artiste sonore à la croisée des disciplines : entre acoustique de l'objet et plasticité de l'écoute, il confectionne et collectionne des objets hybrides issus de son imagination. Il concentre avant tout son travail sur l'écoute active de son propre environnement et sa démarche artistique créative s'appuie sur le constat d'un besoin humain de ressentir le milieu dans lequel nous évoluons. Inclassable parmi ses paires, Baudouin parlera, ici, des circonstances souvent fortuites qui l'ont conduit à intégrer le visuel au sonore. L'expérimentation intuitive lui a fait découvrir des versants curieux proches de la physique et de la psychologie. Il abordera avant tout le début de sa carrière de 1975 à 1990 puis se penchera sur les variations du silence, réflexion qui ont habité sa création dans les années 90 : commentaires et comment taire ?
"From sound to image untill silence" : a lecture by Belgian sound/visual artist Baudouin Oosterlinck in the framework of a series of lectures on sound art and digital arts organised by Transcultures in partnership with the Visual Art School of Mons (in French only)
Dans le cadre du cycle «Emergences sonores et numériques», un partenariat Transcultures/Arts², ici en collaboration avec la Faculté d'Architecture et d'Urbanisme-UMons.
Carré des Arts(auditorium), 4a rue des Sœurs noires, Mons
entrée libre – free entrance
03.03.2012
t.r.a.n.s.i.t.s.c.a.p.e > Insert Coin
+ derniers jours de/last days of Corps et âmes
Centre culturel de l'arrondissement de Huy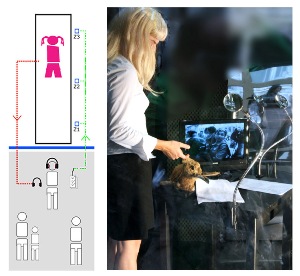 Corps et âmes vous invite à considérer la danse contemporaine à travers les arts plastiques élargis avec une performance Insert Coin (3.03.2012, de 20:00 22:00) du collectif t.r.a.n.s.i.t.s.c.a.p.e (Bruxelles) qui propose au passant-voyeur malgré lui, d'interagir avec trois performeuses (danseuse, actrice et chanteuse) qui évoluent dans un dispositif réagencé pour cet événement.
+ salon d'écoute proposé par Philippe Franck avec des musiques pour la danse belge (Todor Todoroff, Thierry De Mey, Jean-Paul Dessy, Maximalist !, Philippe Jelli, Noise Makers Fife)
+ exposition avec des œuvres visuelles-poétiques de Eve Giordani et Fré Werbrouck, la vidéo Overgame de t.r.a.n.s.i.t.s.c.a.p.e et l'installation vidéo Prélude à la mer de Thierry De Mey, qui se clôture le dimanche 4 mars.
Last days of the Corps et âmes (bodies and souls) interdisciplinary event on contemporary dance featuring an exhibition (with works by Eve Giordani + Fré Werbrouck, t.r.a.n.s.i.t.s.c.a.p.e, Thierry De Mey…), a pluridisciplinary interactive performance (03.03.2012), by t.r.a.n.s.i.t.s.c.a.p.e, Insert Coin (directed by Pierre Larauza and Emmanuelle Vincent) with 3 performers behind a window for your eyes and ears only!
Avenue Delchambre 7, Huy
entrée libre – free entrance
Dans le cadre de Alors on danse
20.03.2012
Trans-territorialités scénographiques
Conférence/lecture – Pierre Larauza
Mons >Faculté d'Architecture et d'Urbanisme > 11:45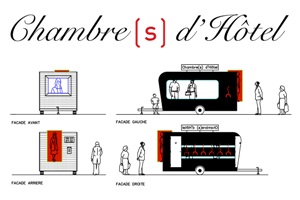 Co-fondateur du collectif t.r.a.n.s.i.t.s.c.a.p.e avec la chorégraphe Emmanuelle Vincent, l'architecte Pierre Larauza est un artiste pluridisciplinaire impliqué dans des projets collectifs et individuels dans les domaines de la danse, de l'architecture et des arts visuels. Il présentera l'approche plurielle scénographique dans les performances et dispositifs hybrides de t.r.a.n.s.i.t.s.c.a.p.e. Nourries d'un dialogue intime entre chorégraphie, architecture et monde numérique, ces créations proposent des dispositifs hybrides et protéiformes qui se greffent dans l'espace urbain.
Co-founder of the pluridisciplinary group t.r.a.n.s.i.t.s.c.a.p.e (Brussels) with choreographer/perfomer Emmanuelle Vincent, Pierre Larauza is an architect and multimedia artist. He'll present various hybrid projects by t.r.a.n.s.i.t.s.c.a.p.e. mixing choreography, architecture, urban environment and the digital arts.
Dans le cadre du cycle «Emergences sonores et numériques», un partenariat Transcultures/Arts², ici en collaboration avec la Faculté d'Architecture et d'Urbanisme-UMons.
Faculté d'Architecture, rue de Havré 88, Mons
entrée libre – free entrance
21.03.2012
Sonic kids workshop
Christophe Bailleau : Atelier de poésie sonore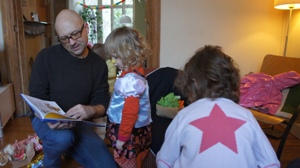 Dans le cadre du projet transfrontalier Espace(s) Son(s) Hainaut(s) (ESH) soutenu par la Commission Européenne (Interreg), et co-organisé par Art Zoyd, Le Phénix (Scène Nationale Valenciennes), le manège.mons en partenariat avec Transcultures propose le programme d'actions de sensibilisation du jeune public à l'écoute active et aux pratiques sonores : Sonic Kids. Dans ce cadre, une journée d'atelier autour de la poésie sonore (montage audio, jeux poétiques, collages, cut up, écoute critique,…) animé par le musicien et artiste pluridisciplinaire Christophe Bailleau, des jeunes âgés entre 7 à 12 ans, se déroulera à la Maison du Jazz (lieu à confirmer), 51 boulevard Dolez, Mons.
A sound art workshop in Mons for the kids (from 7 to 12 year old) by interdisciplinary artist and musician Christophe Bailleau on sound poetry (sound editing,listening experience, cut up, poetic games,…) in the framework the programme Espace(s) Son(s) Hainaut(s) supported by the European Commission (Interreg IV)
Infos: lucie.transcultures@gmail.com
+ 32 (0) 65 590889
24.03.2012
Very Mash'ta – live set Mons versus Montreal+ DJ Next Baxter
VIA > Mons > Site des Arbalestriers> 22.00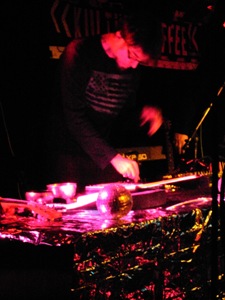 Dans le cadre du festival international VIA – "spécial Montréal" (performances, concerts, exposition du 20 mars au 1er avril) organisé par les manège de Maubeuge et de Mons, Mons2015 propose des soirées conviviales Tabarnacle avec notamment un set Mons versus Montréal, création musicale de Gauthier Keyaerts (alias Very Mash'ta) qui incorporera pour l'occasion des sources musicales de la scène indie québécoise, concert suivi par un DJ set groovy et hybride de Next Baxter …
+ salon d'écoute Montreal sonic proposé par Transcultures
For the VIA Festival (focus on Montreal) organized by le manège Mons/Maubeuge and their Tabernacle evenings (organized by Mons2015), Gauthier Keyaerts (aka Very Mash'ta) will create a live set using audio sources from the Montreal indie scene + groovy hybrid mix by DJ Next Baxter
+ audio alternative Montreal audio lounge proposed by Transcultures
Production : Le manège.mons, en partenariat avec Transcultures
28.03.2012
Transnomades #1
Livescape – performance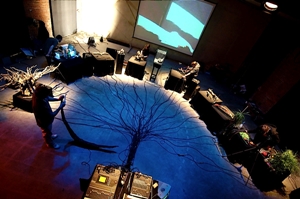 En partenariat avec Transcultures, le service culture de Saint-Gilles (Bruxelles) lance, à la Maison des Cultures, les Transnomades. Il s'agit d'une nouvelle série d'événements originaux interdisciplinaires et transculturelles ouverts aux nouvelles pratiques numériques et plus généralement aux cultures électroniques. La première soirée Transnomades présentera, le 28 mars, entre autres, une performance ludique et poétique du collectif montois Livescape qui joue des instruments inventés organiques et végétaux avec entre autres, une poule qui se fait percussionniste via un tapis interactif. A la fin du set, le public est invité à essayer ces étonnants objets musicaux. Le collectif liégeois Paracommandarts proposera une activité complémentaire surprise ainsi qu'une médiation culturelle en préparation de l'événement Connectic'arts (31.05 > 15.06.2012) reliant plusieurs lieux de Saint-Gilles avec des projets numériques dans le cadre de la Biennale les Transnumériques.
Transnomades is a new series of interdisciplinary and intercultural events launched by Transcultures and the commune of Saint-Gilles (Brussels) at La Maison des Cultures. The first Transnomades evening features an AV performance by collective Livescape using vegetal invented instruments, interactive chicken and loops of wood + surprise event by the Paracommandarts (Liège) and other trans videos and sounds.
Production : Commune de Saint-Gilles, Transcultures, Youpie Quand Même.
Maison des Cultures, 120 rue de Belgrade, Saint-Gilles (Bruxelles)
entrée libre – free entrance
Prochainement
Next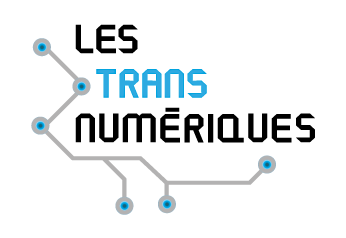 11.04 > 15.07.2012
Les Transnumériques#4
11.04 >15.07 – Bruxelles + Mons + Liège
Ouverture le 11 avril à l'ISELP, Bruxelles, avec l'événement McLuhan 101, découvrez l'agenda et les premiers éléments de cette «alter» biennale des arts et des cultures numériques conçue par Transcultures sur www.transnumeriques.be
Opening of the festival Les Transnumeriques at ISELP, Brussels, on April 11 with the event 'McLuhan 101', check the agenda and some info on this platform dedicated to the digital arts and cultures on www.transnumeriques.be