Newsletter May 2014
En mai, Transcultures est heureux de contribuer à la Big Data Week organisée pour la première fois en Belgique, participe aux ReWICs (Rencontres des territoires numériques innovants) à Charleroi, propose une série d'ateliers sonores et numériques et présente avec le manège.mons, la troisième édition de Sound'UP résultat de sessions défricheuses sonores et multimédia initiées et coordonnées par Art Zoyd. C'est aussi le moment de lancer deux nouveaux appels à contributions artistiques pour les Pépinières pour jeunes artistes à Mons et également le projet européen Park in progress qui sera comme pour l'édition montoise précédente, associée au festival City Sonic en septembre prochain.
In May, Transcultures is happy to contribute to the the Big Data Weekend organised for the first time in Belgium, participates to the ReWICs (meetings of innovative digital des territories) in Charleroi, offers a range of sound and digital workshops and present with of the manège.mons the third edition Sound'UP musical and multimedia sessions initiated and coordonated by Art Zoyd. This is also the time to launch a new call for proposals for the European Pépinières for young artists' residency in Mons and also to contribute to Park in progress, a nomadic European project which will be as in the previous edition in Mons associated with our festival City Sonic in September.
---
06.05.2014


(Big) Data Art
rencontre autour de la création artistique utilisant les données (massives) / meeting around the artistic creation using the big data

Mons

> Café Europa > 18:30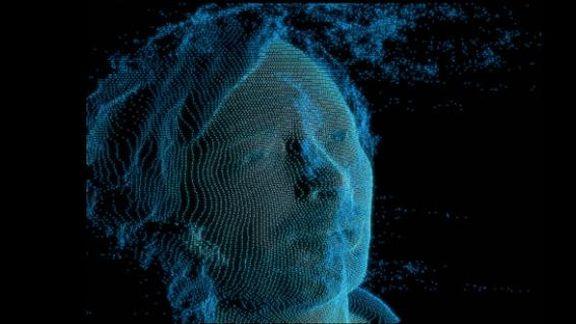 Pour cette Big Data Week 2014 coordonnée par le Mundaneum, à la Fondation Mons 2015, Jacques Urbanska (arts-numeriques.info, Transcultures) et Wolf Kuehr (respublica, Mons2015) présentent une introduction au (Big) Data Art au travers de différents exemples d'œuvres suivie d'une vidéo-conférence avec l'artiste Manuel Lima. Concepteur, auteur, conférencier et chercheur basé à New York, Manuel Lima est membre de la Royal Society of Arts, il est le fondateur de VisualComplexity.com et concepteur principal à la Codecademy.
La Big Data Week est un événement annuel thématique et communautaire autour des enjeux liés aux « big data » (qui désignent des ensembles de données tellement volumineux qu'ils en deviennent difficiles à travailler avec des outils classiques de gestion de base de données ou de l'information). Organisée depuis Londres, la #bdw2014 implique une quarantaine de villes situées aux quatre coins du globe proposent durant une semaine qui proposent plus de 300 événements dont des conférences, workshops, démonstrations, expos autour de la thématique ! Ces activités sont organisées dans l'optique de sensibiliser et d'informer le grand public aux enjeux du Big data. Cette 3ème édition est dédiée au thème de la société connectée, The Connected society. Du 5 au 11 mai, la Big Data Wallonia propose, dans ce cadre et pour la première fois en Belgique, une série d'événements et rencontres regroupant plusieurs partenaires de la société de l'information, de la formation et de la culture.
For this « Big Data Week Wallonia » coordonated by Mundaneum, in Mons, Jacques Urbanska (arts-numeriques.info, Transcultures) and Wolf Kuehr (respublica, Mons2015) provide an introduction to the (Big ) Data Art through various examples of works followed by a video conference with artist Manuel Lima. Designer, author, lecturer and researcher based in New York, Manuel Lima is a member of the Royal Society of Arts; he is the founder and principal designer of VisualComplexity.com to Codecademy.
The « Big Data Week » is an annual event theme and community around issues related to " big data". Organised from London, the Big Data Week 2014 involves forty cities around the globe offeringfor a week more than 300 events including conferences, workshops, demonstrations, exhibitions on the theme ! These activities are organized with a view to educate and inform the public about the issues of big data. This 3rd edition is dedicated to the theme of the connected society. From May 5 to 11, the « Big Data Wallonia » offers in this context and for the first time in Belgium, a series of events and meetings involving several partners in the information society, education and culture.
Organisation : Big Data Week (Wallonia), Mons 2015, Transcultures – coordination : Mundaneum
106, rue de Nimy
Entrée Libre / Free entrance
bigdataweek.com/wallonia(reprenant les différents événements de la Big Data Week /for a full info on the Big Data Week in Wallonia)
---
07.05.2014
ReWICs 2014
Conférence Jacques Urbanska
Underground 2.0… les nouvelles cultures numériques alternatives.
Charleroi

> La Géode > 10:40

Cette conférence propose une première introduction à un Net Art hacktiviste illustrée par de nombreux exemples d'œuvres connectées ou issues de la culture Web, qui utilisent les réseaux comme matière première de création et de militantisme. Si le terme Net Art regroupe encore aujourd'hui toutes une série d'œuvres conçues par, pour et avec le réseau Internet, des différences notables sont apparues entre ceux qui utilisent le Web pour produire des œuvres plastiques destinées à être diffusées via le réseau et quasi exclusivement sur écran et d'autres formes qui rompent avec cette configuration habituelle.

Avec l'arrivée du Web 2.0 et des réseaux sociaux à la moitié des années 2000, une nouvelle génération d'artistes s'est emparée de ces nouveaux territoires de création et de détournement. Leur hyperactivité, leur hyperproductivité et la viralité décuplée ont et amplifient toujours considérablement leurs présences. Plus rares et discrets sont ceux qui se sont attelés à explorer les réseaux comme moyen de réinventer les limites et les règles qui régissent l'Internet actuel, d'en montrer la fragilité ou d'accélérer sa dissolution dans la « vie réelle » (IRL). Ces derniers ont plutôt tendance à « sortir » de la dualité Web-Ecran, à utiliser les objets connectés ou à en inventer, à travailler sur des nouvelles interfaces hommes-machines, à créer des outils et des plateformes communautaires, ou tout simplement à mettre en place de nouveau réseaux indépendants d'Internet…

This lectures by artist/community manager Jacques Urbanska provides a first introduction to Net Art hacktivist illustrated by numerous examples of works connected or from the Web culture, using networks as a raw material for the creation and activism. If the term Net Art even now includes a whole series of works created by, for and with the Internet, significant differences were found between those who use the Web to produce visual artworks to be broadcast over the network and almost exclusively on screen and other forms that break with the usual configuration.

With the advent of Web 2.0 and social networks to the mid-2000s, a new generation of artists has taken over these new territories of creation and diversion. Their hyperactivity and their hyperproductivity tenfold virality and have always greatly amplify their presence. More rare and discreet are those who explore networks as a way to reinvent the boundaries and rules that govern the current Internet, to show its fragility or accelerate its dissolution in "real life" (IRL). These tend to "get out" of the dual – screen web, using connected objects or invent, to work on new man-machine interfaces, creating tools and community platforms, or simply to implement new independent Internet networks…
Gratuit / free
La Géode, rue de l'Ancre, Charleroi
Inscription/information :
www.rewics.be • franck.tiennebrunne@technofuturtic.be • 070/254970
---

30.05.2014


Art Zoyd Studio
Sound'Up#3
Mons

> Auditoire Abel Dubois > 20:00

Sessions de composition électro-acoustique et multimédia menées par le compositeur André Serre-Milan qui en assure la direction artistique, le régisseur informatique musical Carl Faia, et le régisseur son Florent meunier, Sound up a groupé une quinzaine de jeunes participants français et belges lors d'une vingtaine de jours créatifs de janvier à mai 2014 travaillant avec les technologies numériques la voix, le texte, les instruments traditionnels…et les imaginaires. Ce Sound'Up #3, sous-titré Ombres portées, toujours à l'initiative et sous la coordination de Art Zoyd (direction : Gerard Hourbette), présente, dans le cadre de la plate-forme pour les musiques innovantes Espace(s) Son(s) Hainaut(s) ; lors d'une soirée polymorphe les créations sonores, scéniques, multimédiatiques de Fanny Engles, Cinzia D'Angelis, Sarah Belli, Lise Jacob, Lucis Deschamps, Benoît de Clercq, Myriam Van Imschoot, Elsa Gaudefroy-Demonbynes, Xuân Mai Dang, Charlotte Massol, Alexandra Vallaude, Anne-Claude Iger, Saito Mitsuaki, Madeline Wood, Léa-Anaïs Machado.

Sound'UP is made of sessions of electro-acoustic and multimedia conducted by the composer André Serre -Milan who is also the artistic director, multimedia conceptor Carl Faia, sound engineer Florent miller, featuring fifteen young French and Belgian participants working with digital technology, voice, text, traditional instruments … This Sound'Up # 3, subtitled Shadows, under the coordination of Art Zoyd (direction: Gerard Hourbette ) proposes, as part of the platform for innovative music Espace(s) Son(s) Hainaut (s) a polymorphic evening featuring music, video, multimedia short works by Fanny Engles, Cinzia D' Angelis, Sarah Belli, Lise Jacob, Lucis Deschamps, Benoît de Clercq, Myriam Van Imschoot, Elsa Gaudefroy- Demonbynes, Dang Xuan May, Charlotte Massol Alexandra Vallaude, Anne -Claude Iger, Saito Mitsuaki, Madeline Wood, Lea Anaïs Machado .

Production : Art Zoyd en partenariat avec le manège.mons et Transcultures. Avec le soutien de la Région Nord-Pas de Calais, la DRAC Nord-Pas de Calais, la Département du Nord, Valenciennes Métropole, la Ville de Valenciennes, SACEM. Remerciements au Conservatoire de Valenciennes.
Dans le cadre du projet transfontalier Espace(s) Son(s) Hainaut(s) soutenu par le fond européen FEDER Interreg IV France-Wallonie-Vlaanderen
Gratuit / free
Esplanade Anne-Charlotte de Lorrain, Mons
Réservation : 065/395929
---
Ateliers/workshops
---
06.05.2014


Margarida Guia
Les champs de la voix
Mons >

Centre Ville > 10 – 12:00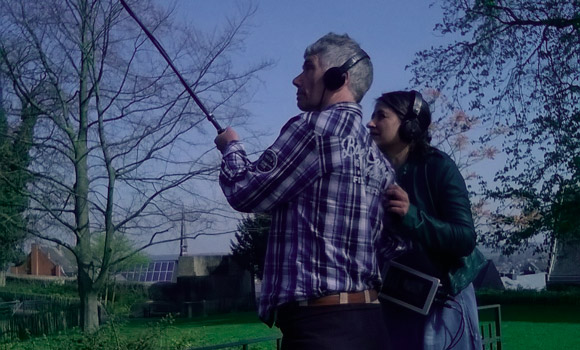 Après deux ans passés en compagnie des résidents du Carrosse (foyer pour personnes handicapées mentales en région montoise) et une approche de la poésie sonore, Margarida Guia, artiste sonore, performeuse et poètesse portugaise basée en Belgique, propose désormais un enregistrement des sons, des voix, des fragments de ces moments passés avec les résidents devenus créateurs audio.
After two years with residents of the Carosse (home for the mentally handicapped located in the region of Mons) and a dedicated approach to sound poetry, Margarida Guia (sound artist, performer and Portuguese poet based in Belgium), now offers recording sounds, voices, fragments of these past times with residents become audio creators.

Atelier réservé aux résidents du Carrosse/Available only for the residents of the Carosse.
Dans le cadre de la plate-forme transfrontière pour les musiques innovantes Espace(s) Son(s) Hainaut(s) soutenue par le fond européen FEDER Interreg IV France-Wallonie-Vlaanderen
---

14.05.2014


Sonic Kids
Gauthier Keyaerts La bouclothèque
Mons

> Maison Folie > 14:30 – 16:00

Au cours de cet atelier, Gauthier Keyaerts propose aux enfants d'enregistrer divers sons, de les découper et ensuite de les intégrer dans un dispositif interactif. Cet outil ludique (basé sur une interface de performance « friendly ») permettra de (re)créer des différents ambiances sonores : promenade dans les bois, à la mer, au cœur de la vile… et ce sans contact avec un clavier ou une souris d'ordinateur, mais grâce aux déplacements du corps, et à des gestes, précis ou improvisés.

During this workshop, Gauthier Keyaerts shows to the children how to record various sounds, cut them out and then integrate them into an interactive device. This fun tool (based on a friendly interface) will (re) create different soundscapes like walk in the woods, sounds of the sea or of the city… a friendly interface playing with the movements of the body and accurate or improvised gestures, without the computer keyboard or mouse.

Dans le cadre du projet transfontalier Espace(s) Son(s) Hainaut(s) soutenu par le fond européen FEDER Interreg IV France-Wallonie-Vlaanderen
Gratuit/Free
1 rue du gouvernement, Mons
Réservation : +32 (0) 65 39 59 39
---
07 + 21 + 28.05.2014
Atelier Nomades Numériques
Arnaud Eeckhout + Emilien Baudelot
Initiation au field recording et au montage sonore numérique
Mons

> Gentianes > 14:00 – 16:00

Animé par les musiciens et artistes sonores Arnaud Eeckhout et Emilien Baudelot, cet atelier propose aux jeunes des Gentianes (structure d'accueil et d'aide éducative de Mons Borinage) une initiation approfondie aux techniques du field recording (enregistrement d'environnements sonores réalisés, en extérieur, en dehors du studio) et du montage sonore avec les technologies numériques.

Led by musicians and sound artists Arnaud Eeckhout and Emilien Baudelot, this workshop provides young people of the Gentianes (host structure and educational assistance in the region of Mons Borinage) a thorough introduction to the techniques of field recording and sound editing with digital technologies.


Atelier réservé aux résidents des Gentianes. Only for the residents of Gentianes.
Production : le manège.mons en partenariat avec Transcultures.
Dans le cadre du projet nomade avec le soutien de l'Union Européenne, Fonds Européen de Développement Régional (FEDER) dans le cadre du programme Interreg IV France-Wallonie-Vlaanderen
Gratuit/Free
Gentianes, chaussée du Roeulx à Mons.
---
Et aussi/and also…
---
jusqu'au/till 24.05
Exposition Jérôme Mayer
La Dernière Image
+ projection vidéo Jérôme Mayer
+ performance Ordinaire (17.05)
Saint-Etienne (France)

> L'assaut de la menuiserie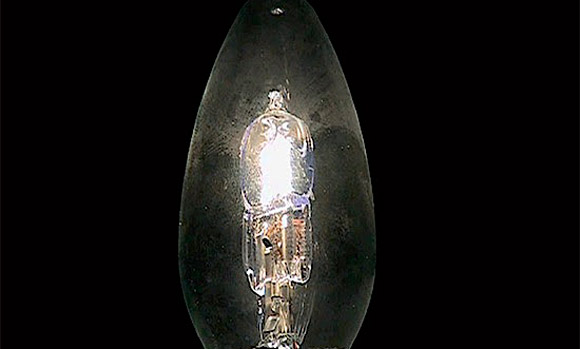 « Je ne choisis pas, je ne désire pas la dernière image. Elle pointe où le présent s'arrête. Elle est sa fin, elle est la Fin, et commence à exister là. Ma fascination devant cette image, mon trouble face à ces ultimes images, tient à ces cadres, textures et plastiques aléatoires qu'elles façonnent dans le protocole sans cesse répété de leur captation, avec toute l'ambigüité d'une image d'adieu qui crie le désir de ne pas l'être. Là où mon doigt a arrêté l'enregistrement, où l'appareil a tangué, là où du blanc a émaillé la surface de l'image, où du noir l'a défaite, un autre temps surgit où vivre et mourir se confondent… » Jérôme Mayer. Dans le cadre de l'exposition, est proposé une soirée spéciale le samedi 17 mai, églement à l'Assaut de la Menuiserie, à l'occasion de la parution du livre La dernière image de Jérôme Mayer aux Éditions Yellow Now qui présentera aussi son récent film éponyme suivi par le duo liégeois Ordinaire (Eric Therer, voix/texte, Stephan Ink, basse/électronique) soutenu par Transcultures, qui a créé une nouvelle performance, Dernier portrait.
"I do not choose, I do not want the last image. She points where this stops. It is an end, it is the end, and there begins to exist. My fascination with this picture, my trouble facing these final images are related to these frames, textures and random visuals they create in the constantly repeated protocol of their capture, with all the ambiguity of an image farewell shouting the desire not to be. Where my finger has stopped recording, where the machine wobbled, where white enameled the surface of the image, where black was defeated, another time arises, to live and to die merge … " Jerome Mayer. As part of the exhibition, a special evening is scheduled on May 17, also at L'assault de la menuiserie on the occasion of the publication of the book "The last image of Jerome Maye"r (Éditions Yellow Now) who will also present his latest eponymous film followed by a new performance by Ordinaire (Eric Therer voice/text + Stephan Ink, bass/electronics) entitled "Last portrait".
Exposition du mardi au vendredi/exhibition from Tuesday to Friday 15 > 19:00
samedi/Saturday 14 > 18:00
Performance + projection 17.05 – 21:30
L'Assaut de la Menuiserie, lieu d'art contemporain, 11, rue Bourgneuf, Saint-Étienne, France
---
Résidence / Residency
---
28.04 > 06.05.2014


Thomas Israël + Philippe Franck
+ Karine Ledoyen + Catrine Godin + Simon Dumas
Percées
Québec

> Productions Rhizome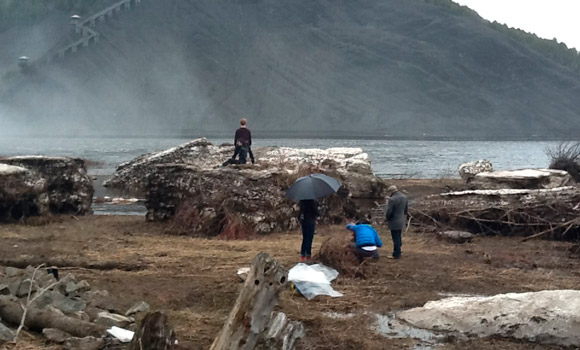 Dans le cadre des échanges culturels bilatéraux entre la Fédération Wallonie-Bruxelles/Transcultures et la Québec/Productions Rhizome, Thomas Israël (pour la vidéo et l'image numérique) et Philippe Franck (pour la création sonore et la co-dramaturgie avec Simon Dumas, directeur artistique de Productions Rhizome) ont été accueilli en résidence de création, à Québec, par Productions Rhizome avec Catrine Godin (auteure montréalaise) et Karine Ledoyen (chorégraphe québécoise – cie Danse K par K, avec les danseurs Ariane Voineau et Fabien Piché) pour entamer le projet intermédiatique "Percées" (entre performance et installation) qui sera présenté, après un second temps de résidence post-production chez Transcultures à Mons, en juillet, en octobre 2014 à Québec et en 2015 à Mons.
In the context of bilateral cultural exchange between Federation Wallonia-Brussels/Transcultures and Québec/Productions Rhizome, Thomas Israel (for video and digital images) and Philippe Franck (for sound creation and co-dramaturgy with Simon Dumas, artistic director of Productions Rhizome) were welcomed residence in Québec by Rhizome with Catrine Godin (Montreal author) and Karine Ledoyen (Quebec choreographer/Danse K par K, with dancers Ariane Voineau and Fabien Piché) to initiate the cross-media project "Breakthrough" (between performance and installation) to be presented, after a post production residency at Transcultures (Mons) in October 2014 in Quebec and in 2015 in Mons.
Production : Productions Rhizome, Transcultures. Avec le soutien du Conseil des arts et des lettres du Québec et la Ville de Québec via l'Entente sur le développement culturel de la Ville de Québec avec le Ministère de la culture et des communications du Québec, du ministère des Relations internationales, de la Francophonie et du Commerce extérieur du Québec ainsi que Wallonie-Bruxelles International.
---
Appel à projets/Call for proposals
---
Park in Progress@Mons – City Sonic 2014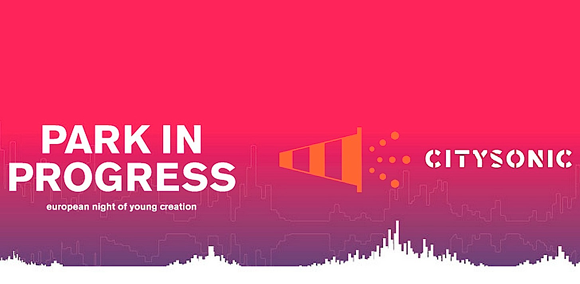 En septembre 2014, Transcultures accueillera, à Mons, une nouvelle édition de Park in Progress (programme de mobilité nomade initiée par les Pépinières européennes pour jeunes artistes, soutenus par la Commission européenne réunissant 6 pays et partenaires culturels – voir www.parkinprogress.eu), avec une vingtaine d'artistes belges et internationaux, qui auront la possibilité de métamorphoser le lieu de leur résidence avec leur création sonore et transdisciplinaire. La prochaine édition de Park in progress se déroulera dans le cadre de City Sonic, festival international des arts sonores (initié par Transcultures en 2003 présentant chaque année un itinéraire d'installations sonores dans plusieurs endroits du centre de Mons, voir www.citysonic.be) qui propose une résidence d'une semaine in situ sur le site des abattoirs de Mons et au Carré des Arts du 4 au 11 septembre avec la présentation de courtes performances (12 min chacune) ou installations (qui pourraient rester pendant toute la durée du festival jusqu'au 28 septembre) individuelles ou collectives lors d'une Nuit européenne de la jeune création associée à l'ouverture de la 12ème édition du festival City Sonic.
Park in progress vise à la fois des artistes émergents issus de divers domaines d'expression (arts visuels, art sonore, arts du spectacle et du transdisciplinaire) et des professionnels du monde culturel et créatif (techniciens lumière / son / multimédia …) qui prennent une part active dans les différentes étapes de la création d'une œuvre. Les candidats doivent être des résidents des pays éligibles dans le cadre du Programme Culture 2007-2013 de la Commission européenne, et le projet (individuel ou collectif) doit ici, en accord avec le contexte de City Sonic, comporter une dimension sonore.
In September 2014, Transcultures (Mons-Belgium) will host a new edition of Park in Progress (nomadic mobility program initiated by the European Pépinières for young artists, supported by the European Commission-Culture programme, linking 6 cultural partners of different countries – see www.parkinprogress.eu) inviting more than twenty Belgian and international artists who will be able to transform the place with their sound and transdisciplinary creations. The next edition of Park in progress will take place in the context of City Sonic, international sound art festival initiated by Transcultures in 2003 (www.citysonic.be) with an annual journey of sound installations in several locations in the center of Mons, offering a one week artistic residency on the site of the former slaughterhouses and the Carré des Arts in Mons (Belgium) from September 4th to 11th ending with the presentation of short performances (12 minutes max each) or installations (which could remain for the duration of the festival until September 28th) at the European night of young creation associated with the opening of the 12th edition of festival City Sonic.
Park in progress aimed at both emerging artists from various fields of expression (visual arts, sound art, performing, digital, transdisciplinary arts) and professionals from the cultural and creative (light /sound / multimedia technicians… ) who take an active part in the various stages of the creation. Applicants must be residents of countries eligible under the Culture Programme 2007-2013 of the European Commission and the (indivdual or collective) project must have, in agreement with the context of City Sonic, a sound dimension.
Plus de précisions sur cet appel d'offre/more info on this call for proposals : www.transcultures.be
Soumettre votre application (CV, description du project et lettre de motivation + visuels + documentation de travaux precedents si nécessaires) sur le site www.emobility.pro avec copie à Lucie Knockaert (lucie.transcultures@gmail.com) / Submit your application (CV, project description and motivation statement + visuals and documentation on previous works if necessary) on the emobility.pro website and send a copy to Lucie Knockaert (lucie.transcultures@gmail.com)
---
Pépinières européennes pour jeunes artistes@Mons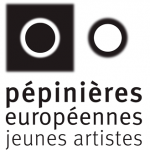 Transcultures, Centre des cultures numériques et sonores en collaboration avec la Ville de Mons et avec le soutien du Ministère de la Culture de la Fédération Wallonie-Bruxelles, dans le cadre du programme Map mis en œuvre par les Pépinières européennes pour jeunes artistes (www.art4eu.net), lance un appel à projet pour une résidence artistique de 3 mois (processus se concluant pour la présentation publique de la création à Mons avant la fin décembre 2014), pour développer un nouveau projet dans le domaine des arts numériques et sonores. Ce projet innovant, de qualité et de dimension internationale, devra pouvoir être développé sur le territoire local en lien avec Transcultures et ses partenaires. Une attention toute particulière sera apportée aux projets numériques et sonores utilisant ou interrogeant les réseaux (internet, réseaux sociaux, wifi, bluetooth…), les flux d'informations Web, les données massives (big data) et-ou des projets avec un regard engagé portant sur les mouvements sociaux contemporains.
Transcultures (Centre for digital and sound cultures) associated with the City of Mons and with the support of Ministry of Culture of the Federation Wallonia- Brussels, in the framework of the Map program implemented by the European Pépinières for young artists ( www.art4eu.net ), launches a call for projects for an artistic residency of 3 months in Mons (the public presentation of this creation will be presented in Mons before the end of December 2014) to develop a new project in the field of digital and audio arts and . This innovative project of high quality and international dimension will be developed in Mons in close link with Transcultures and its local partners. A particular attention will be given to projects using digital and audio tools or questioning networks (internet, social networks, wifi, bluetooth … ), information flows web, big data and-or commited projects on current social movements.
Info lucie.transcultures@gmail.com Transcultures + 32 (0) 65 590889
Voir l'appel complet, conditions et deadline à partir du 9 mai sur/see more info and the deadline for this call for proposals (from May 9th) on transcultures.be