Transcultures @ M4m Forum in Prague @Ponec – 14 > 16.04.2013 – Performances > 16.04.2013 – 21.00
M4m (M for mobility) – is an European project initiated by the European Pépinières for young artists (co-organised by Tanec Praha/Czech Republic, Workshop Foundation/Hongria, Serde/Latvia, Pépinières européenes pour jeunes artistes/France, Déjà Donné/Italia, Transcultures/Belgium) whose objective is to contribute to the mobility of young interdisciplinary artists and professionals of culture. The M4m Forum in Prague organized by Tanec Praha (leader of the project) will offer public presentations of results produced within the project in the course of two years and discussions related to those fruitful experiences.
At the forum, three M4m residences hosted by Transcultures will be presented featuring new works by Mauro Vitturini + Arnaud Eeckhout, Paulo Dos Santos+Pao Paixao+Jacques Urbanska, Régis Cotentin.
Mauro Vitturini + Arnaud Eeckhout : Sonic performance
Residence #1. Within the framework of the European project M4M (M for mobility), Transcultures welcomed three weeks in residence Vitturini Mauro, Italian composer and multimedia artist, proposing a new installation, "Attempt to exhaust Mons place" (a title loosely based on the novel by Georges Perec) dedicated to the city of Mons in collaboration with young Mons artist Arnaud Eeckhout which will be developed as a shared sound performance for this final event in Prague. The artists use sound as a universal language, proposing to revisit sounds which he recorded in the city.
Paulo Dos Santos + Pao Paixao + Jacques Urbanska : Derush#2
Paulo Dos Santos + Pao Paixao (Portugal), film director, performer editor, digital designer collaborates with media artist Jacques Urbanska (Belgium), will present his project Derush # 2, combining the raw material of a future film -"From Ganga to Bollywood"- in random and interactive manner with a live electronic soundtrack/soundscape by Jacques Urbanska.  The visual material shot in India in 2012 explores the loss of spirituality in the Indian society today.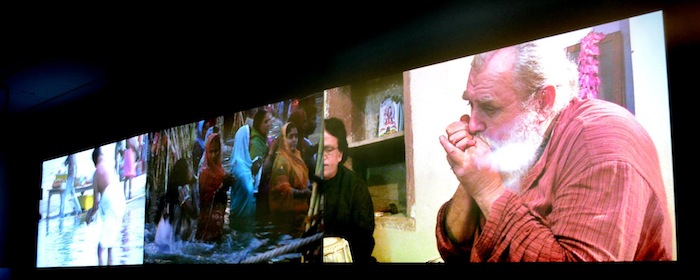 Régis Cotentin : Fade out to you
Major video artist, collaborator of many electronic and contemporary musicians (Scanner, DJ Olive, Musiques Nouvelles,…), master of new illusionism, Régis Cotentin (France) has created a new clarity/obscurity audio-video work as part of a future diptych (with his first luminous part Fade into you, premiered at Festival City Sonic 2012, as part of the exhibition Sonic Cinema, at Galeries, Brussels). The haunting guitar soundtrack of the video was composed by Paradise Now, Brussels sound designer with whom he has produced other installations and performances.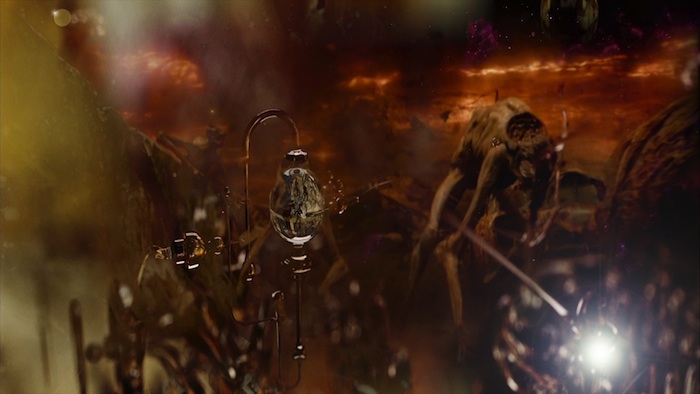 16.04.2013 – 21.00 – Free
PONEC – Husitská 899/24a, 130 00 Prague
With the support of the European Commission – Culture Program 2007-2013