Newsletter July 2013
Never cast a clout till July is out! After opening in June, with success, the exhibition-installation Offspring of Bobvan in large Ascenseur Funiculaire of Strépy-Thieu (as part of the Biennial ARTour), Transcultures prepares with its partners the eleventh edition of City Sonic which will be oriented on "discoveries" and will present at the opening, the Night of the European Young Creation, part of the seventh edition of Park in progress, European residential project and interdisciplinary artworks by young artists. After spending three months in residency in Mons in the framework of the European Pépoinières for young artists, at Transcultures, Sonia Paço Rocchia presents her digital sound installation 'Helix' on the site of Les Anciens Abbatoirs in Mons where Transcultures takes up residence. Finally, we are pleased to start up a first collaboration with LAM (modern and contemporary art museum) in Villeneuve d'Ascq with a workshop Sonic Kids presented by Perrine Joveniaux and Stéphane Kozik. Have a great Summer!
---
07.07.2013
Meeting with Bobvan around his installation Offspring
Strepy Thieu

> Ascenseur funiculaire > 16:15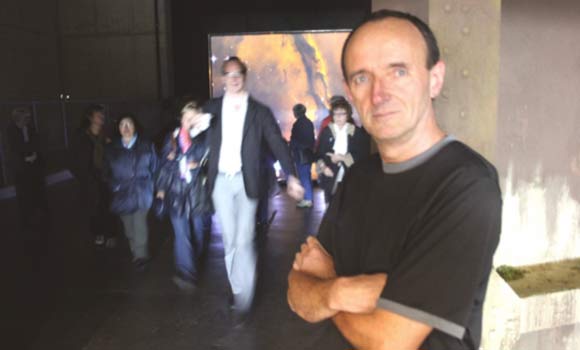 In the framework of the ARTour, biennale of contemporary art and patrimony (theme of this ninth edition: metamorphosis) organised by the Centre de la Région Centre in several locations, Bobvan (Belgian multimedia artist, electronic musician) presents through 'Offspring' his artistic vision of eternity, cosmic order, universe, life and humanity and asks us: what will our Offspring look like? This immersive installation takes place at the funicular lift in Strepy-Thieu (between Mons and La Louvière, Belgium), an interface between two levels of channels inscribed in a entirely changed/ made by human, and entirely artificial landscape. With 'Offspring', the visitor enters into an dreamy and cosmic world, bewitched and wrapped by the music in the room; he can discover pictures of galaxies in rotation on a big screen, reflecting themselves over a pool, he also discovers cyborg babies and « buddies-masks-ancestors » going up or down when a boat is lifted.
To learn more about Bobvan, visit his website www.bobvan.net or this video produced by Transcultures.
Coproduction : Fédération du Tourisme de la Province de Hainaut ASBL, Centre culturel régional du Centre, Transcultures, Des airs Productions. in partnership with Les Voies d'Eau du Hainaut ASBL, le SPW et la SOFICO.
---
06 & 20.07.2013


Workshop Sonic Kids
Perrine Joveniaux + Stéphane Kozik
La Nature en musique
France > Villeneuve d'ascq

 > LaM > 14:30
Inspired by the work of Livescape (Mons interdisciplinary group which built his entire performances and installations on the salvage of organic elements), this workshop proposes children to create unique, organic and original instruments: wood branches are transformed into electric guitar or harp, fruits into synthesizers, rollers into rhythmic sequence … the kids are invited to tinker the instrument they imagine.
Production : Transcultures, Livescape
---
11.07.2013


Opening Pépinières européennes pour Jeunes Artistes
Sonia Paço Rocchia Hélix
Mons

> Site des anciens abattoirs > 18:00 > 20:00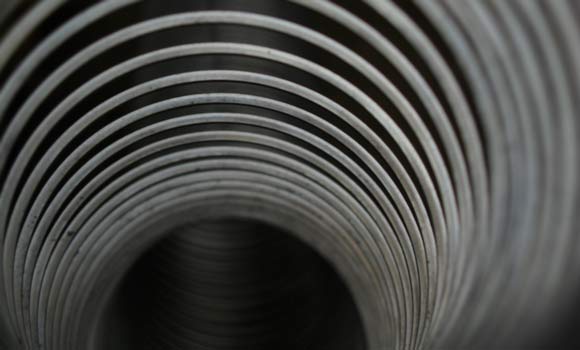 Sonia Paço-Rocchia (Quebec / Europe) feeds both the composition (for traditional and invented instruments and everyday objects) as improvisation. This multimedia designer plays bassoon, sings and also develops digital interfaces by integrating real-time processing to performance and interactive sound installations. This hybrid process is used to its new installation, Helix, results of his residency at Transcultures as part of the European Pépinières for young artists. After conducting research on the different possibilities of acoustic Slinky (metal toy spring-shaped), Sonia Paço-Rocchia worked on the visual and attractive appearance of these devices. After presenting performances in Canada and Europe, she proposes in Mons an installation manipulated by robots that also gives rise to a performance for the opening night.
Production : Transcultures with the support of la Fédération Wallonie Bruxelles and la Ville de Mons.
---
07 > 21.09.2013


Festival City Sonic #11
Mons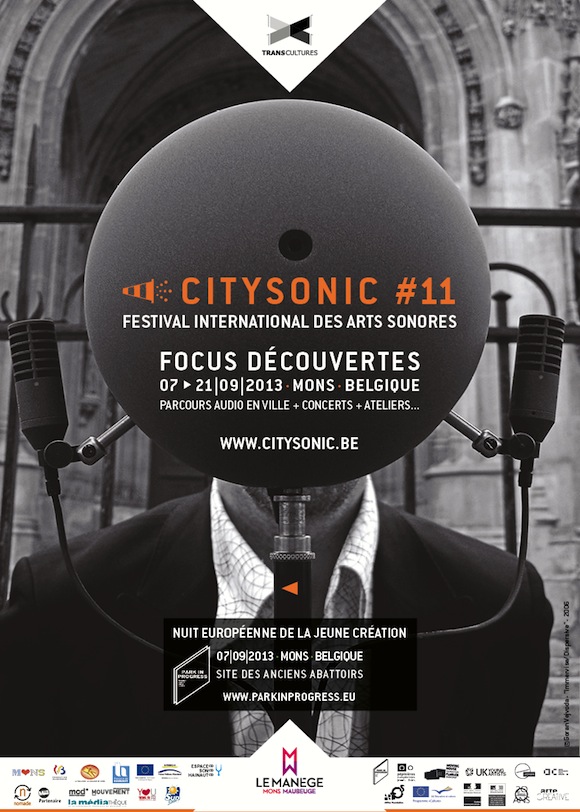 For its 11th edition, the international sound art festival City Sonic directed by Transcultures (curator: Philippe Franck) in coproduction with the manège.mons and in partnership with the City of Mons focuses on young artists from Belgium and Europe (Arnaud Eeckhout, Sonia Paço-Rocchia, Claire Payement, Marc Parazon, Mauro Vitturini, Isa Belle+Paradise Now…). In the framework of the European project Park in progress (in partnership with the European Pépinières for young artists initiator of this event), fifteen European interdisciplinary artists working with sound dimension will be in residency on the site des anciens abattoirs to present on Saturday, September the 7th at 8.30, a Night of the young European creation with a program of short in situ creations. In addition to this sound itinerary, the festival is punctuated with performances and events such as the Sonic Garden Party (Sunday the 8th September with 'Les Transatlantiques' performances), Sonic kids workshops, Sonic Lab's small musical forms (15th September) and other surprises…
Production : Transcultures, le manège.mons with support of la Fédération Wallonie-Bruxelles Park in Progress is supported by l'Union Européenne, Programme Culture 2007-2013