Newsletter August 2013 – City Sonic 2013
Here we are, the eleventh edition of the Festival City Sonic unveils its program entirely devoted to unusual discoveries and vibrating emergencies. This sound art international festival will surprise us as always and is dedicated to the curious who like to troll in a patrimonial city with wide open ears. The opening of the festival will be closely associated to the European project Park in progress and to its « European night of young creation » that gets together twenty artists who will have spent a week in residency on the site of the ancient slaughterhouse in Mons where Transcultures is based. The Sonic Garden Party will propose four audio-poetic performances from "Les Transatlantiques (long courrier)" project lead between Quebec (with Rhizome Productions) and Mons since 2012. Other deep listening events will come soon ! Have a great summer !
---
06.09.2013


Opening
Festival City Sonic#11
Mons

> start Site des Arbalestriers > 18:30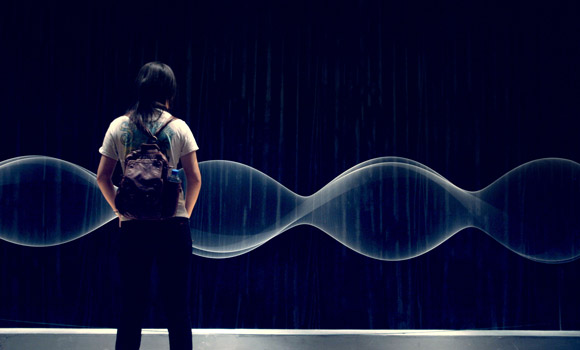 After its tenth birthday celebrated in September 2012 in 3 cities of the Federation Wallonia-Brussels, the City Sonic Festival focuses on the sound emergencies (young talents from Belgium and Europe) for its eleventh edition in Mons. The opening starts with a guided touring of the itinerary by the curator, Philippe Franck, with the artists, from the site des Arbalestriers (Maison Folie) to the Salle Saint-Georges (Grand' Place) and will end at the Médiathèque. With new site specific works by Vivian Barigand, Romain Dimarcq, Arnaud Eeckhout, Christopher Fernandez, Martin Gugger, Margarida Guia, Jefta Hoekendijk, Maurice Charles JJ, Gautier Keyaerts+ Christian Frisson+ François Zajega, Daniel Palacios, Claire Payement, Cédric Sabato, Emmanuel Selva, :such :, Mauro Vitturini…
Production : Transcultures, le manège.mons with the support of la Fédération Wallonie-Bruxelles, de la Région Wallonne (tourisme) and in partnership with la Ville de Mons.
Les projets Espace(s) Son(s) Hainaut(s) et Nomade are supported by l'Union Européenne-programme FEDER Interreg IV Wallonie-France-Vlanderen.
---
06.09.2013


European night of young creation
in the framework of Park in progress#7

Mons  

> Site des anciens Abattoirs > 20:30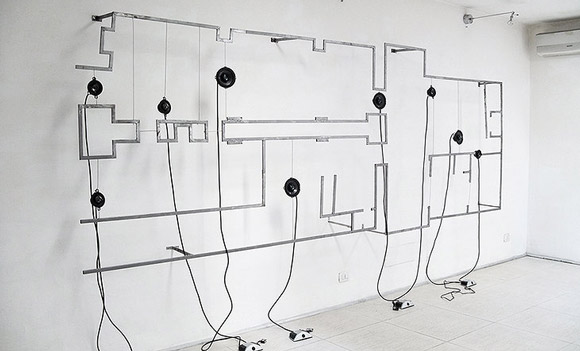 Park in progress, a European project initiated by the European Pépinières for young artists, is associated to City Sonic Festival#11 to start the festival with a « European night of young creation », a serie of short interdisciplinary and audio creations, as a result of the twenty artists interdisciplinary European residency. This special event will lead to an exhibition Sounds in progress from the 10th September at the Grande Halle (site des anciens Abattoirs) where some of these creations will be a part of the City Sonic route under installations, projections, interdisciplinary devices.
Park in progress is a European mobility program that gets together young artists and young professionals of the cultural sphere who are involved in different steps of work's production around a common project seeking an transdisciplinary experience.
Around twenty artists from different backgrounds but with the same taste for sound interaction have been selected by a European jury to participate to Park in progress in the framework of City Sonic on the site des anciens Abattoirs (where Transcultures takes place) and around Mons. With : Rodolphe Alexis, Stéphane Kozik + Damien Pairon + Virag Arany + Julia Hadi, Stéphanie Laforce+Laurence Renson, Zahra Poonawala, Donald Abad+ Klaus Fruchtnis, Isa Belle + Paradise Now, Christophe Bailleau + Carmen Cruz + Greg Purem, Werner Moron, Sonia Paço Rocchia, Maurice Charles JJ + Gilles Peetermans, Cédric Sabato, Mauro Vitturini.
The European night of young creation will be followed by an After Sonic on the site des anciens Abattoirs with smart electro Djs made in City Sonic.
Park in Progress is supported by l'Union Européenne – Programme Culture 2007-2013.
---
08.09.2013


Sonic Garden Party
Mons

> meeting point 5, rue des Telliers
15:00 – 18:00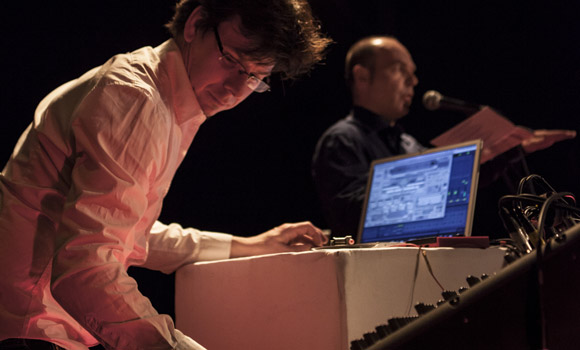 For a few years, City Sonic offers with Sonic Garden Party to discover on a Sunday afternoon, original audio performances received in beautiful private gardens in the Belfry's district. This intimate and friendly meeting with artists and guests will end with a cocktail offered.
Resulting from an exchange between Rhizome Productions (structure supporting meetings between literature and interdisciplinary practices) in Quebec and Transcultures in Mons for the audio part, 'les Transatlantiques (long range)' get together writers and audio artists from Belgium and Quebec. Four performances (around 20 minutes for each) have been developed through exchanges until the live meeting, on stage in a first time at le Mois de la Poésie in March 2013 in Québec and in a second time for City Sonic in the garden of Mons with four surprising and inspired duets : Hervé Bouchard and Stephan Ink, Werner Moron and Erick d'Orion, Jean Marc Desgents and Gauthier Keyaerts, Sebastian Dicenaire and Martin Treteault.
Production : Transcultures with support of la Fédération Wallonie Bruxelles and la Ville de Mons.
---
12 > 15.08.2013


Residency @Transcultures
Arnaud Eeckhout – Silence is more
in the framework of
Espace(s) Son(s) Hainaut(s)

Mons

> Machine à eau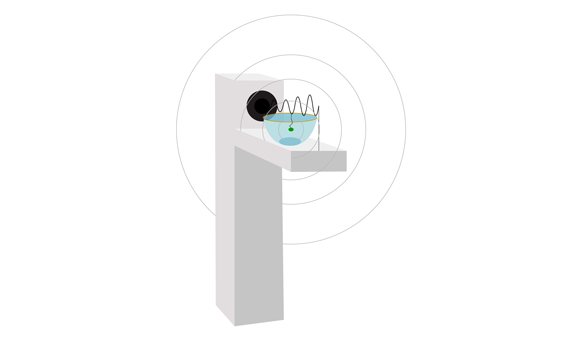 Inaudible polyphonic composition that uses sound frequencies outside of the human range of hearing, Silence is more is an installation that questions the limits of our senses and our perception. Through a mechanical filtration of the vibration wandering the matter, sounds emerge through the silent beats speakers. This process generates a visual and musical composition, made of vibrating and shaking matters, hypnotic chorus working a sound recursion into which our perception staggers between the sensitive phenomenon and the imperceptible.
Meanwhile, Claire Payement and Marc Parazon have also been in residency in Valenciennes at Le Phénix and Art Zoyd, co-organisers with le manège.mons of the European project Espace(s) Son (s) Hainaut (s) of which Transcultures is partner. The works of those three artists will be presented at the Maison Folie (Mons) at the City Sonic festival in September.
Production : le manège.mons, Art Zoyd, Transcultures in the framework of Espace(s) Son(s) Hainaut(s), platforme innovative music (with support of the program FEDER-Interreg IV France, Wallonie, Vlanderen)
---
Mobile Awards
Call for proposals connected art works
Deadline

> 1 Sept. 2013
in the framework of Transnomades 2013
(04 >06.10)
As part of "the digital fortnight" initiated by the Ministry of Culture of the Federation Wallonia-Brussels (from September 21 to October 6 in several cities of the Federation), Transcultures in partnership with the Culture Department of Saint-Gilles (Brussels), will organise the Transnomades 2013 featuring exhibitions (SPAMM.be in partnership with SPAMM.fr, iframes, …), connected devices and performances by a selection of artists using the various digital possibilities-innovative approaches via the Internet or any other connected network. Les Transnomades will also propose meetings and debats (digital tea time with Le Café Numérique) around the forms of net arts.
Several awards "Mobile" (performance, installation, digital emergence and award of the public) will be given by an international jury through a call for proposals for art works connected in different natures, and presented at Maison des Cultures, Maison du Peuple, Centre cultural Jacques Franck, Ateliers du Web in Saint-Gilles/Brussels from the 4th to the 6th of October 2013.
Click on the link below for more information to send your proposal (connected performance, connected installation/device or "emerging artist" for the young artists and students of art schools). Deadline: September 1st 2013.