Newsletter December 2013
Before the Christmas break, Transcultures will be involved in a range of activities: conferences (beginning of our "digital emergences" cycle in partnership with Arts2 in Mons), workshops (Sonic kids), artistic residencies (the development of 'Digital Breakfast' in Mons, the first working session of 'Poetic Choirs' at the University of Laval / Quebec), European project on the move (Park in progress) and touring audio or digital arts projects (Ordinaire, Aymeric Hainaut, Gauthier Keyaerts) in Wallonia-Brussels. Thanks again for your support, we wish you 2014 good vibrations in our turbulent trans world!
---
04.12.2013


Pascale Barret : Tchiki Boum
(Workshop Sonic Kids)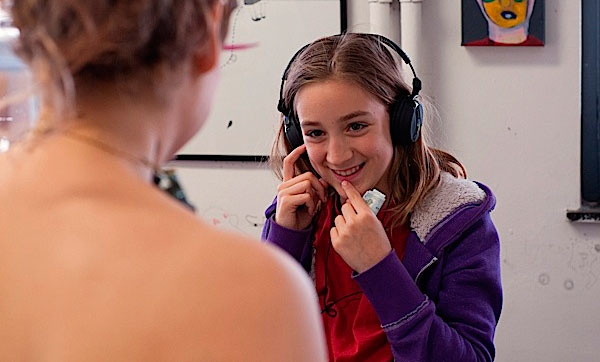 DJ's for one day, in a cabaret spirit given par Pascale Barret (performer, media artist, glamour DJ aka Frau Picha), children will be the players of a colourful party. Masks, colored stickers, sequins, feathers, turntables, microphones … let the party begin!
In the framework of Espace(s) Son(s) Hainaut(s), transborder platform for innovative music supported by the funds FEDER-Interreg IV France-Wallonie-Vanderen
Fee entrance
Info > Lucie Knockaert 065 590887 • lucie.transcultures@gmail.com
Médiathèque/le manège de Mons (auditorium), 24 rue de la Seuwe, Ilot de la Grand Place
---
05.12.2013


Jacques Urbanska :
Introduction au Net Art
Mons

> Arts2 > 11:30


Emergences numériques

> Arts2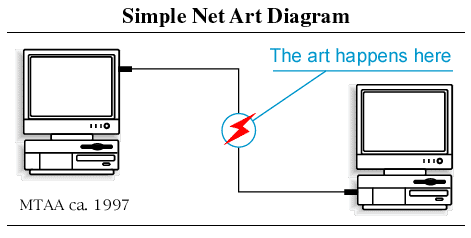 An introduction to the diversity of Net Art (and its difference with Web Art today) and new connected forms by digital artist, performer, community manager Jacques Urbanska (first lecture of the series Digital and sonic emergences launched by Transcultures in partnership with Arts2). In French only.
A partnership Transcultures – Arts2
Free entrance
Carré des Arts (auditorium), 4a rue des Sœurs Noires, Mons
---
17.12.013 > 04.01.014 (installation)
+ 21.12.013 (performance)
Gauthier Keyaerts : Fragments 43/44
Bruxelles

> Point Culture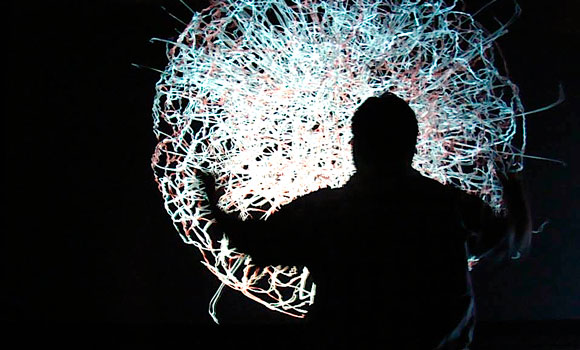 Fragments # 43-44 is based on both technology (IT mediation, various digital interfaces, …) and on instinct, on improvisation. When the user activates this interactive AV device, it can trigger and transform collections of sounds, as well as take the controls of different visual worlds, all moving in space, or using precise movements. This device (in collaboration with François Zajéga, ) is also used by Gauthier Keyaerts as a performance dialoguing between sounds, machines and images.
Note that from 7 to 12 December 2013, the Culture Point shows in the same space in Brussels, 'HUM', an interface design created by François Zajéga (music by Jean-Julien Filatriau). With his movements, the visitor feeds and educates HUM, which in return, generates sound and musical forms.
Fragments 33/43 is supported by la Fédération Wallonie-Bruxelles (arts numériques), Institut numediart/UMons, Transcultures
Free entrance
Point Culture, 145 rue Royale 1000 Bruxelles
Installation : 17.12 > 04.01 – 11:00 > 18:00 – fermé les dimanche et lundi / closed on Sunday and Monday
Performance : 21.12 – 16:00
---
19.12.2013


Aymeric Hainaux aka Émotional
+ Ordinaire
Charleroi

> Le Vecteur > 20:30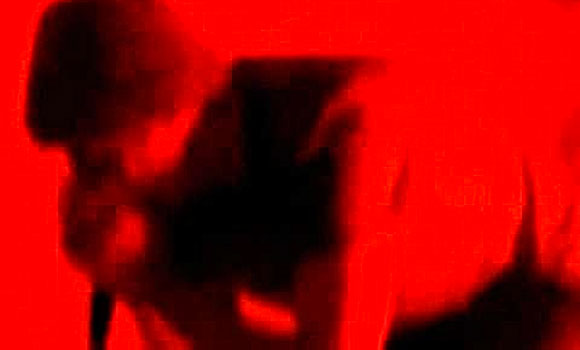 Aymeric Hainaux (French nomadic artist, designer, beatboxer and performer aka Dent-de-Lion)uses its human beatbox with two microphones, an echo pedal and a cassette player. His rule # 1 is "No loop, live action only". Everything is designed in-house, under the eyes of the public. Emotional is the new alias and new Aymeric Hainaux's new project. A raw, physical, poetic, low-tech and powerful performance!
Under the pseudonym Ordinary, Eric Therer creates in collaboration with Stephan Ink (bass-laptop), creates experimental poetic sound art works. The approach chosen by this particular Liege duet is to collect images and sounds in our everyday immediate environment that have the characteristics of the valuable-unavoidable icons. The dance clubs along national roads, chip shops, the administrative burden … many references that belong to the cultural heritage of Belgium poetized here with cold humor, acid energy and low-tech aesthetic.
5€ (Art.27 : 1,25€)
Le Vecteur, Rue de Marcinelle 30, Charleroi
---
Park in progress
---
18.12.2013


Workshop Park in progress
Montreuil

> Maison de l'Arbre > 20:30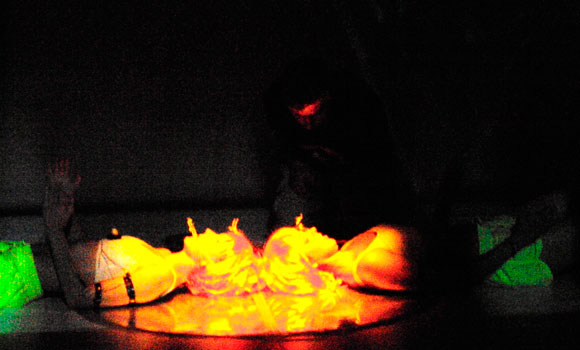 A dozen european artists from the Park in progress program meet young artists from eastern suburbs of Paris, particularly related to urban artistic fields and hip-hop culture. Claudio Stellato along with Stéphane Broc will carry on the project initiated on the previous Pannonhalma (Hungary) and Nottingham (UK) Park in progress editions and share their approaches with young dancers from the East side of Paris. Donald Abad and Klaus Fruchtnis will create an interactive and audiovisual installation related to the local communities, meanwhile Pepso Stavinsky and Laurent Duprat (aka L.O.S) will offer a musical creation mixing hip-hop and electro, also inspired by this industrial and suburban context. Flutist Paolo Vignaroli and harpist Eloïse Labaume will share a duo and crossbreed their artistic expressions in a moment of radical improvisation. Stephane Kozik, Julia Hadi and Virag Arany will present 'Bodyscape' (photo), an interactive dance-sound-multimedia performance initiated during the Belgian edition of Park in progress in Mons (Festival City Sonic). The Spanish dancer Carmen Cruz will guide the audience trough a choreographic stroll shared with the hip-hop dancers from Juste Debout School, in the former Méliès studio – La Maison de l'Arbre. The meeting will conclude with a friendly moment around an original buffet.
Free entrance
9, rue François Debergue, 93100 Montreuil
---
Artists in residency in November
---
Stéphane Kozik + Arnaud Eeckhout : Digital Breakfast
Mons

> Transcultures (Frigo)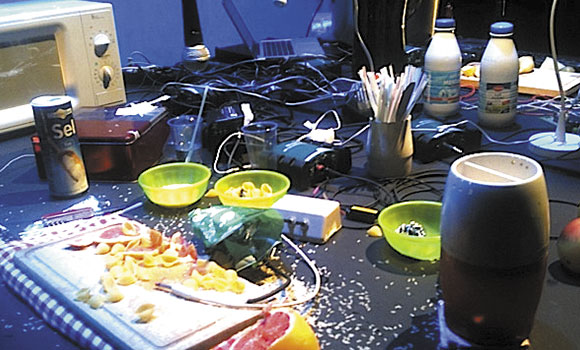 These two artists combining audio and digital practices are welcomed to the Fridge (Site of former slaughterhouse) for a new step in their performance 'Digital Breakfast' transforming objects of our daily breakfast in unusual musical instruments
Simon Dumas + Philippe Franck : Chœurs poétiques
Québec

> Université de Laval (LANTIS)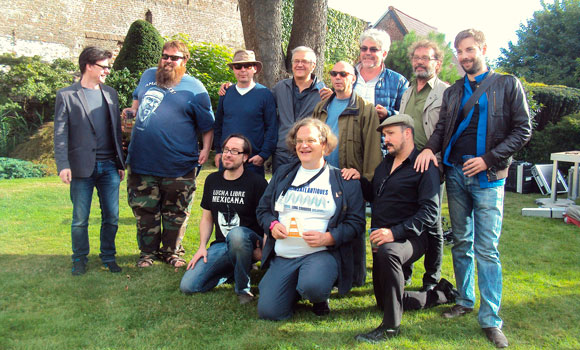 As an extension of our recent collaboration Les Transatlantiques (photo of the participants after the performance the Sonic Garden Party at the recent festival City Sonic Mons ), Simon Dumas, artistic director of Rhizome Productions ( Quebec) and poet, and Philippe Franck, artistic director of Transcultures (Mons) and sound designer are working on a multi-video projection 360 degrees device with a virtual choir of nine poets. To each is associated lyrical- videographic landscape and a audio track composed by sound artists ( Meriol Lehmann, Erick Orion, Simon Elmaleh, Martin Tétreault, Mirianne Rouillard and Mathieu Campagna for Quebec, and Stephan Ink, Philippe Franck and Gauthier Keyaerts for the Federation Wallonia-Brussels) . Poetic presences are those of the Quebecers Annie Lafleur, Jean- Marc Desgent, Hervé Bouchard, Josée Marcotte, Alexis Lussier, Marc- Antoine K. Phaneuf and Simon Dumas, and of the Belgians Werner Moron and Sebastian Dicenaire.
In partnership with LANTISS (Laboratoire des Nouvelles Technologies de l'Image, du Son et de la Scène)-Université de Laval, with support ofWallonie-Bruxelles International.