10>18.12.2016 – Scenocosme @ Festival Dans l'air – CCBW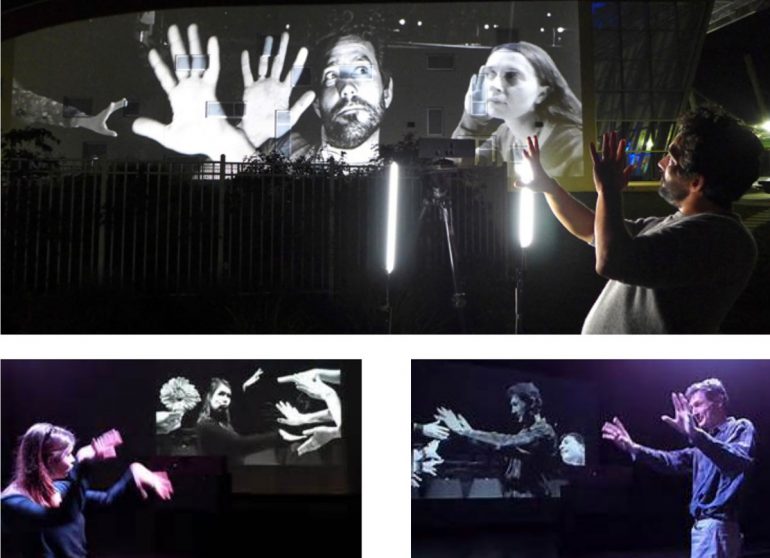 In November, the Cultural Center of Brabant Wallon in partnership with Transcultures hosted a residence for the French duo Scenocosme (Gregory Lassere & Anaïs met den Ancxt) to develop  their behavioral and interactive installation 'Rencontres imaginaires'.
In december, Scenocosme will take part to the festival En l'air with a new version of their installation after several workshops with circus artists enhancing their video data banks.
Informations
10,11,14,17,18.12.2016

Saturday and Wednesday from 8pm, Sunday from 2pm – reservation : 010 61 60 15 or online

Foyer populaire/Espace d'interventions

Rue Belotte 3, Court-St.-Étienne
Production
Centre culturel du Brabant Wallon in partnership with Transcultures – residency in the frameworks of the Saison des Cultures numériques de la Fédération Wallonie-Bruxelles and En l'air fesitval.