18.12.2016 – OMFI (One Moment Free Improv) @ YIAP Brussels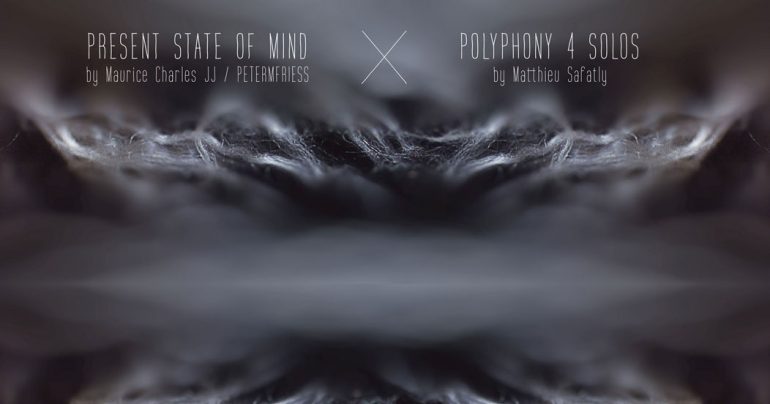 Performances Mathieu Safatly, Maurice Charles JJ + Peter M Friess
OMFI (One Moment Free Improv) celebrates the music in freedom and the spontaneous creations sound but also interdisciplinary as it will be the case for this new edition hosted by YIAP (Brussels) with two multimedia performances.
In Present state of mind, Jean-Jacques Duerinckx alias Maurice Charles JJ will lend his thoughts to the state-of-the-art cerebral sensor in a mixed electroacoustic piece composed by his care as well as a series of three microcompositions created in the present moment. The emotions experienced in the musical performance by the saxophonist will directly transform the course of instant visual creations of the conceptual artist PETERMFRIESS while nourishing his imagination.
The project Polyphony 4 solos by Matthieu Safatly is an audio-visual solo in which he plays the cello and sings, surrounded by 3 television sets. On these screens are intermittently broadcast pre-recorded films where Matthieu plays and also sings. The encounters of these 4 themselves create emotion-filled universes.
Informations
18.12.2016 – 19 > 22.00

YIAP

Boulevard d'Ypres 17, 1000 Bruxelles

free
Production
Partnership OMFI-YIAP in collaboration with Transcultures & Transonic label.