04.02.2017 – Vidéographies #10 – Performing Arts & Creative Technologies
Posted on

03/02/2017

in 2017, Agenda, All news, Arts Numériques, Arts Sciences, Belgium / FWB, Conferences, Edition, Partners, Production, Projection, Vice Versa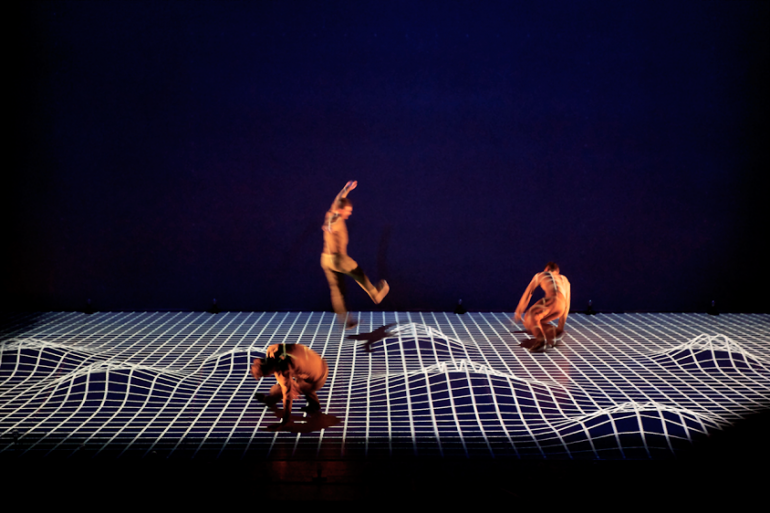 On 25 November 2016, Transcultures organized the Vice Versa 3.0 – Digital Horizons forum at the RTBF (Frenchspeaking Belgian national television) – Médiarives (Liège) as part of the Season of Digital Cultures, in partnership with Vidéographies. This day of reflection brought together Belgian and international experts, researchers and professionals on various issues of digital creation today and tomorrow.
On this occasion, Vidéographies devoted a first broadcast of this morning's rich forum that dealt, among other things, the relationship between digital and new scenes for the living arts. This first part of the 2 TV programs devoted to Vice Versa 3.0 focuses therefore on the frictions which are created between Arts of the Stage and Digital Development. This quality programming is composed by Dick Tomasovic (who was the moderator of the first part of this forum too), accompanied by Jonathan Thonon, IMPACT Project Coordinator – International Meeting in Performing Arts & Creative Technologies.
Launched by the Theatre of Liège and its partners in the Meuse-Rhine Euregio, IMPACT's ambition is to bring the performing arts into the field of new technologies, digital and media arts. This tenth issue of Videographies 4.0 brings together a selection of artists, visual artists and choreographers at the crossroads of two worlds such as Bud Blumenthal, Cyril Teste, Adrien Mondot, Katie Mitchell and Hiroaki Umeda.
Production
Un partenariat Vidéographies <> Transcultures