13.06.2017 – Brussels Smart City for Culture / Art & Culture in the digital age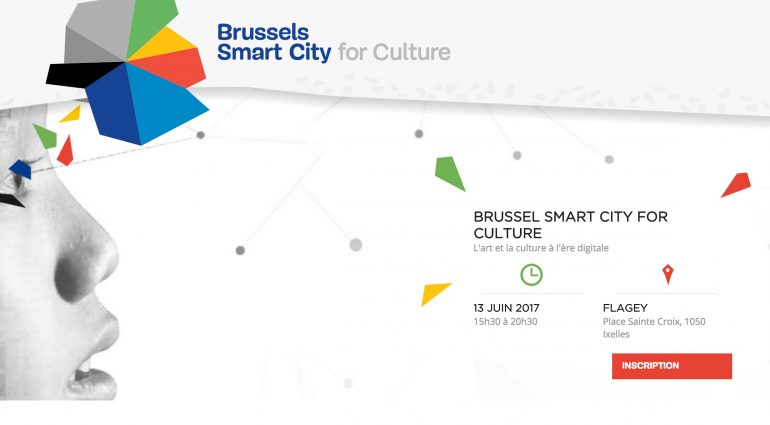 The Brussels event Smart City for Culture event provides an overview of the digital [r]evolution in the creation, dissemination and participation in art and culture. Are you part of the culture today? Or just curious to discover the evolutions of the world of culture in the digital age? Join us on June 13th!
Jacques Urbanska, project manager at Transcultures proposes a series of arts-science works on the big screen (together with Juliette Bibasse), a roundtable on "Creative & Cultural Networks, a world in networks to fight against withdrawal where several speakers will share their experiences that show how networks are now an active part of civil society, and a workshop around "Arts and hacktivism". From works by artists, hackers, makers, engaged in the digital age, Jacques Urbanska shares with the audience a series of works that can be found online, putting them in context and engaging A discussion of the issues they raise or the issues they raise.
Informations
13.06.2017 – 15h30 > 20h30

Le Flagey

Place Flagey – Bruxelles

gratuit
Production
Cirb.brussels – SmartCity.brussels – Région Bruxelles Capitale