Vidéographies 4.0 (émission TV) – VICE<->VERSA 3.0 – Arts / sciences – La Trois RTBF
Posted on

31/03/2017

in 2017, Agenda, All news, Artists, Arts Numériques, Arts Sciences, Belgium / FWB, Edition, Hybrid objects, Production, Vice Versa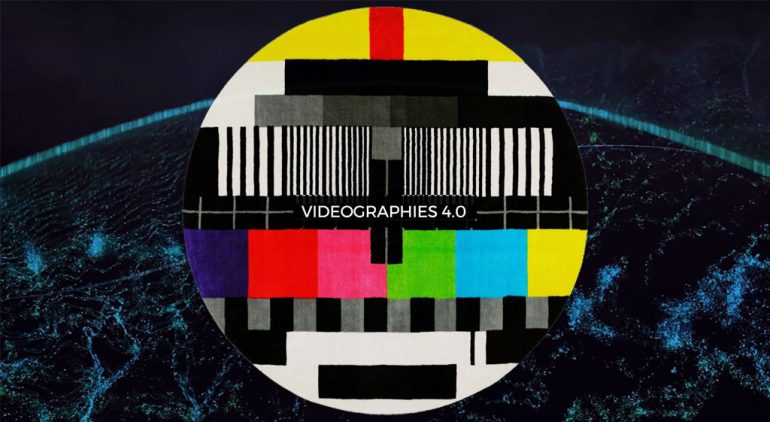 On November 25th, 2016, Transcultures organized a forum in partnership with Vidéographies, called 'Vice <-> Versa 3.0 – Digital Horizons', about the fruitful links between arts and sciences, digital cultures and new media. This day of reflection, held within the framework of the Season of Digital Cultures initiated by the Federation Wallonia-Brussels was held in Liège (at Médiarives RTBF/Belgian national French speaking television).
Vice Versa 3.0 brought together Belgian and international experts, researchers and professionals on various issues of digital creation of today and tomorrow. In parallel, 'Vice Versa 3.0' also presented several installations (by Olga Kisseleva, Chun Yen-Chen, Judith Guez, Elizabeth Meur-Poniris, Claire Williams …), demos (by the institute of reseach Numediart, the start up Hovertone, the University Lille 1 and its Mint laboratory,…) and works in prrogress by artists and associate researchers.
This 11th issue of Vidéographies 4.0 addresses topics discussed during the afternoon of the forum investigating the relationship between digital arts and applied research, extending the scope also to other innovative approaches and examples of arts / sciences relations (bio art, Art Orienté Objet, robotic art…).
This 50min TV program was composed by Philippe Franck, cultural critic and director of Transcultures, who also presented it in complicity with Jacques Urbanska, multimedia artist and digital arts project manager for Transcultures.
With the projects of : Alice Jarry, Anthony Rouneau, Art Orienté Objet, Christian Frisson, Chu-Yin Chen, Claire Williams, Drag On Slide, Edouardo Kac, Elisabeth Meur-Poniris, Fabien Zocco, Franck Soudan, François Zajéga, Gauthier Keyaerts, Gina Curnel, Heather Dewey-Hagborg, Jacques Urbanska, Jean-François Lahos, Judith Guez, Kika Nicolela, Larbitslab, Loïc Reboursière, Louis-Philippe Demers, Marta de Menezes, Mihai Grecu & Thibault Gleize, Nicolas Bernier, Nicolas d'Alessandro, Numediart, Olga Kisseleva, Paolo Dos Santos, Pauline de Chalendar, Ryoji Ikea, Sébastien Lacomblez, Symbiotica (labo), Thierry De Mey, Thomas Israël, Tom Mens, Vincent Evrard
Informations
01.04.2017 – 00:25

La Trois – RTBF

365+ Online on AUVIO