16.03.2023 | Special ambisonic session – Reimagining the City | Ideas Block – City Sonic Vilnius (Lt)
Posted on

24/02/2023

in 2023, Agenda, All news, Artists, City Sonic, City Sonic 20 years, International, Partners, Pépinières, Production, Projects, Soundart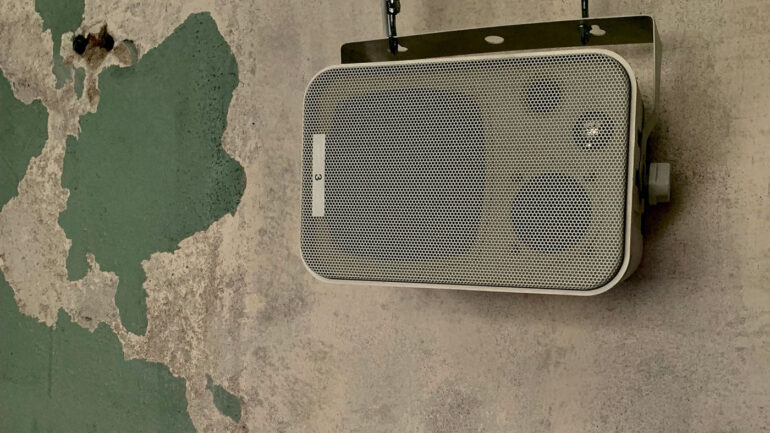 An "Ambisonic Session" (immersive technique for broadcasting a 360-degree surround sound environment) is specially offered , at Ideas Block-Kompresoriné (new cultural venue partner of Transcultures and European Pepinieres of Creation) in the exhibition "Reimagining the City", featuring 12 creations (inspired by the daily life and mysteries of the centre of Vilnius) resulting from the workshop "City Sonic Spring Sound Camp".
In the framework of City Sonic Vilnius and the twentieth anniversary of this international festival of sound arts initiated by Transcultures in the Federation Wallonia-Brussels ,
See all the program of City Sonic Vilnius 2023
Special ambisonic session
Tommy Lawson (France)
"König": Electronic piece composed initially for the An Donham virtual reality device by Gaëtan Le Coarer (based on an Irish legend).
Goolash: Composed following a series of reading/sound performances with a schoolgirl in 2 prisons in Corsica, Goolash refers to the Gulag and the confinement/isolation that the "visitor" can feel during these few hours spent in prison. We come out free to be able to return to our comfortable world while the prisoners remain locked up!
Roberto Becerra, Manuel Velazquez (Mexico) and Egle Murauskaite (Lithuania)
"War Data" : Electro acoustic spatial piece made mostly of samples, composed for the 1st anniversary of the war in Ukraine.
Kotryna Kvedarytė (Lithuania)

"Ringing to calmness" : Field recording piece focusing on the sound of Vilnius bells and the river Vilnele to capture a sense of calmness, to pause and reflect.
Informations
16.03.2023 | 19:00
A. Goštauto st. 11, Vilnius, Lithuania
info : info.uziateka@gmail.com
Free entrance