03.07 > 30.08 – Alain Wergifosse residency : "Resonant spaces"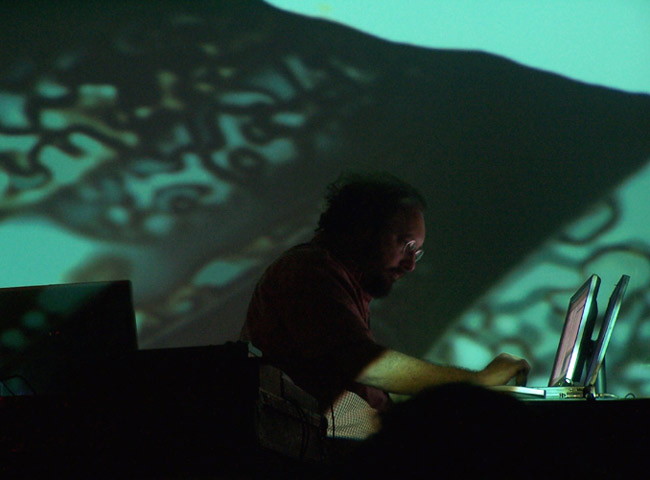 Alain Wergifosse, creator of interactive audio-visual abstractions and of ultra-processed feedback, worked in the 90's in Barcelona who has shared the stage or studio over the last three decades with Obmuz, Macromassa, Nad Spiro, Marcel.li Antunez / La Fura del Baus, Francisco Lopez, Zbigniew Karkowski, Cluster or Jaki Liebezeit / Can among many others.
Since returning to Belgium, he has composed the music for Olivier Smolders' film "Little Anatomy of the Image" and has worked on developing videos and interactive systems for Benoit Félix, Jonathan Sullam and Tom Dewaere. He recently presented "Textures and Modulations", a collection of photographs, interactive videos and sound objects at the Brussels Congress Center (Recyclart) and is preparing a new contextual sound and interactive installation that will be integrated into the installations itinerary of festival City Sonic in Charleroi in September 2017.
Production
Production : Transcultures – Many thanks to the Abattoirs de Bomel/Centre culturel de Namur