Publication – Les Oracles – Éditions Rhizome 2017
Posted on

15/07/2017

in 2017, Agenda, All news, Books, Edition, International, Partners, Philippe Franck, Production, Projects, Soundart, Transatlantiques, Transcultures team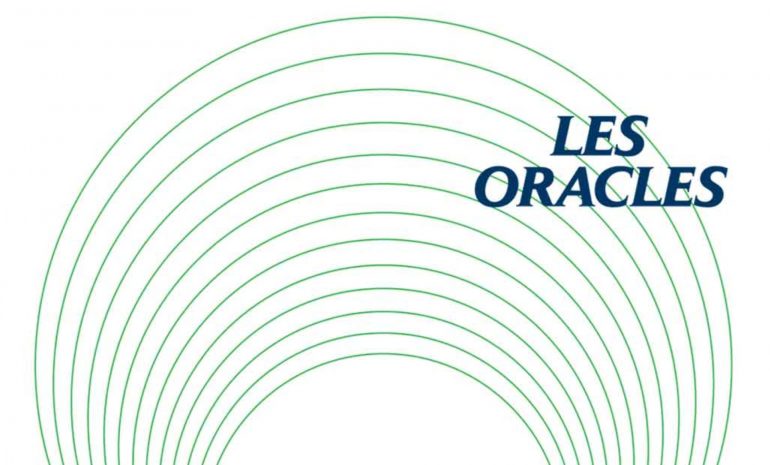 This seventh book by Editions Rhizome, co-produced by Transcultures, is part of the Belgian-Quebec interdisciplinary performance project 'Les Oracles' aimed at building bridges between writers and choreographers, sound artists and videographers.
The first oracle, 'Percées' was born of the fascinating encounter between the poetess Catrine Godin (Montreal) and the choreographer Karine Ledoyen (Quebec), where gestures and words are partly transposed into images and sounds, passing through the filter of Belgian artists – video/visual artist Thomas Israel and sound artist Philippe Franck ) acting as link between the two parts of the 'Oracles'. Since a time before time, that of the oracles of Antiquity, a couple of dancers echoes the incarnated poetry of Catrine Godin. She is a feminine collective "I" addressing a masculine "Tu" that is also collective. A narrative taking root in this mythological universe where there takes place a lament full of distrust and love.
In the second Oracle, 'Prototype no. 1', the duo composed by the author Martine Delvaux and the choreographer Manon Oligny crosses the prototype and the archetype by exploring how the collective imagination produces "girls in series". The second part of the diptych tackles the question of the relationship to the other (whether male or female) in the context of this production: what is the look on the prototype of a machined girl? How to represent it? And how can she see herself, conceive herself as this model being fabricated?
This book, which is the fruit of this fruitful exchange initiated in 2015 and which will end in 2017, between Rhizome (Québec) and Transcultures (Charleroi), includes the texts of Catrine Godin for the first performance of the Oracles entitled Percées and Martine Delvaux for the second, Prototype no.1 with a prologue by Simon Dumas (Rhizome) and Philippe Franck (Transcultures).
Production
With the support of Conseil des arts du Canada, du Conseil des arts et des lettres du Québec, Entente de développement culturel > ministère de la Culture > Communications du Québec and the City of Québec, Transcultures and the IXe Commission mixte permanente Québec/Wallonie-Bruxelles.