12.03.2023 | Round table – Kika Nicolela (Br/Be) and Raya Lindberg (Fr/Be) | Chapel of Boondael (Be)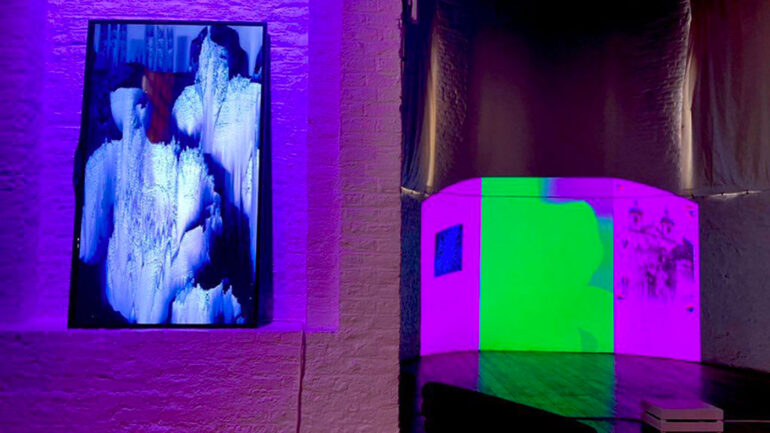 Kika Nicolela and Raya Lindberg offer a time for discussion in the magnificent heritage site that is the Boondael Chapel around the themes addressed by the exhibition.
The roundtable will be moderated by multimedia artist Thomas Israël.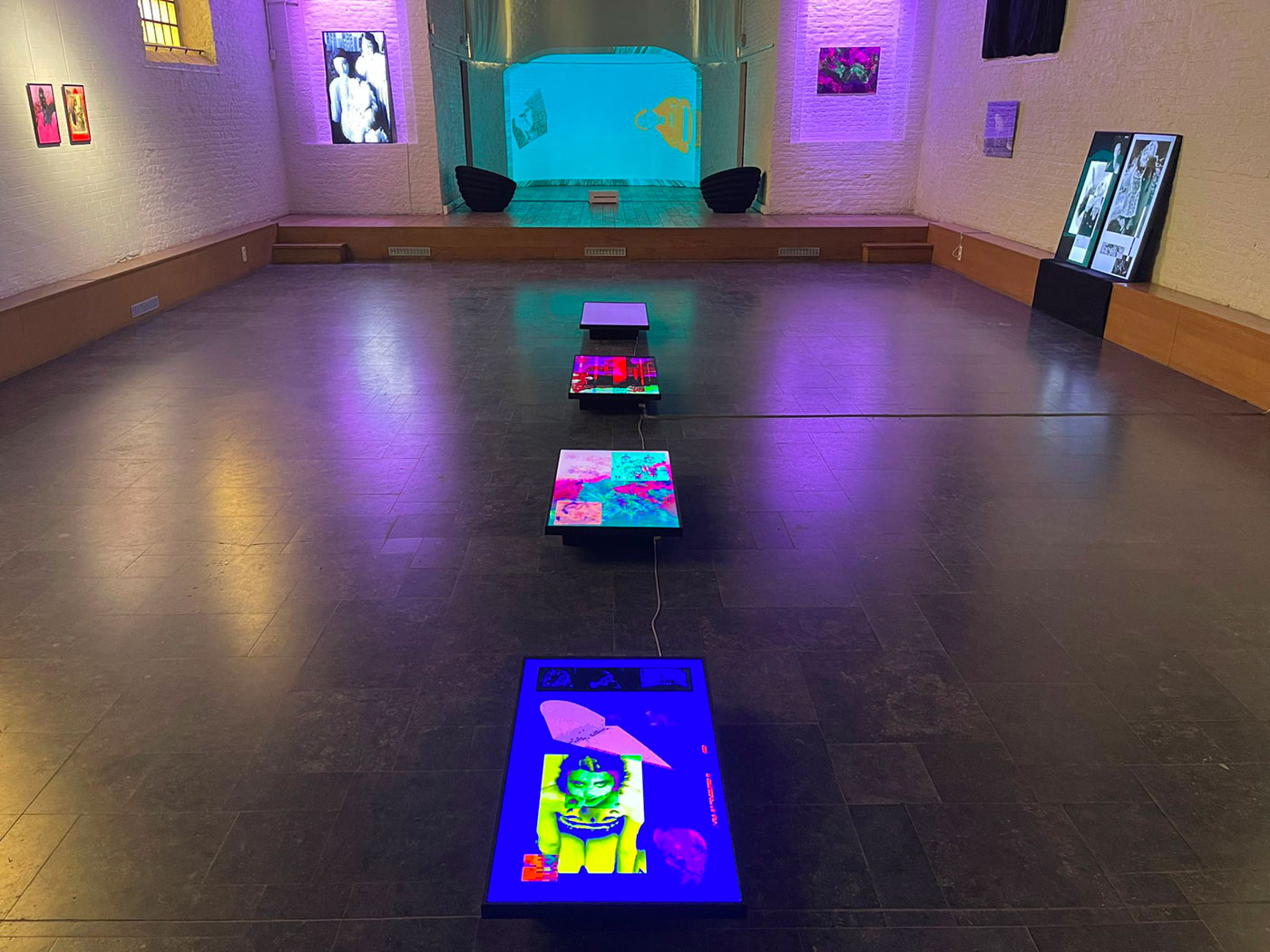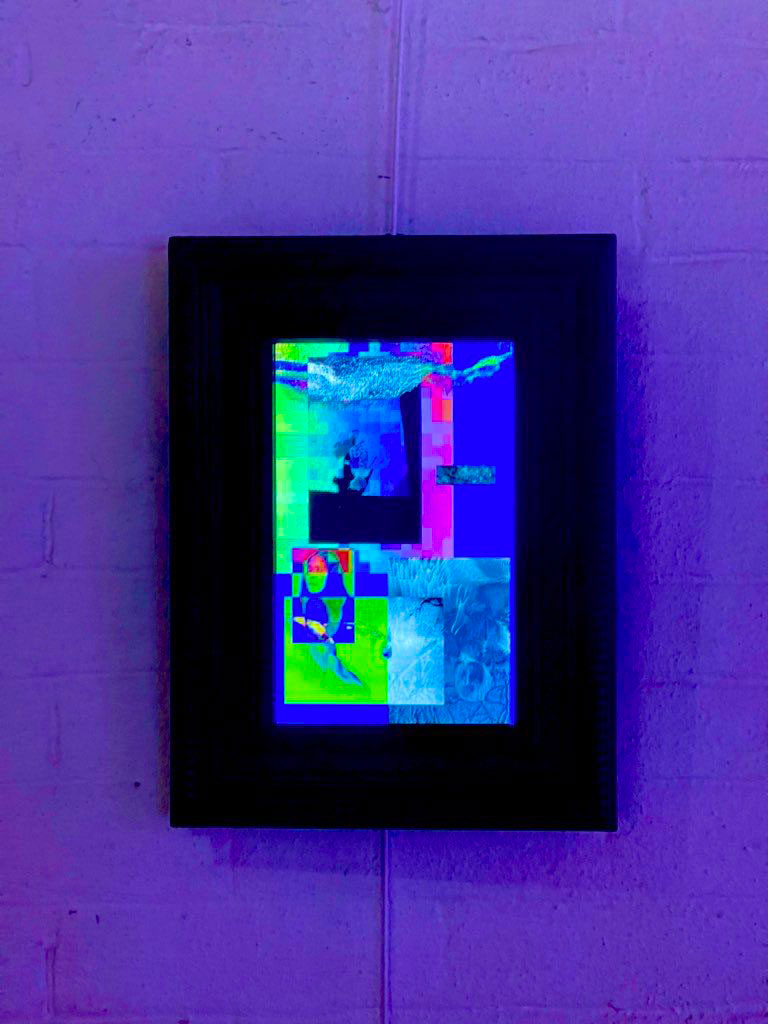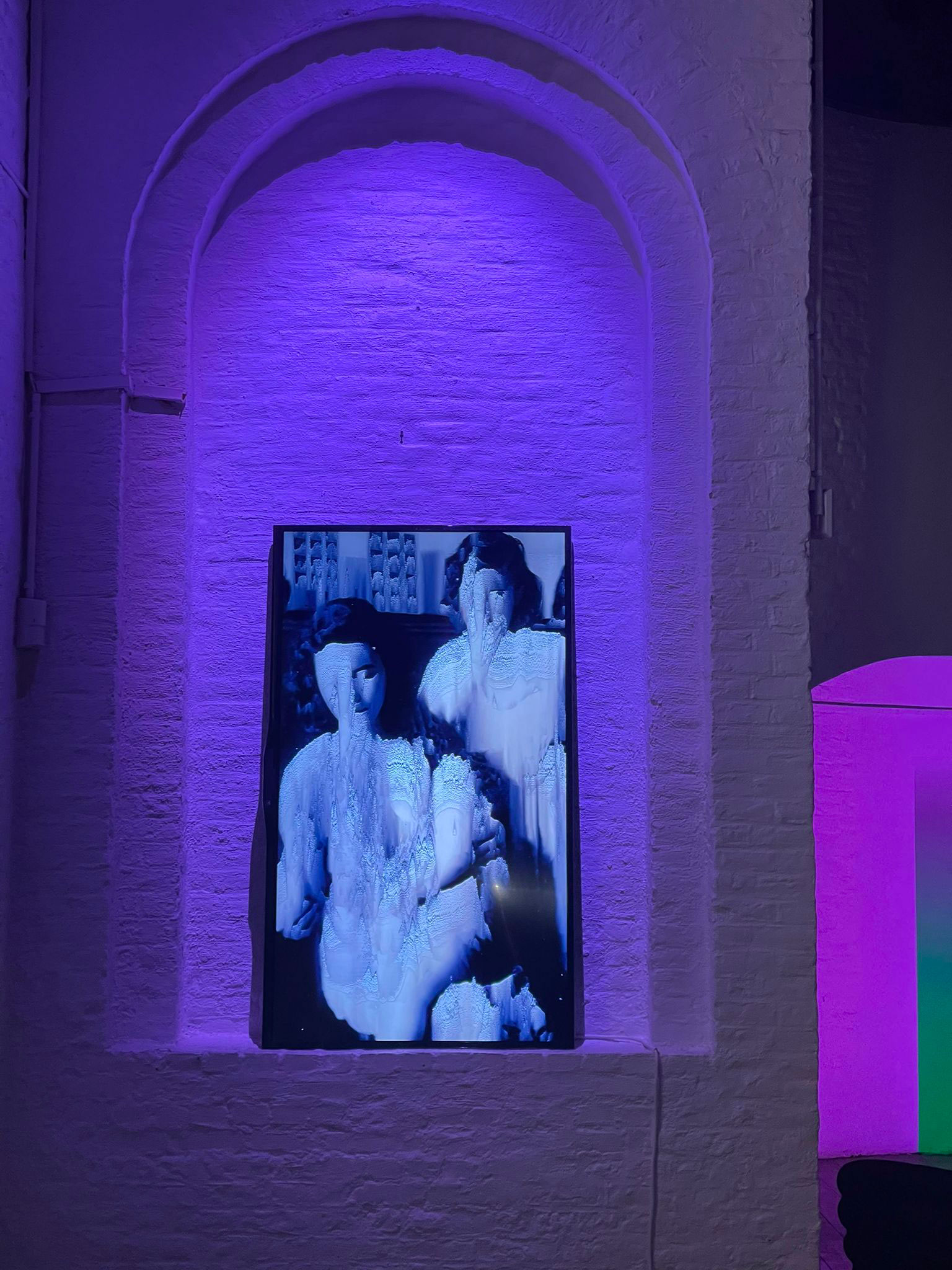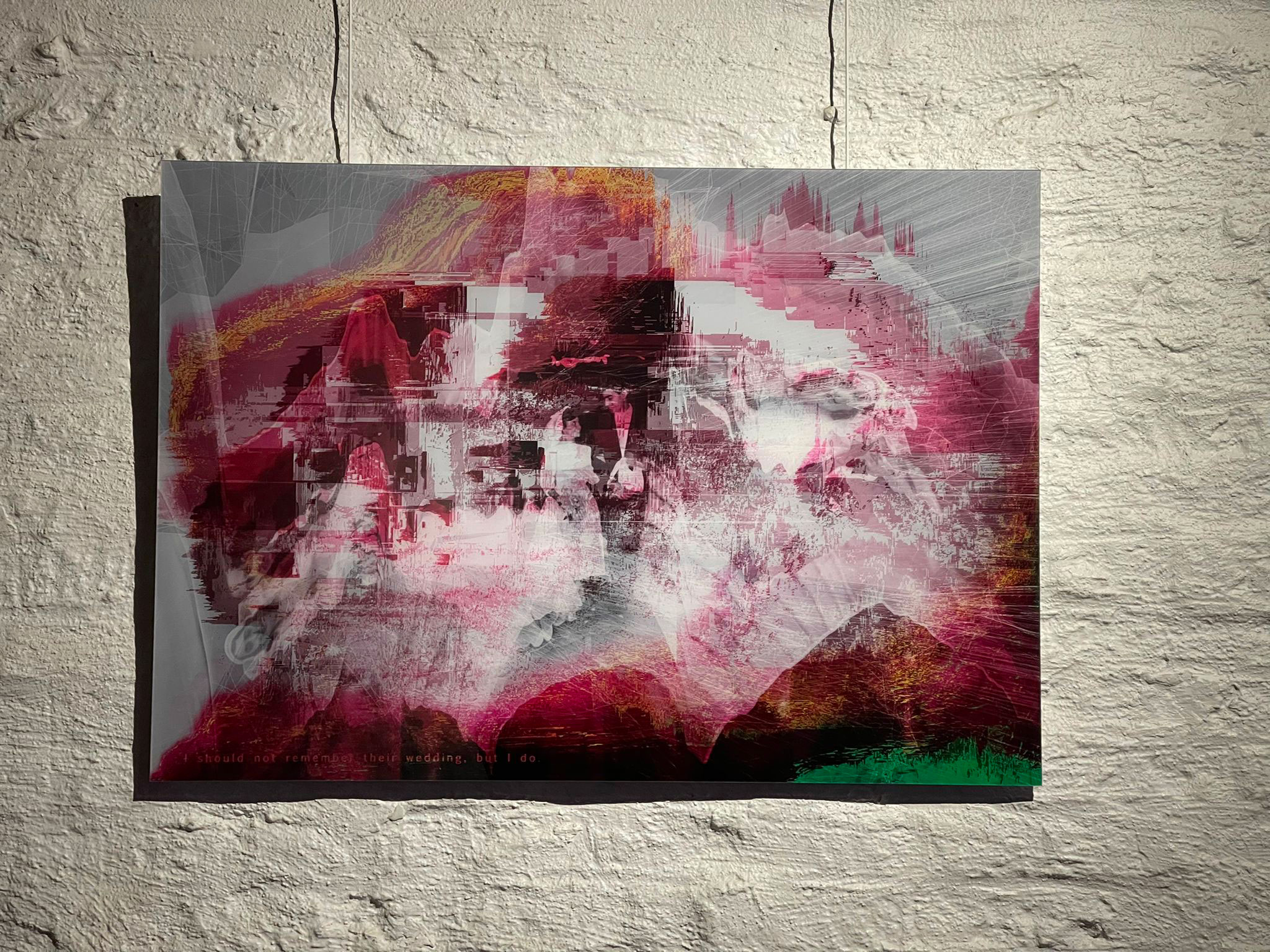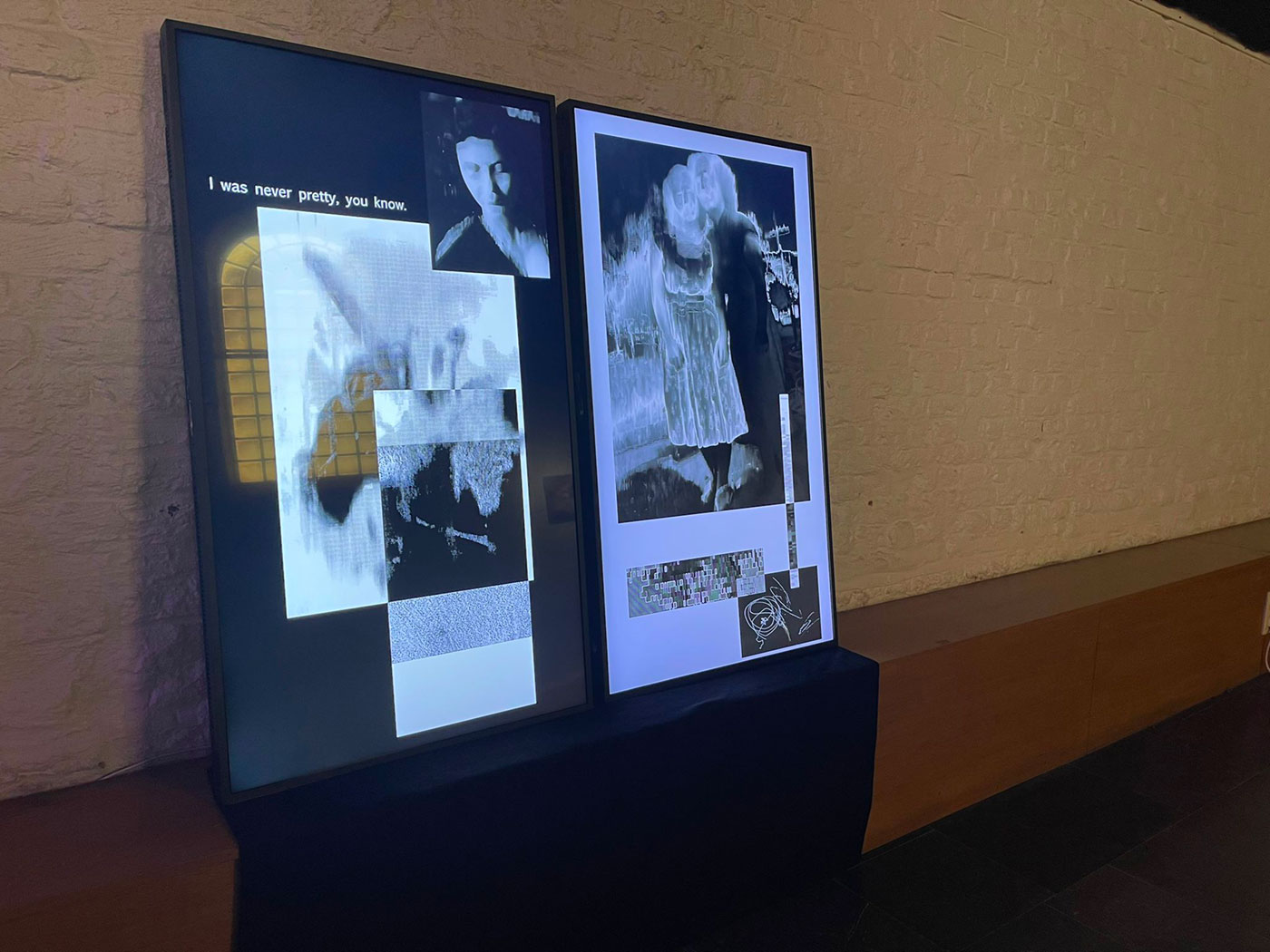 The Commune of Ixelles presents a solo exhibition by the Brazilian artist Kika Nicolela in the Chapelle de Boondael in Brussels. It will show an exceptional group of works made in early 2022 during the artist's residency at the Boghossian Foundation, Villa Empain (Brussels). The curator, art critic and researcher Raya Lindberg, will offer the public a selection of this production.
This set of digital proposals is the result of Kika Nicolela's research into her Lebanese roots, the history of immigration to Brazil and the mother-daughter transmission.
The pieces combine different techniques and materials, such as digitized old family photos, volumetric videos, 3D scans and manipulated drawings.
The cur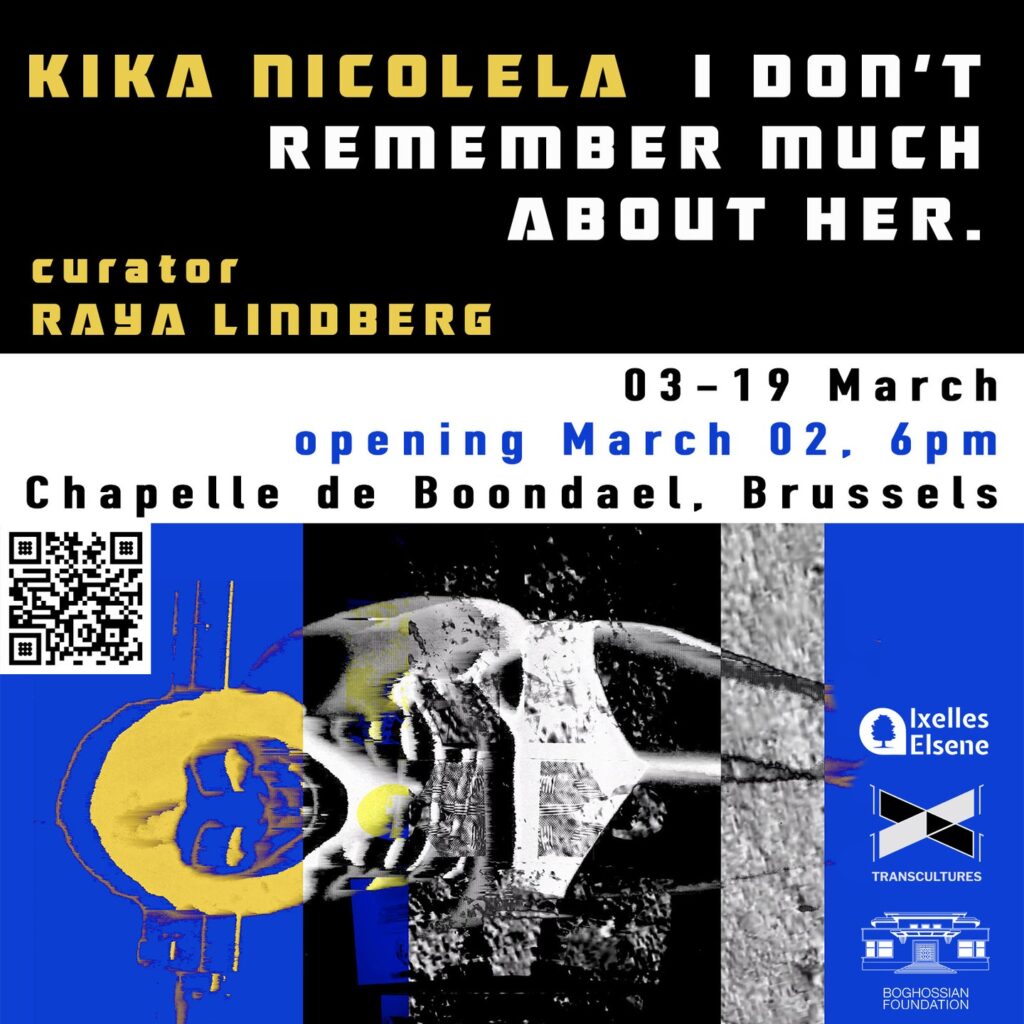 ator has been careful to create a dialogue between these multi-layered works that question memory and transmission.
Why do we remember, and what do we remember? How can we construct ourselves with these scattered and multiple fragments? The role of images in the construction of our intimate and cultural filiations is thus questioned through the tangible medium of a digital device, linked to the architecture of the chapel.
The videos and photos will form a journey where trauma and memory, oblivion and reminiscence meet through emblematic female figures from the artist's family history. Her grandmother, her mother and her daughter will be the main actors of the project. This matrilineal chain of memory constructs the narrative of the exhibition, raising questions that run through everyone's genealogy: how do families, and women in particular, pass on their experiences from generation to generation, and in what form?
Kika Nicolela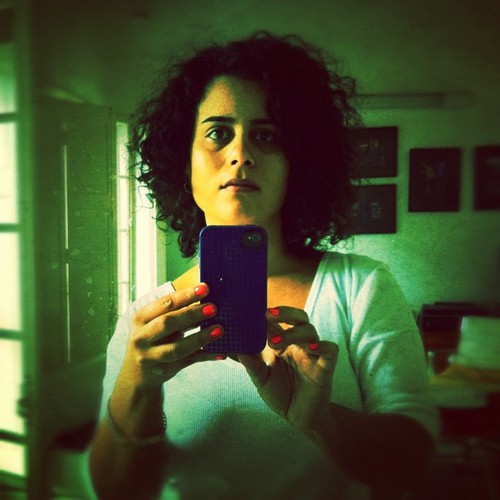 Kika Nicolela is a Brazilian artist, filmmaker and independent curator, living between Brussels and São Paulo. Graduated in Film and Video by the University of Sao Paulo, Nicolela has also completed a Master of Fine Arts at the Zurich University of the Arts. The artist was nominated for the international award EXTRACT – Young Art Prize in 2014, and she was the recipient of several prominent Brazilian grants and awards. She has participated of over 100 solo and group exhibitions worldwide, including the Kunst Film Biennale (Germany), Bienal of the Moving Image (Argentina), Bienal do Mercosul (Brazil), Ventosul Bienal de Curitiba (Brazil) and Bienal de Video y Artes Mediales (Chile). Her videos have been screened and awarded in festivals of more than 30 countries. She was in residence at the Gyeonggi Creation Center (South Korea), Objectifs (Singapore), Route Fabrik (Switzerland) and LIFT (Canada), among others. Her works are placed in private and public collections in Brazil and Europe. Her videos are distributed by Vtape, Heure Exquise, GIV and also by Transcultures and the European Pepinieres of Creation who have been supporting the artist for several years.
Kika Nicolela is interested in the encounter with the other, mediated by the camera – mostly, the video camera. The camera is a tool for her, not of recording, documenting or enacting, but of triggering a situation, relationships and behaviors. Often she ends up doing a type of human archive, a collection of people reacting to a certain proposition. The camera is essential to help her investigate representation and self-representation, identity and alterity, portrait and self-portrait, and create a space of fluctuation between these binaries. She's been interested in making videos and video-installations that allow the spectator to have a larger role in the production of meaning, that is, works in which the meaning is reached through the constant negotiation between the spectator and the elements – often multiple and ambiguous – of the narrative. This ambivalence in the moving image is what she is searching for: works that produce a heightened experience of the very ambiguity of our own subjectivity and of the real.
Raya Lindberg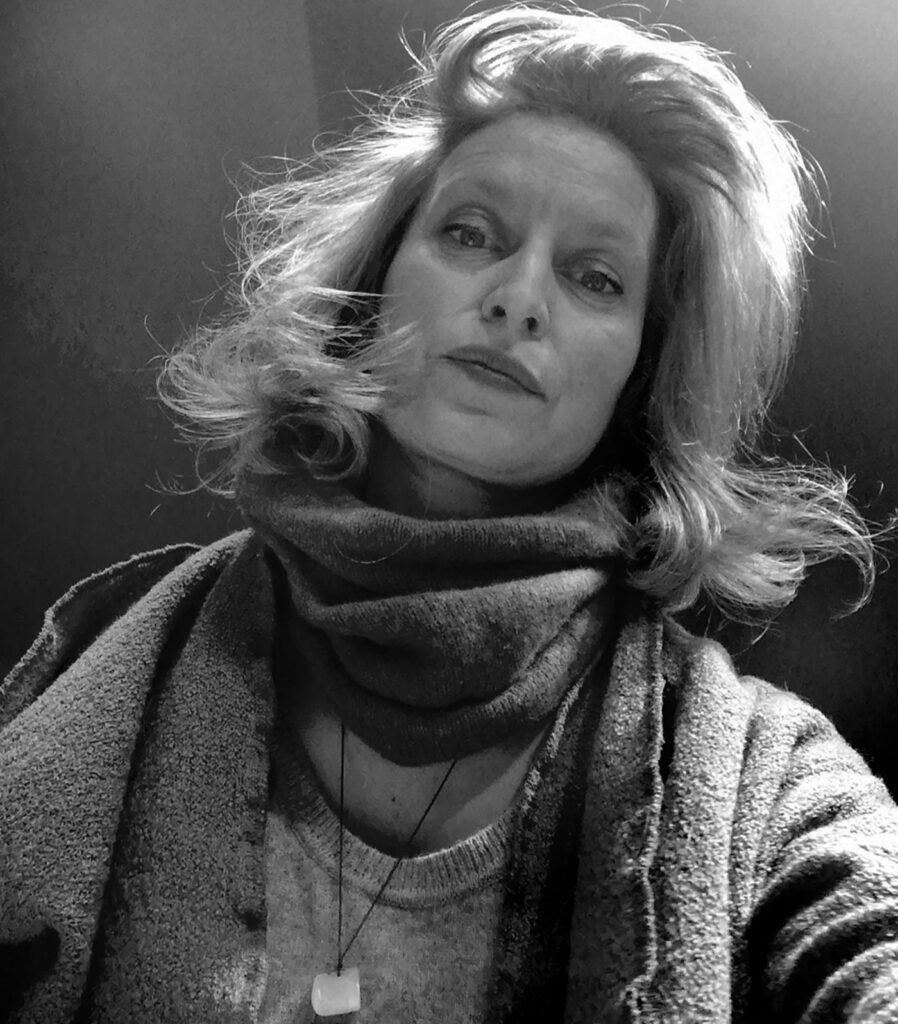 Raya Lindberg is graduated in Art Philosophy (PHD, and Sorbonne, Paris). She writes regularly on the relationship between Fine Arts and Live Art, for the Art press in France and Belgium. She teaches aesthetics, literature and digital humanity at Art schools in Belgium (ERG, School of Grafic Research) and at Universities in France (Université catholique de Lille, UPHF de Valenciennes). She regularly invited to speak as an image theorist.
Raya Lindberg developed her career as an international independent curator and researcher and founded the traveling artistic and research platform espace p( )tentiel. Confronting today's mutations, this platform proposing and displaying an aesthetics driven by a social and environmental awareness. Having yet a vision of making differences has to go through changes both in space and cultural eras. However, this vision must involve changes in cultural spaces and places. If the world stage is perceived as dramatic and staged, we can foresee a playground in which dramaturgy can be a way of addressing social, economic or geographical modalities. Artists are invited here to research and experiment with hybrid narrative objects
She is developing collaborations as a dramatist, art critic, and curator directly with the artists on the writing of their proposals. With the espace p( )tentiel, it has organised the following exhibitions, among others : "We play, We Stage, We 're Enacting", at FOCA, Jeonju, (Factory of Contemporary art) in South Korea, 2018. « Do not interrupt your activity", transdisciplinary event, at La Générale Paris-Est, Paris, 2019. "Fiction territoriale", at Pointculture, Brussels, September 2020. She has written several artist monographs, notably with the Belgium's publisher La Lettre volée in Bruxelles. She is also invited to perform, and show on her own artistic's projects, notably at the Olivier Meyer Gallery at Nantes, February / May 2022.
Informations
12.03.2023 | 15 > 17:00
Sq. du Vieux Tilleul 10, 1050 Ixelles
Exhibition : 02 > 19.03.2022 (closed Mondays and Tuesdays)
Wednesday Thursday Friday: 14:00 – 18:00
Saturday and Sunday : 11:00 – 18:00
Guided tour by Kika Nicolela and Raya Lindberg on 08.03 and 11.03 between 2:00 p.m. and 6:00 p.m
Production
Municipality of Ixelles, Boghossian Foundation, Transcultures, European Pepiniere of Creation