08.03.2018 | Catherine Mayeur : Closed circuits (from the origins of video to digital art)
Posted on

04/03/2018

in 2018, Agenda, All news, Artists, Belgium / FWB, Conferences, Mediation, Partners, Production, Projects, Soundart, Young artists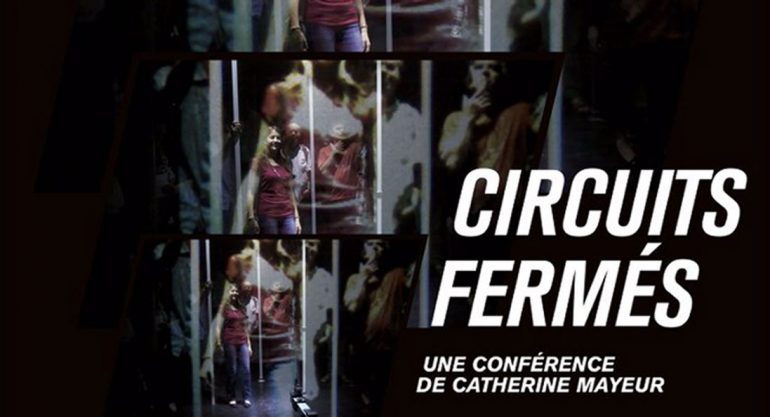 The experience of the spectator in space and time is one of the major challenges of video art since the 1960s. Emblematic closed circuit devices, systems where the capture, production and perception of images are concomitant, mobilize the physical presence as a condition of existence of the work.
These situations, playful as well as disturbing, are now replayed by interactive digital installations. The protocols paraphrase the methods of electronic surveillance but allow to show the machines generate the images that we see. They aim to question the very notion of representation by destabilizing perceptual habits.
Catherine Mayeur will talk in this lecture about the works of Martial Raysse, Allan Kaprow, Kit Galloway et Sherrie Rabinowitz, Nam June Paik, Les Levine, Frank Gillette et Ira Schneider, Wolf Kahlen, Christian Möller, Bruce Nauman, Dan Graham, Peter Campus, Peter Weibel, Bill Viola, Pipilotti Rist, Michael Snow, Steina Vasulka, Myron Krueger, David Rokeby, Rafael Lozano-Hemmer, Seiko Mikami, Claire Badainne & Adrien Mondot, Everyware, Dieter Kiessling, Bram Snijders & Carolien Teunisse, Bertrand Lamarche…
Art Historian and art critic, Catherine Mayeur also teaches in several art schools in Brussels (ISLAP-ERG, National School of Fine Arts of La Cambre, Saint-Luc, Royal Academy of Fine Arts).
Informations
08.03.2018 | 11:00

Carré des Arts (auditorium)

4a rue des Soeurs noires, Mons

gratuit
Production
Partnership Transcultures – Arts2