21.04.2018 | L'imprimerie (espace d'art et de création) | Opening performances
Posted on

05/04/2018

in 2018, Agenda, All news, Artists, Belgium / FWB, Concerts, Distribution, Partners, Philippe Franck, Production, Soundart, Transcultures team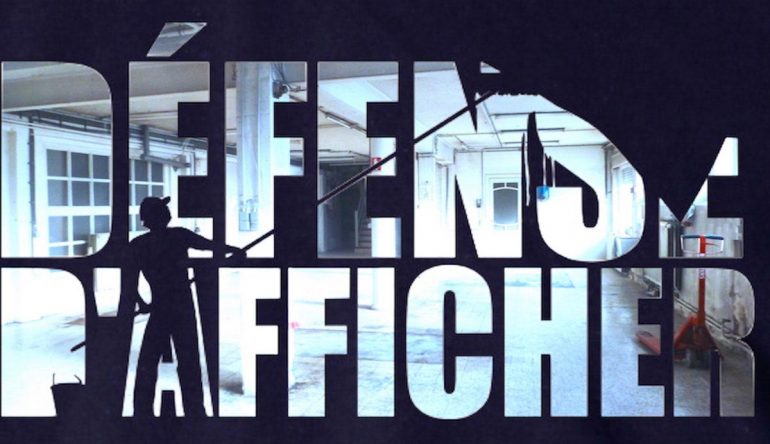 "On Saturday, April 21st, Eastern Belgium at night will proceed to the opening of their new establishment, Imprimerie, located on the edge of the river Vesdre (Liège). A duly mandated bailiff will signify an occupation of the premises following which various stakeholders will succeed on the floor to enhance their voice and their sounds this evening. Solid food and beverages will be provided by the small staff to the guests." (Eric Therer / Eastern Belgium at night).
This opening night  of this new indisciplinary and resolutely independent place will feature:
Denis Verkeyn (post designed electronics),
Hugues Peeters & R.B. / nom vacant (post pop rock everything),
Suicker Zuicker (post Neubauten deconstructions),
Ordinaire (reading machine & typewriters),
Les Ours Bipolaires (poetic short stories+guitar,electronics, ritual bowls),
Sandra Ancelot & Stephan Ink (circus drawings & electronics),
JP Dolphin (a late night encounter with the great cassettier – dark tales),
Timotéo Sergoï (self claimed stand up poetry),
Jaloux Merde (emotional triphop for a free entreprise world – in absentia).
Informations
21.04.2018 | 20:00

L'imprimerie

Rue du Gravier 141,  Liège

gratuit
Production
Production/conception Eastern Belgium at night – In partnership with Transcultures