04 >06.02 + 09.02.2019 | "Spectacle" – Philippe Franck with Charles Pennequin
Posted on

28/01/2019

in 2019, Agenda, All news, Artists, Belgium / FWB, Distribution, Partners, Philippe Franck, Production, Projects, Soundart, Transcultures team, Video Arts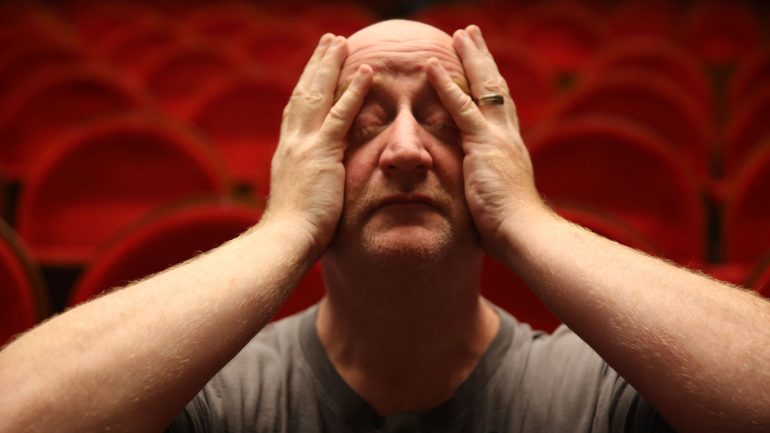 This audio-video-poetic triptych was born from a literary commission (by Transcultures as part of the International City Sonic Sound Art Festival) to author / performer Charles Pennequin, around the notion of show from different angles (that of show world, creator, audience).
Philippe Franck, with the complicity of Zoé Tabourdiot, then directed Charles Pennequin reading these three impactful texts ('Monde spectacle', 'Creator', 'Being very often the public of everything') to film him, the same day, on the stage (place of creator), in the hall (public place) and in front of the facade (venue of the show) of the Royal Theater of Mons, city which was, in this year 2015, European capital of the culture.
The installation plays with poetic polyphony / polyrhythmic but also with the author's energetic presence and critical posture in this context of the contemporary hyperspectacle.
Informations
04 > 06.02 + 09.02.2019 | 14:00 > 18:00
Le Vecteur (hall d'entrée)
4, Rue Navez – 6000 Charleroi
Free entrance
Production
Production : Transcultures, partenariat Transcultures/Semaine du Son. Special thanks to the Vecteur