02.04.2019 | From film photography to digital, true or false revolution ? Tamara Kocheleff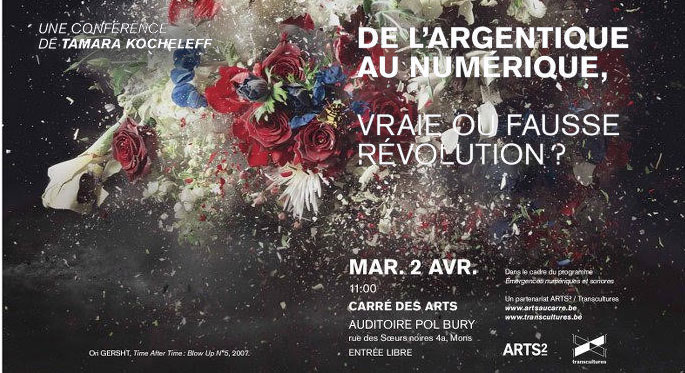 Rather than passively endorse the hasty conclusion that digital technology has revolutionized photography, this intervention intends to question, beyond any technicist ideology, the real changes brought by the transition from film to digital.
Recognizing the mistrust that some people have about photography as one of the consequences of this passage, it will first be a question of critically questioning the origin of this mistrust in order to assess its relevance. Continuing the idea of a possible revolution, we will then look, on its own objects, for the visible marks of a substantial modification of the photographic medium, thus changing the questioning towards a study of the "photographic project". Selected examples in the history of documentary photography, photojournalism and "artistic photography" will shed light on the subject.
Informations
02.04.2019 – 11.00
Free entrance
Arts2 (Auditoire Pol Bury)
Carré des Arts, 4 a rue des Sœurs Noires
Production
In the framework of Digital and sonic emergences program