24-04-2015 – Jazz04 meets Electro – Concert The Gödel Codex ++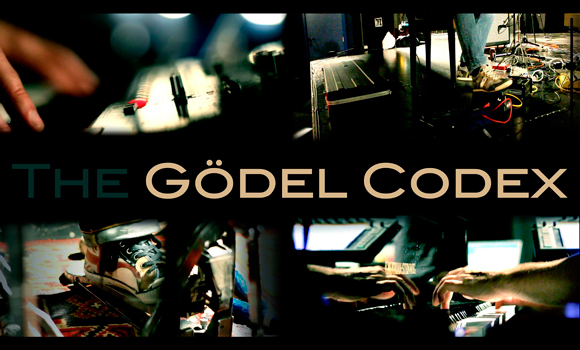 Born from the meeting of three Belgian musicians from the jazz scene and a electronic/sound artist, the project "Gödel The Codex "(Michel Delville, Antoine Guenette, Etienne Plumer, Christophe Bailleau) highlights different musical approaches. Their compositions are indeed as marked by Miles Davies, than by Radiohead.
With a strong experience in the field of electronic music (via the contribution of Christophe Bailleau), The Gödel Codex offer an atmospheric and dreamy musical climates, while giving an important role, not only to the beat and the polyrhythm, but also the singing + video projections.
Informations
24/04/2015 – 20:30

Espace Georges Truffaut – 5, avenue de Lille, Liège

9/6€ prévente | 3€ After Party (23:00 > 3:00)
N.B.
Open doors – 20:00
Also with : Olivier Stalon, François Delporte + DJ Courtasock Quark – The Band (Lambinet, Alain Deval) + Lynn Cassiers, Herrmutt Lobby, Dj Atone, Yannick Pirson + Dj sets by Dj Courtasock (Grazzhoppa's Dj Bigband), Psoman (Albalianza), Tom Teez (La Superette)