11 + 12.12.2015 – CityLights Mapping @ Transnumériques #5 / Mons2015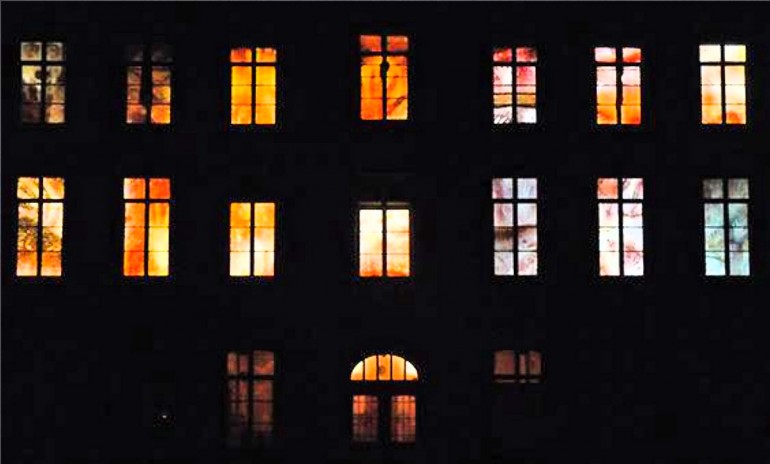 The 14 central windows of the first and second floors of the façade of the polytech building of the University of Mons are lit by 14 projectors placed behind the windows. Electric blinds and several outdoor speakers complete the installation. 3D mapping software developed by the Institute of Research numédiart of the University of Mons allows synchronization of images sent by these projectors, and the fusion of these images. Computers and projectors are automatically controlled remotely, and the video content is pre-loaded network.
On the occasion of Transnumériques@Mons2015, a new visual work was commissioned to a visual artists Laura Colmenares Guerra (Be/Co) et Ludovic Burczykowski (Fr) to be shown in this device for which several artists (proposed by Transcultures) have previously created new AV digital works.
Informations
11 + 12.12.2015

UMons-Polytech (grande cour extérieure)

9 rue de Houdain – Mons

free
Production
numediart/UMons / Mons2015 en partenariat avec Transcultures et le soutien du Consulat de France.