08 >12.05.2017 – Emergences numériques – Workshop + exposition Rhombo #3 – Nice
Posted on

04/05/2017

in 2017, Agenda, All news, Exhibitions, International, Mediation, Partners, Production, Projects, Workshops, Young artists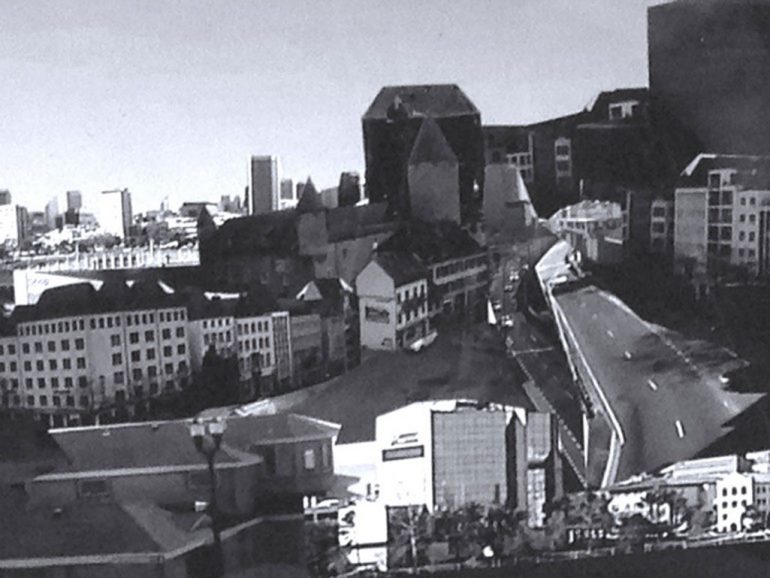 The 'Rhombo' project takes place over the years 2014-15-16-17 in several appointments at the school of visual arts Mons ARTS2 and Villa Arson in partnership with Transcultures, co-initiator of this exchange 'Digital emergencies" with the two associated schools of art.
'Rhombo' addresses the issues of space creation, scenography and sculpture through the use of computer and digital techniques. It is about exploring the architectural and urban forms by the light, transforming a space, sculpting it, redesigning it to interrogate it. This involves the creation of singular universes of projections of images or light, since today lighting technology is moving closer and closer to the technologies of projected videos and cinema (frames, drawings, 3D, videos) on all forms in capacity to become screen, facades, walls, simple volumes, etc… Belgian and French students are invited to collaborate and asked to write narrative fictions or not using the media profusion and its virtualities as a dramaturgical spring. The key words could be hybridizations, micro stories, frames, overlays, collages, projections… A public blog site is used as a platform for exchange and work. A catalog of Rhombo activities will be produced at the end of the project in 2017-2018.
At the end of this new workshop, a selection of digital / experimental installations and performances produced by Belgian and French students during the last three years of this process is proposed at the Villa Arson gallery + a audio-visual performance "Y' avait un titre ?"  by Cédric Aguillon, Dimitri Baheux, Célestine Lerouxel
Exhibition : opening on May 12th – 6pm + May 13th – 10am > 18pm
Informations
08 >12.05.2017

Exposition – 18:00

Villa Arson, Transcultures, Arts2

20 Avenue Stephen Liegeard, Nice, France
Production
Partenariat : Villa Arson, Transcultures, Arts2
A proposal by Christian Vialard, Gauthier Tassart (ENSA Nice) and Philippe Franck (Transcultures) in collaboration with Michel Cleempoel, François Zajéga, Drita Kotaji, Jean-François Octave, Luc Grossen and Natalia de Mello (ARTS2).