25 > 28.04.2019 | Festival La Magnifique Avant-Garde – Reims
Posted on

03/04/2019

in 2019, Agenda, All news, Artists, Distribution, Exhibitions, International, Partners, Pépinières, Soundart, Young artists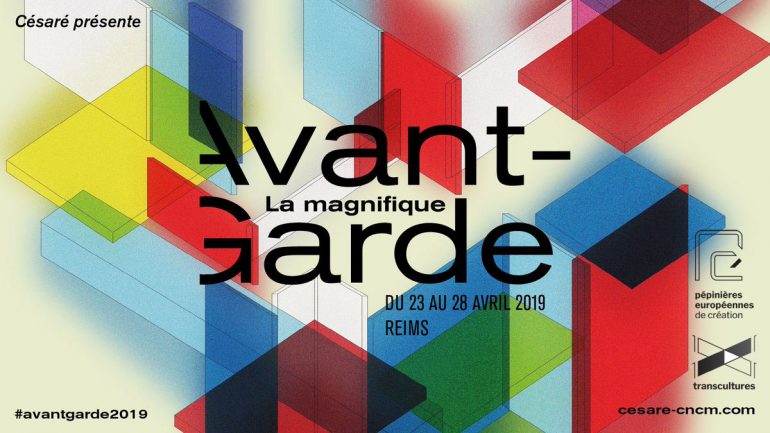 Transcultures is pleased to develop its partnership with Césaré, the national centre of musical creation and the festival La Magnifique Avant-Garde festival in Reims with a selection of installations produced in the framework of the 'Digital and Sound Emergences' program (development and distribution of projects of young artists / students accompanied by Transcultures in link with their teachers/schools) by students of the Visual Arts School of Mons (Be) Arts2 – Maïa Blondeau/FR ('The Ghetto of the Lab)', Thibault Drouillon/BE ('Musical Boxes'), Maxime Van Roy/BE ('Cellule d'altérité sonore' and 'Frictions soniques').
Beside, Pepinieres European de Creation propose a video selection (as a dialogue with sound art and poetry), which highlights, in line with the approach of this edition 2019 of the festival, presenting works by female artists (Kika Nicolela/BR -'Windmaker', Natalia de Mello/PT – 'Foundation', Tamara Laï/Be – 'Ascent') or highlighting singular creators (Hanzel & Gretzel/FR -'Biba non Biba' featuring performer/author/director American-Lebanese performer Habiba Sheikh, Philippe Franck and Zoé Tabourdiot/BE-FR with 'Poévies#2' featuring Quebec poet Catrine Godin, Stéphane Kozik/BE-FR – 'Strange meeting in an emply place' featuring Hungarian choreographer/dancer Julia Hadi).
In a Magnificent spirit, the avant-garde offers you an immersion in the creation, the discovery of unpublished works, warm encounters with artists and young talents. Come and enjoy these moments of music, sharing and experience to immerse yourself in the astonishing novelty.
With regard to The Magnificent Society, The Magnificent Avant-Garde allows us to show together, the incredible diversity of musical expressions in the world and the inevitable crossings that take place.
Philippe Le Goff, artistic director
Informations
25 > 28.04.2019
Le Shed
49 rue Gosset, Reims, France
Free entrance
Production
Partnership Césaré, Transcultures, Pépinières européennes de Création, Arts2