24-04-2015 – Jazz04 meets Electro – Concert The Gödel Codex ++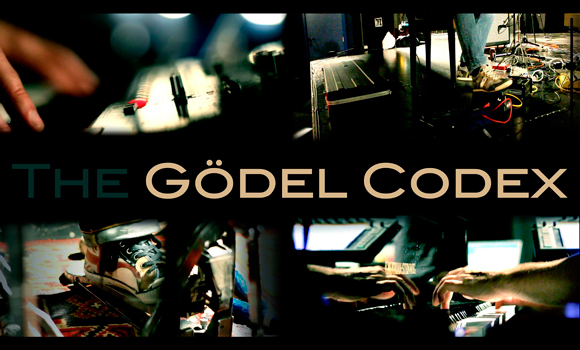 Né de la rencontre entre trois musiciens belges issu de la scène jazz et un créateur de musique électronique et électroacoustique, le projet The Gödel Codex (Michel Delville, Antoine Guenet, Etienne Plumer, Christophe Bailleau) met en exergue des approches musicales fondamentalement différentes : les compositions originales sont en effet autant marquées par Milles Davies, que par Radiohead.
Grâce à une solide expérience dans le domaine des musiques électroniques (via l'apport de Christophe Bailleau), The Gödel Codex véhicule des climats musicaux atmosphériques et oniriques, laissant une place importante, non seulement au beat et à la polyrythmie, mais aussi au chant, avec également des projections vidéo.
Informations
24/04/2015 – 20:30

Espace Georges Truffaut – 5, avenue de Lille, Liège

9/6€ prévente | 3€ After Party (23:00 > 3:00)
N.B.
Ouvertures des portes dès 20:00
Avec également/also with : Olivier Stalon, François Delporte + DJ Courtasock Quark – The Band (Lambinet, Alain Deval) + Lynn Cassiers, Herrmutt Lobby, Dj Atone, Yannick Pirson + Dj sets by Dj Courtasock (Grazzhoppa's Dj Bigband), Psoman (Albalianza), Tom Teez (La Superette)