06 > 14-02.2020 | Sound Bodies Exhibition – Anciens Abattoirs Mons
Posted on

30/01/2020

in 2020, Agenda, All news, Artists, Arts Numériques, Belgium / FWB, Exhibitions, Mediation, Partners, Production, Projects, Soundart, Young artists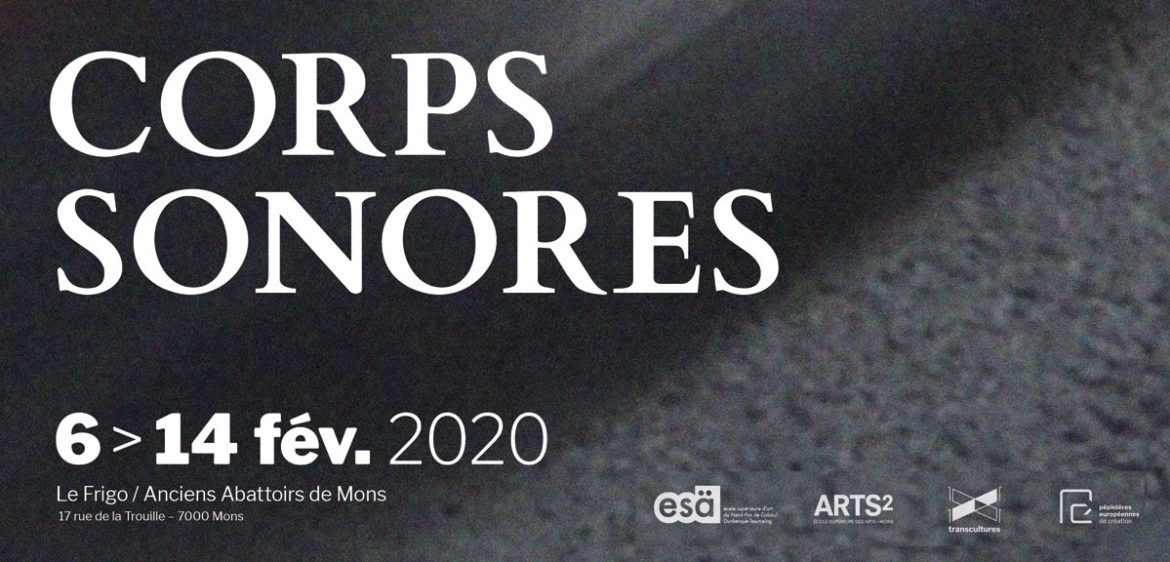 Second exhibition of the twin studio or GMLR (bringing together the ARTS² sound creation workshops in Mons and the ESÄ-NPdC in Tourcoing).
A sound is born, moves through the air and eventually disappears. In this period of time, it is the place of the man that interests us: transmitter? receiver? communicateur? poetic and/or political relay? We advance a polysemic hypothesis: we are sound bodies.
It is in this capacity that the pupils question the conditions of appearance and propagation of sound. Their proposals explore the sound effect from several angles – psycho-acoustic, social or speculative – in a wide spectrum of practices: from installation to performance, from documentary to fiction, passing through hybrid and intermedia forms.
Informations
06 > 14-02.2020
Opening 06.02.2020 @ 06pm
Les Anciens Abattoirs De Mons

Rue de la Trouille 17, 7000 Mons
Production
Coordination : Julien Poidevin and Silvain Vanot
ARTS², ESÄ-NPdC, Transcultures, European Pepinieres of Creation