05 > 25.09.2020 | « Hypogée » exhibition – Thibault Madeline + Maxime Van Roy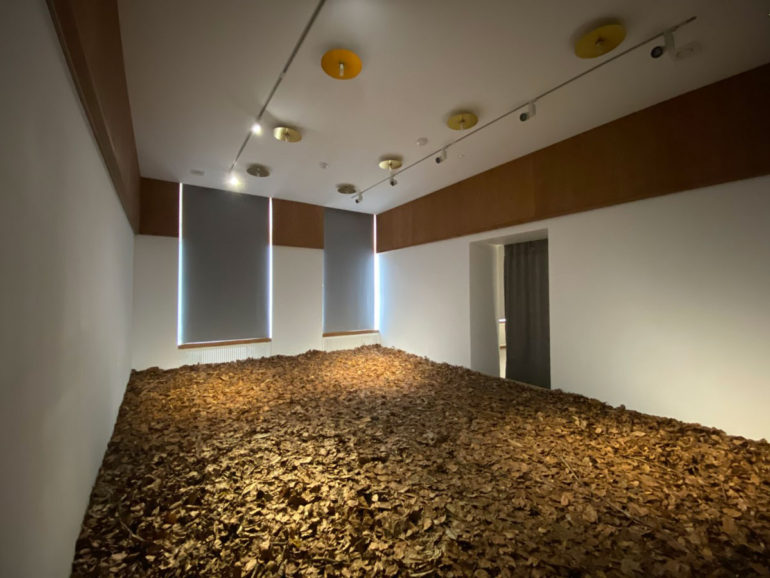 'Hypogée' is the result of a collaboration between the Belgian visual / sound artist Maxime Van Roy and Thibault Madeline, musician, student of the Conservatory of Mons in acousmatic option. This installation consists of raising the floor of a room in the Losseau house (a jewel of the art nouveau which today houses the headquarters of the literature sector of the Province of Hainaut) to a height of 40 cm to reproduce a semblance of the floor. forest in which several 100w transducers are hidden.
The sounds offered there are therefore subject to interpretations which are induced by the formal aspect of the installation given that the sounds diffused come from the ground. In addition to the impression of experiencing an earthquake, the images mentalities that result from it are then oriented towards the infra-world or the underground world.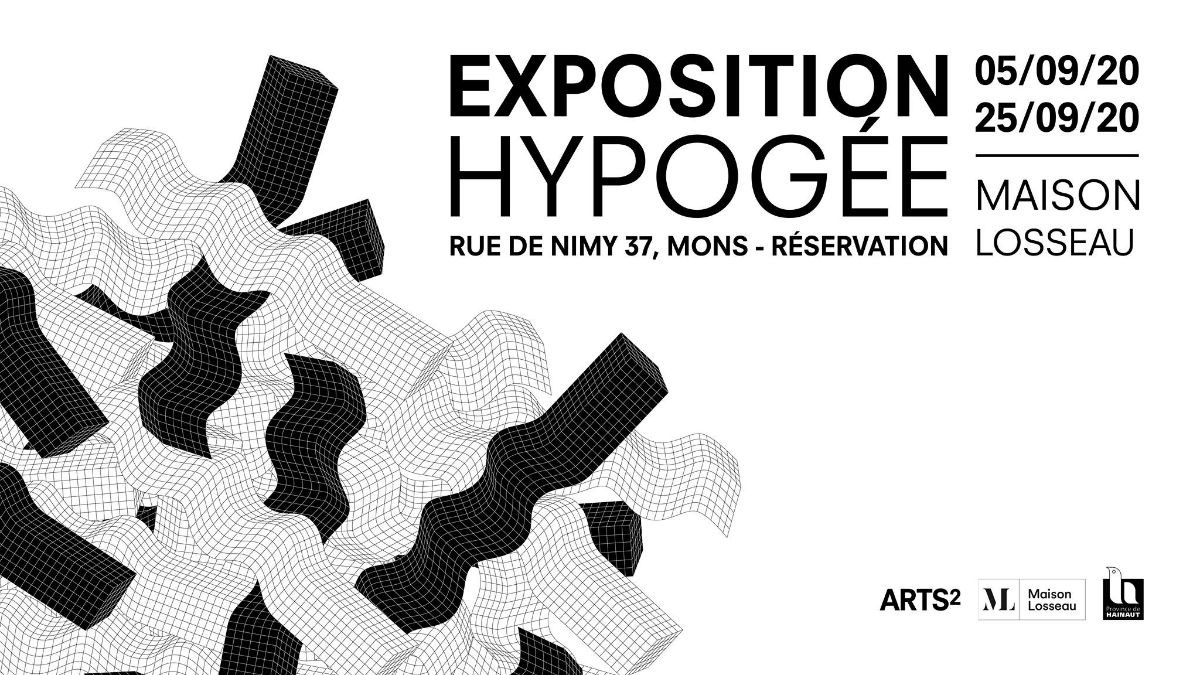 Maxime Van Roy
After a Bachelor in Visual and Graphic Communication at the School of Arts of Mons, Maxime Van Roy is currently doing a Masters in the IDM-image in the context dept. Preparing an inter-domain artistic production (an alternative to a thesis), he deepens his work on the notion of artifact as well as on the place of plastic in nature, and participates in various exhibitions. He collaborated several times with Transcultures in exhibitions such as Lumen#3 and Digital Contemplation in 2018, as well as La Magnifique Avant-Garde in Reims in 2019.
Informations
05 > 25.09.2020
Wednesday-Friday 10 > 18:00, Saturday 13 > 18:00, Sunday  10 > 17:00.
Maison Losseau
Rue de Nimy 37, Mons
Production
Maison Losseau – Arts2 – With the support of the Losseau Foundation and the Literature Sector of the Province of Hainaut