02.07.2021 | Isa✧Belle + Paradise Now @ A summer in Fontainas square – FontainaSound
Posted on

20/06/2021

in 2021, Agenda, All news, Artists, Belgium / FWB, Concerts, FontainaSound, Isa Belle, Mediation, Paradise Now, Partners, Philippe Franck, Production, Projects, Soundart, Transcultures team, Transonic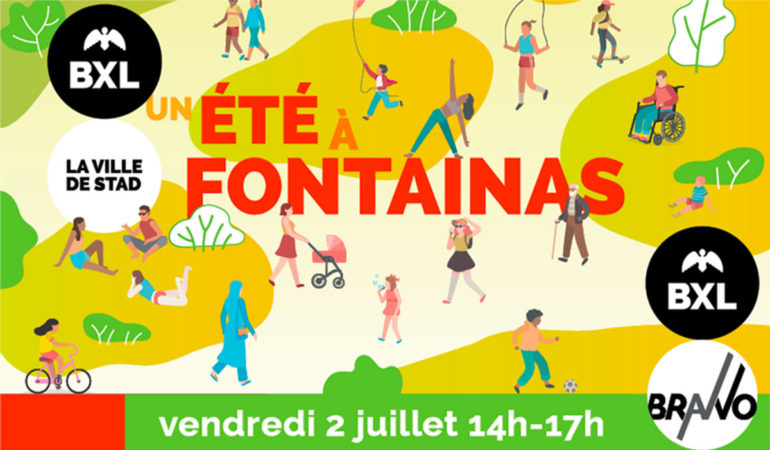 As part of our participatory FontainaSound * project, the sound footprint of a territory to be built together over a decade, Transcultures, center of digital and sound cultures and organizer of the City Sonic festival, is joining forces with the initiative of Un été à Fontainas (a Summer at Fontainas square), initiated by the BRAVVO association in partnership with a dozen associations in this multicultural territory, which also marks the entry point for pedestrians to Brussels Center.
The launch of the 2021 season will be on the first Friday of July and will continue during the 2 months of vacation. For the opening, Transcultures will offer the public the opportunity to discover, with live interventions / presentations by the duo Isa✧Belle + Paradise Now, the acoustic richness and vibratory power of singing bowls, gongs and other Tibetan sound objects … a sensory and re-harmonizing experience.
*The project was launched by the City of Brussels in 2021, and is being carried out by Transcultures on Fontainas square (in the center of the capital, between the Stock Exchange and Brussels South station) and its neighborhoods.
Isa✧Belle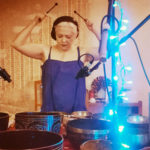 Isa✧Belle develops her artistic approach for and through the well-being of the body – in its multiple dimensions – associated with personal and spiritual development.
Evolving between Belgium and France, she has been working since 2005 in collaboration with Paradise Now to produce several performances and sound installations supported by Transcultures / City Sonic and broadcast internationally. She has also collaborated with several musicians (Maurice Charles JJ, Matthieu Safatly, Stephan Dunkelman …) and visual artists (Simone Simon, Joseph Dadoune, Régis Cotentin), created the duet Unda with Ariane Chesaux and joined, in 2015 Werner Moron and Philippe Franck in the audio-poetic combo "Les ours bipolaires".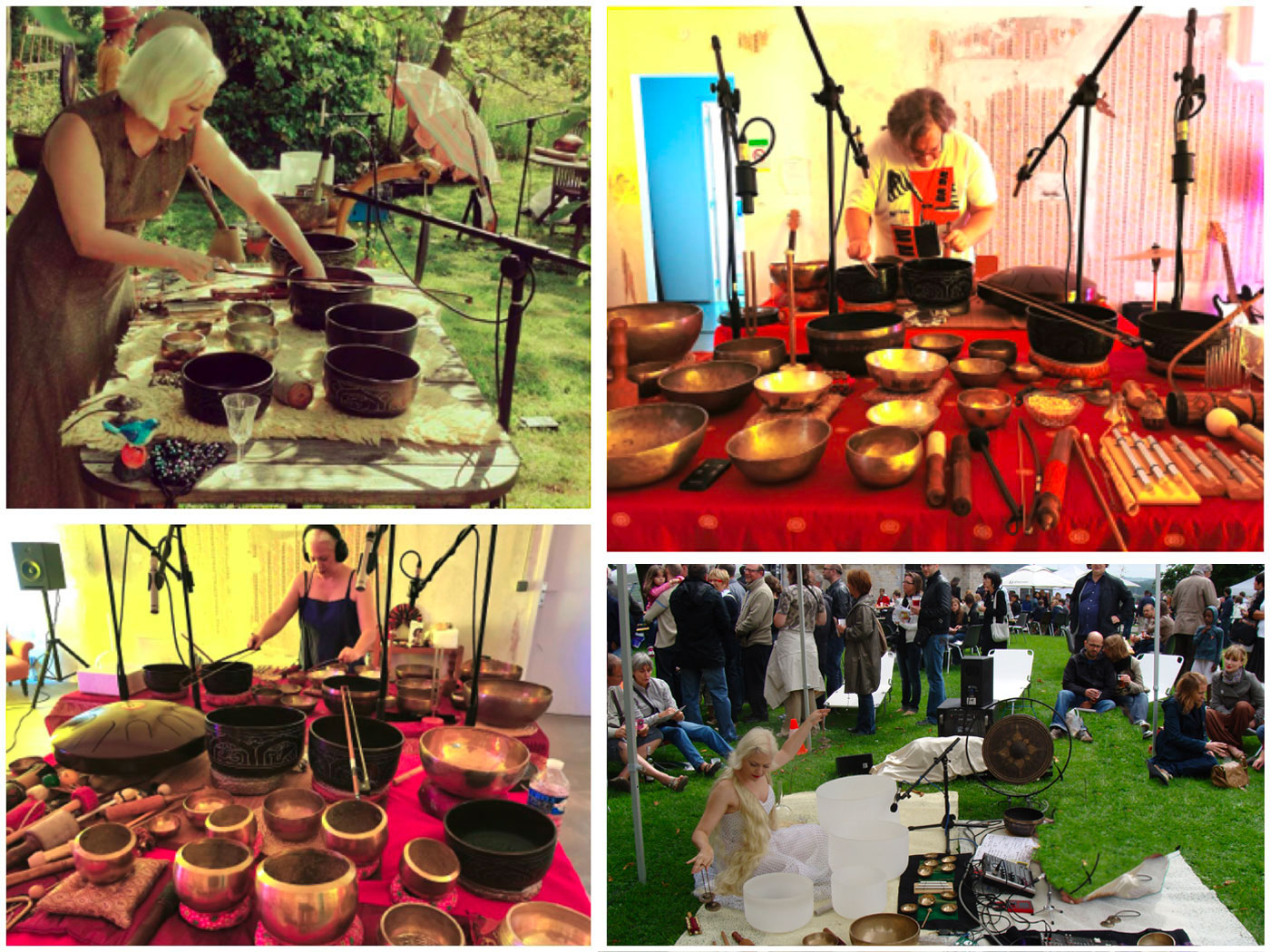 Paradise Now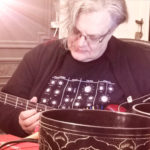 Sound, intermedia and multifaceted solo project initiated by Philippe Franck (BE/FR) since the 90s. He composes climate-changing soundscapes, cinematic or sometimes post-pop / rock hybrid pieces using electronic processing, keyboards, guitar, bass, vocals and singing bowls.
He has worked closely with various videographers (Régis Cotentin, Hanzel & Gretzel; Thomas Israël), poets (Ira Cohen, Gerard Malanga, Werner Moron in Les ours bipolaires, Eric Therer for the project & Stuff), choreographers (Nadine Ganase, Manon Oligny, Karine Ledoyen ), digital artists (Philippe Boisnard, art2network, Marc Veyrat) and other musicians (Christophe Bailleau within the duo Pastoral, Gauthier Keyaerts in Supernova, Stephan Dunkelman, Maurice Charles JJ, A Limb).
He has collaborated with sound artist Isa✧Belle since 2005 for several sensory installations and performances. He has also produced and participated in several records on various independent labels (Sub Rosa, Optical Sound, Transonic…).
Informations
02.07.2021 Opening | 14 > 17:30 > Parc Fontainas
07 > 08.2021 > Quartier Fontainas et alentour – 1000 Bruxelles
FontainaSound

in partnership with Brussels City, Transcultures and Transonic Label
Production
A summer in Fontainas square: Asbl Bravvo. With the support of Faouzia Hariche, Alderman of Public Instruction, Youth and Human Resources of the City of Brussels, President of the association Bravvo.
In partnership with the various associations included in the program.