12 > 13.11.2021 | Transcultures @ MVMF Festival session | Republic of Užupis (Lt)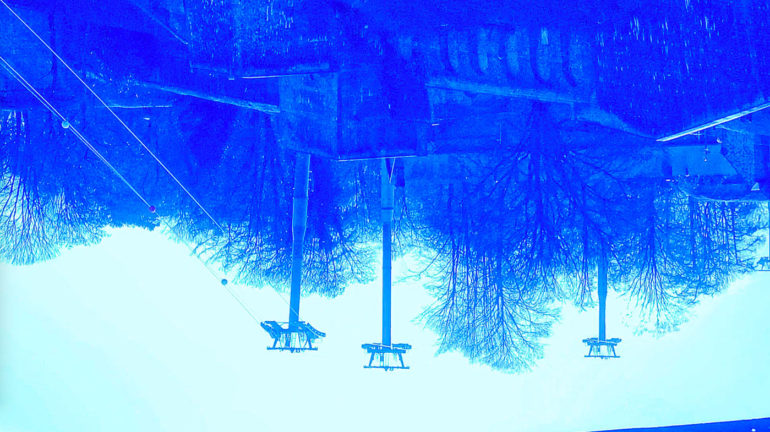 Transcultures will participate in the MVMF – International Sessions of the Metaverse NFT / Music Festival with the following program :
A Live performance of sound/intermedia artist Paradise Now (BE/FR) + local guests (includin dancer/performer Kotryna Žilinskaitė) on November 13.
A special No Lockdown Video selection (featuring artistic and sonic videos made during the lockdown period by Alain Wergifosse, Marc Veyrat/i-Real, Christian Vialard, Pastoral, A Limb, Glaz de Cuir and more)  will be presented on November 12 evening  by Philippe Franck, director of Transcultures Belgium and the European Pepinieres of Creation and Transcultures.
French video/media/relational artist Natan Karczmar will present a selection of Videocollectifs (to which Transcultures (Be)  and Videoformes festival (Fr) are long time partners) – short videos shot by young artists or students on various cities & urban environments and intercity/intercultural exchanges – which he initiated in early 2000.
Transcultures & European Pepinieres also propose, in the framework of the international Metaverse festival –  a partnership on Second Life with the help of Didier Nietzsche (aka A Limb, also coordinator of associated Second Life sessions for Transcultures/European Pepinieres) which will take part and organize sound and audio-visual performances at Cat's Club and other SL cultural stages featuring other international sound and visual/media artists.
Informations
12 > 13.11.2021

(event postponed to January 2022 due to covid)

Nepriklausoma Užupio Respublika
Vilnius Lituanie
Production
Multiverse stage of MVMF is organized by FAYR Ecosystem (Lt)) with support from the European Pepinieres of Creation, Transcultures-Belgium, Artcomtec, 24Fashion.tv.
République d'Užupis
The Užupis Republic was declared in 1998 in the old town of Vilnius, in a run-down and undesirable district of the capital of Lithuania by a community of artists.
With a population of circa 7,000, the micronation is an independent, self-declared republic – and partly recognised by other countries.
Užupis has its own president, prime minister and ministers, a flag (actually – 4 flags, for each season), its own local currency and a tongue-in-cheek constitution, found on a public wall, translated into more than 40 languages.
The Republic is a rare island of community, self-governance, art with a sense of lightness and fun, that has been governed successfully for over 20 years.
Užupis is a Cultural Space.
It gets visitors from Vilnius as well as domestic and international tourists.
If you take a look at the Vilnius city advertisements Užupis is one of the first places recommended by the Vilnius Municipality and one of the main tourist sights for tourists coming to Vilnius, constantly contributing to this image.
Lot of city guides take the tourists here and show only main locations such as the bridge, the art incubator, the Parliament café, Angel, Constitution prospect – and that's it.
Užupis is way bigger than that.
To change the "shortlist approach" and show that Uzupis is full of Culture we created the Užupis Summer Day of Culture.
It is now a traditional celebration, happening every year on the first Saturday of August under the Summer flag of the Republic, which drives people around the whole district and shows galleries and different people who contribute to Užupis all around the area.
Every hour there is a new location where events are happening, so visitors can walk over and see that Užupis is not about just three or four places.
In 2021, on 7th of August – Užupis full of summer culture again!
During the day there are stunning 28 events in multiple locations, beginning with Human Grand Opening with Gong Meditation and Grand Final with Artificial Intelligence, Lights and FX!
MVMF – International Metaverse NFT/Music Festival 2021
The festival take place in multiple Metaverses, including Cryptovoxels, Decentraland, Somnium Space, Uplift World & Immersys, connected to real-world spaces around the world, there will happen the first international Metaverse Music Festival. It unites musicians, NFT pioneers, art lovers, tech people, philosophers, creative fashion designers and futurists from all around the globe and showcases unique indie music performances.
The Multiverse stage of MVMF, organized by FAYR Ecosystem foundation (president : media and sound artist Gleb Divov) in partnership with the European Pepinières of Creation and Transcultures-Belgium, will feature sonic performances, intermedia art, creative fashion and panel discussions.
The FAYR Foundation bootstrapped international Ecosystem of the internal projects and startups, with a HQ in the Republic of Užupis (Vilnius), Lithuania, creating pioneering innovations at the intersection of Technologies with the Culture/Music/Art, Education, Psychology/Healthcare, Urban environment, Acoustic/Soundscape Ecology, Carbon Footprint reduction, Zero-Waste lifestyle, Smart Cities, Travel, Tourism and Hospitality and other areas and industries.